Forget the summer/winter color rule, don't be afraid to rock a daring color at any time of the year! Plus, I'm too scared to be bold with my hair so I guess my nails are the next best thing?
I recently decided to venture outside of my comfort zone and try a bright yellow. Besides the large number of compliments I received, at least four people told me I inspired them to try a bright yellow too!
These colors are sure to draw the same response.
1. Mustard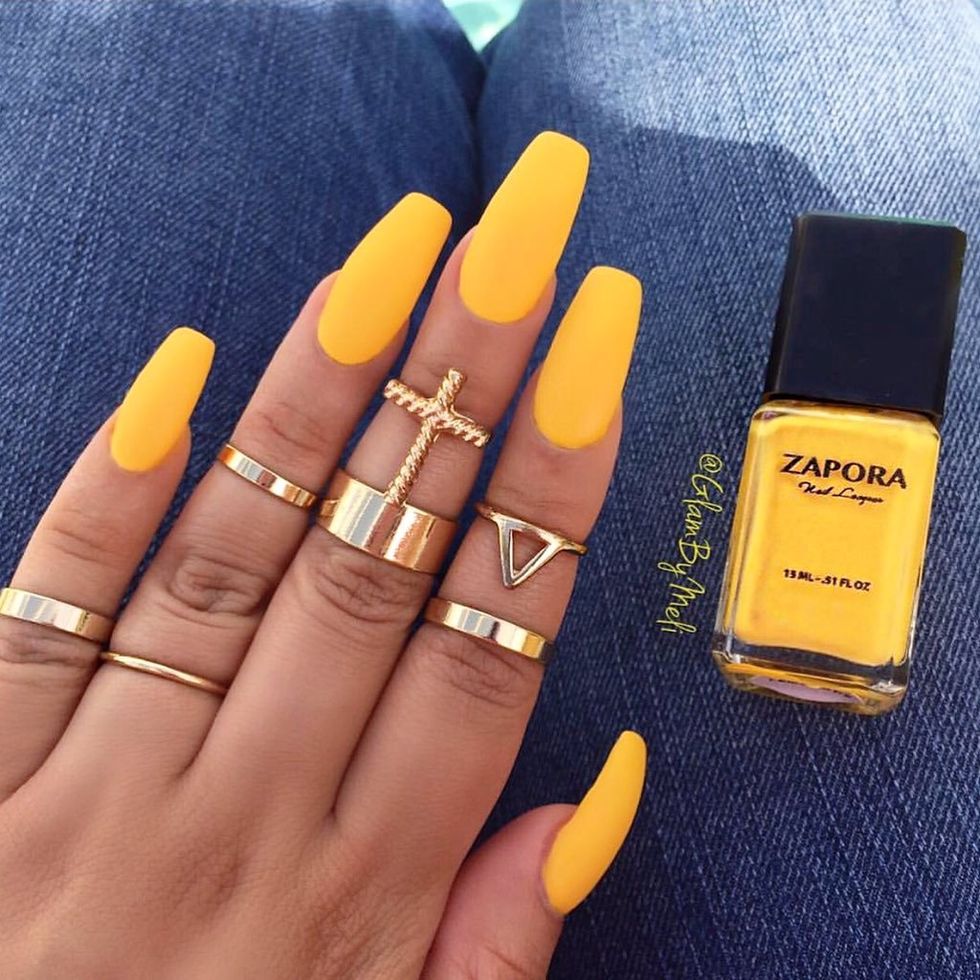 Twitter
This is FOR SURE the color of the summer. From Givenchy to Forever 21, designers everywhere are adding this color in some way to their latest collections. Not to mention all the cool kids are wearing it, so what are you waiting for?
2. Teal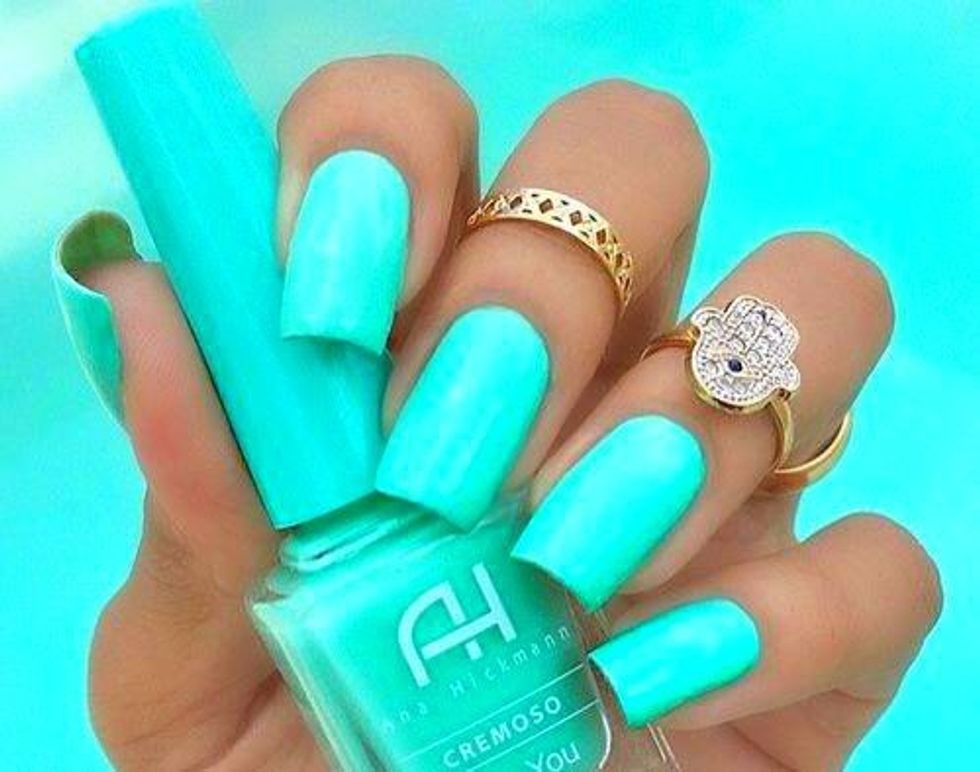 Pinterest
This reminds me of Tiffany's box. And since this #collegegirl lifestyle doesn't really allow me to afford anything from Tiffany's right now, this nail color may be the closest I get.
3. Violet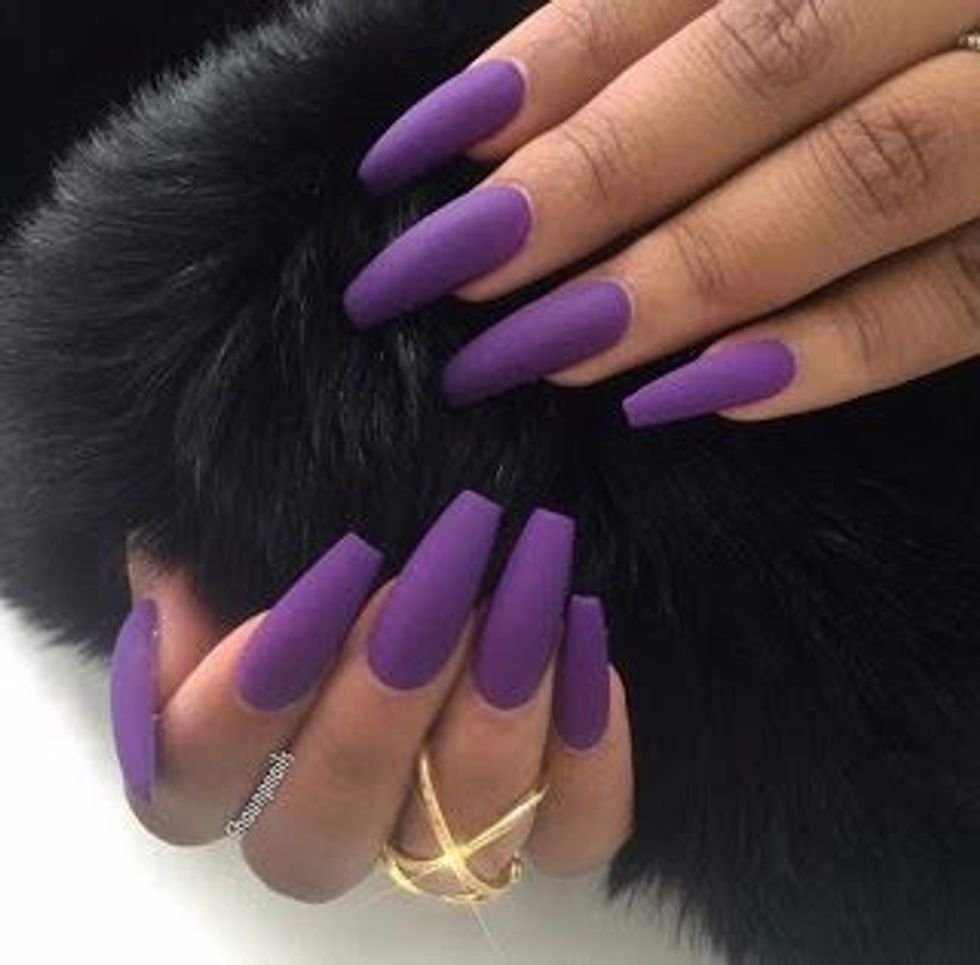 Pinterest
Royalty. Power. It's all synonymous with the color purple. Channel your inner queen and sport this deep purple with confidence!
4. Pink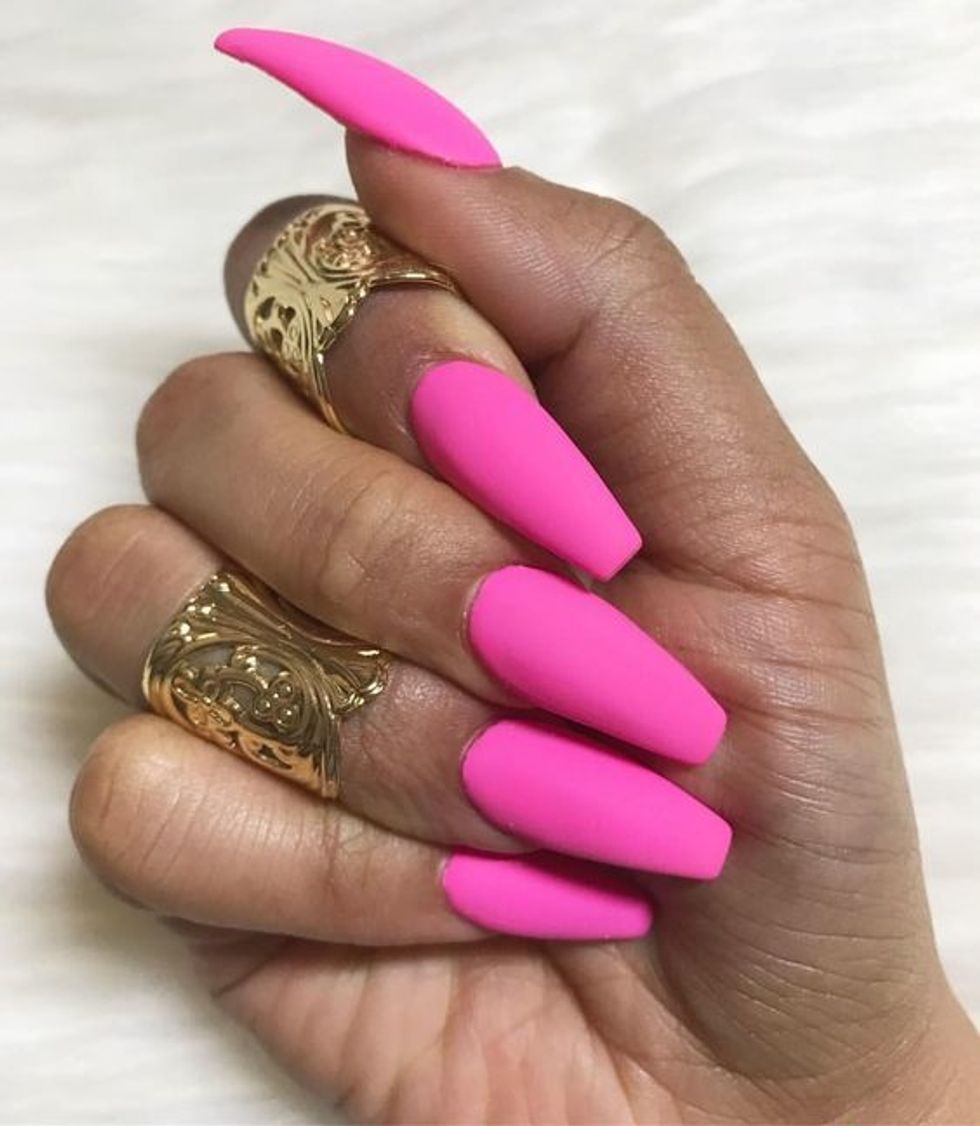 When in doubt, pink it out. Pink is always my go-to color when I'm just not sure what I'm in the mood for. From a pale pink to a bold fuchsia, a good pink will never let you down.
5. Army Green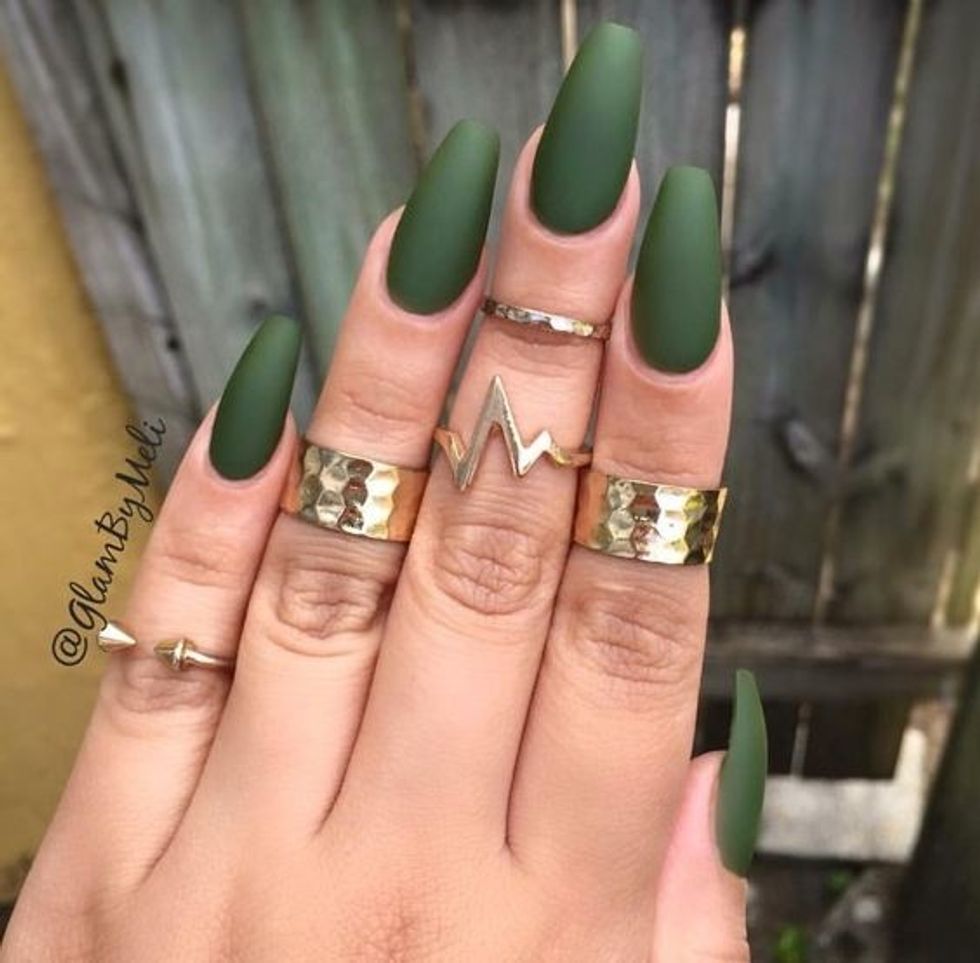 Pinterest
I don't know if army green is the legitimate name for this color but it's fine, you get the point. Green can really be a hit or miss depending on the shade, but this army(?) green is always a hit if you ask me.
6. Royal Blue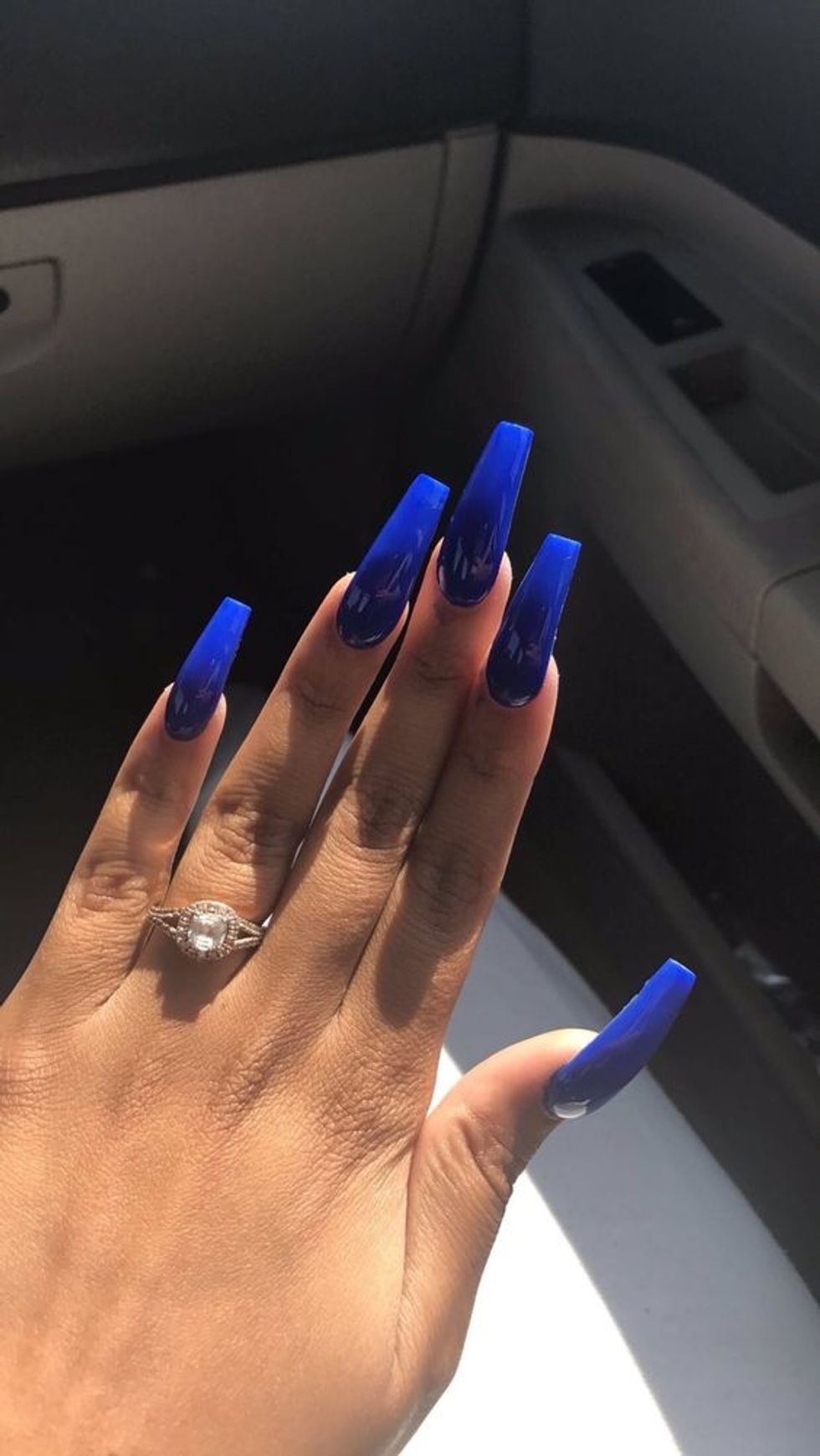 Pinterest
Blue is my favorite color. I will wear it in any shade on any day. Although royal blue, isn't my top 3 fav shades, I have to admit it's growing on me. Everything about this color just screams badass. I think I just found my next color to try.
7. Orange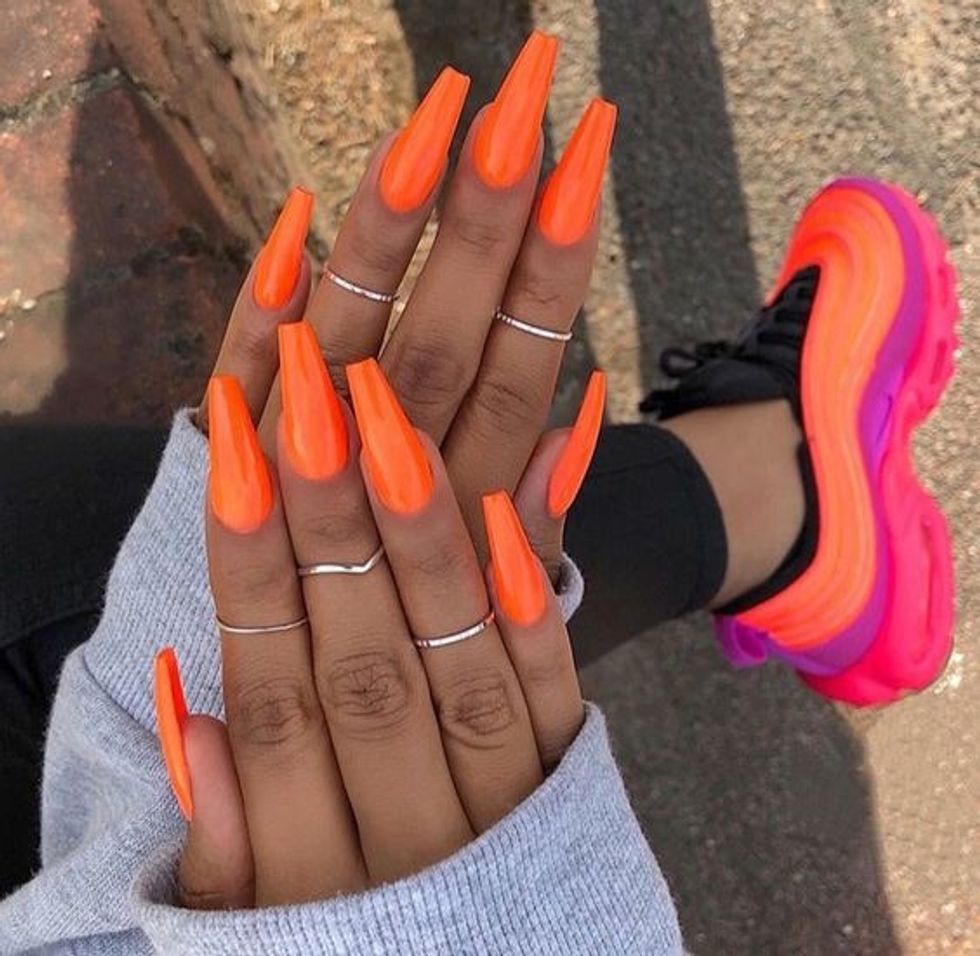 Pinterest
Orange is the new black, especially in the summer. Nothing says boldly quite like a neon orange. Plus, I go to Syracuse, did you really think I would dare to leave orange off the list?