I have noticed a strange trend sweeping across the social media world and I do not like it one bit. Everyone loves to to profess their love for Netflix online, but it saddens me a bit when I see people bragging about how they watched an entire season of 'Orange is the New Black' in a single day. Remember when we were kids and lived a life without Netflix? Remember when a good day meant that it ended with dirty feet and scraped up knees? What happened to the days when you used to play outside till the street lights came on? I remember those days, and I think we should bring them back.
---
So here are 12 things you should do this summer instead of binge watching Netflix.
---
Go on a spontaneous camping trip.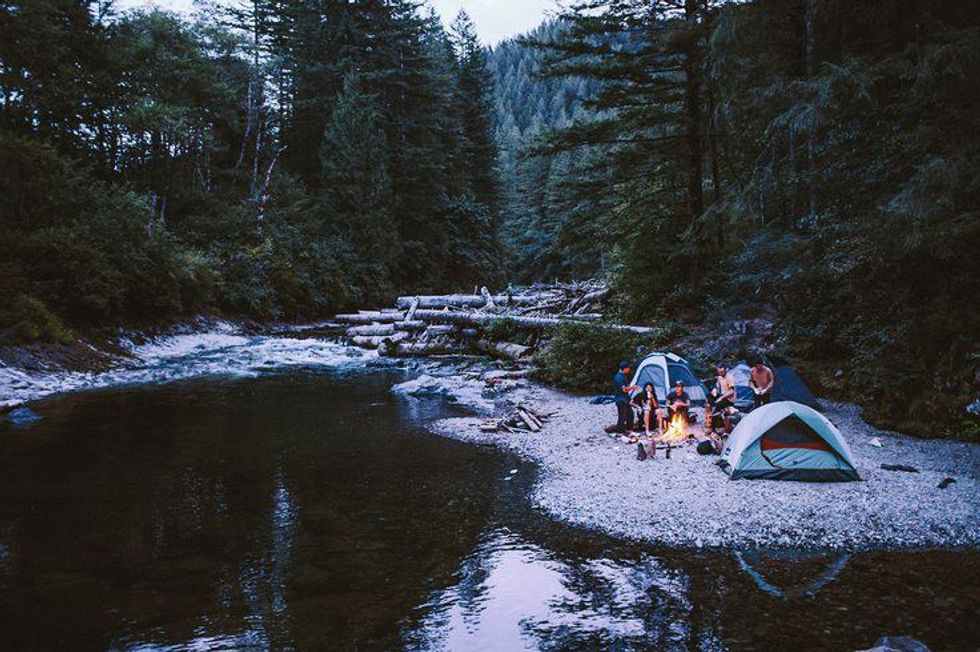 What you'll need: Tent, Sleeping bags, Friends, Flashlights, Fire Starter, and Beer. Lots of beer.
Pro Tip: You don't need to camp in a designated area… get in touch with your wild side and blaze your own trail as well as your own campground. Trust me, it's way more fun this way.
---
2. Go to an old school skating rink.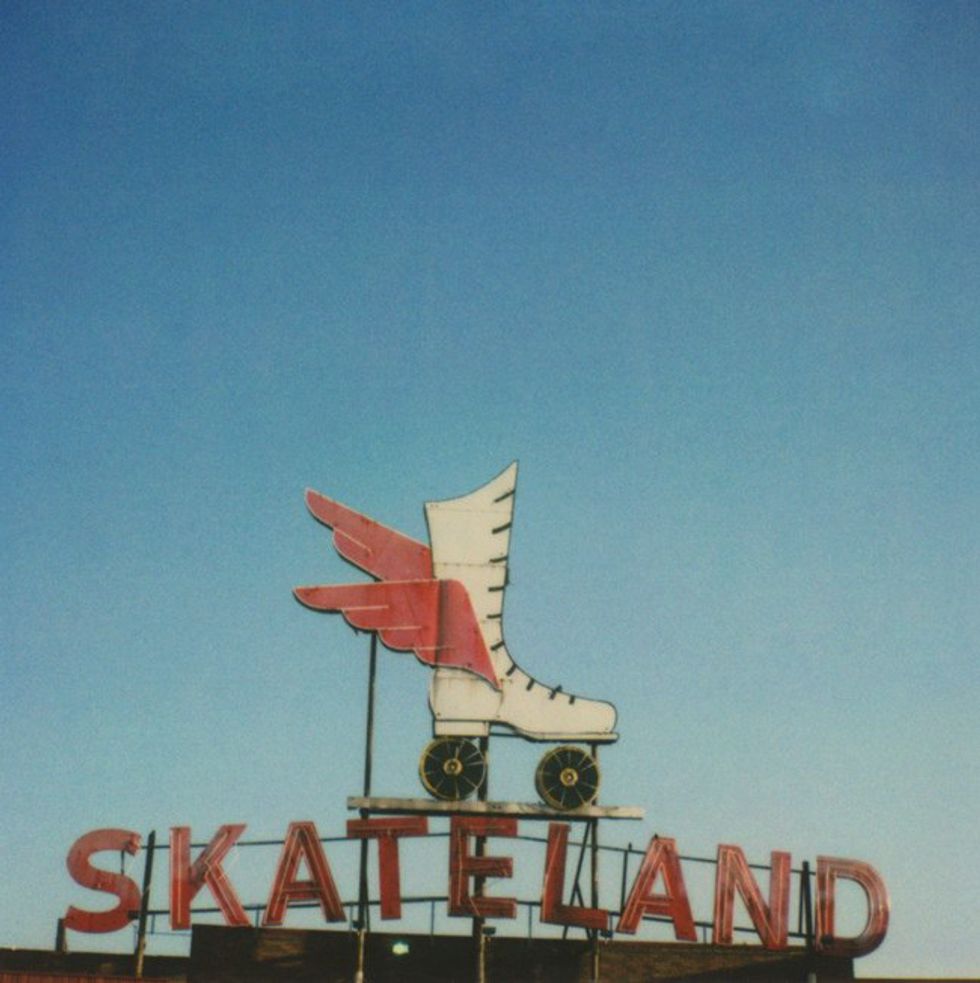 What you'll need: Money, Google, a GPS, and a group of your most immature friends. The more immature, the better.
Pro Tip: Skating rinks are teeming with insecure Pre Teens, and we all know that age is when the gossip game is strongest. So don't be insecure and strut your stuff, no matter how many times you bust your ass on the rink.
---
3. Kayaking.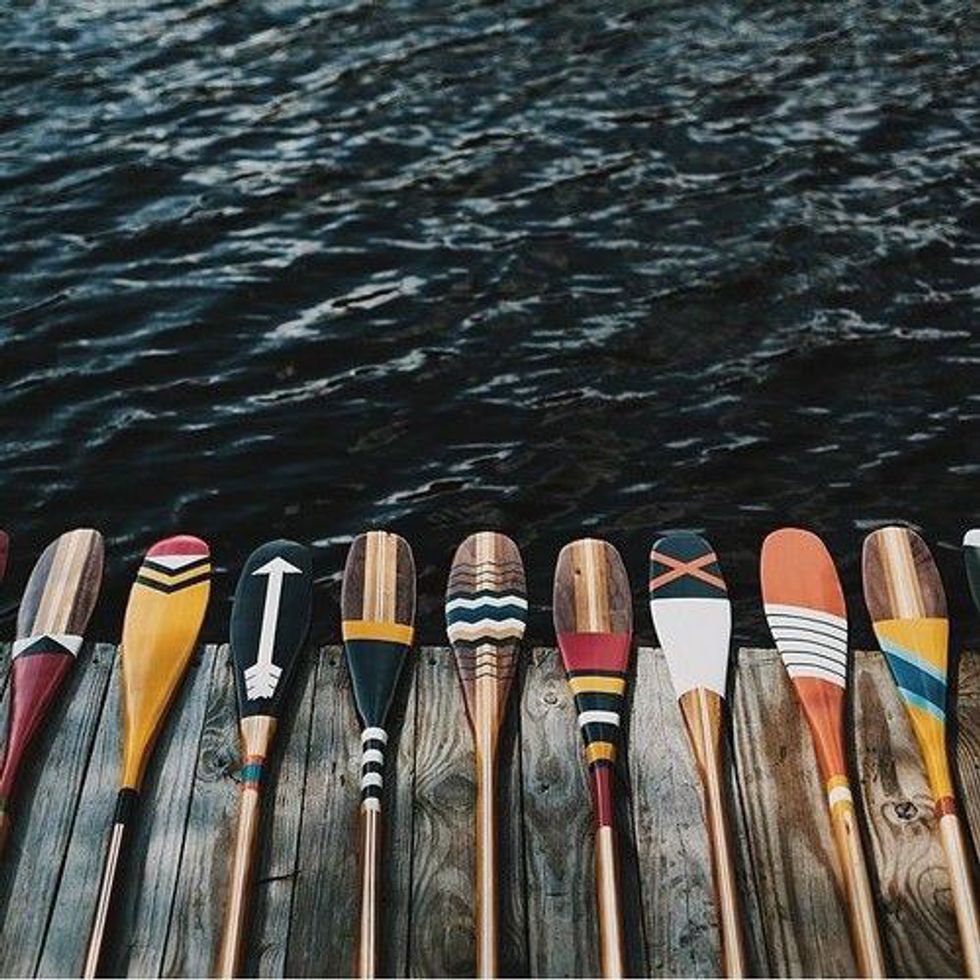 What You'll Need: A lake / river, a sunny day, and a kayak.
Pro Tip: Don't worry if you are lacking in the kayak part of this adventure. Usually, Kayaks can be rented wherever a body of water is located. So grab your Go Pro and go take some snazzy pics!
---
4. Take a road trip.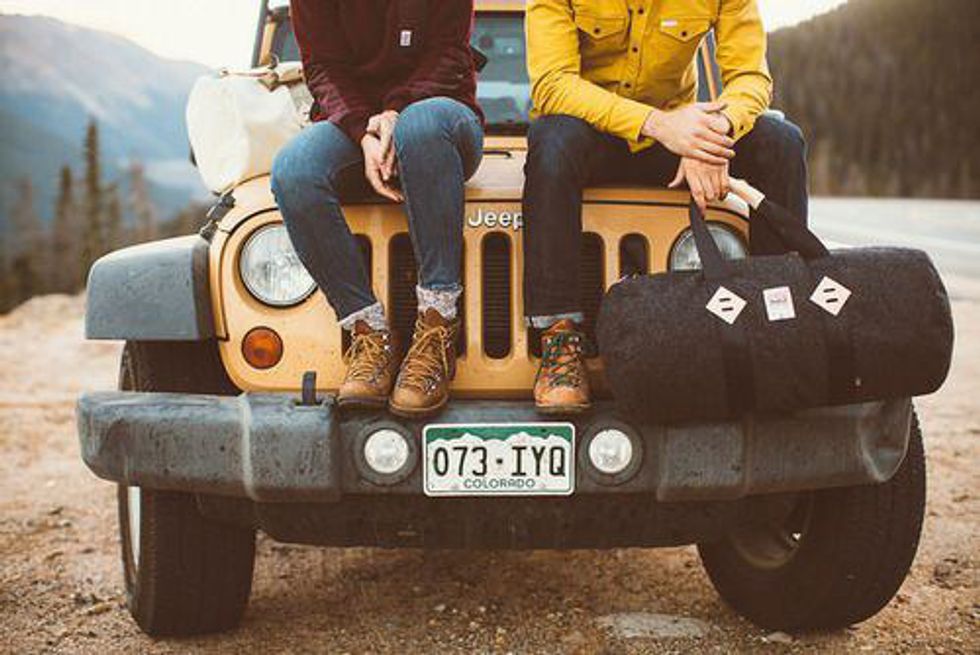 What you'll need: a car, some gas money, a map, and some 'go with the flow' kind of friends.
Pro Tip: If you're looking to be rather spontaneous, then take a dart and throw it at a map - wherever the dart lands, don't think and go! Also, don't forget that this is a road trip, so make plenty of stops at neat places and take plenty of pictures as well.
---
5. Say Yes for a Day.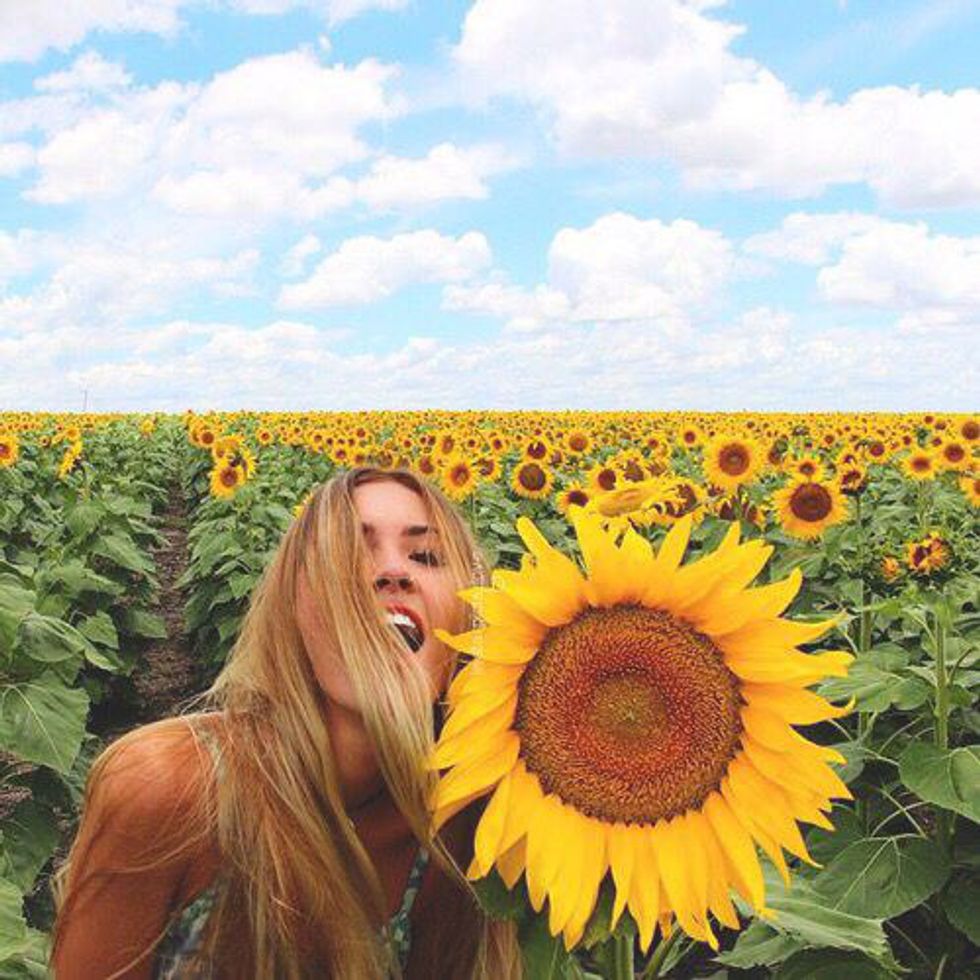 What You'll Need: A positive attitude.
Pro Tip: This will absolutely take you through a hectic day, but don't let it stress you out or take away that pep in your step. Remain calm and live in the moment, and enjoy the power of yes! You may find yourself somewhere that you never thought possible!
---
6. Go to a farmers market.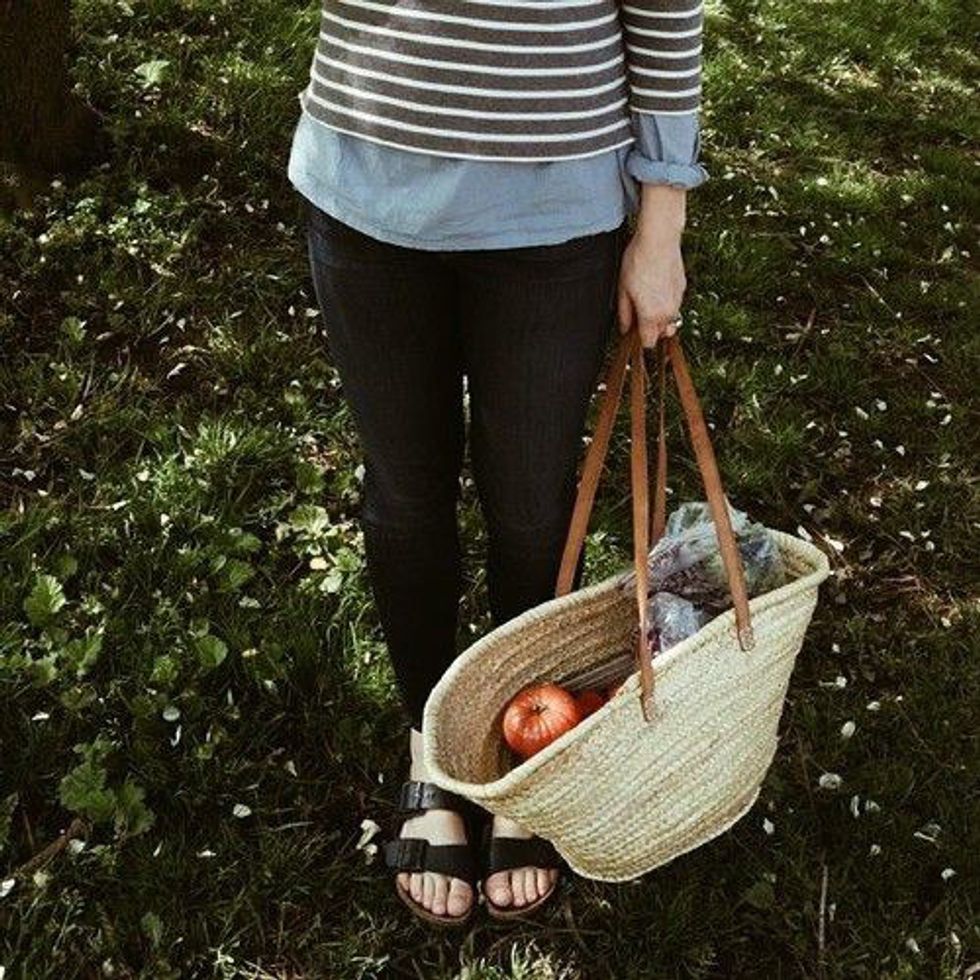 What You'll Need: Money and an alarm clock.
Pro Tip: I LOVE LOVE LOVE the Farmers Market. Most towns have a farmers market, but if your town does not, then you should be able to find the next closest one on the Google. Farmers markets are a great opportunity to learn where your local food is coming from and how it's grown, but they are usually early so be prepared to wake up at 9 AM on a Saturday morning. Trust me... you will not regret it!
---
7. Go to a small concert with a cool venue.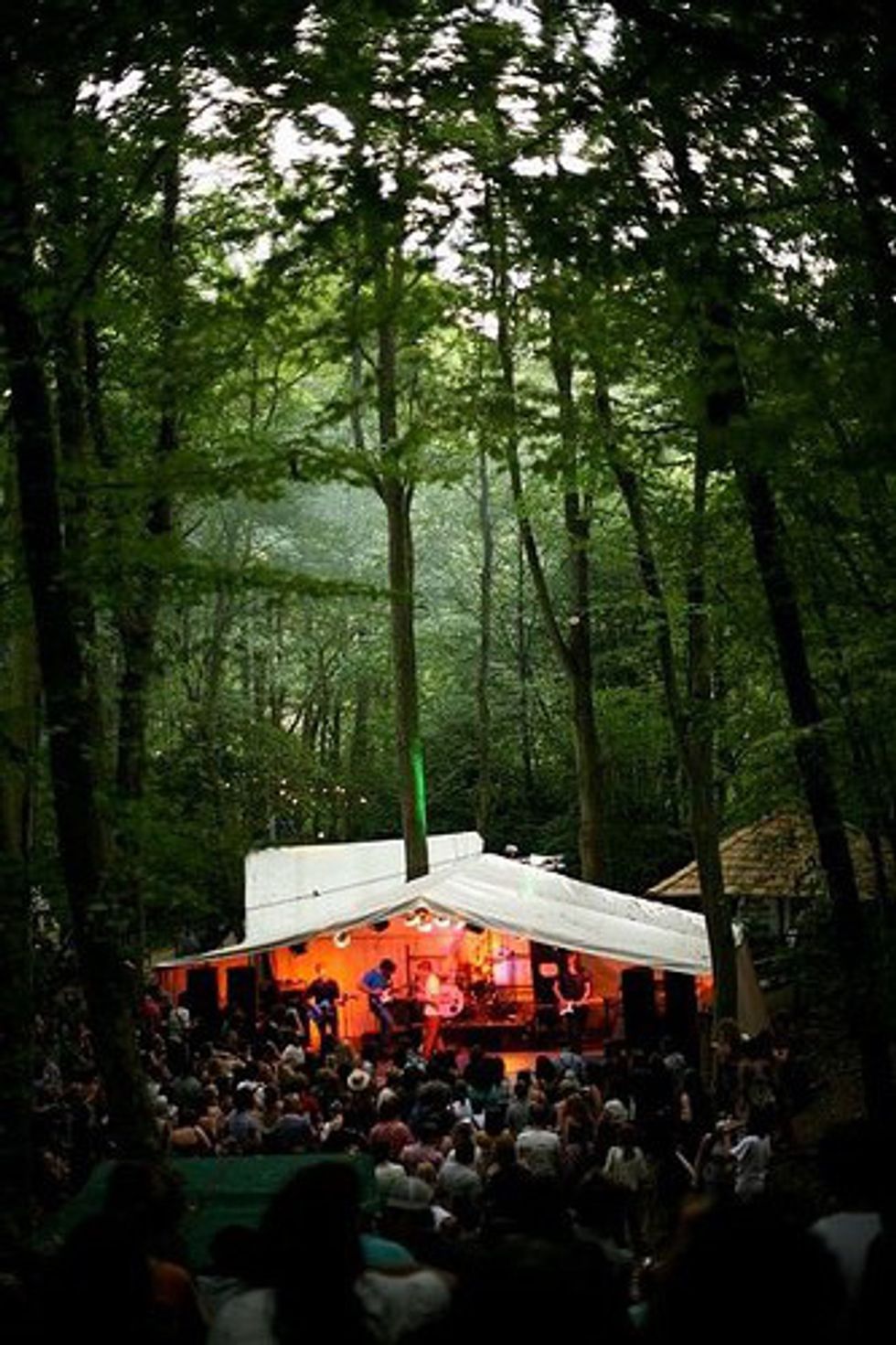 What You'll Need: A blanket, alcohol, and some friends that are so bad at dancing that they're good.
Pro Tip: I don't know about you guys, but I am definitely a broke college student and cannot afford to go see Beyoncé live. This is why I choose Local concerts - firstly because they're cheap, secondly because they're always a good time.
---
8. Journal.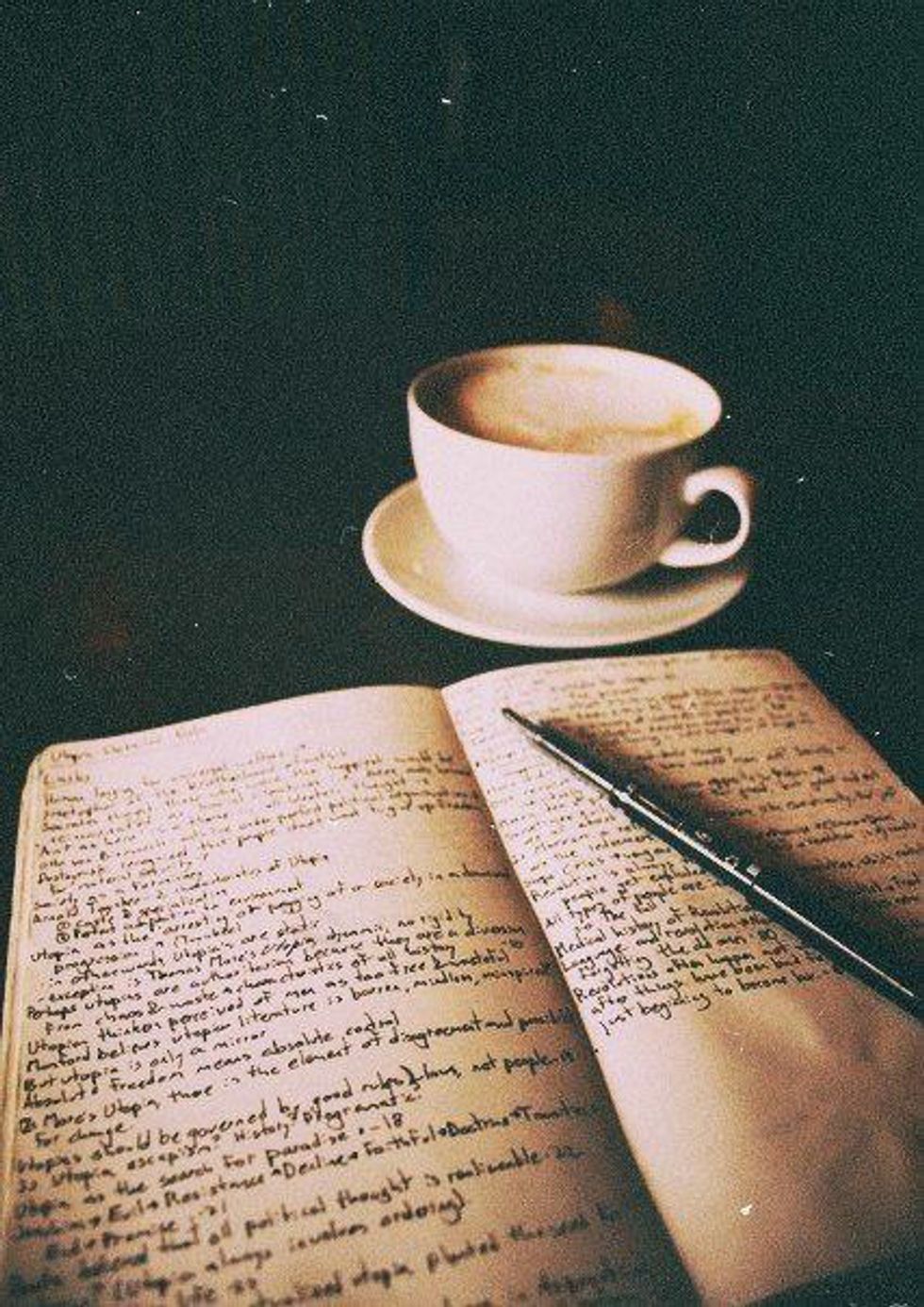 What You'll Need: A cute lil notebook, a pen and a cup of coffee.
Pro Tip: Write out your heart on these pages because writing really and truly helps you grow as a person. I have figured myself out time and time again, simply by putting pen to paper. So do as Hemingway says and "write hard and clear about what hurts."
---
9. Catch a sunset and gaze at the stars.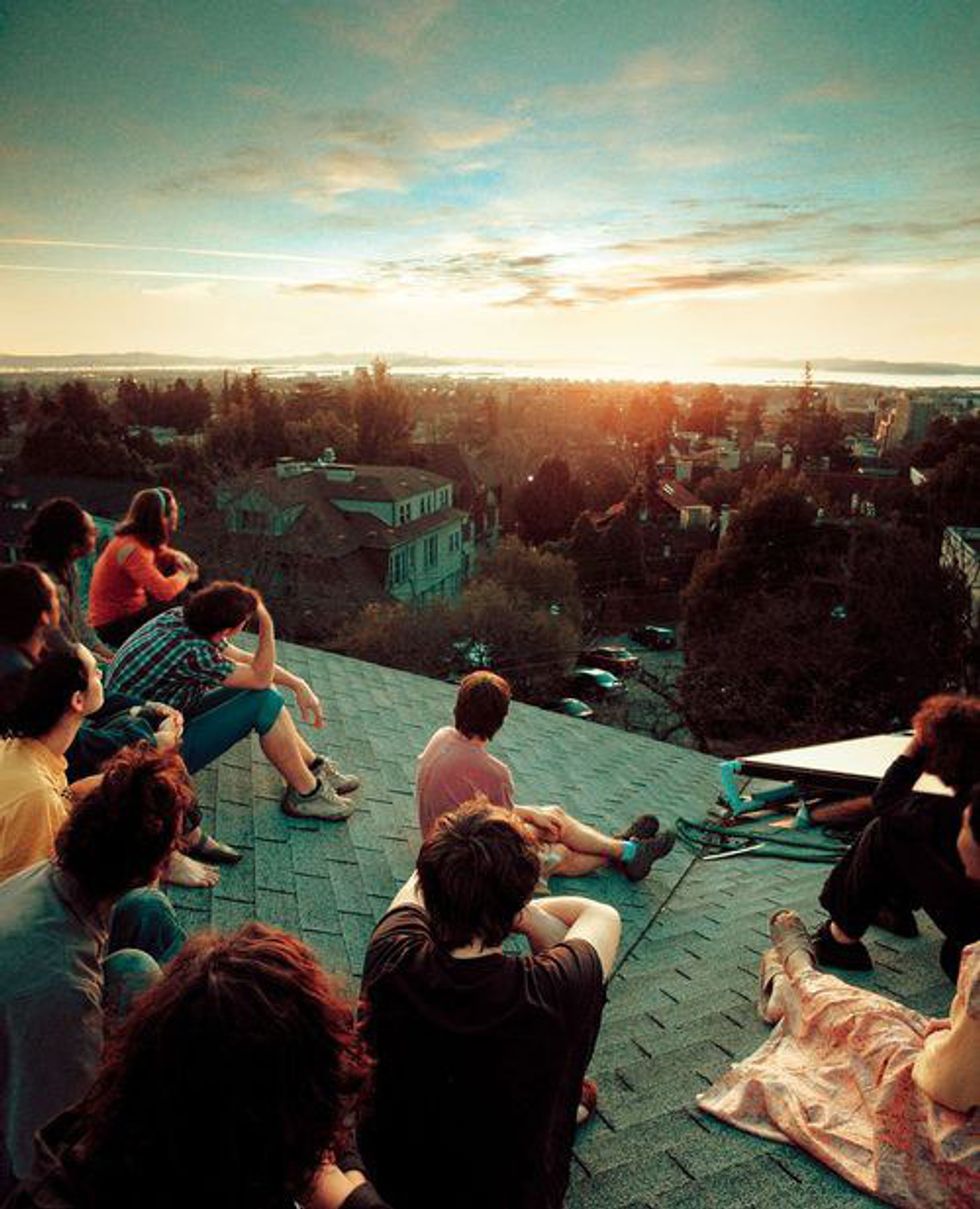 What You'll Need: A good view with good friends.
Pro Tip: Leave the phones behind and try to capture the moment without snapping a picture. Live in the moment and just enjoy the beauty all around you.
---
10. Framily Dinner.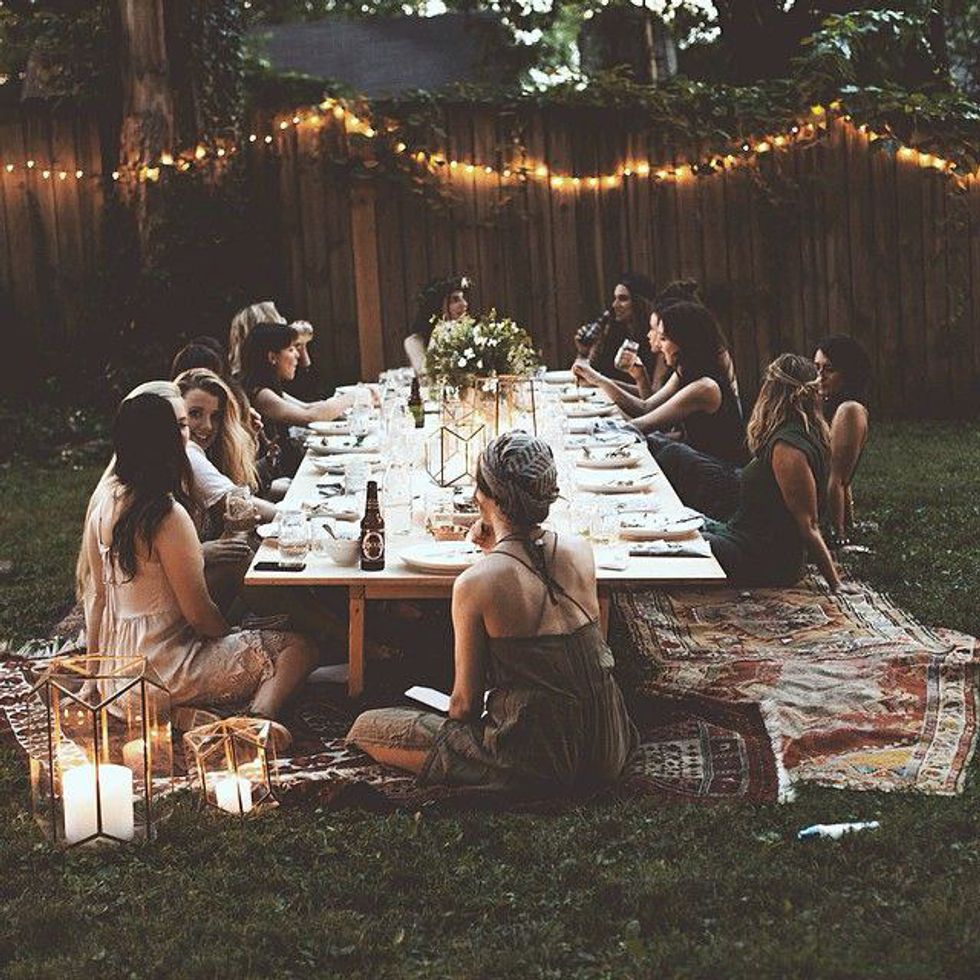 What You'll Need: Classy craft beer and wine, a cook book and of course, all of your closest friends.
Pro Tip: Have everyone come to your home early and prepare the meal together. It will taste much much better, when you add a bit of teamwork to your recipe.
---
11. Turn Off Your Cell Phone For a Day.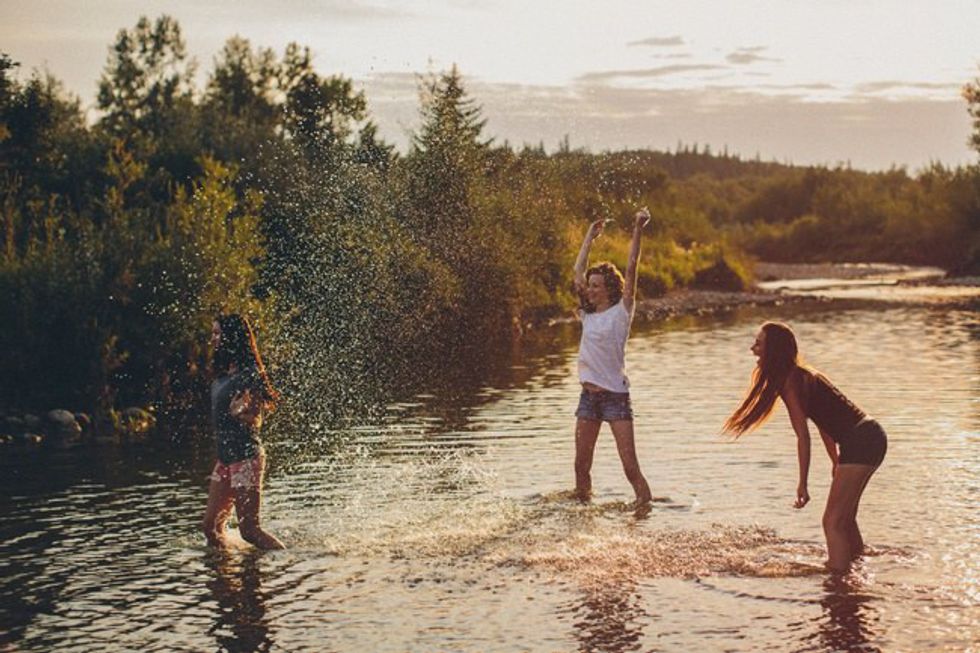 What You'll Need: Gumption
Pro Tip: In this day in age it is extremely hard to turn off that phone for an entire day but you can do it, I swear you can. As kids we never even looked at screens, so don't ever say that you "can't." Put your phone in your room, locked away and enjoy the day as it comes. You will be amazed at how much you miss when you have your eyes glued to a screen constantly.
---
12. Take a Hike.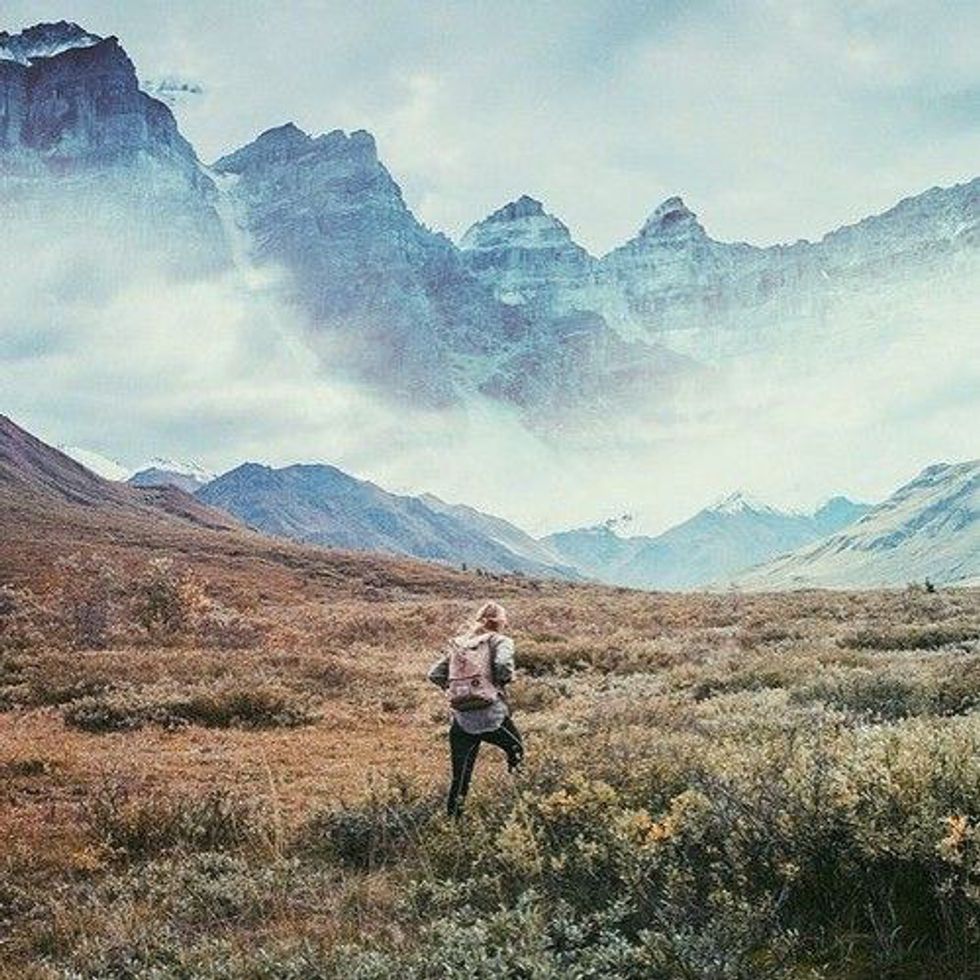 What You'll Need: A backpack, hiking shoes, water and granola
Pro Tip: Go off-roading. My favorite hikes and favorite moments have been when I have taken the road less traveled. I have seen some beautiful places while hiking, and the journey to get there was the best part because I came out feeling more powerful and adventurous than ever.
---
So whenever you go back to school this fall, don't be that kid in class that stands up and says, "I watched Netflix and ate an unhealthy amount of Nutella this summer." Instead, be that kid with a great tan and some gnarly stories to tell.