It's been a hella long time since I picked up a book and was immediately captivated and couldn't put it down. I've missed that feeling where I find it hard to separate real life and the fictional world I'm reading about, and I find myself thinking about the book all hours into the night, coming up with alternate endings and trying to think like the characters. "Big Little Lies" by Liane Moriarty got me out of my book slump.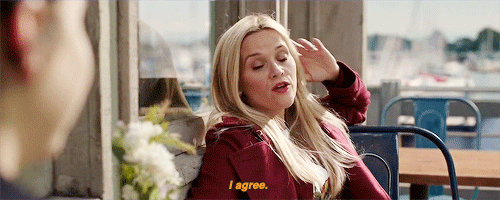 The book, which was adapted by HBO into a television miniseries earlier this year, revolves around three mothers in a wealthy town where school politics are all the rage. Madeline (portrayed by Reese Witherspoon in the miniseries) has a daughter from a previous marriage who she is having trouble connecting with. Celeste (Nicole Kidman won an Emmy for her role) is the mother of twin boys with a younger, gorgeous husband who gives her luxurious gifts after beating her. Jane (Shailene Woodley) is a 24-year-old single mother whose son Ziggy is accused of bullied another child at school. All of these women have fascinating stories that intertwine and are easy to resonate with.
The book and show alike are told in an interesting timeline. At the beginning, the reader learns that someone has been murdered, but who? What follows is a mystery leading up to the school's annual trivia night where the tragic events take place. It's hauntingly disturbing and intriguing. I was left wanting so much more.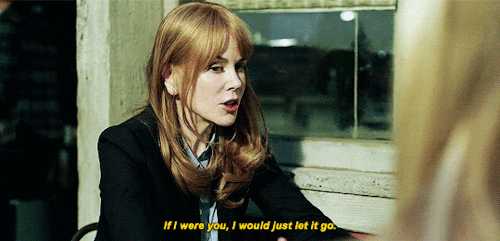 I think the reason "Big Little Lies" has garnered so much success is because of how these ladies' stories depict real life and marriage. Nothing in life is ever easy, and in light of the recent Harvey Weinstein accusations by more than 30 women, it's increasingly important to raise awareness to sexual assault and abuse.
Kidman's character Celeste is in an abusive marriage. On the outside looking in her husband, Perry (Alexander Skarsgard) is absolutely perfect. He is a great dad to their two young sons. He provides for the house. He spoils Celeste rotten with expensive jewelry and a big home.

However, he has a terrible temper which often leads to him beating her so hard that he leaves bruises, or forcing her into unwanted angry sexual experiences. Watching this play out on television is so disturbing to watch, but it's so necessary. This happens every day to countless innocent women. When will it end?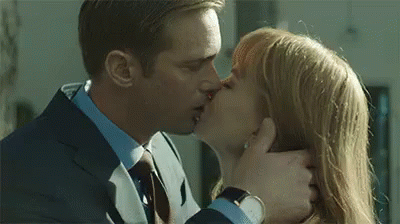 Witherspoon's Madeline is self-centered and pretentious. She's bossy and controlling and passionate. She doesn't back down when she wants something and strives to be the best mother for her children. Her daughter Abigail is becoming more and more like her stepmom Bonnie (Zoe Kravitz) and eventually decides to move in with her and her dad.

Madeline, protective mother bird, is devasted and struggling to understand why she isn't good enough for the child she spent years raising alone. Madeline is fierce and strong, but can't help but break down. I love her character development, and her compassion for Celeste and Jane alike. Madeline Martha McKenzie is a badass.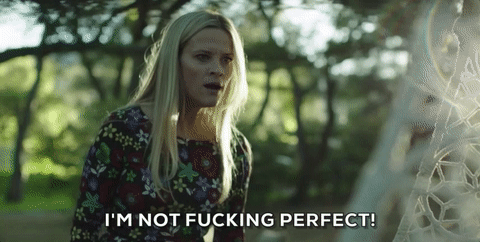 Jane is a rape survivor. Like many others, she blames herself. She was young and vulnerable, but Madeline and Celeste know it wasn't her fault. She got Ziggy, her beautiful, kind child out of the mess, but the memory of that day haunts her constantly. After reading up on all of my fellow women being sexually harassed and/or assaulted, I am horrified by the reality of Jane's storyline. She isn't alone. No one is alone.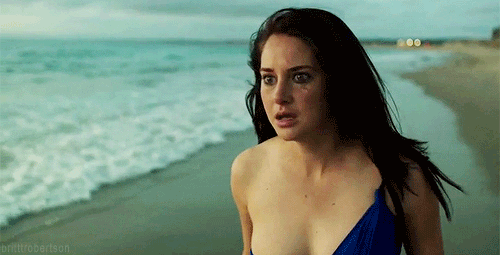 I recommend "Big Little Lies", both the book and the show, not only because of it's entertainment value, but because of it's cultural importance right now more than ever. Women, we must stick together. We must rise above all the shit we are put through and become beautiful, thriving butterflies. Tell your stories (if you're comfortable), find some inner peace, and expose the assholes who tried to sabotage your happiness.
And to victims of abuse of any kind whether it be sexual, physical, verbal, or emotional: you do not deserve this. No matter what the circumstance, you do not deserve to be put through any kind of torture.
Thank you, "Big Little Lies", for showcasing life-like stories of women and mothers of many age groups who are struggling, as we all are.
And thank you, Nicole Kidman, for this: