Life is stressful, hectic and, at times, overwhelming. If you are like me, the smallest things can set you into a "turtles all the way down" spiral and in that moment, there isn't a whole lot proving to actually help. What then? What if nothing helps? What if you feel like you're in it all alone? No one actually understands. Well, maybe we just aren't looking in the right place.
What if instead of bottling it all up, we pour it out to someone who never leaves our side? What if instead of sitting in the dark, we turn to someone who will never fail to be our light?
In a challenging season of my life, these 7 verses were brought to my attention allowing me to find peace in God's Word. Maybe you are reading this because you are also in a challenging season of your life. My prayer is to help you find peace through the Word of God because one thing I have found in way more than 7 verses, is that God will never leave your side. He will protect you and give you peace, even in the midst of a storm. He has shown me that I am never alone, and neither are you. He is out there fighting for you. Need proof? Check out some of the verses below.
1. Romans 8:18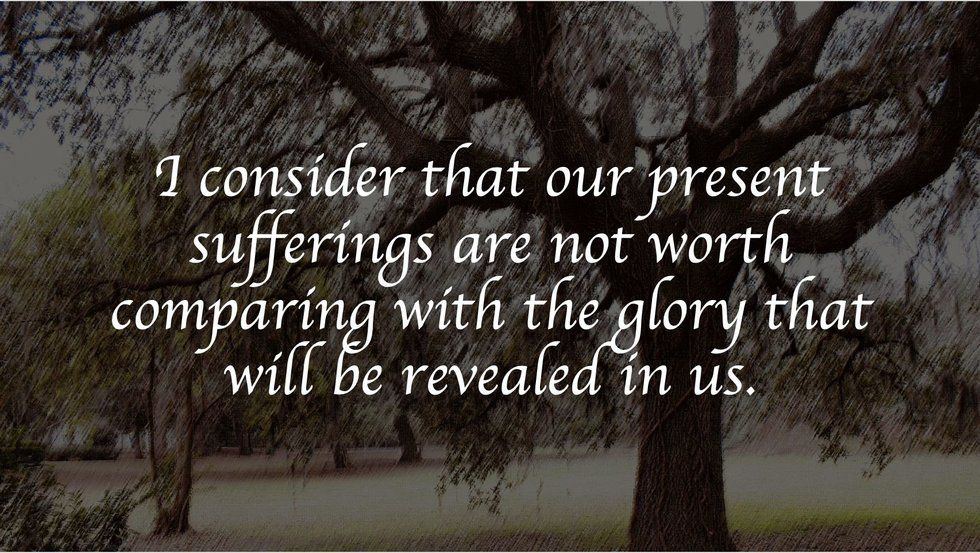 Breslin
2. Matthew 6:34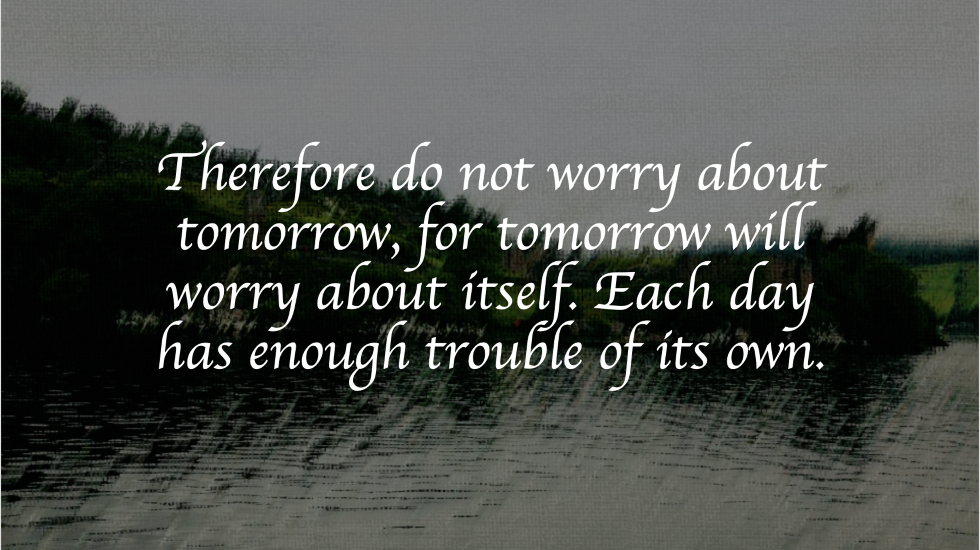 Breslin
3. Isaiah 43:2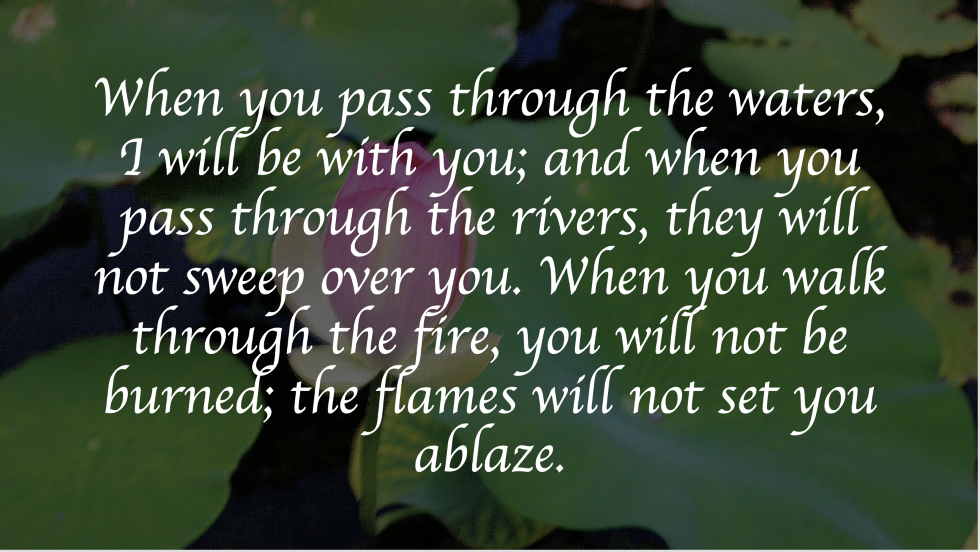 Breslin
4. Psalms 94:19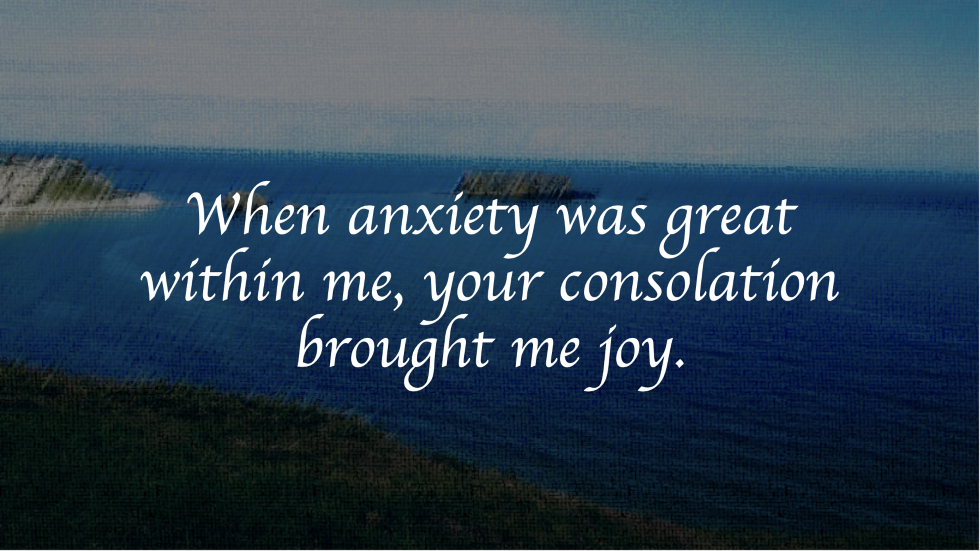 Breslin
5. Matthew 19:26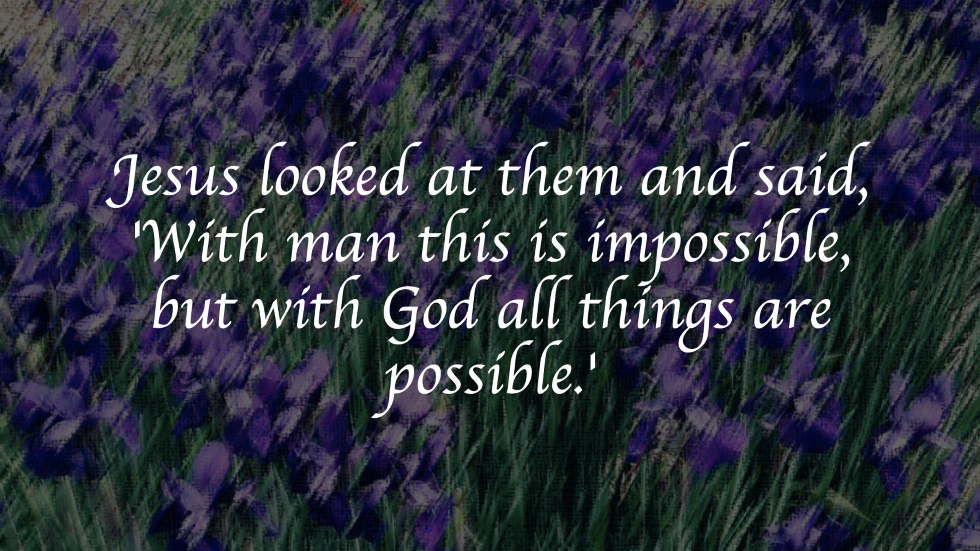 Breslin
6. Romans 15:13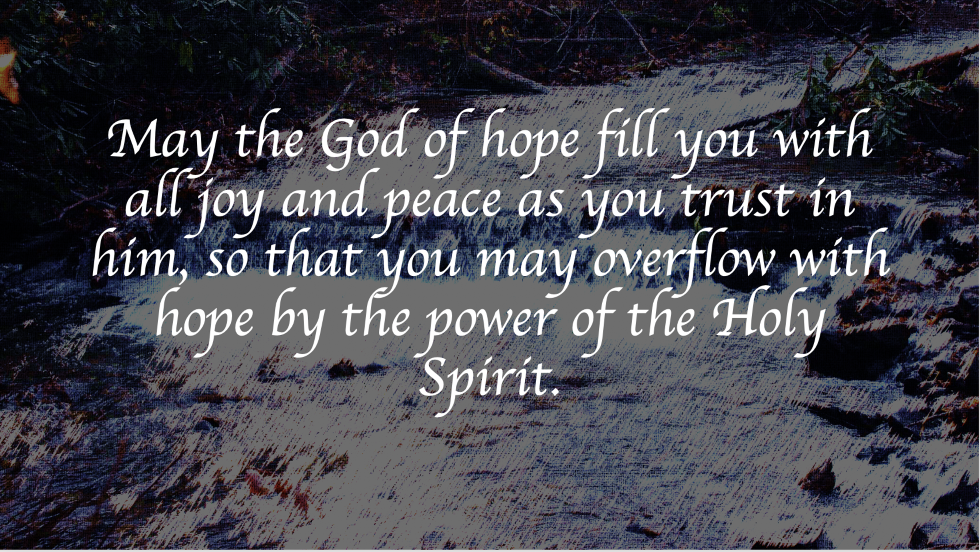 Breslin
7. Exodus 14:14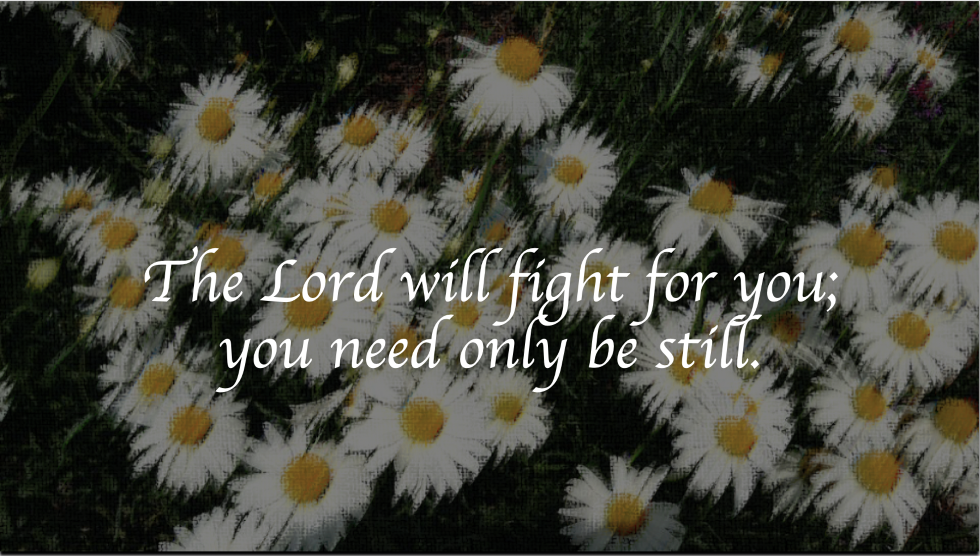 Breslin
Sometimes, the stress can be overbearing or maybe it feels like you just keep stumbling and, eventually, you're just going to fall. Maybe you have already fallen? What if everything is coming at you all at once; it really is just one situation right after the other? Just remember you aren't doing any of it alone. Let God be your light. Let Him be your peace. The next time you feel like the stress or anxiety is just too much to take handle, I would encourage you to give it all to God. Let Him fight for you.