Beyoncé not only dominated one weekend of "Beychella" but TWO weekends. Coming back from a small hiatus since touring Lemonade and she did not disappoint.
Beyoncé has set the bar high for future Coachella performances. How can big headliners put on superficial performances when Beyoncé made a whole production for just two shows?
While we could talk about her flawless (no pun intended) performance all day, lets talk about her LOOKS.
Having almost identical shows both weekends, one thing did change...her outfits. Both weekends stuck with the custom Balmain outfits designed by Olivier Rousting.
Her first weekend featured all yellow outfits while her second weekend showcased hot pink.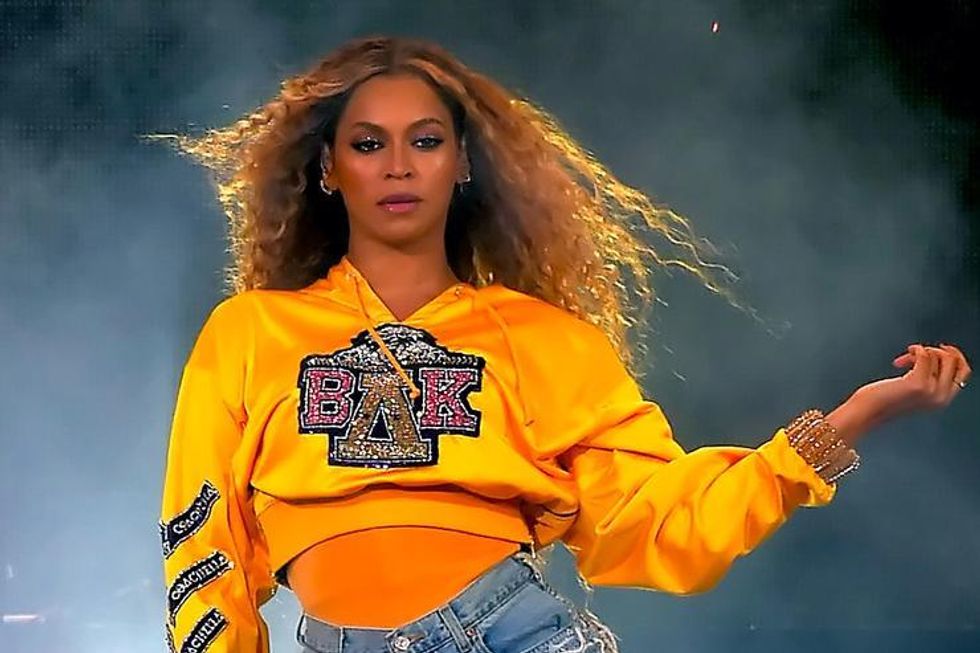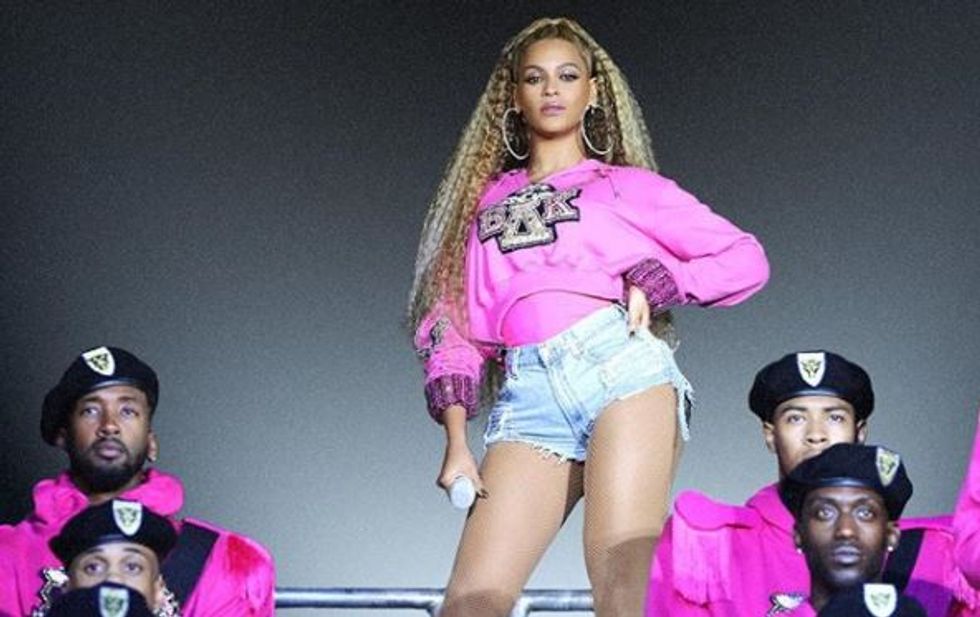 Showing off her embellished "BΔK," with the same Christian Louboutin boots and denim cutoffs. Wanting the sweatshirt? Check out her pop-up shop before it's gone!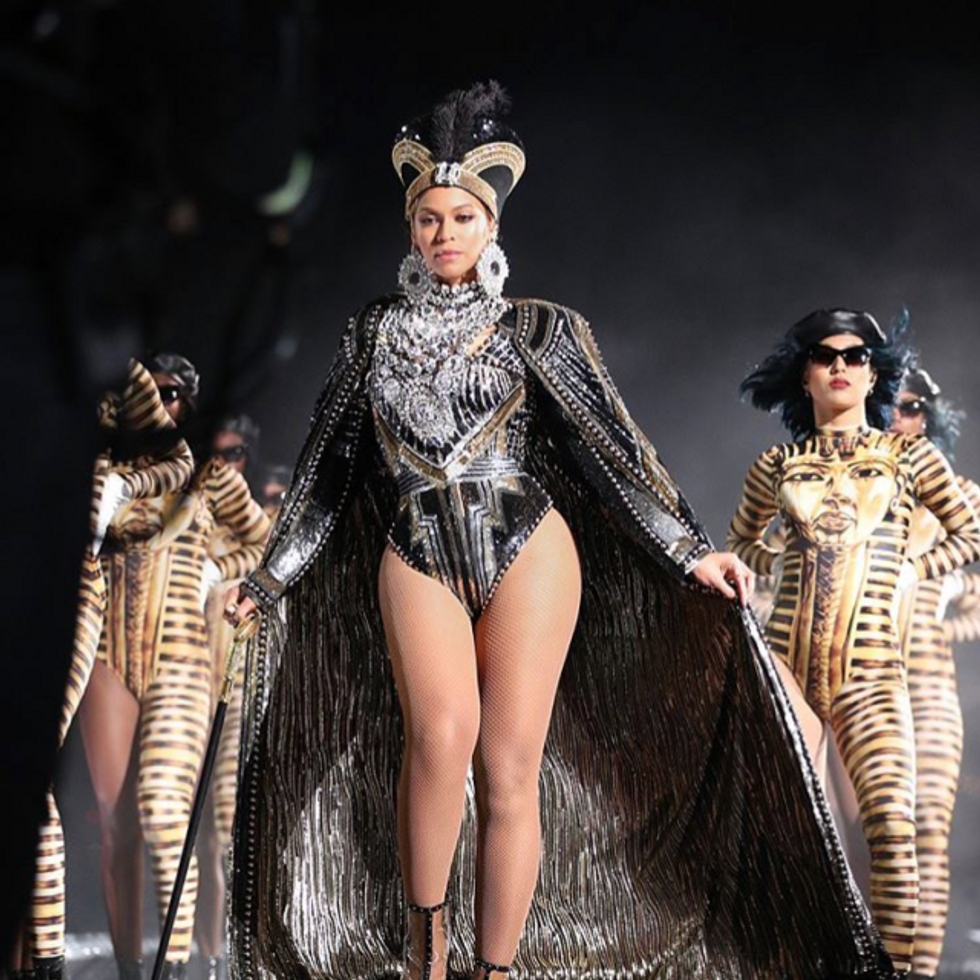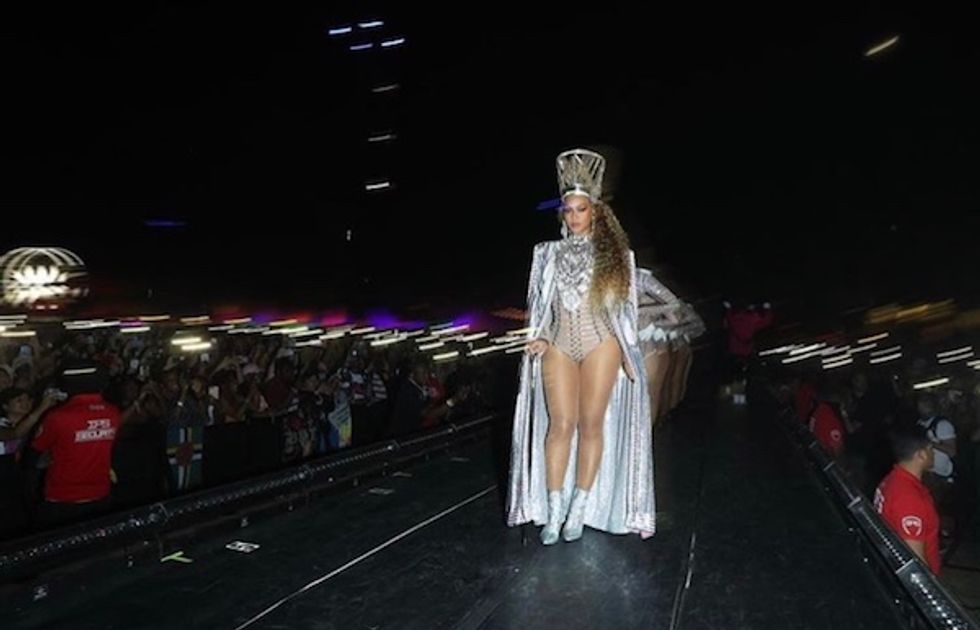 Wearing Queen Nefertiti — inspired cape and crown both weekends but swapping the black for silver the second weekend.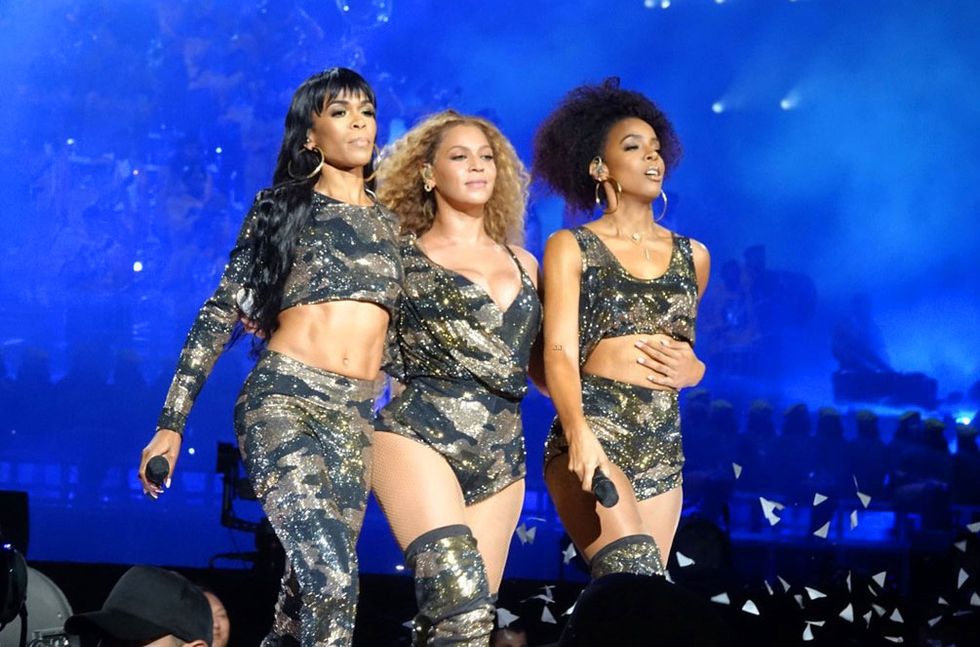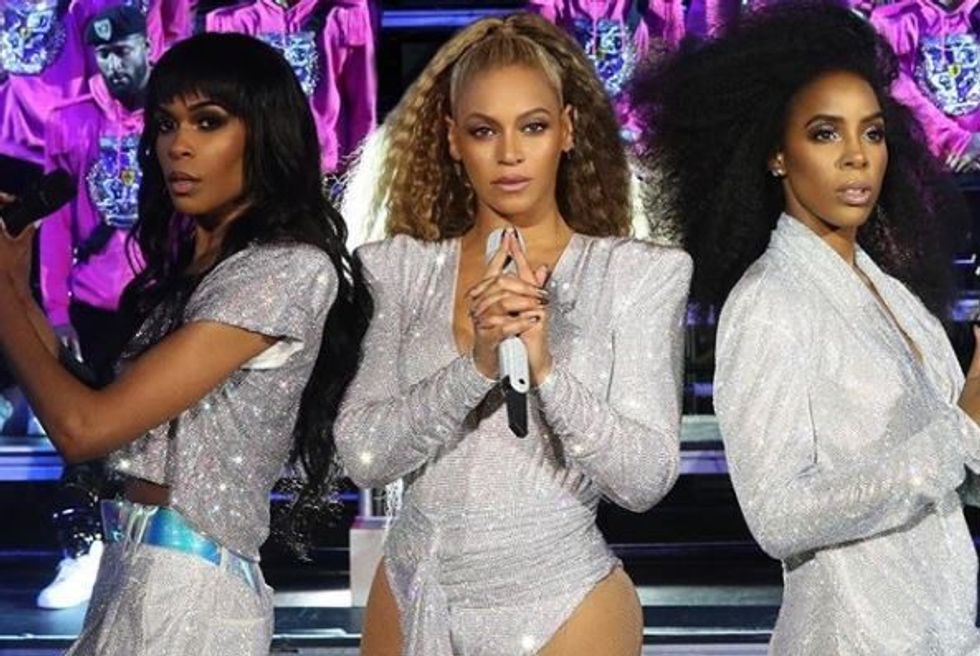 Wearing Survivor inspired camo looks the first weekend and switching it up with sequined looks the last week of "Beychella."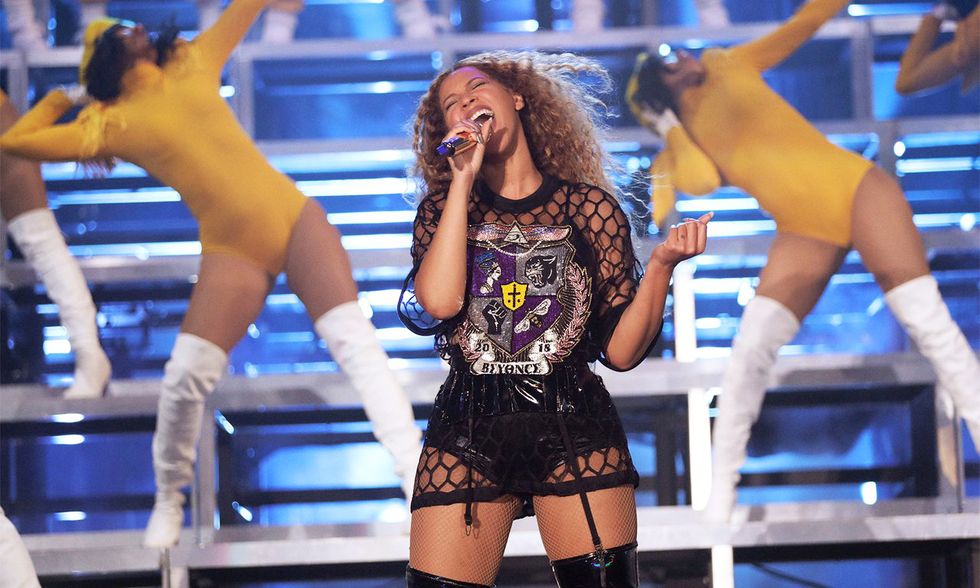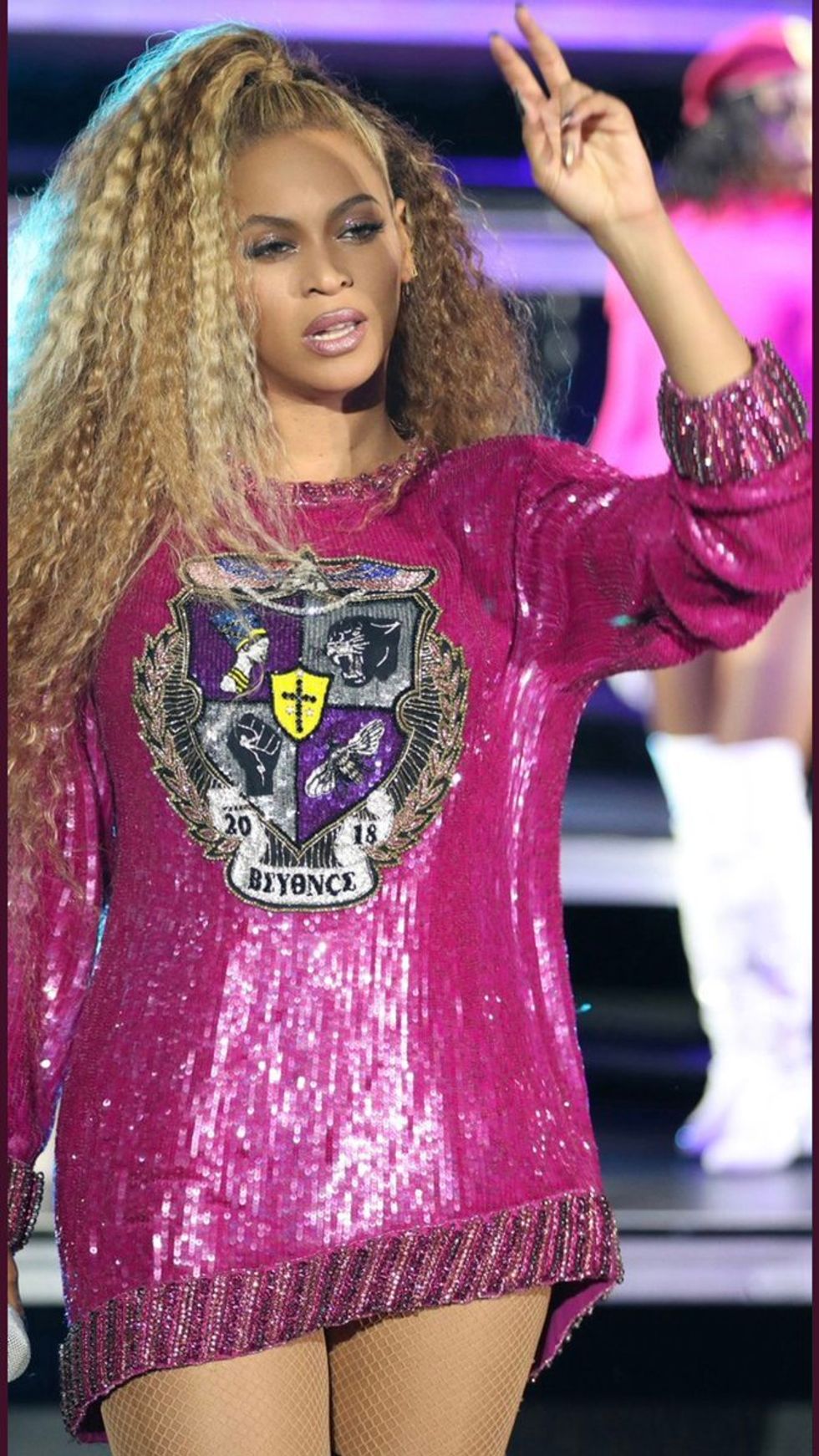 Switching up not only color but styles in these cute looks while bringing out Jay-Z.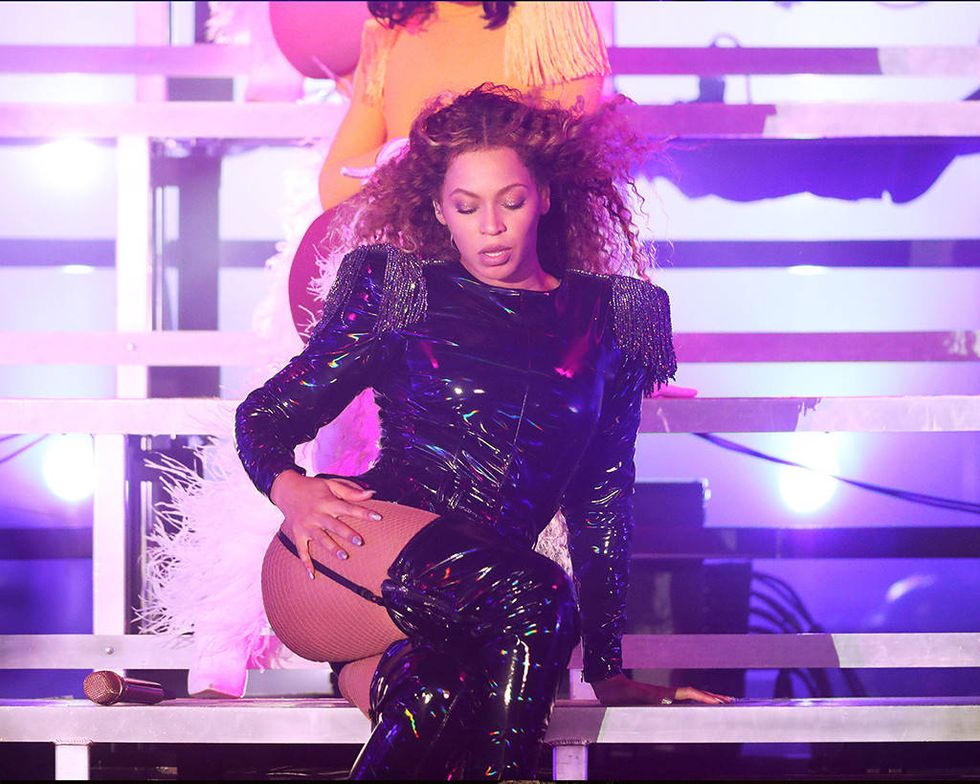 Slaying the Coachella stage both weekends in this custom Balmain leotard.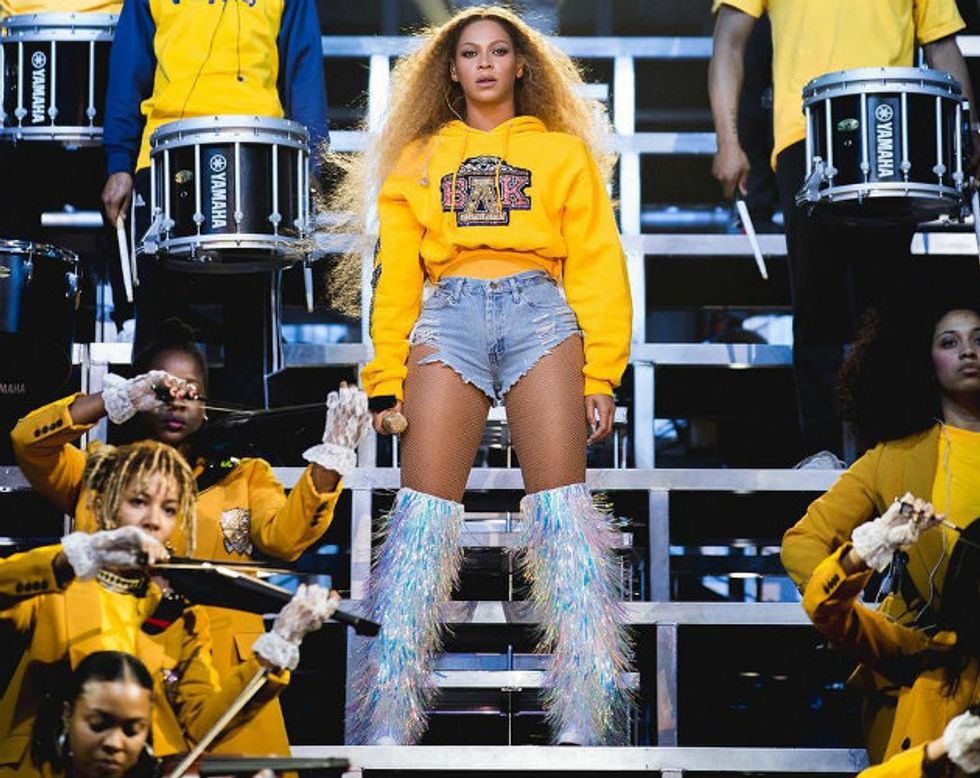 Let's not forget about these to die for fringed Christian Louboutin boots she brought out for both performances.
To get behind the scene looks and pictures, here.
To shop her limited edition "Beychella" looks, click here.
Comment your favorite looks below!