In college, we're trying to do a lot of things. Study, work, make friends, and, oh yeah, eat. I never believed my friends when they would say, "I just never have time to eat in college!" No time to eat? Preposterous!
Well, they were right. Being a student is time-consuming, and with so many new responsibilities, the task of eating can fall behind — until it's too late and your stomach is growling so you eat an entire box of Oreos.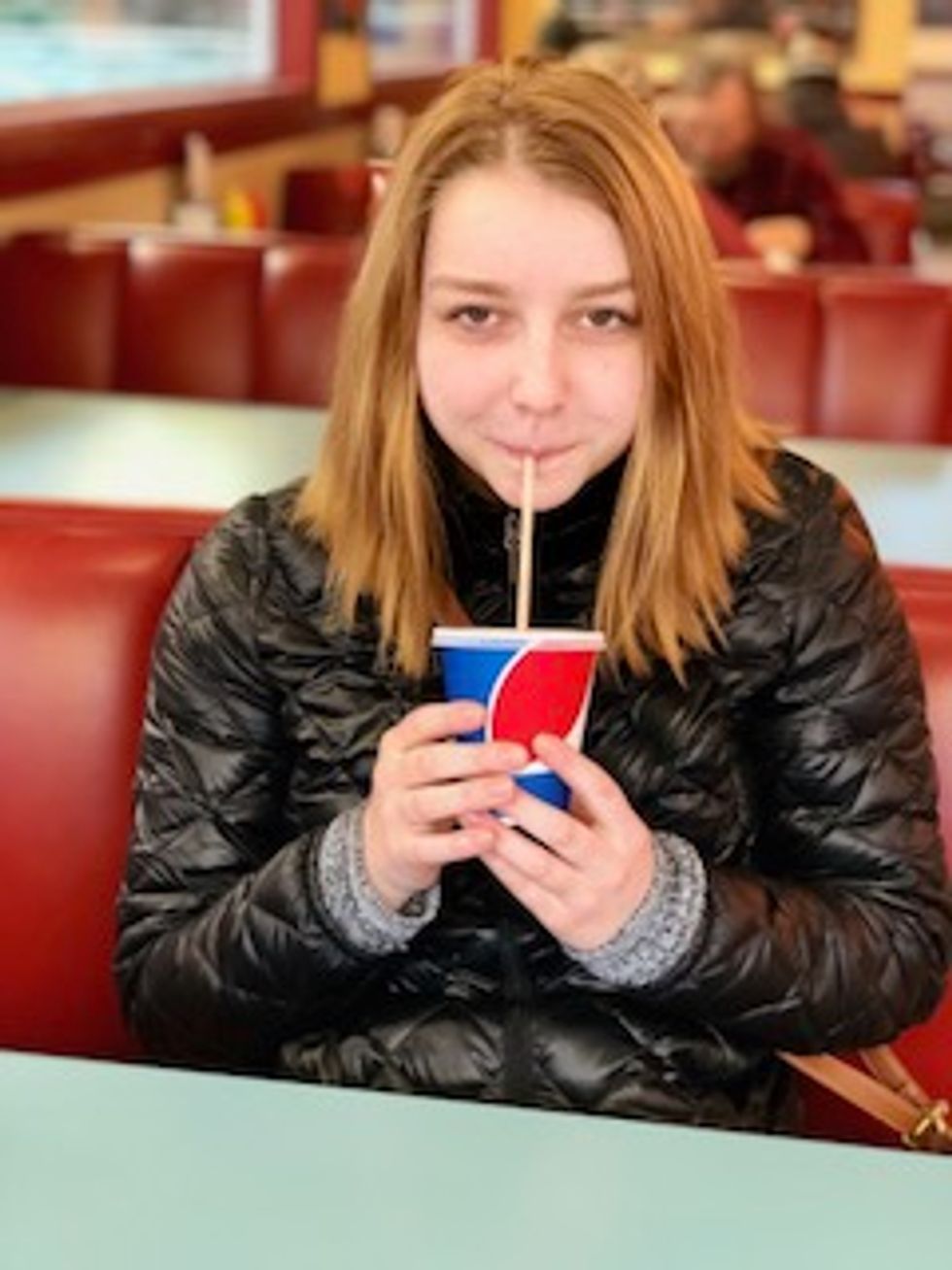 So that's why I'm writing this article. To remind myself, and maybe others too, how important food is. And I'm just talking about whether or not you're eating healthy food, but food that you like, tastes good, gives you what you need, and is healthy to boot!
There are a few issues with eating in college, so I'm here to break them down for you. And the first is that oh-so-convenient fluorescent dining hall.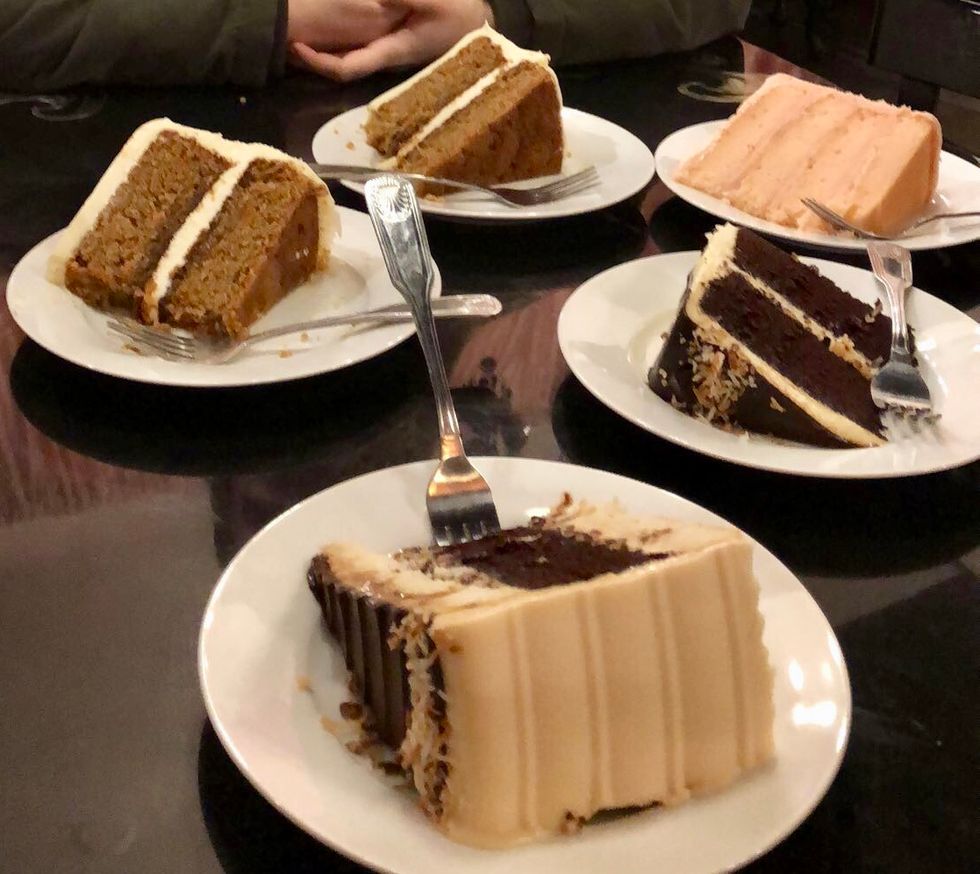 In my experience with colleges, not all dining halls are created equal. Before I chose to be at Western Washington University, I toured schools with dining halls to envy some restaurants. Ones with endless and diverse options, that were healthy and prepared right in front of you. They were spectacular.
But let me tell you: I did not choose Western for the food (at least not the food offered on campus).
Perhaps I was spoiled as a child with parents who not only cooked homemade meals every night, but ones that tasted good, were healthy and left me with the impression that food will always be this amazing. Well, here at the dining hall, food is a bit hit or miss. While they do have some things going for them (the French fries, oh my lord), eating every meal here will make you feel a little disappointed.
But, if you're going to eat in the dining hall, here are some tips.
1. Take advantage of the salad bar not just by making a salad.
The salad bar is a great resource for salad, of course, but for other things too. Vegetables should be eaten frequently, and in fun and fresh ways so you don't get bored. Put spinach in those pasta dishes they serve, or on your sandwich. Add slices of tomato to toast or pizza. And toss a combination of veggies with rice and a protein for a healthier comfort food option. Not only will you feel healthier, but you'll probably feel more creative too as you experiment with vegetables in unimaginable ways.
2. Make the food your own.
Since they prepare the dishes for you, not everything in one meal is going to be appetizing all the time. So, feel free to mix and match! Chicken from one station, potatoes from another! If you get a burger, you can get a salad too! No one says you must eat what they set out for you. Try different things and find food you truly like to eat.
Money is not on our side when it comes to college. Paying for tuition, fees, housing, and books will leave most of us broke and in debt. But alas, food — particularly good food — costs money. So make the most of your dollar to fill yourself up!

3. Buy in bulk — or, really, not in bulk.
In college, we're really only cooking for ourselves. And while we can EAT, we certainly don't go through as much food as we used to at home when multiple people were eating off it. One solution I've found is to go to stores that provide bulk bins of items where I can get exactly how much I need. This is great for a recipe that requires a bunch of different items you don't keep on hand. And while this would be expensive to do for families, for us college students it's a great use of money. Buying fewer ingredients means less food going bad which means less wasted money.
4. If you're a produce fan, try imperfect produce!
A friend of mine recently recommended this service to me. Every week (or every other week if you want), you get produce items shipped to you that have slight imperfections meaning it can't be sold in stores. The cost is 30-50% what you pay in stores, meaning if you're someone who spends a lot of your food budget on fruit and veggies, it's worth it!
An awesome part of college is moving to a new city, with new food experiences! Going out to eat is a great social activity, and a good way to try new things. And to really optimize your restaurant experience, try these things.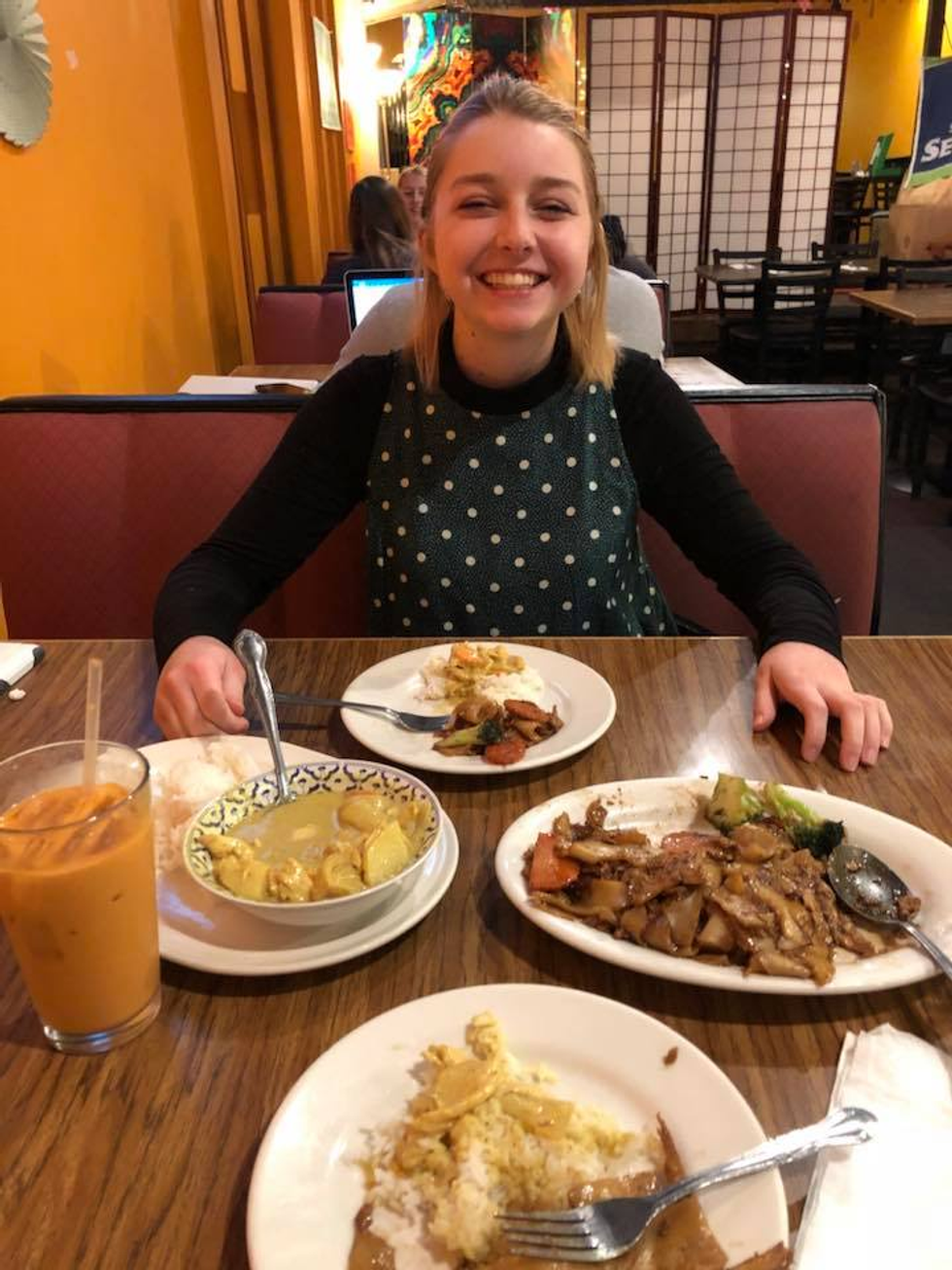 5. Get a doggy bag.
To make the most of your dollar, take advantage of the to-go box. Then you can have a great meal twice! I was recently at a bakery that serves huge slices of cake that I never finish when the cashier told me she likes to cut the slice in half and put one half in a box before she even starts eating. How brilliant! Having this mentality in a meal will just make those microwave leftovers that much sweeter and you anticipate eating them another day. Have your cake and eat it too!
6. Eat local.

My last tip is important for many reasons: your health, the health of your community, and your enjoyment of food. Eat things that are local! When grocery shopping, find the local items and grab them up! Pay attention to restaurant menus and see if you can find out where they get their meat, bread, and even dairy items from. Order meals that include local ingredients. The food will be fresher and better tasting, it will help to support local farms as well as cut down on the fossil fuel usage to get your food to you. And for the love of God, don't go to chain restaurants. Try new places in your new city!
Whatever you eat, make sure you love it! College is a hectic time and food should serve to nourish us and make us feel good, not be a stressful burden. Take time to really enjoy your next meal, trust me.