After spending hours and hours at the Morris Library each week, many UD students find themselves in need of a little change of scenery. Luckily for them, there are countless spots around campus that prove to be a very refreshing place to study in place of the library. Here are some of the best study spots at the University of Delaware when you just cannot spend another second in Club Morris.
1. Central Perk.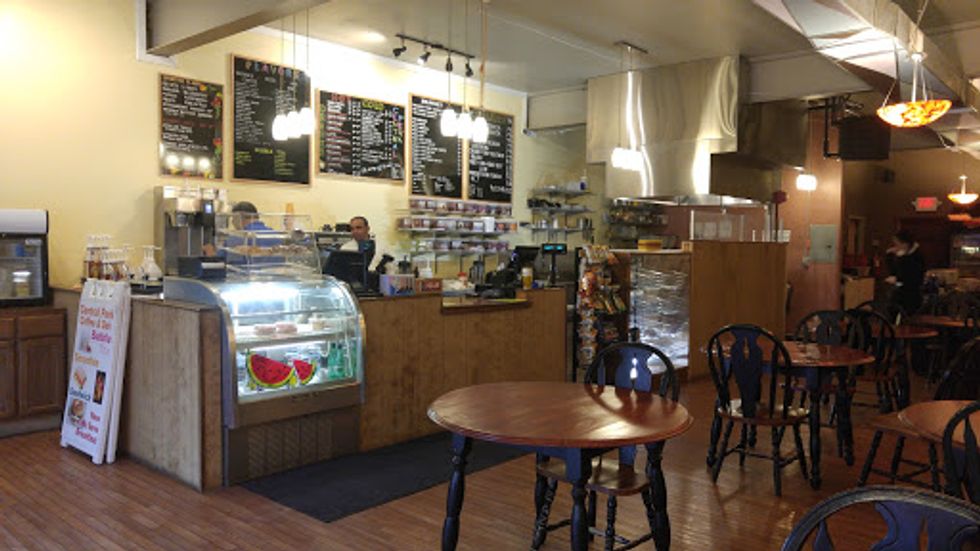 Hands down, Central Perk is my all time favorite study spot at UD. The atmosphere of this place is so positive and relaxing. From the various types of sandwiches (Their "Avo on Focaccia" is a must-try), to the delicious smoothies, to the fire study playlist played throughout the cafe, there is no better place to study for your exams. If you haven't studied in Central Perk before, I highly suggest giving it a try.
2. The Chapel.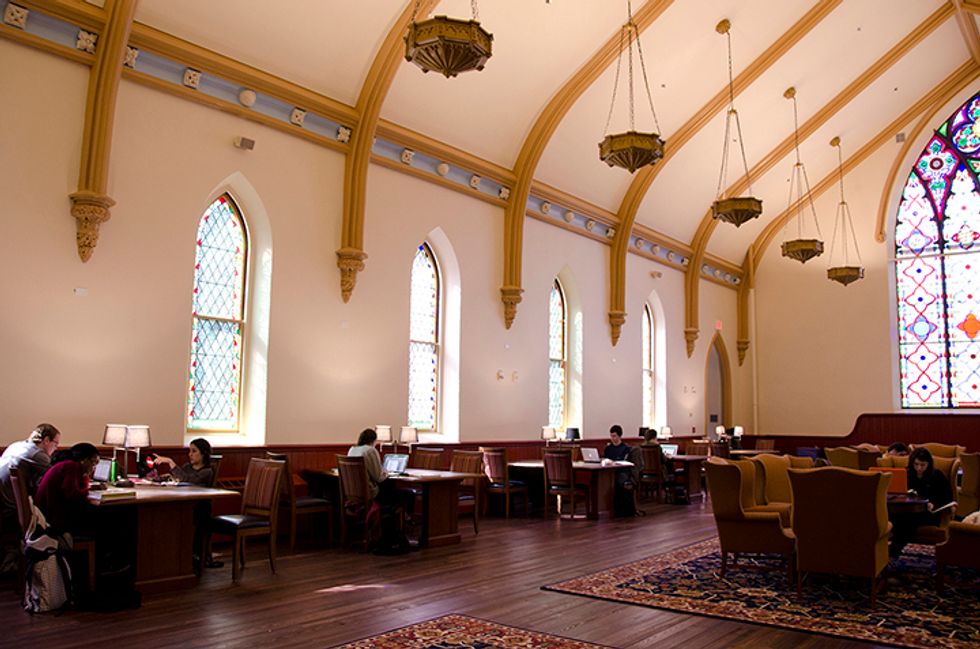 This popular study spot is located on the upper level of Trabant. The Chapel is a great place to get work done if you prefer to study in a more elegant atmosphere, with natural light radiating in from the large, stained glass windows. What's even better is that if you notice yourself getting a little hungry, you are seconds away from the Trabant food court, that has numerous food options, ranging from Chick-Fil-A all the way to a custom salad station. If you need complete silence and just can't do the library today, the Chapel is the best place for you.
3. ISE Lab.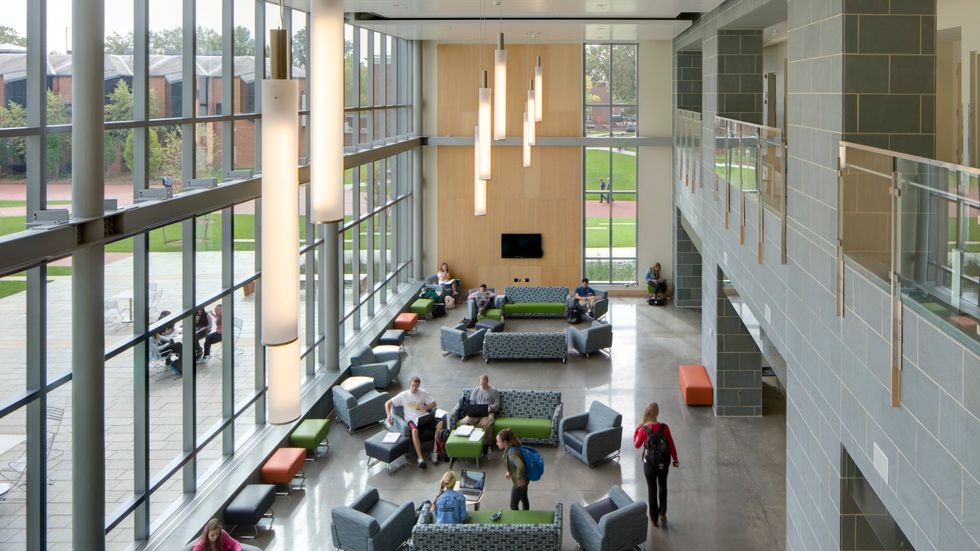 The ISE lab is composed of floors and floors of different kinds of study spots available to UD students. The lobby area is a great place to study in groups and with your classmates. It even has an Einstein Bagels, which comes in very handy when you need another coffee or something to eat. The upper floors are great if you need a more quiet place to get your work done. If you get a seat near a window, you get a beautiful view of east campus. The modern atmosphere of the ISE lab keeps every on task and focused on their studies.
4. Perkins.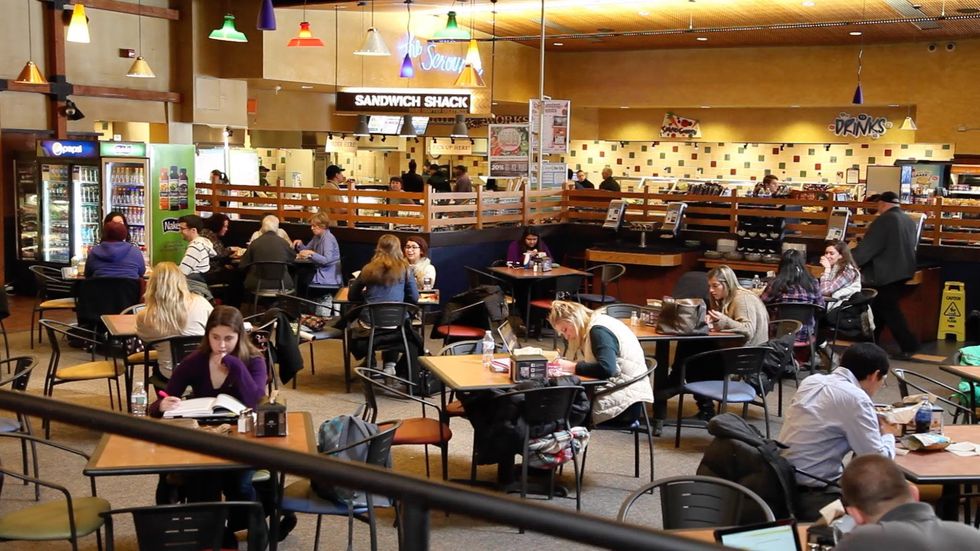 Perkins is a great place to study and get work done, both on your own or if you need to collaborate with others. There are numerous places to get food to satisfy that mid-study hunger, a favorite of mine is the sandwich shack, that makes fresh customized sandwiches and wraps. Perkins also has a Dunkin Donuts, which comes in very handy when you need that coffee to keep yourself going.
5. The Green.
There is no better way to study than lounging out on the Green on a beautiful, Spring day. It's always nice to get a little fresh air when you are studying instead of being trapped inside of a small cubicle in the library. When the weather starts getting nicer, the green is packed with students getting their work done.