1. La Roche Posay Toleriane Double Repair Face Moisturizer UV SPF 30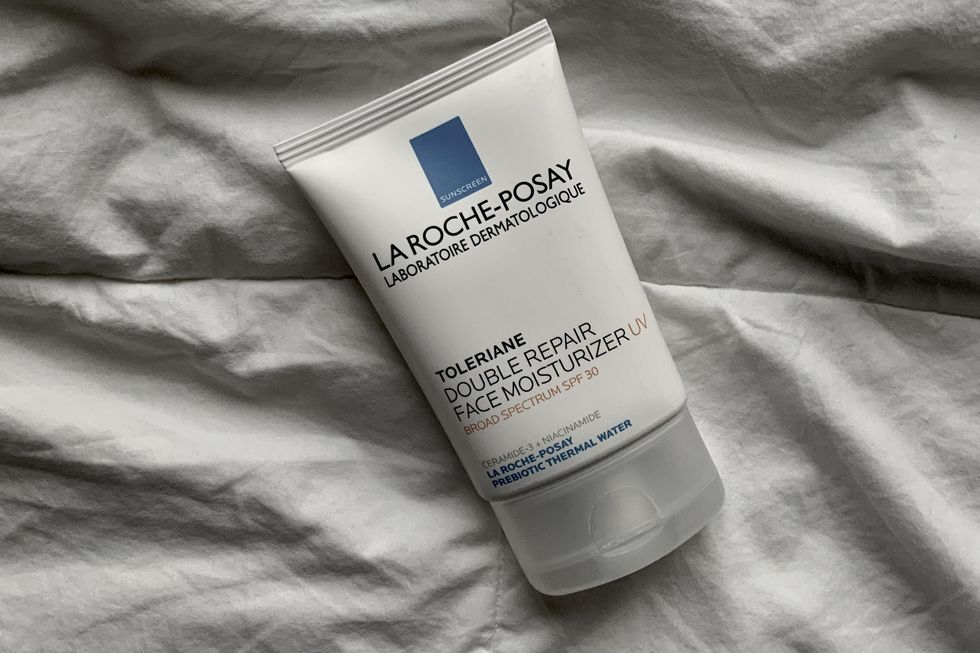 Nelly Perez
In every routine, and quite frankly, every day, it is crucial to use sunscreen. I always brushed of wearing sunscreen but after reading more into, I decided it was time to invest. La Roche Posay's moisturizer is smooth and goes into the skin softly. It also serves as a sunscreen at the same time. This sunscreen leaves no white cast and its lightweight cream texture nourishes and comforts skin. This oil-free moisturizer with SPF 30 sun protection won't clog pores and I use it every day.
Buy La Roche Posay Face Moisturizer here.
2. Milk – Flex Foundation Stick
Nelly Perez
This is a messy-free foundation stick that works like a charm when applied to the skin. It contains a buildable formula that leaves no cakey residue, no matter how many times you apply it over your skin. It delivers medium coverage with a very natural look, and the ingredients are a reason to invest in this compact, but powerful foundation. As a person who prefers the no-makeup makeup look, this is one of the best investments I have made and without a doubt will be using again.
Buy the Flex Foundation stick here.
3. Glossier – Lash Stick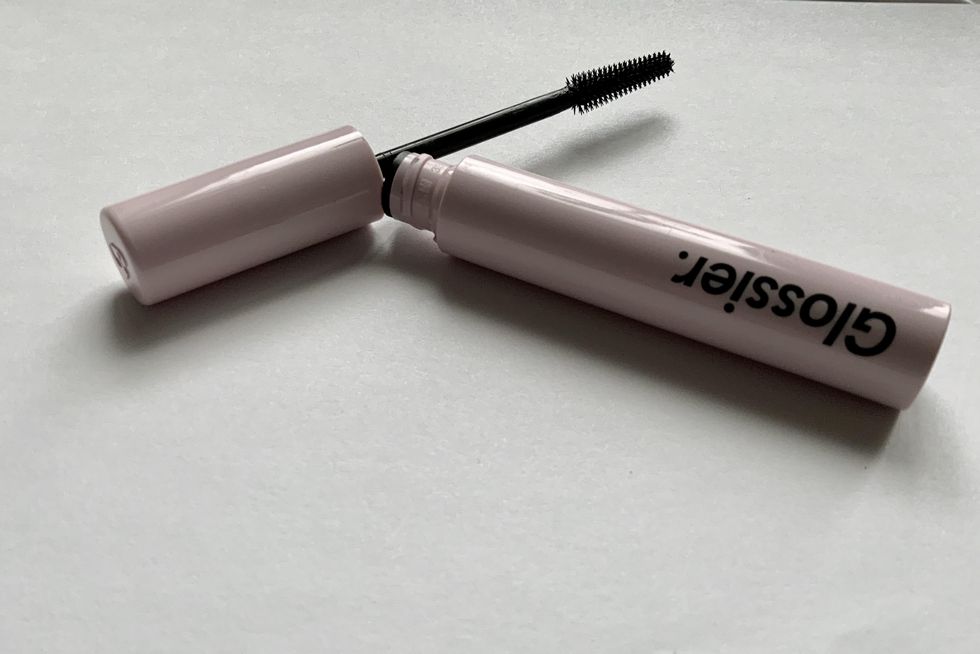 Nelly Perez
As a person who never liked the idea of mascara, after investing in Glossier's Lash stick, I have found my newest obsession. I already have fairly long eyelashes which is the main reason why I never looked into buying mascara. I remember not liking the heavyweight feeling of the past mascaras, but Glossier's Lash Stick is very light and shows drastic results. This mascara doesn't flake and leaves no smudges around the eye. Overall, it is fairly priced at $16.00 and is an investment if you are into longer, more natural-looking eyelashes
Buy the Lash Stick here.


4. Aesop - Amazing Face Cleanser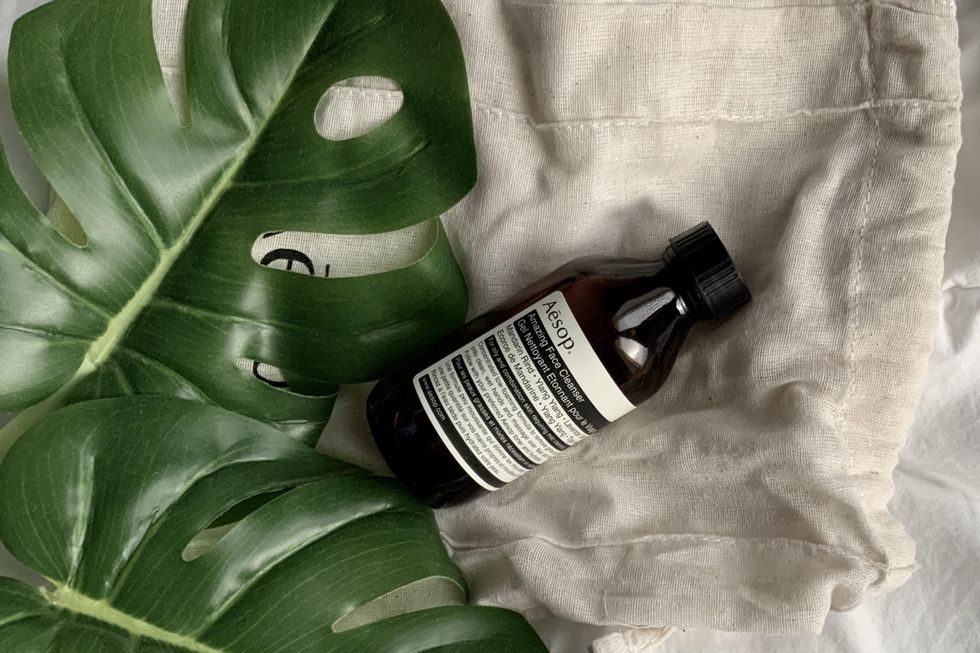 Nelly Perez
When entering an Aesop, I had no idea what was beyond the doors and was interested in finding a natural face cleanser. I was immediately drawn to the Amazing Face Wash since it caters to oily skin in warmer and humid climates. Being from Florida and hearing these words made me very interested in this product. The smell is soothing and citrusy and feels amazing on the skin every single time I go to wash my face. This product effectively cleanses the skin without disturbing its natural balance.
Buy the Amazing Face Cleanser here.
5. Glossier - Glossier You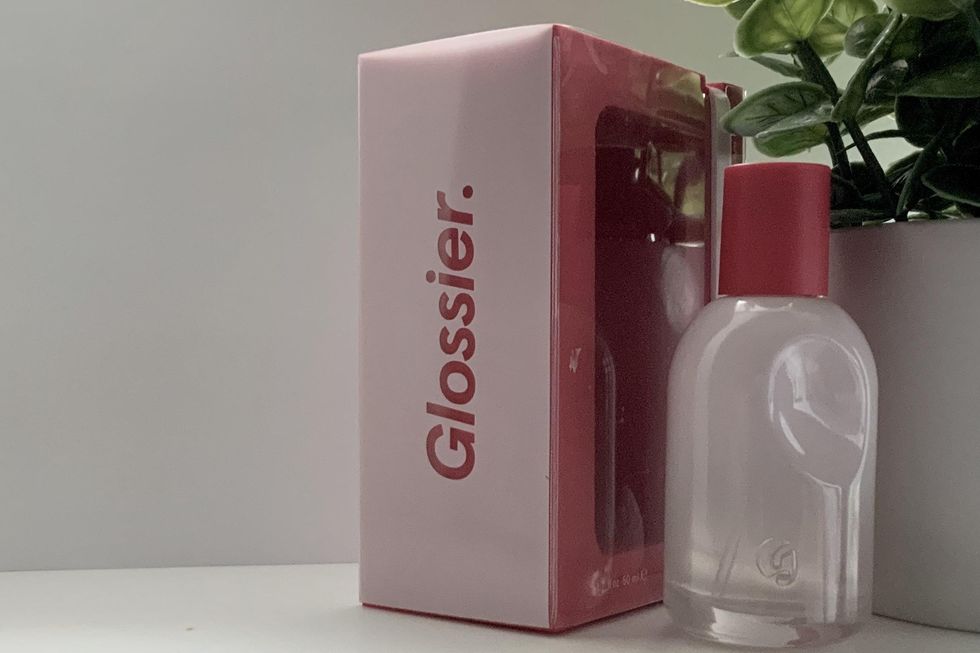 Nelly Perez
After receiving a sample of Glossier You, I knew this was a product I had to get my hands on.First, smelling the pink pepper—the bright, sparkling, spicy top note-- made a good first impression. Then you get into the woodsy, slightly sweetheart of the scent that comes from ambrette seeds and warm, ambery ambrox. It's balanced with iris, a white floral, for a creamy freshness. The smell is not that overbearing and is definitely unique as I have no other perfume to compare it with. When I run out, I will be ready to order my next bottle as this is now my signature scent. It lasts all day and is worth the price of $60.00.
Buy Glossier You here.