What was usually buried at the bottom of my purse has now become a pocket essential — and I know I'm not alone in that.
It used to be something I'd use if I happened to be at a restaurant that ran out of soap in their bathroom, but now it's almost more essential to have on-hand at all times than my cell phone.
Like many of my friends and family, the more I started using hand sanitizer, the more I realized how dry and chapped the low-quality ones I was using were making my hands. A lot of mass-market big brands were selling out of theirs and in the interest of supporting small and POC-owned businesses, I started looking for more options to give my money to.
My fellow beauty junkies also know that most skin and beauty care brands seamlessly began selling sanitizer — most of them had ingredients on-hand already, so it was easy for them to start doing so.
Over the past several months, I've tried and tested nearly every hand sanitizer on the market, coming up with a list of some of my favorites — these don't just smell good and keep my hands baby soft, but a lot of them are small businesses or doing good for the communities they come from by giving financial resources to causes fighting COVID-19.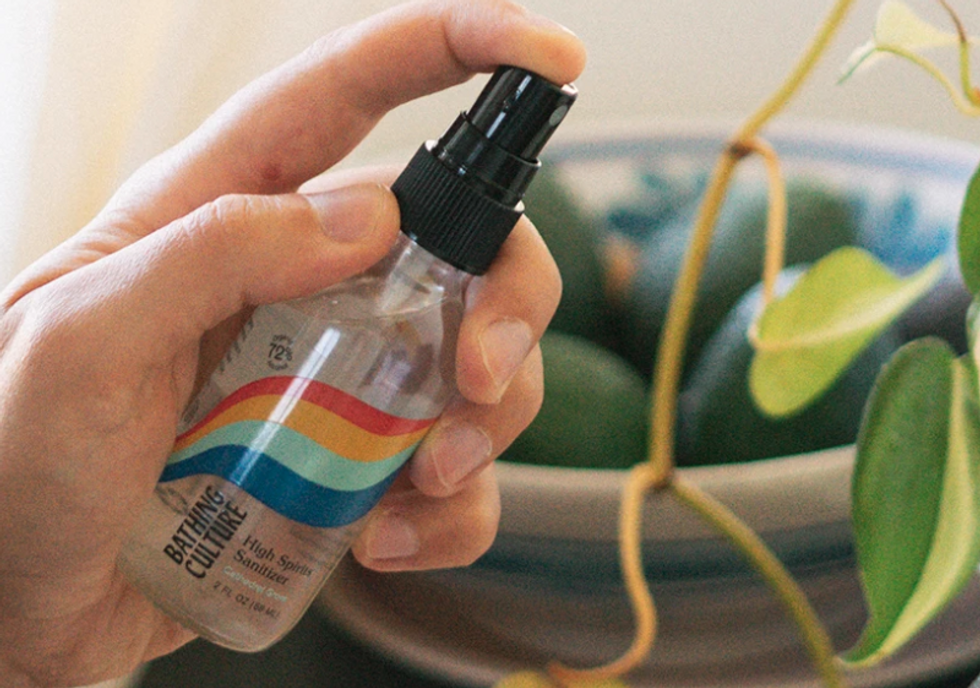 This tops the list for the fact that the California hand-blended and bottled formula utilizes the highest quality, safest ingredients.
While a lot of hand sanitizers are made from petroleum-based isopropyl alcohol and synthetic additives, this one is 72% USA-grown, organic, non-GMO corn alcohol — and yes, that means it means the highest standards for safety and efficacy.
Besides coming in a convenient spray bottle, the heavenly scent is of earthy cedar, vetiver, and ho wood derived from organic essential oils.
If that isn't enough, $1 from each sale is donated to DigDeep which provides running water and sanitation services to Americans without it.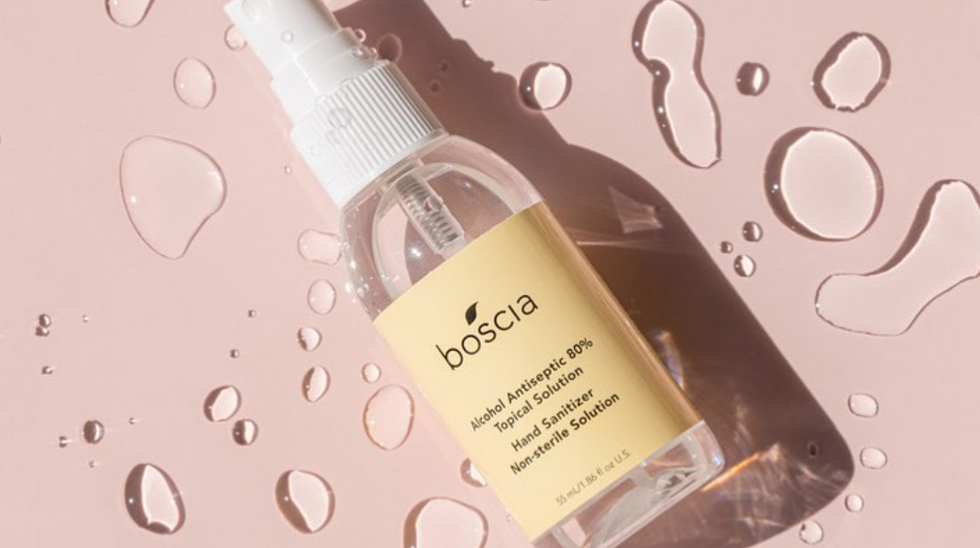 This FDA-approved antiseptic from a Sephora-loved, POC-owned skincare brand comes in a convenient, small spray bottle. The unscented formula makes this perfect for anyone who might have a sensitive nose, and it happens to be one of my favorites when my skin is feeling sensitive because it doesn't leave any greasy residue.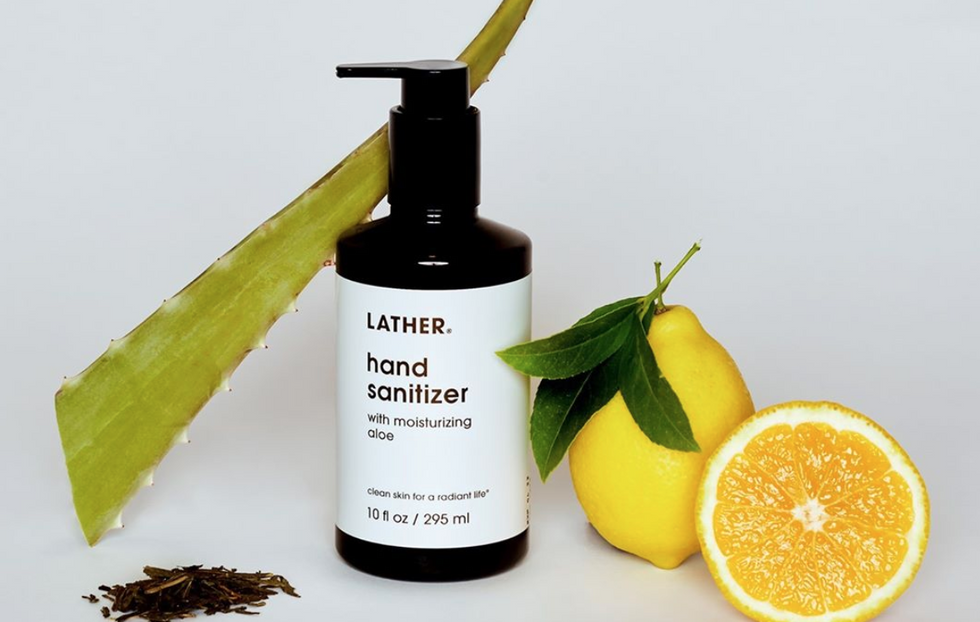 Though this does come in a convenient 2 oz. bottle for on-the-go sanitization, this is so hydrating that I keep it in my bedroom where I use it often. It's the kind of indulgent sanitizer I imagine I'd see in a five-star hotel or luxurious resort.
I get a lot of PR packages sent to me several times a day, and I like to sanitize after touching and open each package — this has been my go-to for the past couple of months for conveniently sanitizing my hands several times a day without having to worry they'll dry out my hands.
The lemony scent also makes it feel like an uplifting pick-me-up.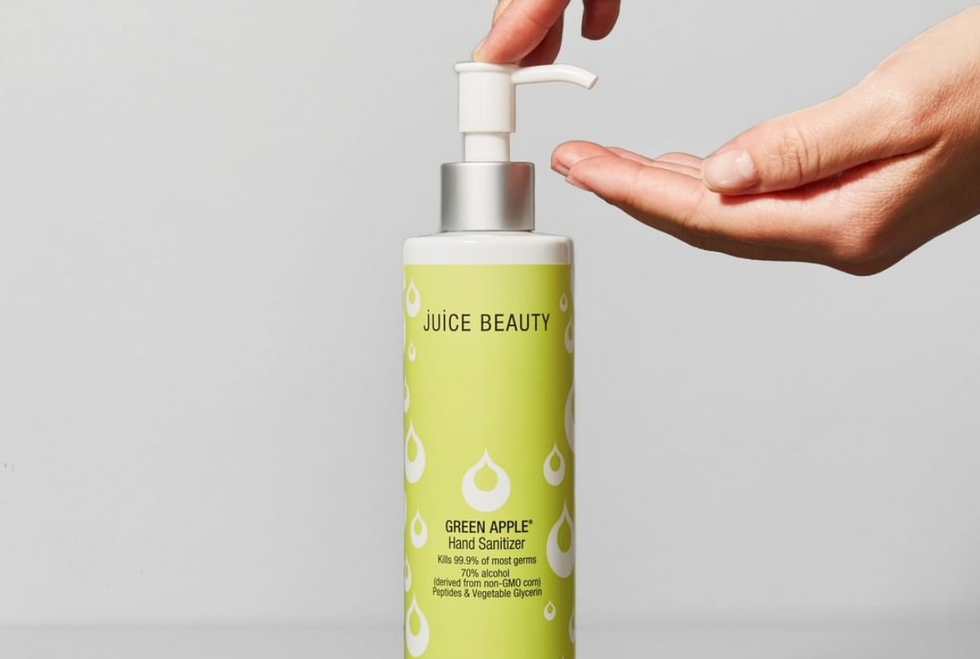 Similarly to the aforementioned LATHER hand sanitizer, I keep this one right by the entryway to my apartment to use the moment I step in my door. It actually smells like light and refreshing green apples in a light and refreshing citrus scent which I love, and it also happens to be the most hydrating hand sanitizer on this list.
The only con I would say about this is that it leaves my hands a little sticky sometimes. But, I'd rather feel sticky than dry or chapped.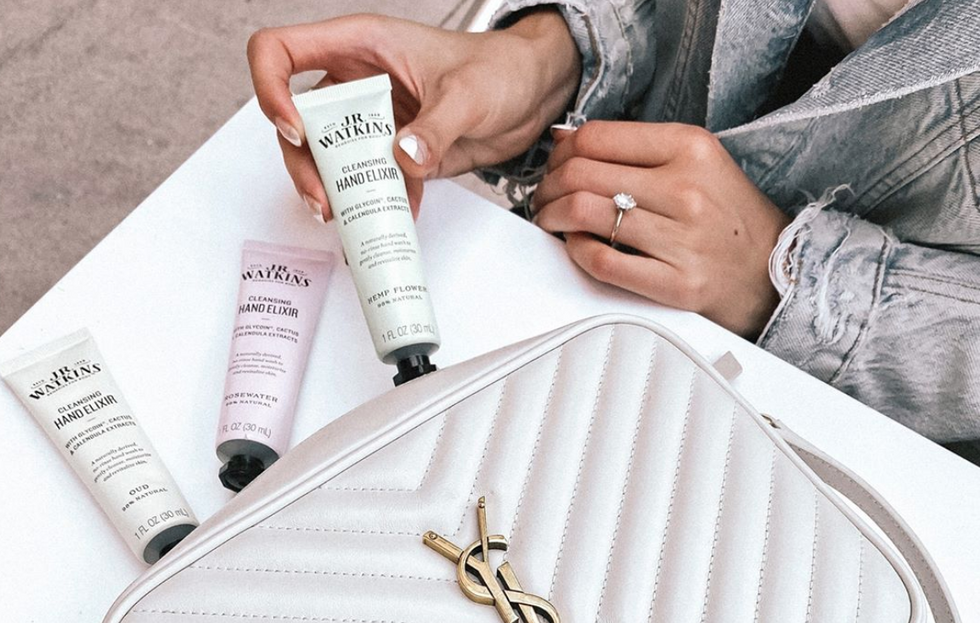 These elixirs have the indulgent feel of a light gel or moisturizer, and have a light, refreshing scent that's well-suited for any sensitive to strong smells.
Available in rose, oud, and hemp scents, each has nourishing cactus and calendula in them. Despite that, the cap lid isn't always the most convenient on the go, and while the CDC recommends using a sanitizer with 70% alcohol, this one only has about 40%.
It's good in a pinch when I'm in a low-risk situation, but for more dire scenarios, this isn't one to bank on.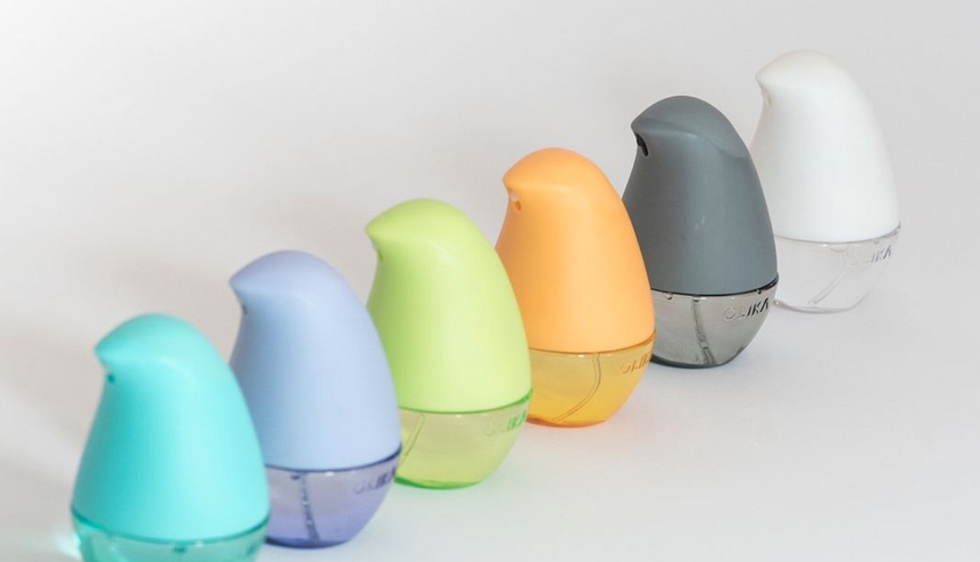 I've actually been using this hydrating hand sanitizer for over a year, since before coronavirus was a part of our vocabulary.
The Harvard grad-founded brand features bird-shaped bottles with some of the most convenient spray bottles I've ever used. The lack of a lid makes this easier than anything to use on-the-go, but the awkward shape makes this difficult to fit nicely in a small purse, my pocket, or a small compartment in a bag.
That said, I keep this on my desk where it sits nicely next to my laptop. I appreciate the cute packaging and how quick and easy it is to use.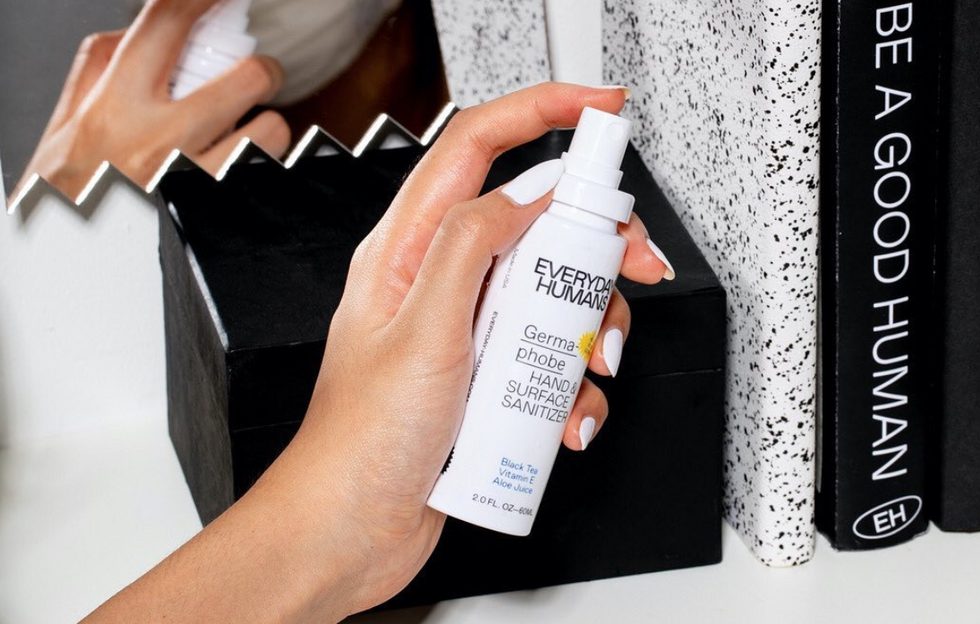 This has been my go-to for when I am in situations that have involved me wearing a face mask for a long time or just generally being out for a prolonged period of time. I use it on my hands, to spray my mask every once in a while, and to disinfect any potentially suspicious surfaces I come across while I'm out.
This is hydrating, clean, budget-friendly, and easy to use. The only reason this is a bit lower on the list is for its slight Clorox-like scent, reminiscent of an elementary school bathroom.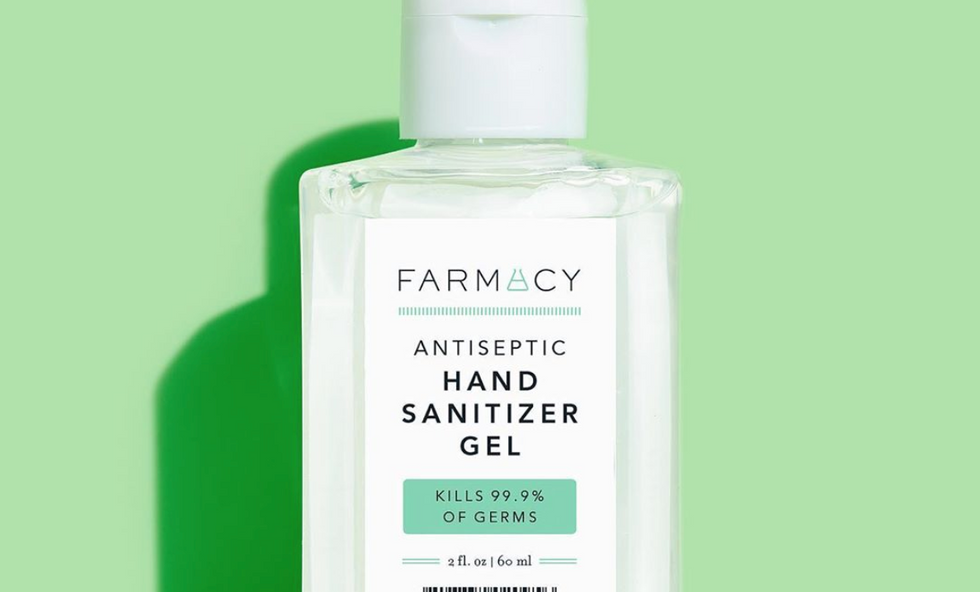 Though at first, this looks like a standard mass-market gel, the formulation has nourishing aloe and grapefruit in it. I'll be honest, I don't feel it's particularly hydrating, but it also it isn't drying in any way. For a Farmacy product, it's super well priced and I like the way this feels.
It is a true upgrade on most other hand sanitizers out there though it does have a strong alcohol scent. The smell doesn't personally bother me, but a lot of Sephora reviewers did complain about it despite it being labeled as fragrance-free.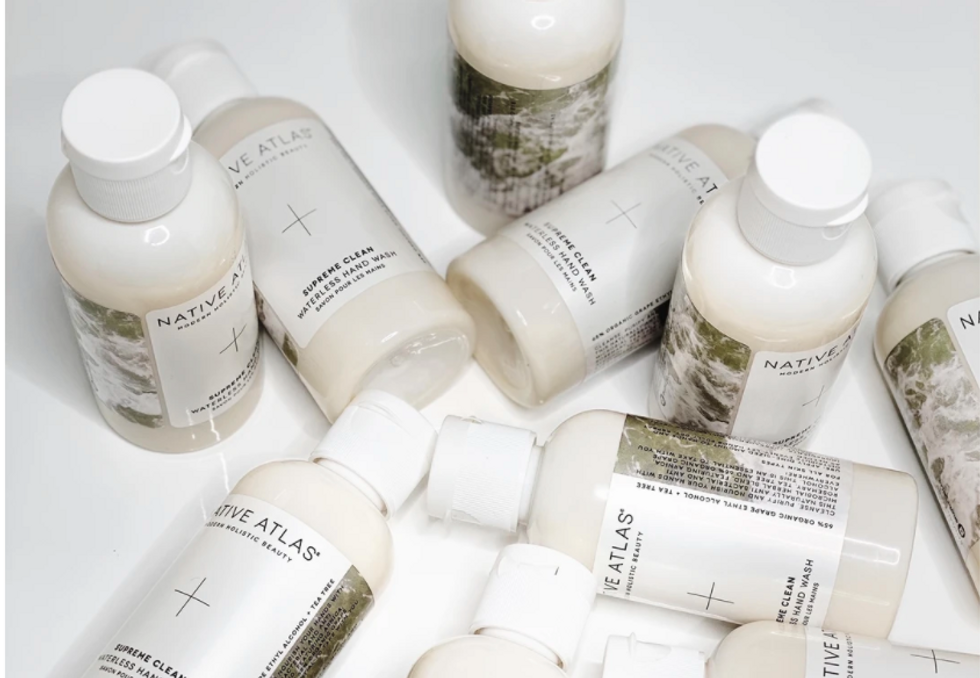 One of the absolute best hand sanitizers on this list for being small business-owned, nourishing, clean, and hydrating, the only reason it didn't top the list is for being a bit pricey.
That said, you're paying for extremely high-quality ingredients that'll leave your hands feeling softer than ever and smelling like an Italian roses and rosemary garden.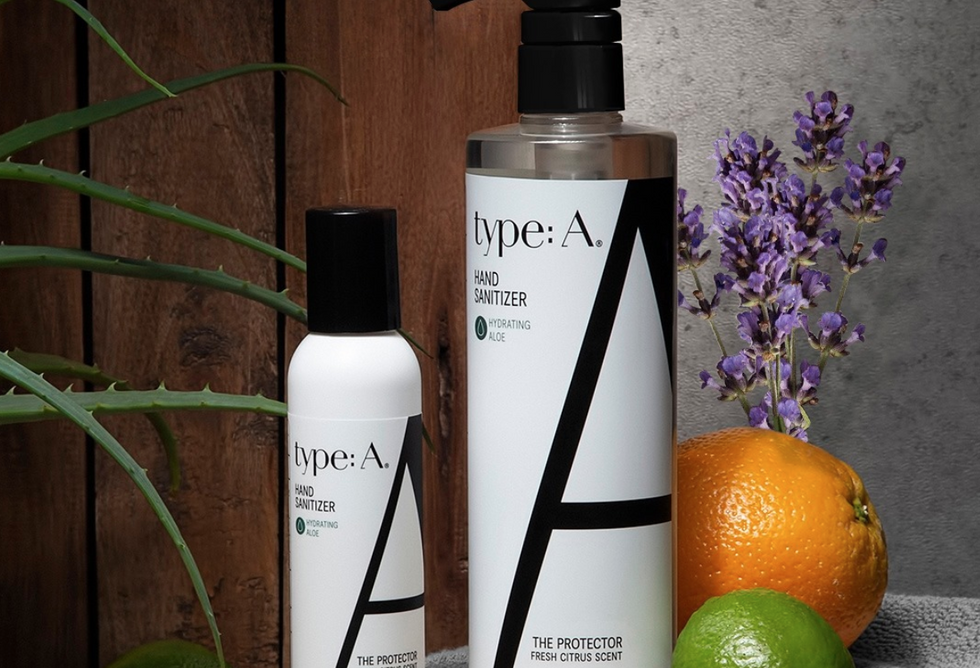 Beloved by beauty editors and clean beauty lovers everywhere, environmentally-conscious type:a is renowned for their aluminum-free deodorant, which I also happen to love.
Reviewers were thrilled the brand launched their hand sanitizer in two earthy scents, one saying "the best part is that after I apply it, my hands actually feel soft, like they've been moisturized."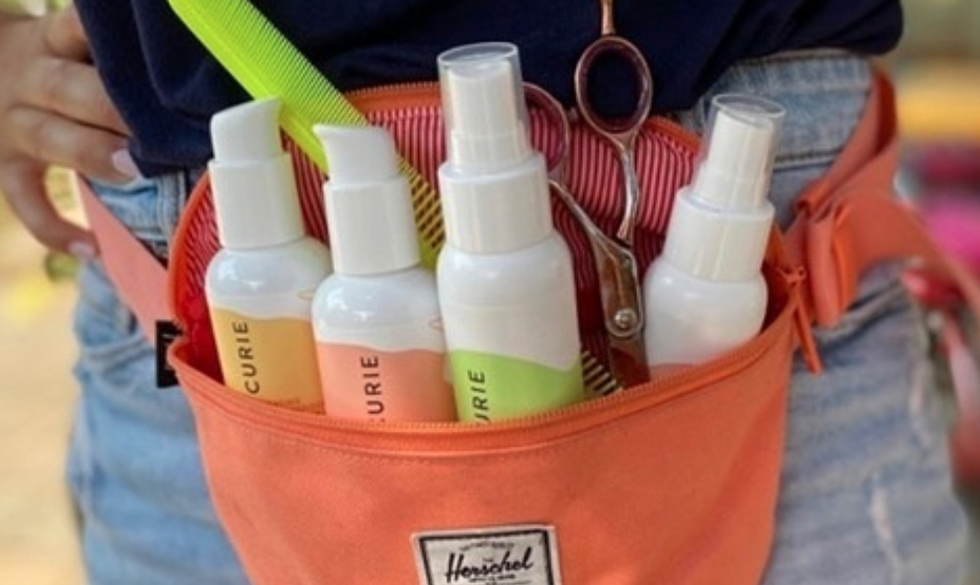 Curie's hand sanitizer is for the cool hipster in your life. The hyaluronic acid and prickly pear in this are super hydrating, and the natural citrusy scents sparked dozens of positive, five-star reviews.
I had issues with a broken pump on the one I tried, so I use it a bit more sparingly than others I have on-hand, but it's definitely one I'd recommend for the quality you get for its price.
Augustinus Bader's Hand Sanitizer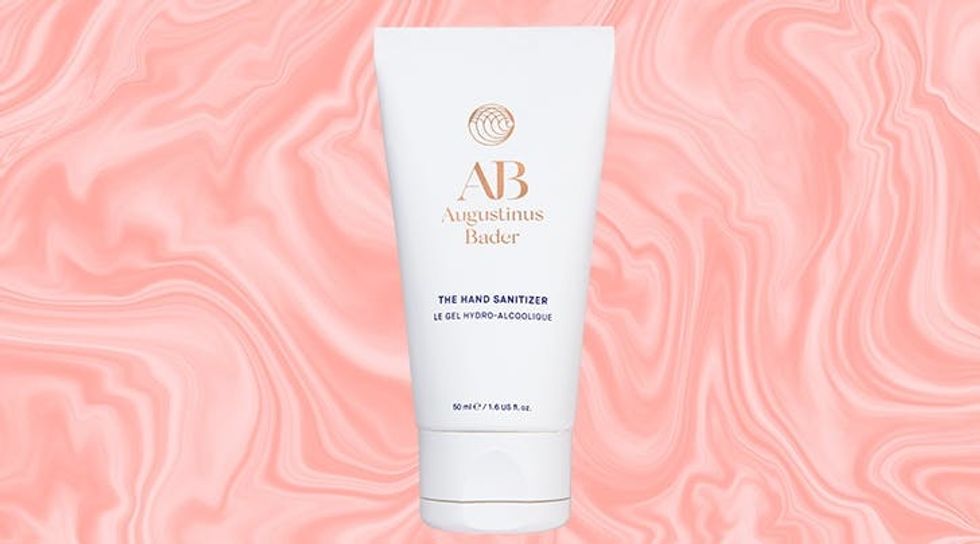 Augustinus Bader
Admittedly and unfortunately, this hand sanitizer is no longer available. But, I'd be remiss not to mention their campaign through which they created 60,000 units of it to donate to those in needed. What started as the luxury skincare brand donating 20,000 units to healthcare workers gained momentum as an initiative to gift the sanitizer to the public.
Customers were able to redeem two 50ml tubes of the sanitizer for free so long as they paid shipping.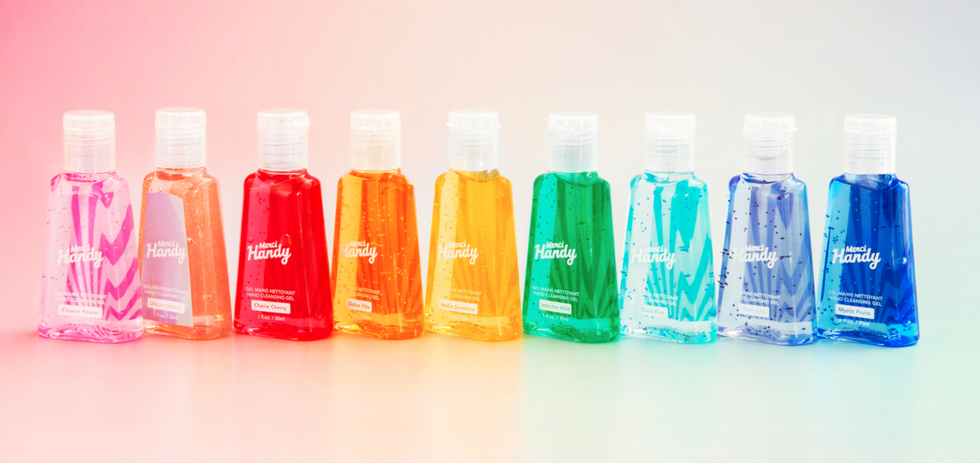 Merci Handy
Merci Handy's vegan, cruelty-free hand sanitizers kill 99.9% of germs and the cool jewel and neon tones they come in are a total vibe. Each of the 10 scents (with fun names like "Unicorn Edition" and "Flower Power") are made with nourishing ingredients like aloe vera and Vitamin E.
Odyssey may earn a portion of purchases made via links on this page.