It is officially springtime and the time of year that I set aside to update all of my "in case of emergency" protocols. I was never too worried about my "affairs" being in order until I became a single mother. Now it is comforting to know that all my wishes and paper work is in one place.
Springtime is great to set aside and update your information. It is also the time of year when homeowner insurance policies renew and it is the start of prime travel time.
A couple of summers ago my children and I spent a month on the road driving across country. I was the only adult so I wanted to make sure that in the absolute worst case scenario someone in authority would have all the information that would be needed to help my family.
Emergency prep for anyone starts with your cell phone. First responders are trained to look for an ICE Contact on a person's cell phone. ICE stands for "In Case Of Emergency" You can put anything you deem important in this contact. I put my next of kin and a note to see the thumb drive in my purse.
On an iPhone, there is also a slot to include an URL in the contact. That URL could be a google drive or a dropbox shared folder with copies of important information in it. The picture below is an example the numbers are not real.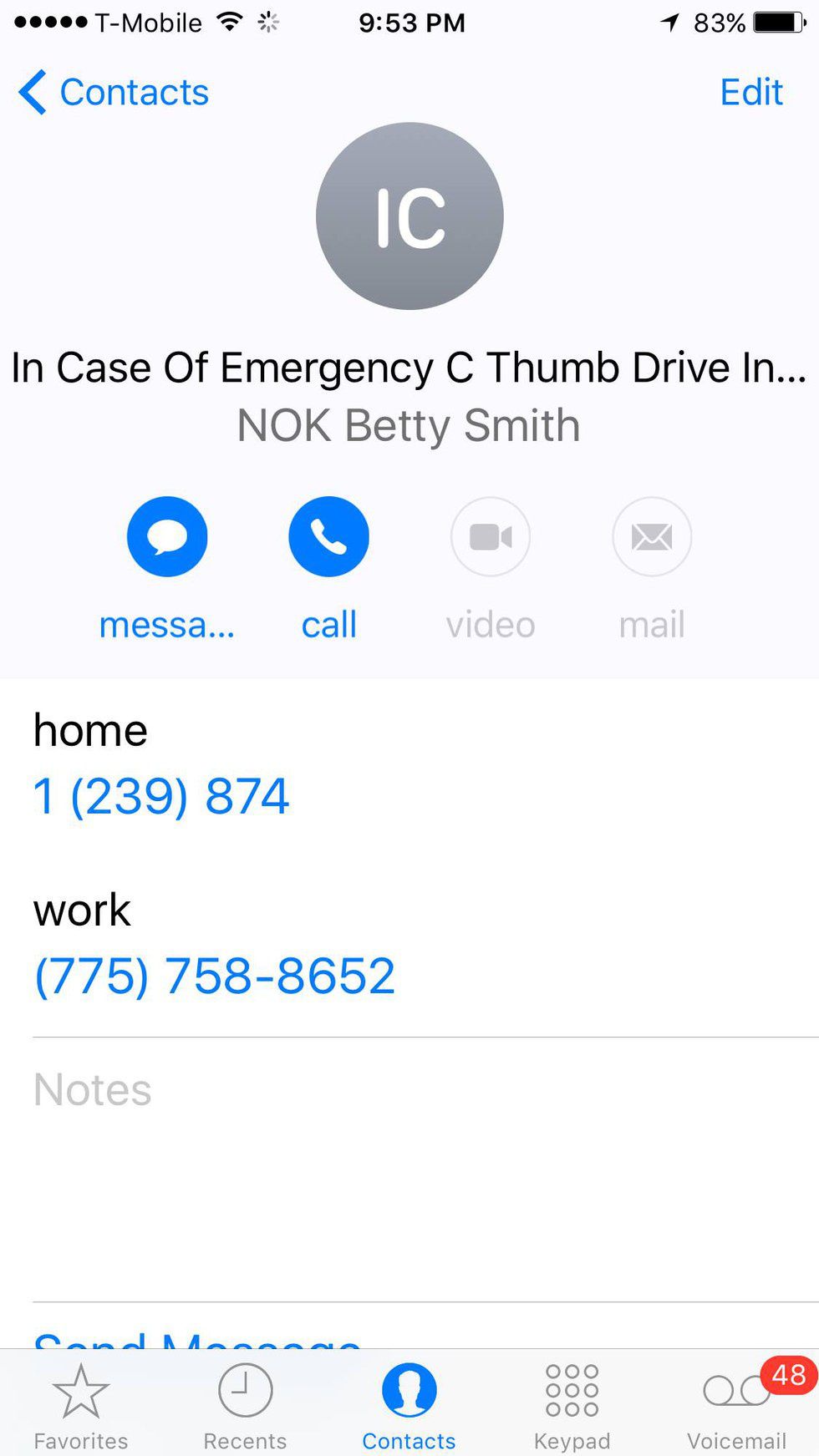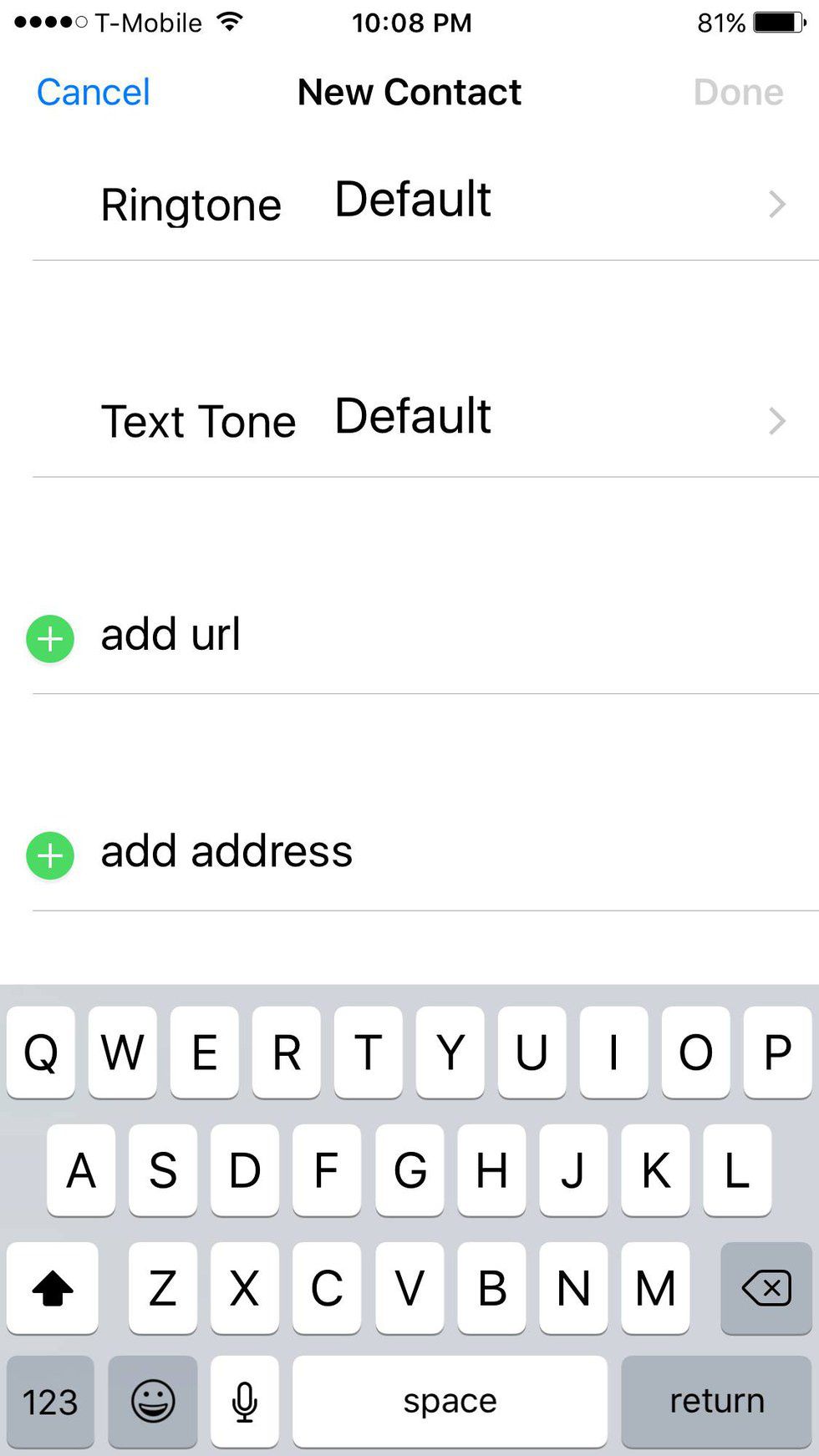 A basic dropbox account is free of charge and you can add scanned copies of car insurance and any number of cards. If you are traveling and someone steals your wallet having copies of your ID online will make things a lot less stressful.
Having my car insurance and registration on dropbox saved me from a ticket once. I was pulled over for speeding (I know, I learned my lesson) and I was so nervous I could not find the registration or insurance in the mess of a glove box, but I happened to remember I had copies on dropbox. Thankfully the officer let me look it up on my iPhone. I was able to lessen the severity of my ticket thanks to the copies on dropbox.
My go-to travel accessory is a thumb drive that is in a tube of rubber.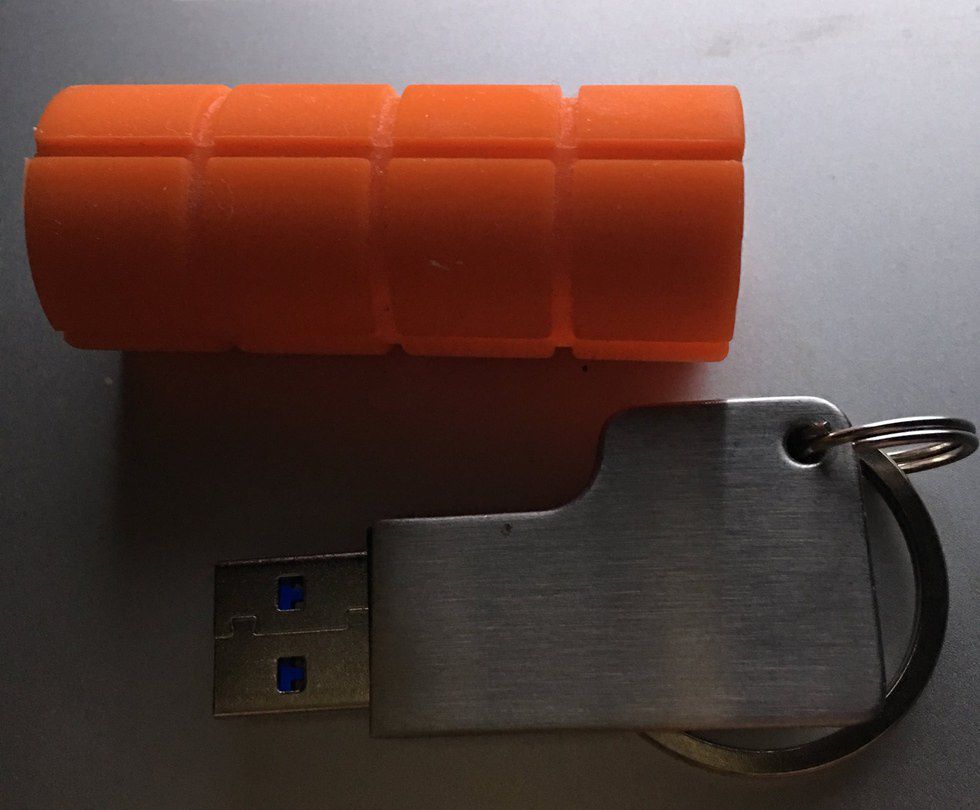 It is water resistant and can withstand some pretty rough treatment. I keep the drive in my purse. My kids all know what it is and what is on the drive. If I am ever not able to communicate, what's on that drive has any information anyone would need to treat me or my family.
The thumb drive idea came about by necessity. I had lost a spouse due to cancer and it was unreal how many times someone needed proof that I was the next of kin or they needed to see his death certificate. I started carrying scanned copies on the thumb drive in my purse so I would always be prepared.
When my girls and I took off to California, we were on the road for nearly a month. I added car and health insurance cards as well as birth certificates and scans of social security cards. I even had basic medical records for my daughter and I, including doctors phone numbers and copies of medicine bottle labels; we both have chronic medical conditions that require special treatment and medication. We were prepared for any emergency. Thankfully the trip was filled with only happy memories with no need to access the drive but knowing it was there if I needed took some stress off.
No one likes to think of worst case scenarios, but these preparations aren't just for when you are traveling. This week a town over from where I lived had a huge wildfire, several hundred people were forced to evacuate. God forbid anyone else is ever in that situation, but if you are, being prepared with a dropbox account or a thumb drive is the only thing you will have to worry about to get your family out of harm's way.