The first time I played a brass instrument was in 3rd grade, and that was the start of my musical career. I switched to my main instrument French horn in sixth grade, and from there began to grow with my instrument. My schools marching band had always had such original shows, and I remember the first show I saw was based off an NBC show "Smash". It was a show all about Marilyn Monroe, and following her around behind the scenes of making a musical. The marching band show had a singer dressed as Monroe, cool visuals, and the music blasted me away. I didn't sign up for my eighth-grade year, which I immediately regretted, but that following year I was quick to sign up. Learning to play the mellophone, how to play and march, breath properly, have a good horn angle, and so many more little obstacles to become a better member of the band.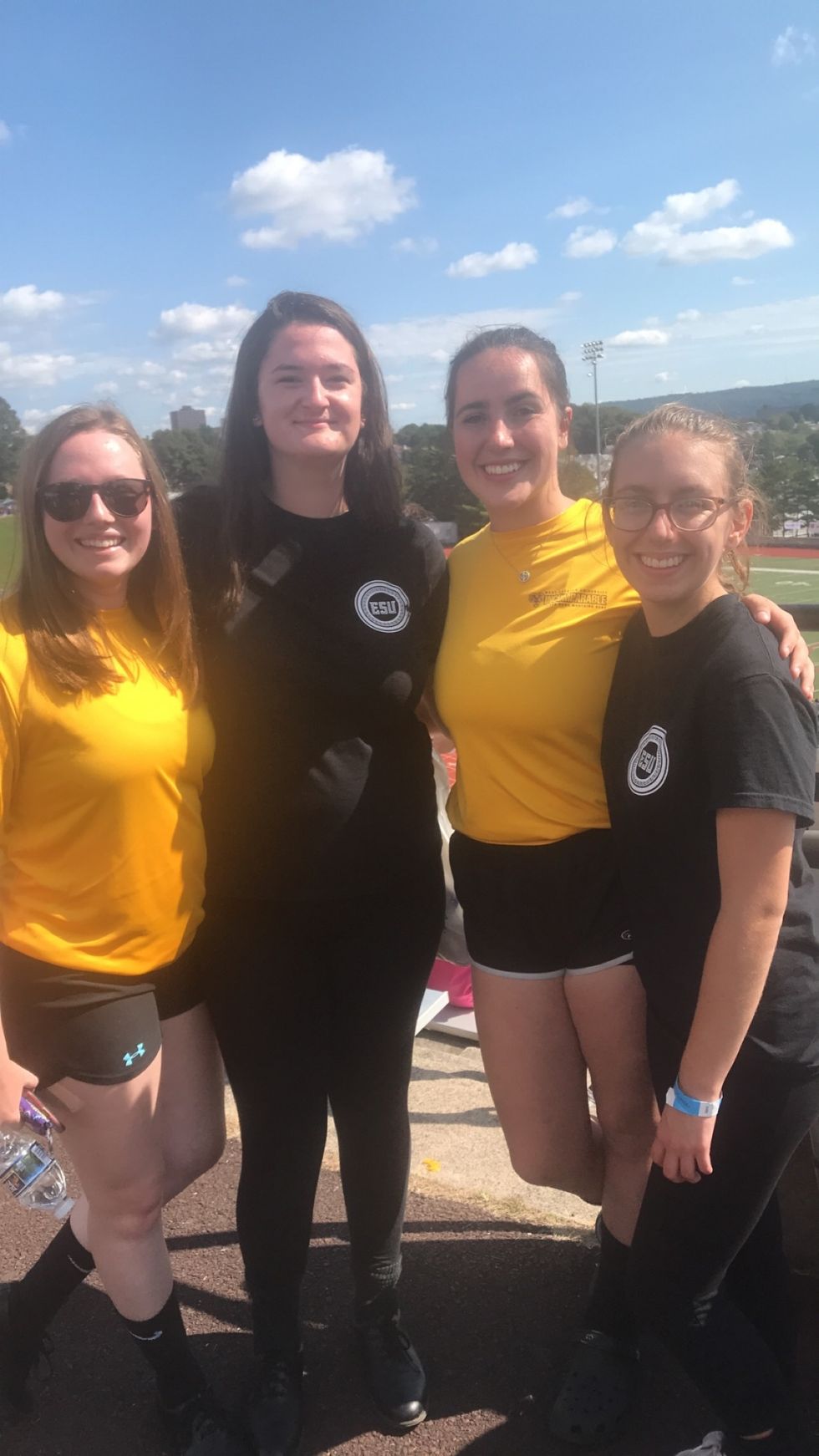 My friends from high school and I at the Collegiate Marching Band Festival.Kayla Christman
Over the course of the years, I made deep-rooted friendships in my band. I mean, I met my boyfriend my freshman year of band! But one doesn't realize how much these people mean to you until you're in a different setting. I went through 4 years of band with some of these people, and I became accustomed to them. These people legitimately became a family to me, and as I became older in the band, more people began to look up to you. I became a section leader my junior and senior year and was able to help teach younger people within my section. Being able to have that position made me have a deeper love for band. After my senior year had ended, I knew I didn't want it to be my last.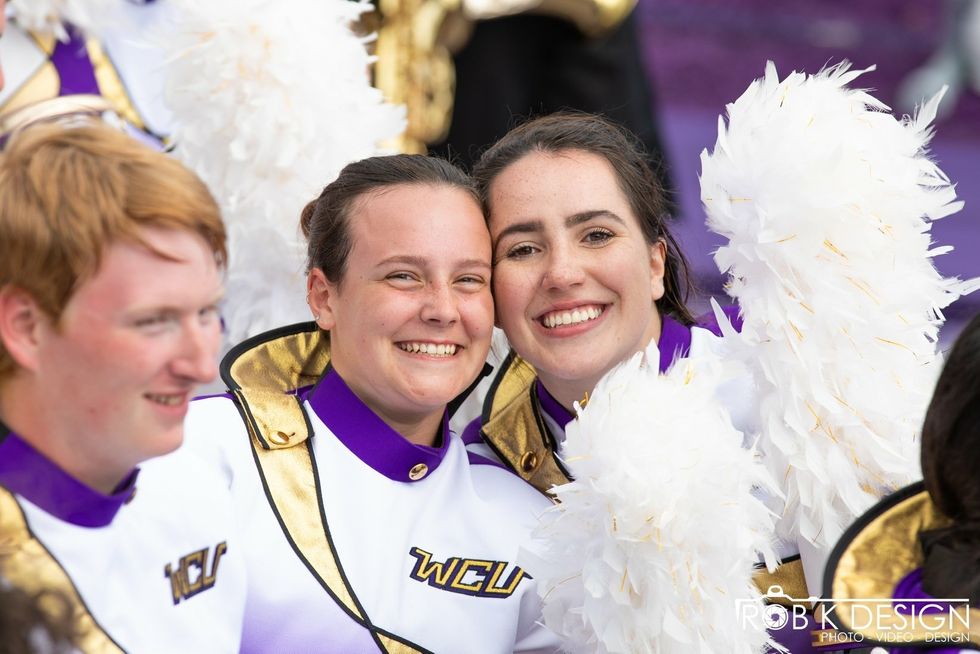 My new friend Kayla and I after a performance.Robert Keller
I am a Biology major, but when choosing a school I still wanted a good music program. I have always been surrounded by an influential music environment, and I didn't want to sacrifice that. West Chester University Golden Ram Incomparable Marching Band is one of the best in the nations, and the science program here is very good as well. When I first signed up for the band it was nerve-wracking. Going to a new school was scary enough, but moving in a week early, knowing only a few people added on top of it all.
There were major differences at first glance, but the biggest one was the fast pace environment of it all. While my high school band director believed in "baptism by fire", we still had to move slower at first to accommodate for the first year students. The week-long band camp packed about 60 hours of learning in 6 days. They went over technique, breathing, and at the end of camp putting the show on the field. On first glance looking over the music it wasn't complex, but when we added the moving it added a whole new element. The fast passed tempos, a multitude of visuals, and straight-legged technique were all new aspects of band to me that had to be quickly grasped.
As the weeks have gone on many of these once challenging parts have become easier. Things I thought were impossible to play during and move, now come with a sense of ease. Along with the ease of marching, the once familiar sense of comfort has been reinstated again. When I go to practice I'm excited to see all my new friends, and to see how they're days have gone. The band season is slowly, but surely, ending and it is a bittersweet moment. I have made so many great friends that I know will be a crucial part of my life, and I'm happy we were able to put this production together.
In less than a week the band will be traveling to Indianapolis, Indiana, to perform at Lucas Oil Stadium, at Bands of America Grand Nationals. There we will perform as an exhibition show, for some of the best high school marching bands in the nation. This is something the band has been preparing for since the season began. Performing under the dome will be a moment I know I'll never forget. That moment in Indiana, along with the screaming of the high schoolers from shows we've performed, have amped me to be better with each show. While I do have much I can improve upon myself, all of these moments have helped guide me on my road to being incomparable.