I follow this art account on Instagram that showcases various art accounts. The day I happened to be scrolling around Instagram, one of their posts was from a taxidermy account. Being a vegetarian, the aspect of killing animals and removing their fur just to make a fake version of the animal sounded outright horrid to me, so naturally I had to check out their page. I looked around on the page a bit and, of course, went to the comment section and oh boy was there some drama. You had a mix of triggered vegans and animal rights activists, die-hard hunters and, as usual, trolls. One thing I didn't see however was the why. What was even the purpose of taxidermy and why the heck where these people even doing it? So I did what no one else seemed to do: I left a comment asking them.
I asked them!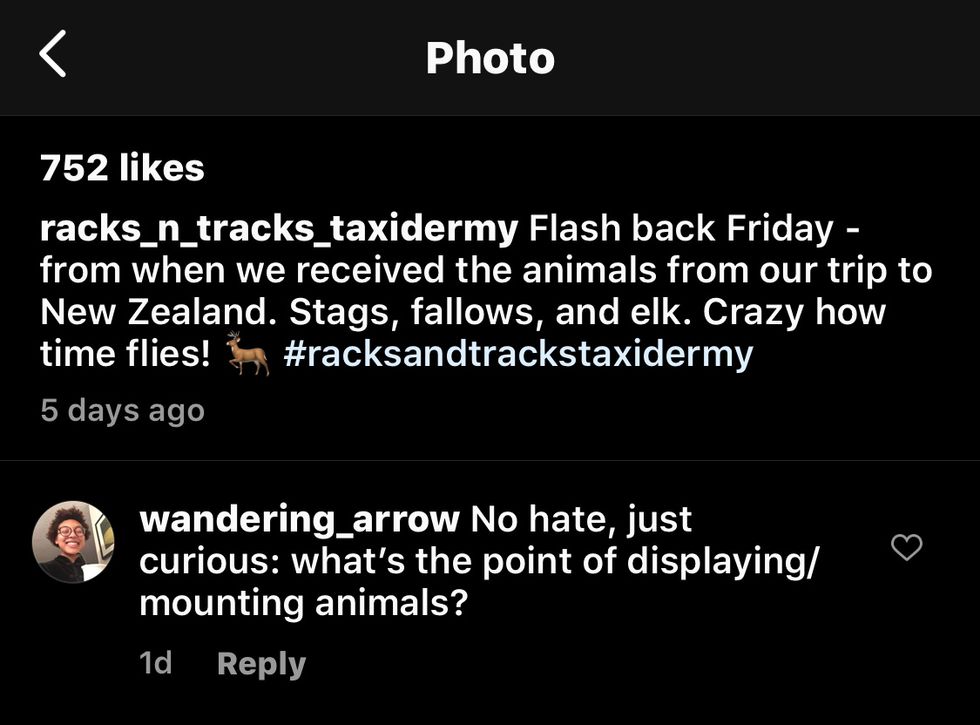 Instagram comment screenshot
Maya Vadell
The thing is though, I asked with a desire to understand. Being the hardcore vegetarian I am who is taking strides towards being vegan, I could have literally filled this question with so much hate and bitterness. But you see, that's not really a question at that point. In my opinion, when people ask questions like that, they are not going to listen to the answer. Only when we seek to understand can we truly understand. So I put my emotions aside and shot my shot.
And they replied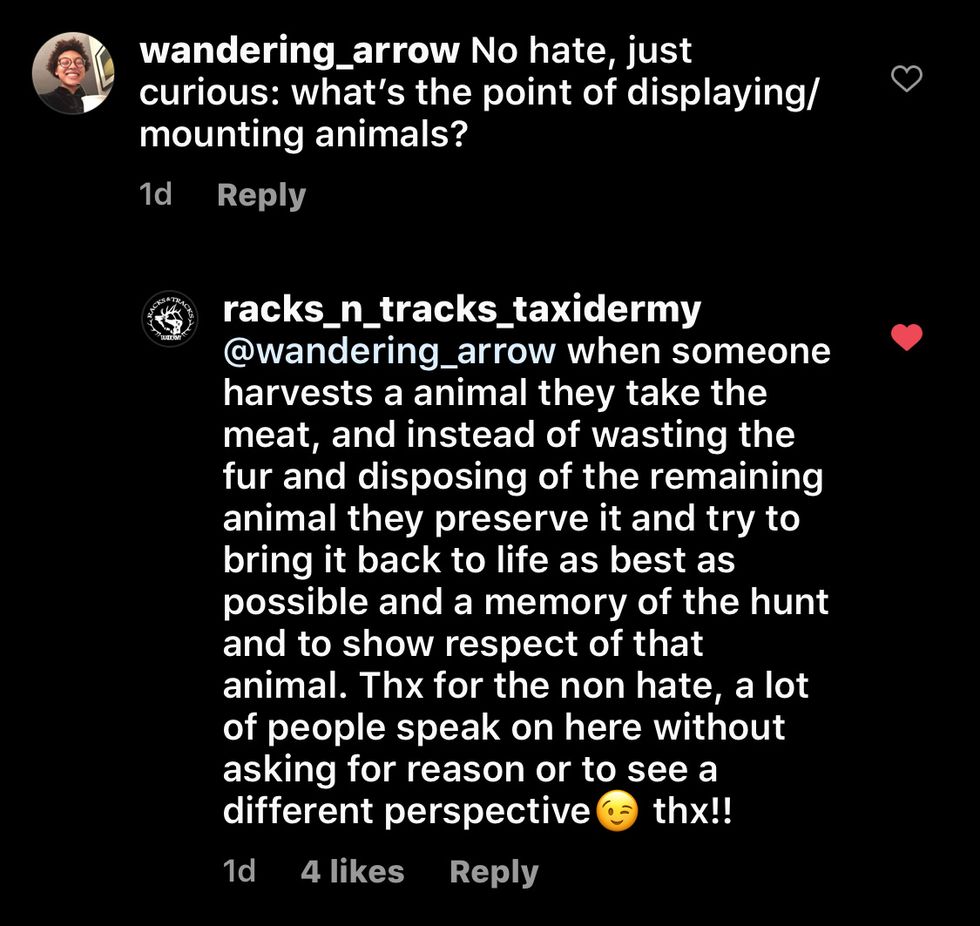 Instagram comment screenshot
Maya Vadell
Shout out to racks_n_tracks_taxidermy for kindly answering my question. I went from quietly hating on them to being BLOWN AWAY by what it is they do. Even though hunting doesn't exactly jive with my beliefs, I 100% respect the idea of hunting for food and then bringing the animal "back to life," as a form of respect and appreciation for the animal. Compared to the horribly processed meat most people buy in the store today without a second thought to animal welfare, this is a breath of fresh air.
The take-away here, if you want to understand someone, be open to their perspective and ask to understand not to prove them wrong. I'm willing to bet that, more often than not, you'll be surprised by what you learn.