The fashion world has been taken by storm by a new eyeshadow trend that is quite the controversy. In recent beauty years, it has been acceptable to use eyeshadow on the lower lash line minimally to enhance the look and add a smoky feel. However, today some MUA's and designers are pushing the envelope with an edgy look by using eyeshadow under the eyes. Let's take a look and see how this look has been sported, and decide if it is a hit or a miss.
1) Glossy lids and bright shadow under eyes. Glossy lids made their appearance throughout the year, and high fashion has frequently used this method.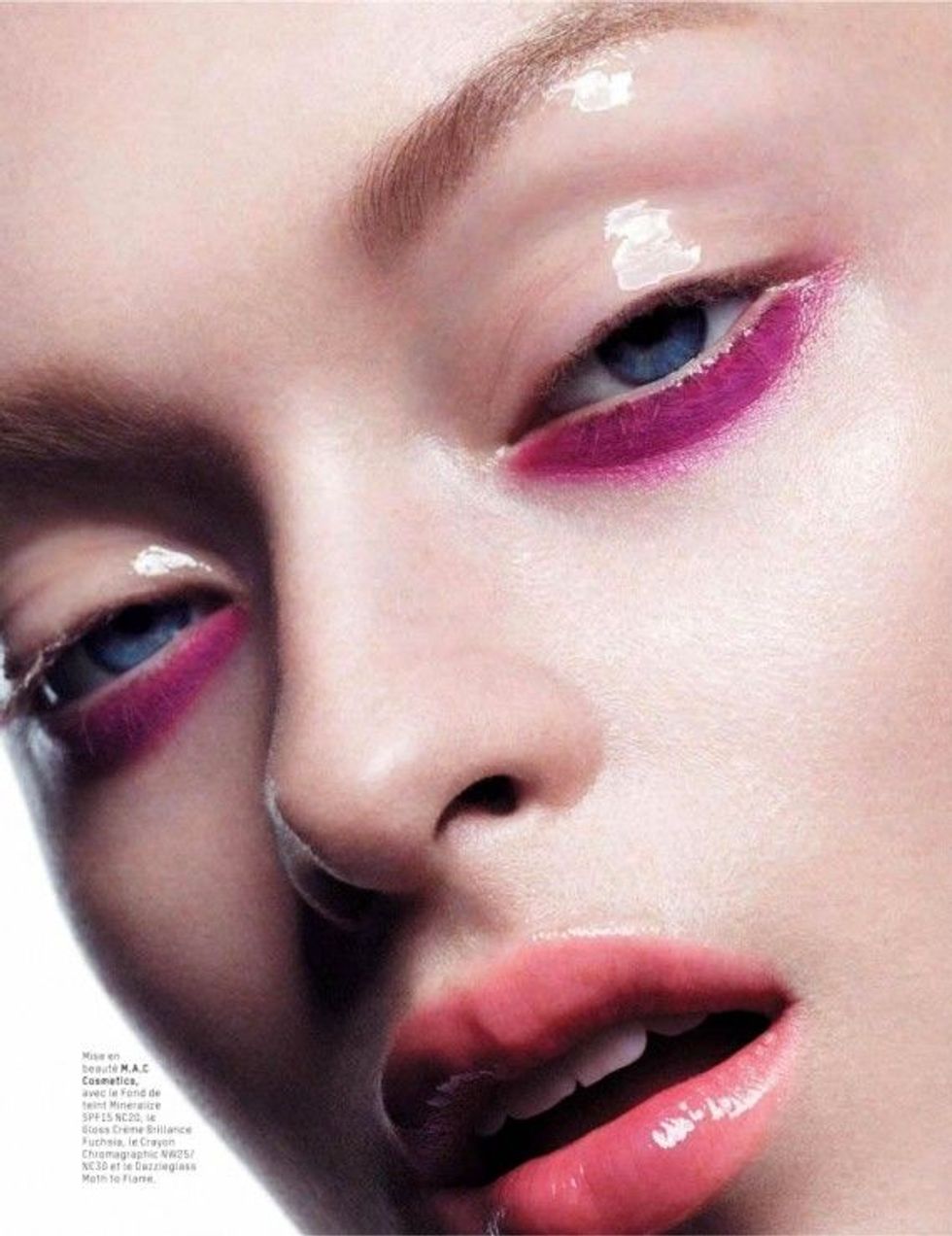 2) Glitter under eyes and glitter tears have made their fair share of appearances, and might be here to stay.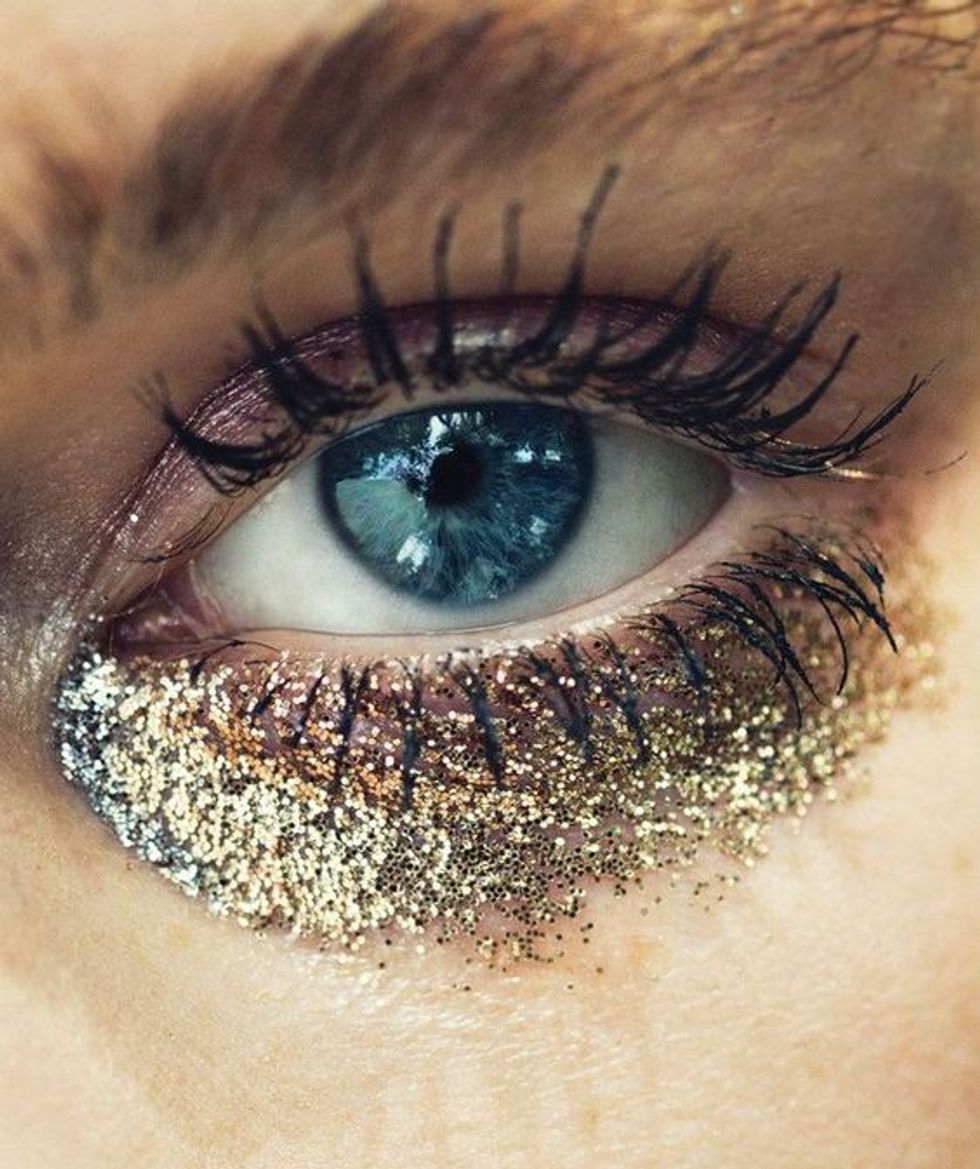 3) Neon under eyes have become popular paired with a minimal look on the rest of the face.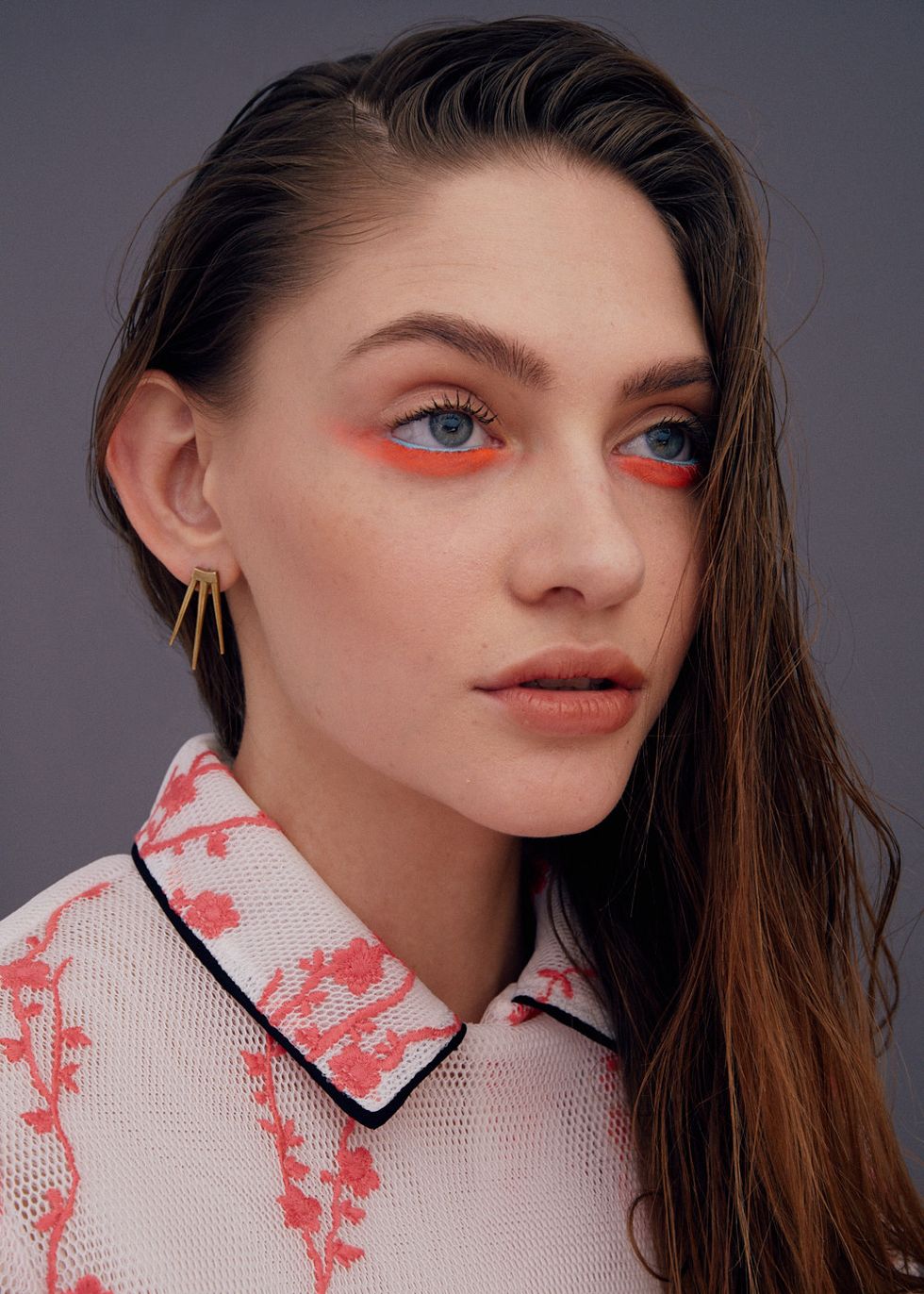 4) This look with eyeshadow as blush sweeping down the side of the face has been gaining popularity. The rest of the look is also kept very simple, using minimal makeup paired with a bold red lip. It's cute in some weird way.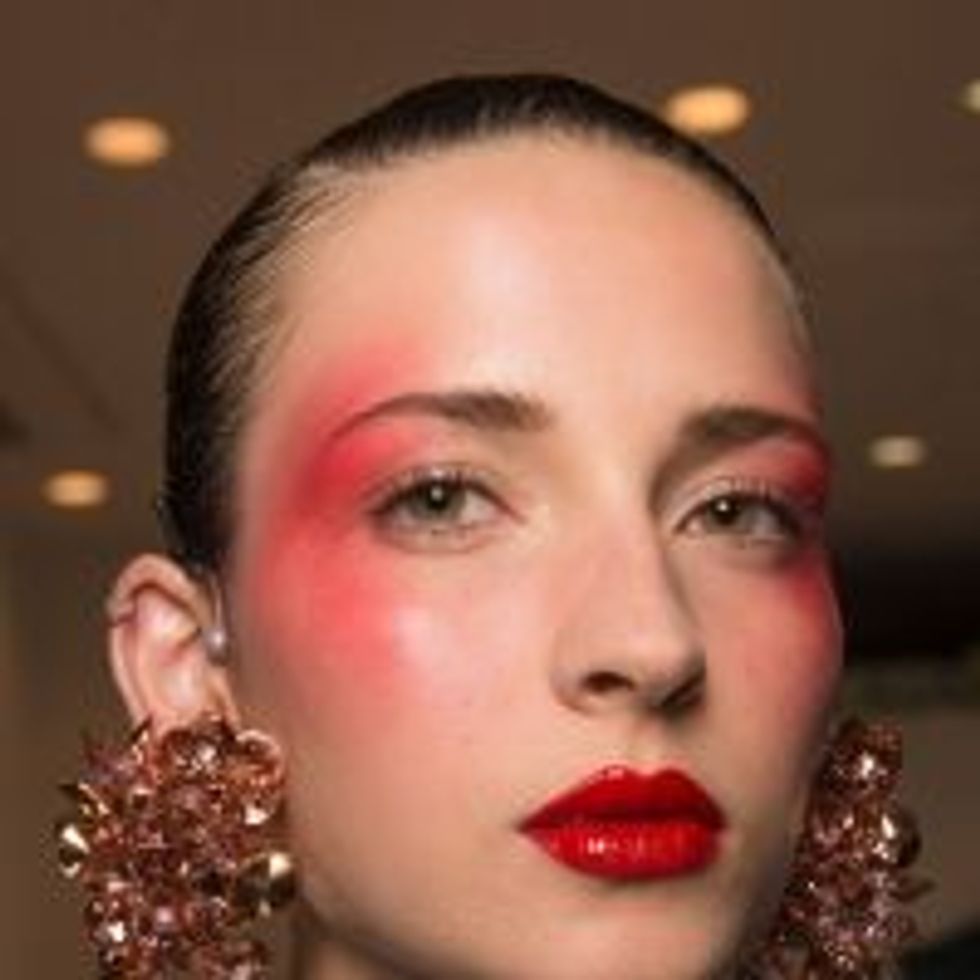 I think that the look is super cute, and is a fresh take on minimalist makeup. However, it is a big change from the typical eyeshadow look. I will definitely be trying these looks out, a hit for me!