When I first saw the cast selfie of Emma Watson, Dan Stevens, Luke Evans, Kevin Kline, and Josh Gad I was skeptical but excited.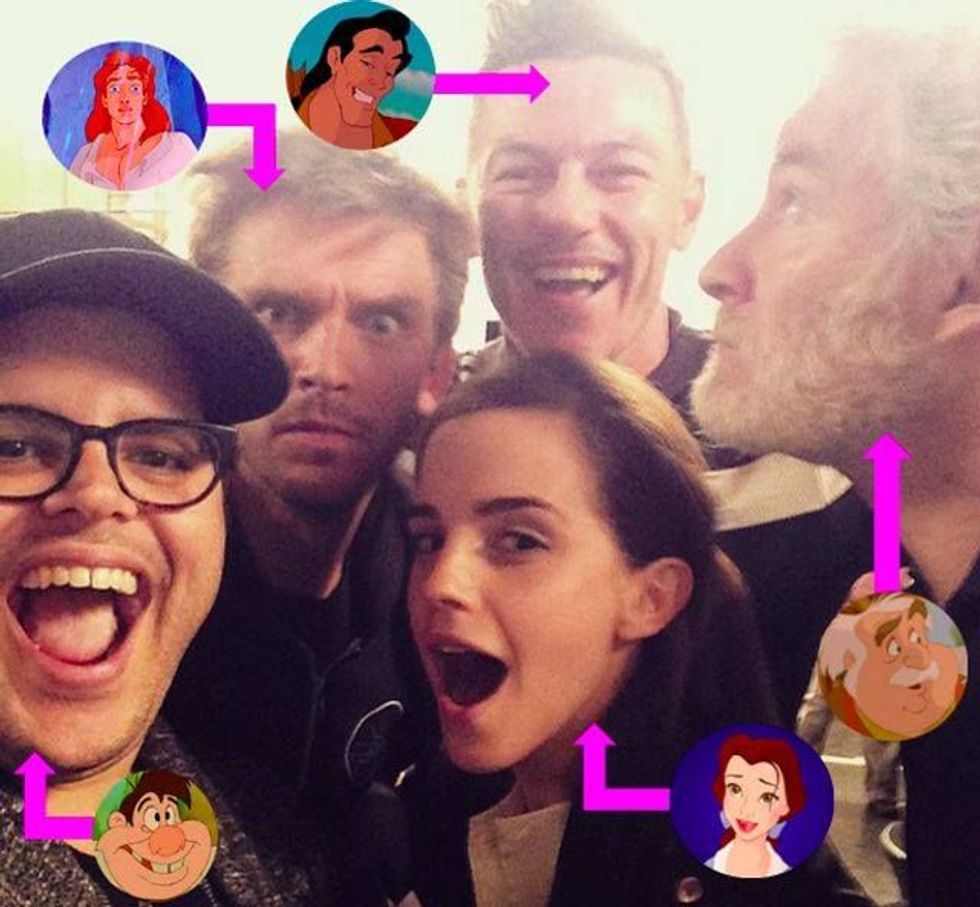 New leaked even more about casting choices over the following months.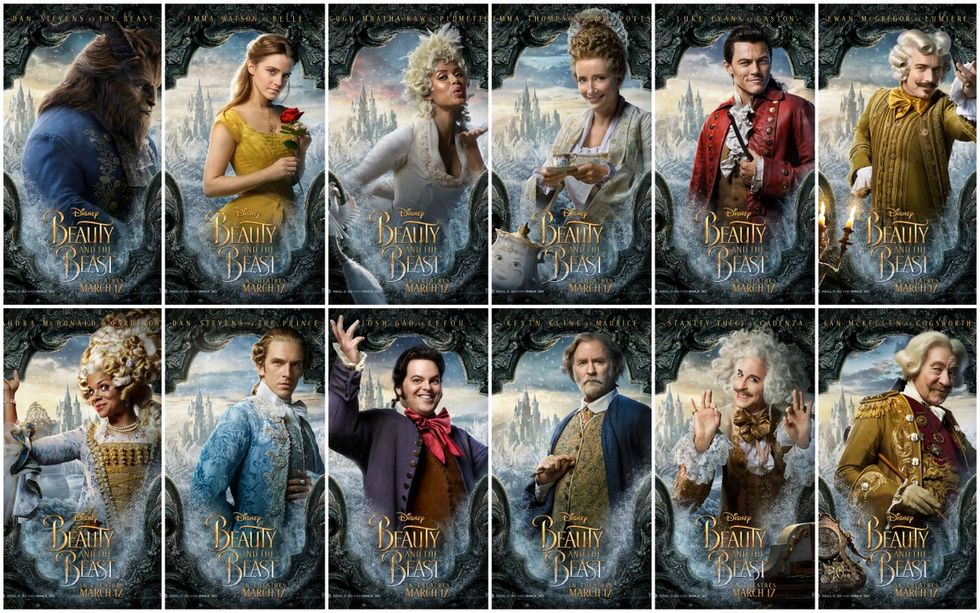 Legends like Emma Thompson, Ewan McGregor (a favorite of mine!), Stanley Tucci, and Ian McKellan joined the cast as Disney's beloved characters. Seeing everyone in costume assuaged my fears for the time being. But I knew better than to get my hopes up too high. While Maleficent and Cinderella had turned out well, I didn't take anything for granted.
Then, on March 17th, Beauty and the Beast finally came out and people were saying it was really good. Two days later I was in the front row of an extremely packed theatre.
All in all, I liked it. A lot. I did have some criticisms (which I will divulge below) but I left the theatre smiling-- wanting to skip --and immediately bought "Evermore." In fact, I'm listening to it right now.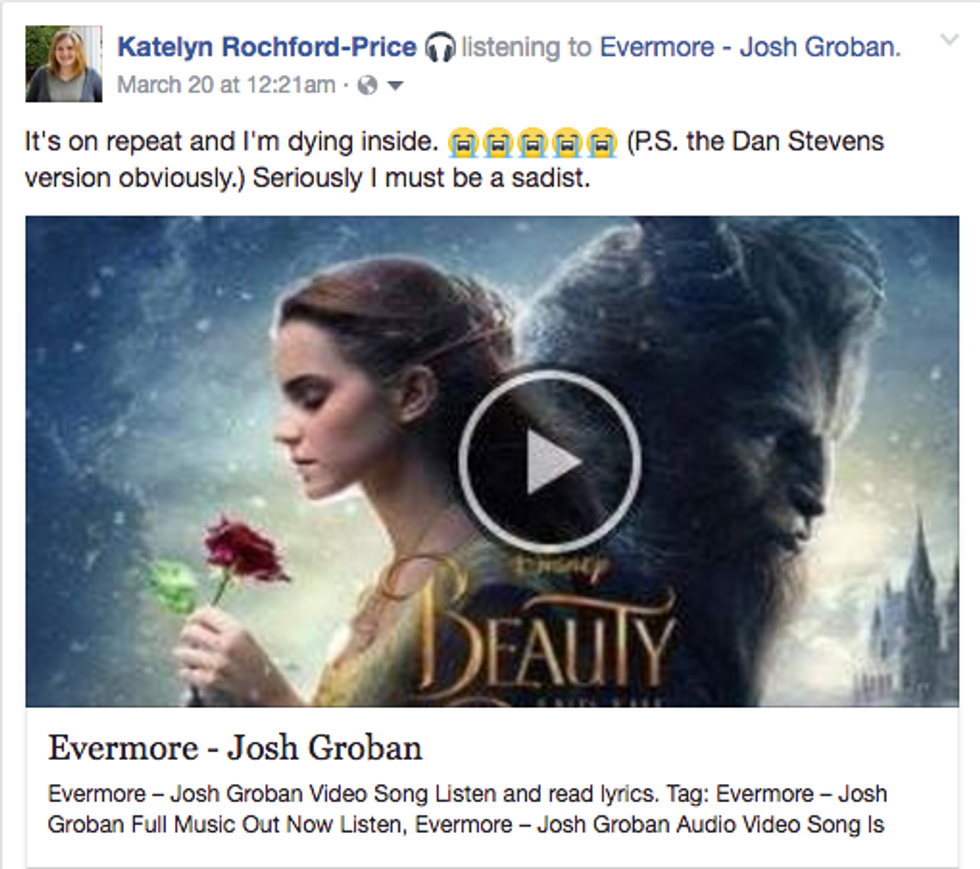 The thing to remember, I think, when considering this film for critique is that it functions more as an expansion/commentary on the original rather than a traditional 'remake' especially since a lot of the plot-holes are addressed.
1. LeFou's conscience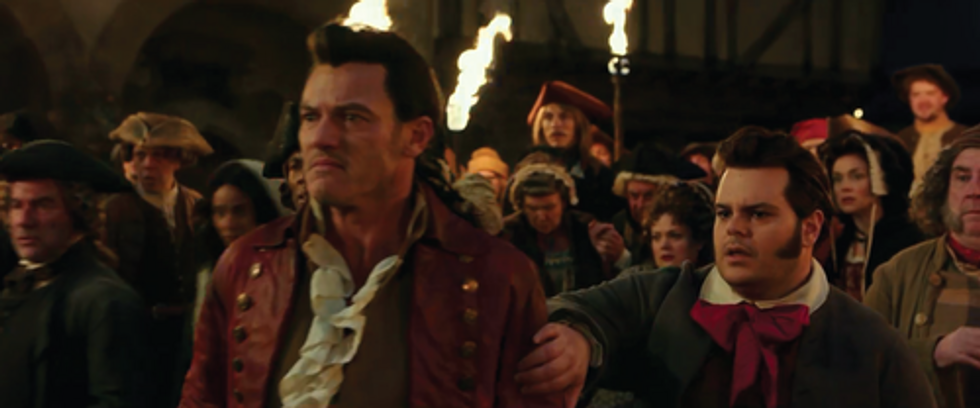 LeFou's character was fleshed out and provided contrast to Gaston.
2. The reference to Neville's remembral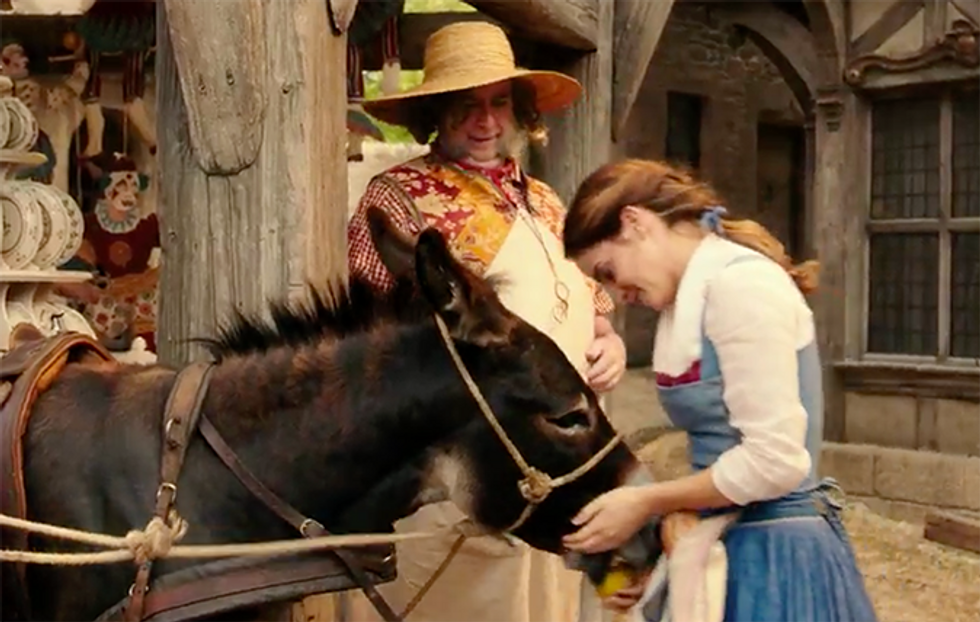 Though the wording is definitely suggestive of a reference to Watson's Harry Potter franchise days, it also refers to a major plot point that expands on the tragedy of the original.
3. The auto-tune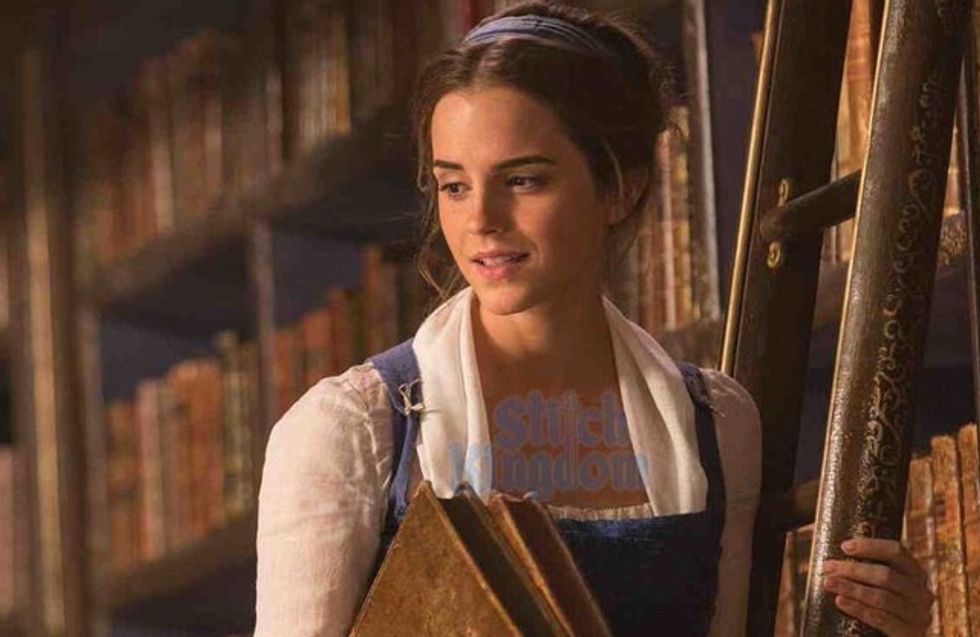 Generally, I thought everyone did a good job (especially those who are not natural singers, unlike McGregor who has had singing roles in Moulin Rouge!, Down with Love, Miss Potter, and even Emma). However, there was very obvious auto-tune in Watson's solos. I would rather have heard something more akin to Emma Stone's (Oscar-winning) whispy yet earnest performance in La La Land than a synthetic rendition of "I want adventure in the great wide somewhere."
4. French period style costuming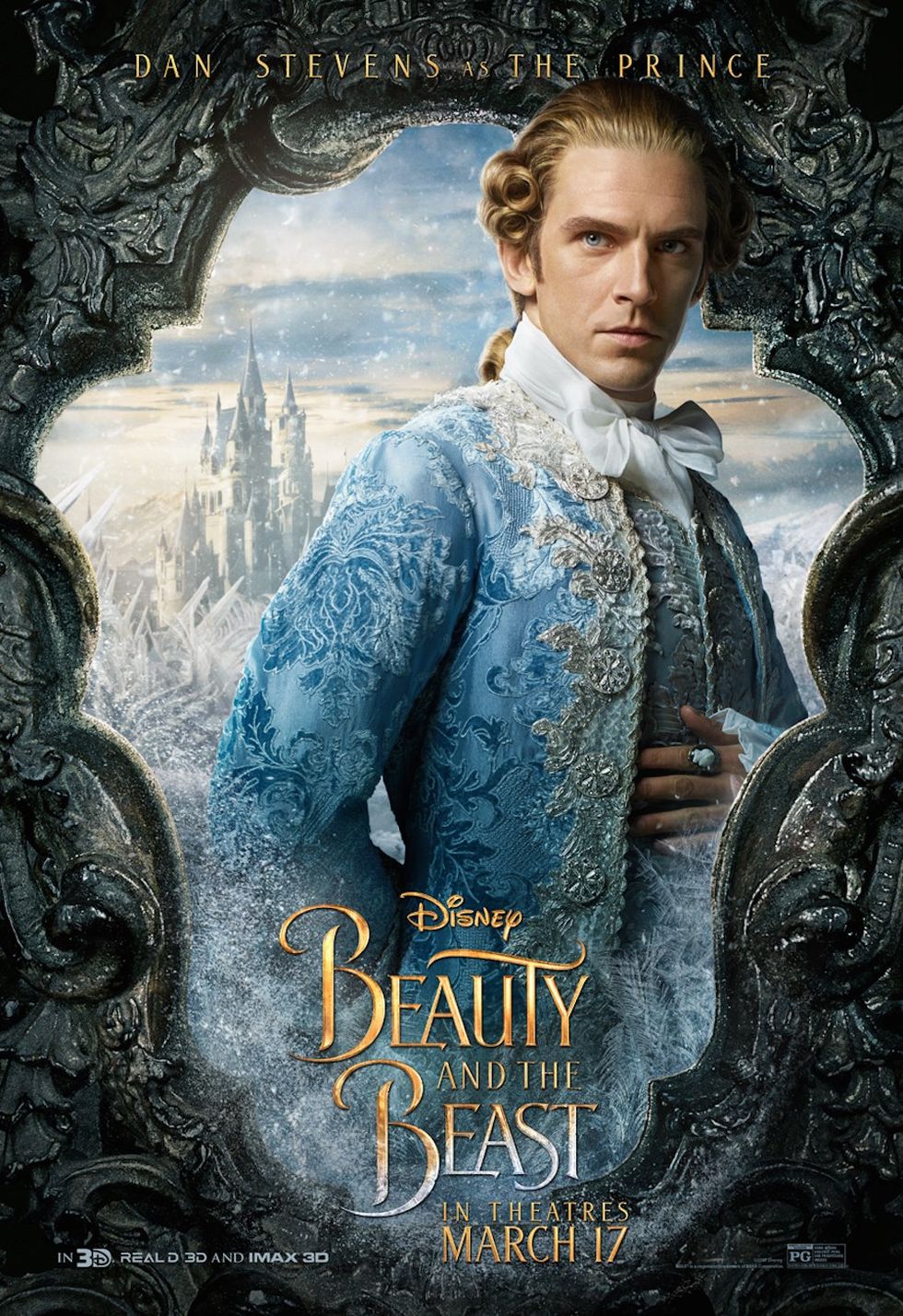 While I like Dan Stevens, I was a little disappointed by his transformation, which is in large part due to the costuming and hair (were these little rolls ever really in fashion?).
Granted, his hair is down in the transformation scene, but I would've liked the costumers to channel more of his Lancelot from Night at the Museum look.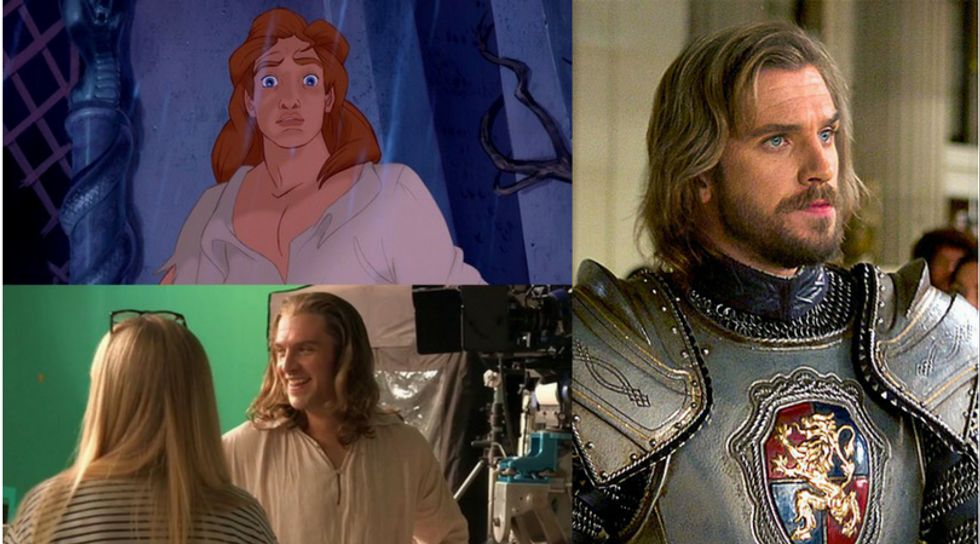 I also didn't really approve of the gold lipstick and other gold make up accents on various characters transformed from objects. There is such a thing as too much. For instance, the overly-ornate design of Cogsworth, Lumiere, etc.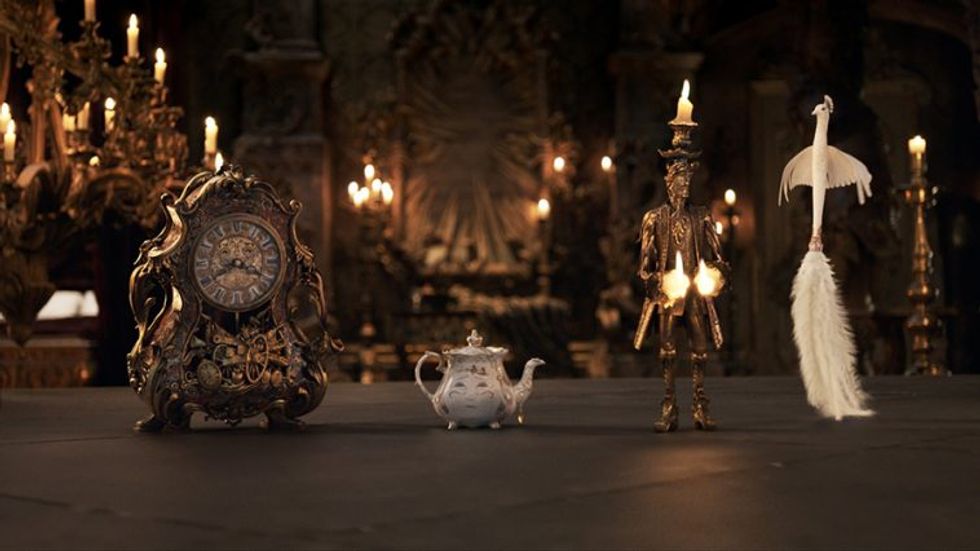 Especially in the case of Lumiere, the over-intricacy prevented the animation from being clear.
5. Feminism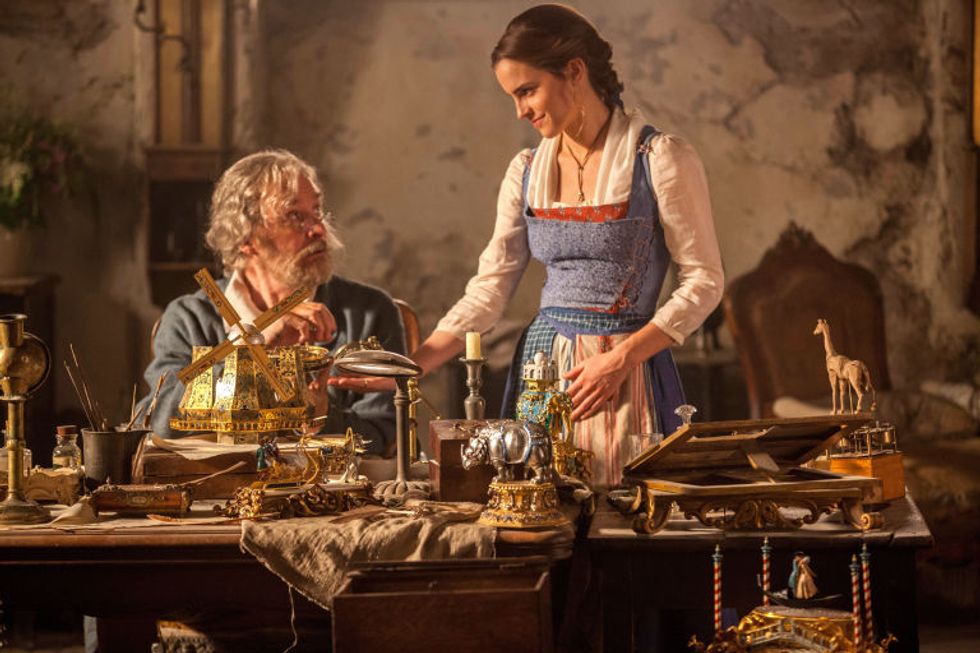 Not only is Belle the inventor in the family and tries to teach other young girls to read, but she also knows her own mind when it comes to the advances of Gaston and even the Beast initially.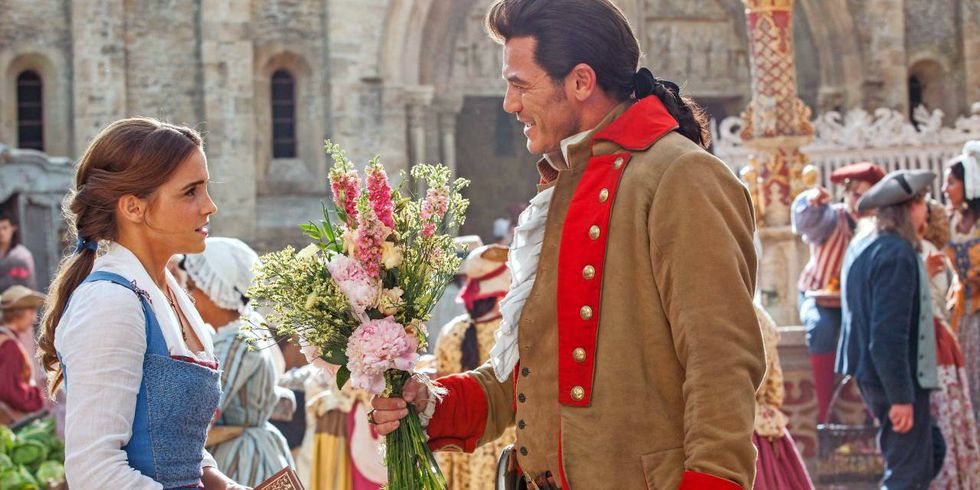 6. Gaston the villain

Speaking of Gaston's advances, he is much more sinister in this film. While he is still hilarious, Evans' character is an ex-soldier who has more than just barbarian-like manners. Let's just say that he does more than just try to get Maurice taken to the asylum.
7. The Beast with more depth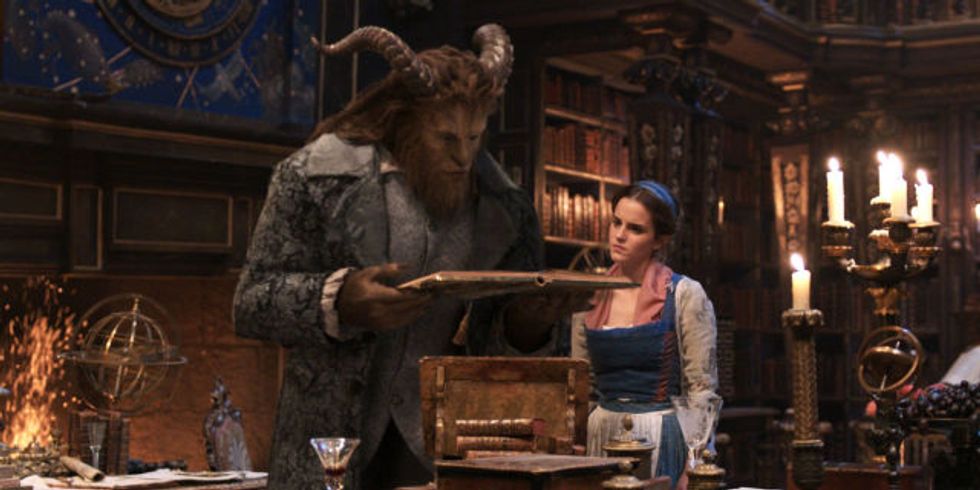 The Beast has interests beyond getting Belle to like him. They read poetry together. Poetry. They even argue about Shakespeare. And get this, he's actually read the books in the library. Though not all of them because "some of them are in Greek."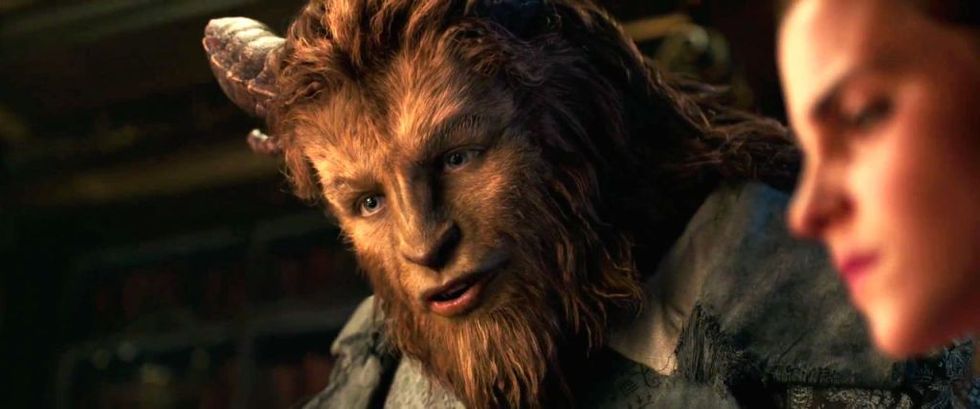 A lot of the Beast's personality can be attributed to Stevens' performance (think Voldemort and Gollum technology). Which is saying something, since he's also SUPER scary.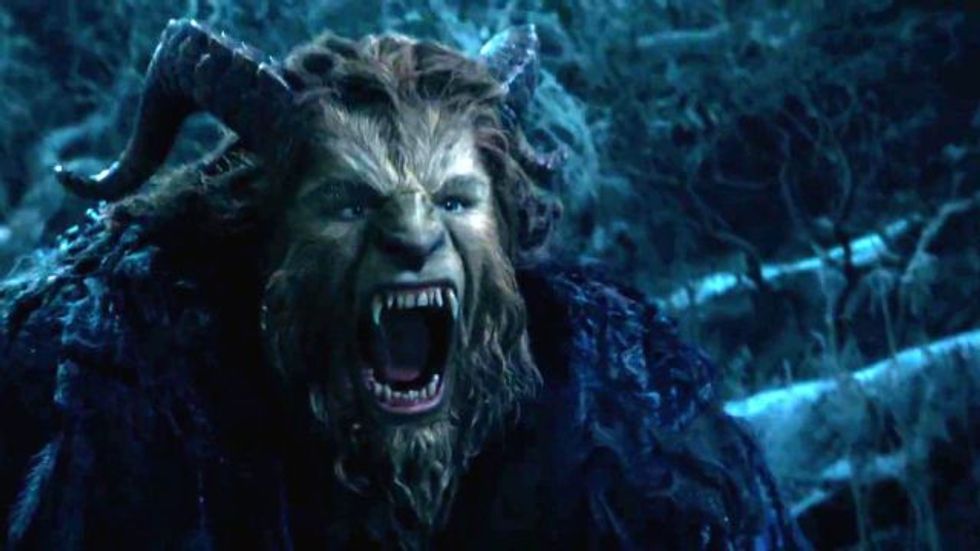 8. More believable romance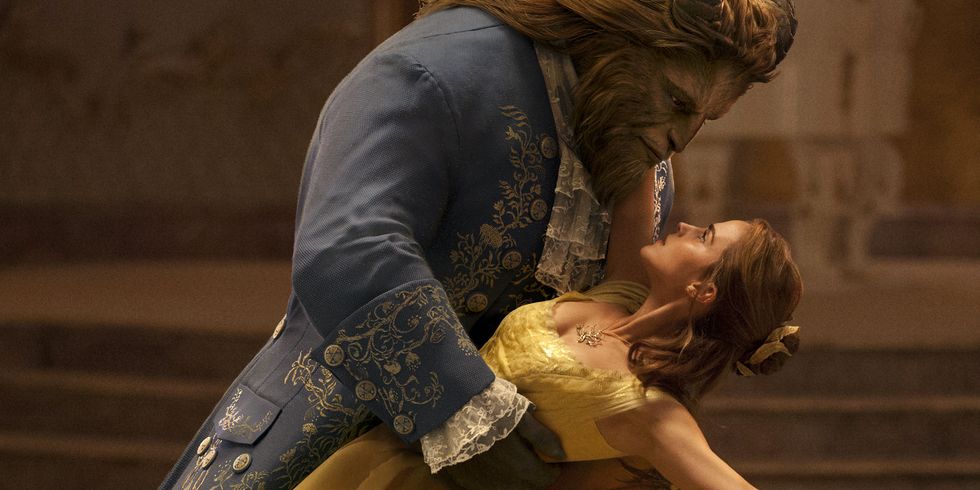 The bond between the two is cemented by shared interests, similar experiences, and intellectual stimulation. Hot and steamy recipe if I ever heard one. Especially since Belle asks the prince if he can grow a beard and he growls in response.