Many of you may be familiar with the actress, singer, and model, Zoe Kravitz. She is always slaying on Instagram and just in her everyday street style. Kravitz style is very unique, she looks amazing in pretty much anything she wears. Here are looks that Zoe Kravitz has worn that definitely stand out.
1. Co-ord set.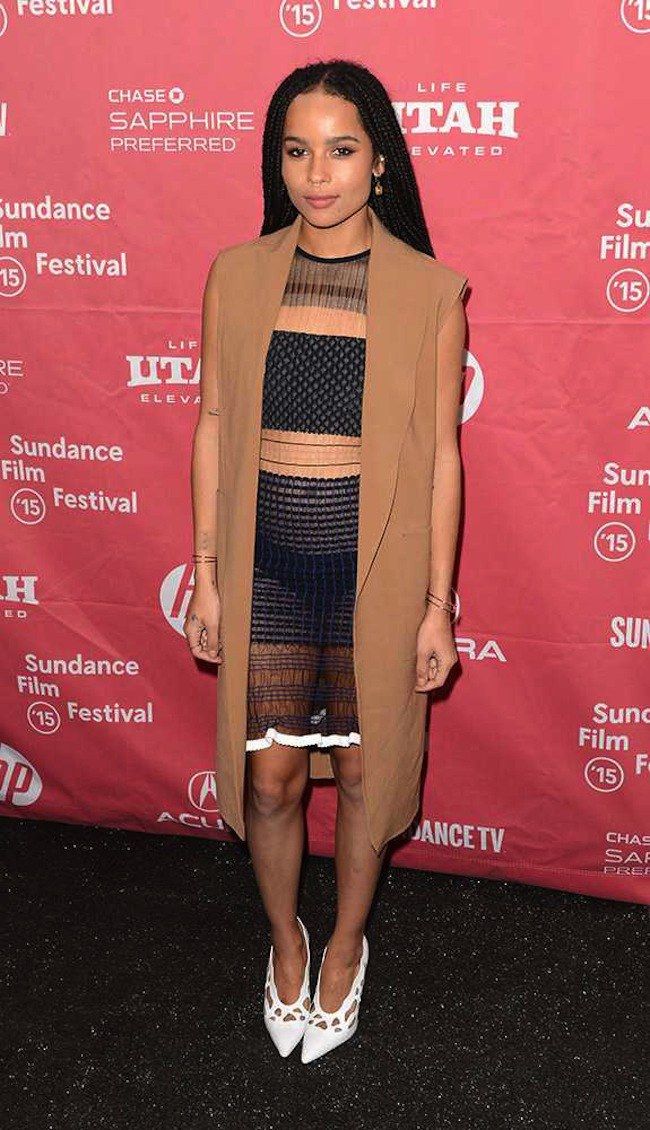 This is a look Kravitz wore to the 2015 Sundance Film Festival. It appears to be a black and white sheer co-ord set. Her heels are white, which match very well with the white trimming on the bottom of her skirt. My favorite part of this look is the long nude vest she is wearing. Long vests have been popping up in many stores for this fall season, and can dress up any look to make it more formal.
2. Graphic tee.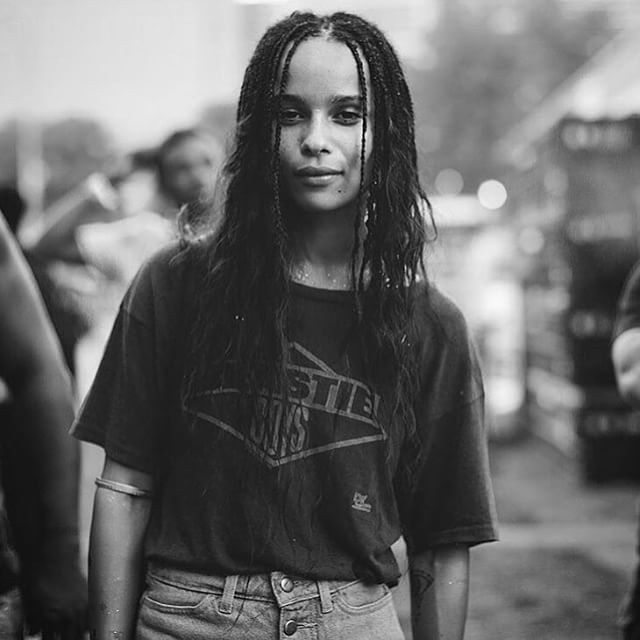 I wish I could find a picture that showcases the full look. Although the look is very simplistic, I love the arm cuff Kravitz sported. Graphic/band tees have been very on trend recently (plus I love that she is wearing a Beastie Boys one). She tucked her shirt into a pair of high waisted jeans, a staple piece that should be in your closet this season. They are definitely not everyone's taste, but I recommend trying them out.
3. Denim.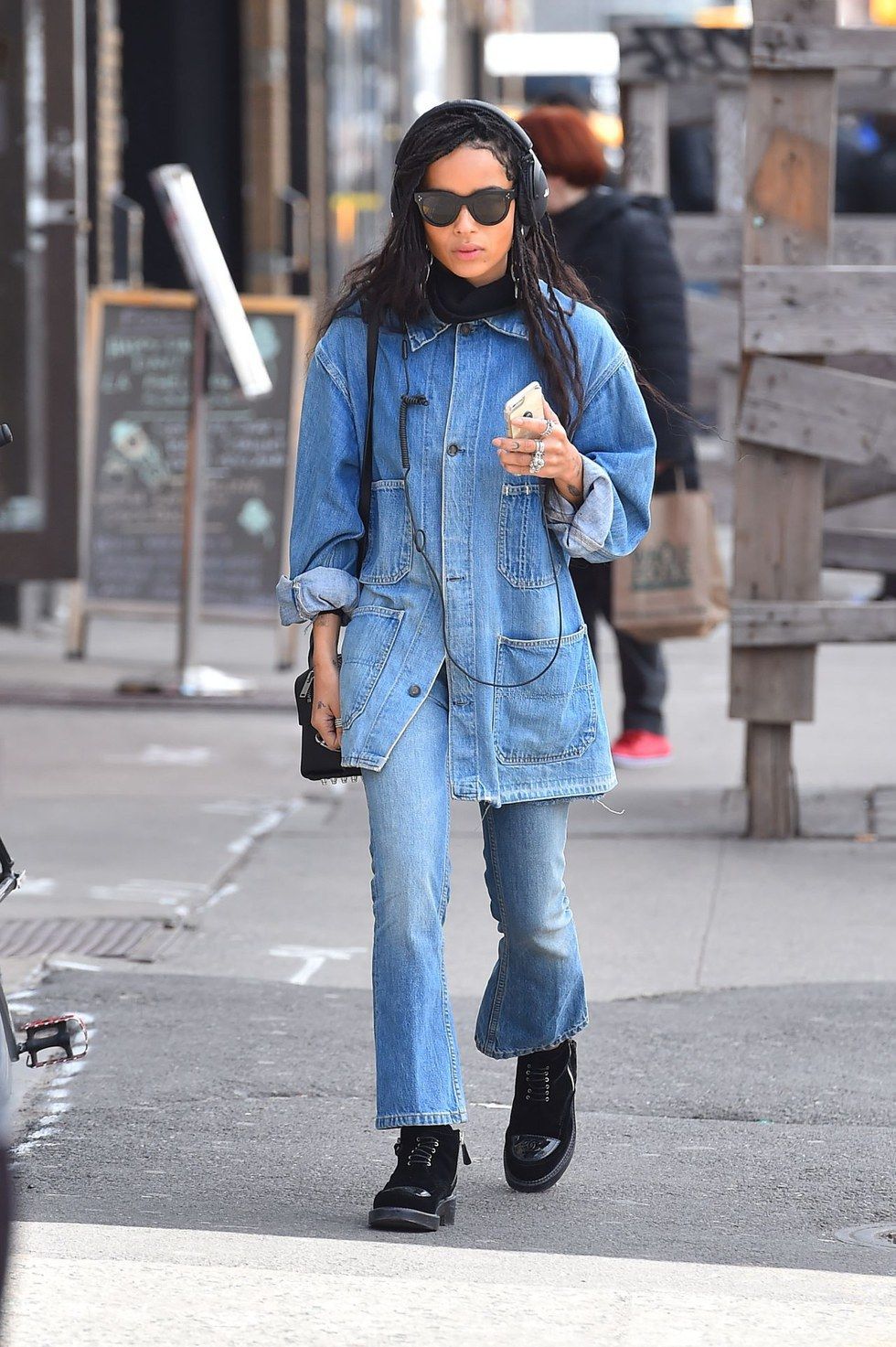 Definitely a look you either love or hate. While I would not wear this personally, the way Kravitz puts the look together is great. Here, she is wearing a black velvet choker which is matches her black boots. Since she is wearing denim on denim, which is already a very bold look, she kept a very minimalist color palette. The flare jeans are also another piece to this look that stand out, lately they have been making a reappearance.
4. Distressed denim.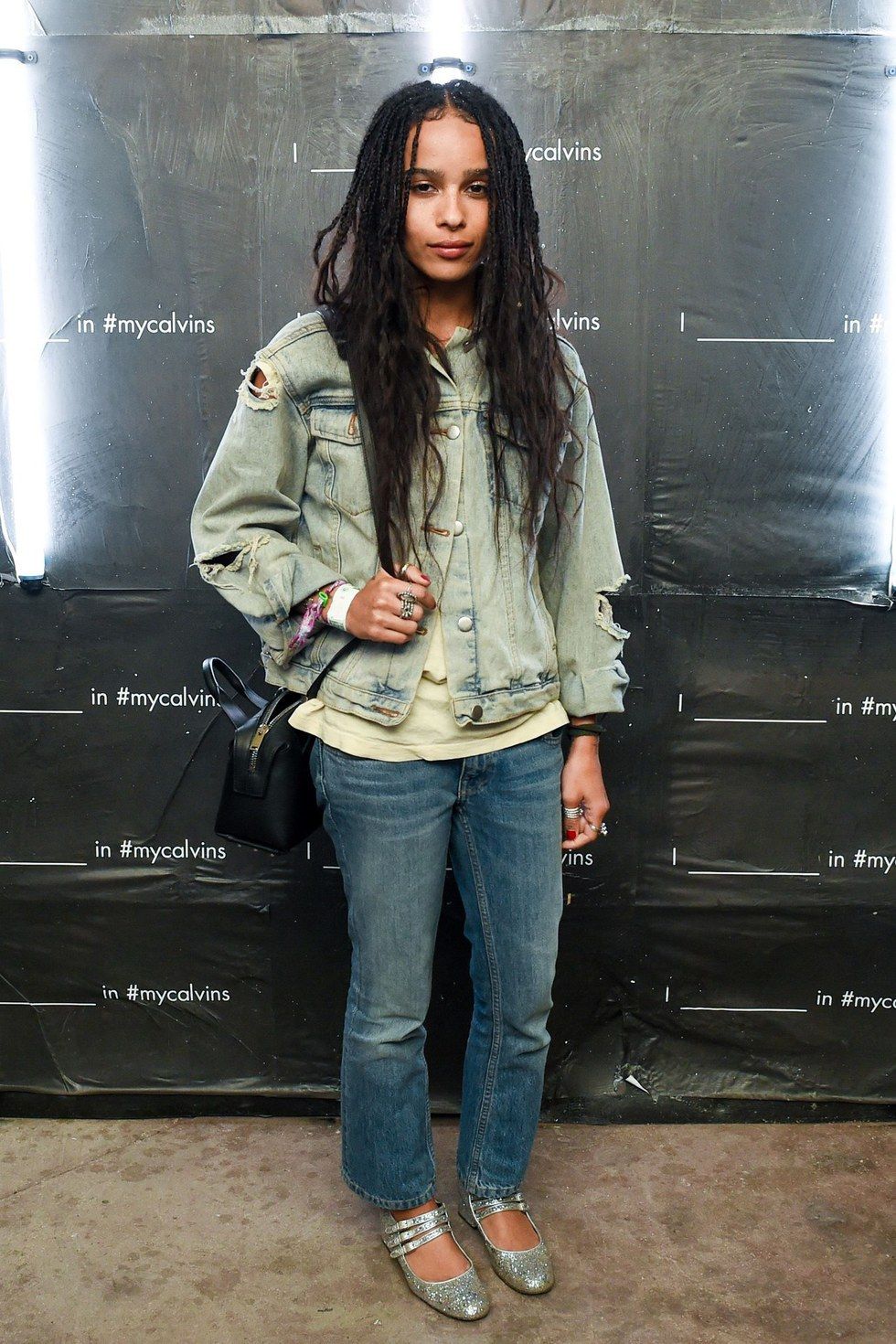 Here, we see Kravitz once again with denim on denim. however this time she took a risk and wore two different tones of denim. I am absolutely in love with her distressed light wash denim jacket. She paired the look with medium wash boot cut jeans and a really cool pair of silver ballerina flats.
5. Plaid.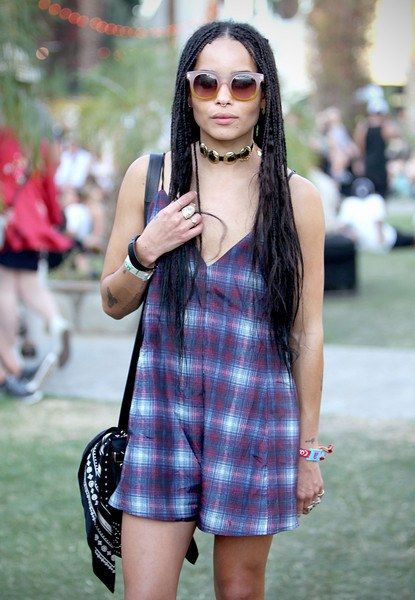 Here is a look that Kravitz wore to Coachella. While it is not featured in the picture, she rocked a pair of black creeper booties. Believe it or not, she is wearing a plaid romper, when I first saw the look I thought it was a dress. Kravitz finishes it off with a very unique choker that has embellishments all around it.