It was Labor Day Sunday, and my sister Noelle texted me asking if I wanted to go on an adventure. "How intriguing," I thought to myself. "Where to?" I asked her. "How about Mississippi for BBQ?" she replied. Excellent idea, but it sounded a little too ambitious, I informed her, considering my other plan for the evening was to check out the Southern Decadence festivities downtown in the French Quarter. Noelle texted back, "How about Middendorf's? It's a famous fried seafood restaurant out in the bayou about 40 minutes away." I was game!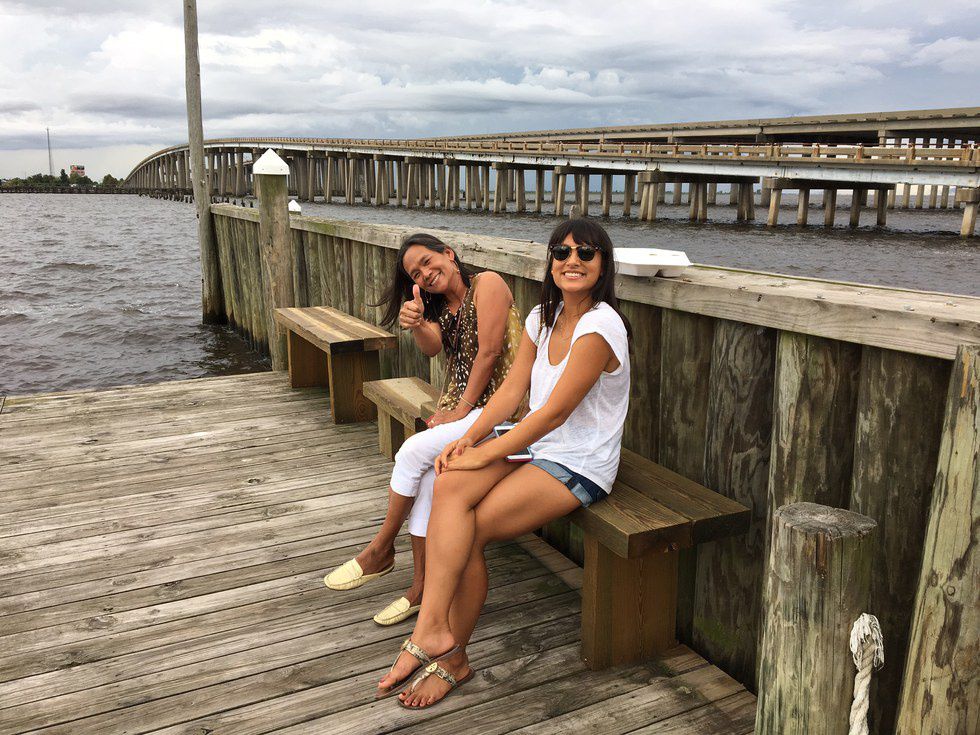 We took 10 West out to 55 N. As we drove past the suburbs of New Orleans, we began to enter the surreal and otherworldly swampscape of the bayou. Soon, we were surrounded by water, and we passed floating houses and trees rooted in water.
As we neared our destination, we were temporarily blinded by the simultaneous sun and pouring rain, a common occurrence in the unpredictable late summer season of Louisiana. We drove above the water, and as we sloped down the other side of a long bridge, we caught a glimpse of the restaurant. We pulled off, seemingly in the middle of nowhere, but suddenly finding ourselves among a healthy throng of parked cars and 30 minute lines for both inside and outside sections of the restaurant.
A German couple by the name of Josie and Louis Middendorf originally opened the restaurant in a tiny fishing village called Manchac during the Great Depression, and it was Josie who crafted their most signature dish the Thin Fried Catfish.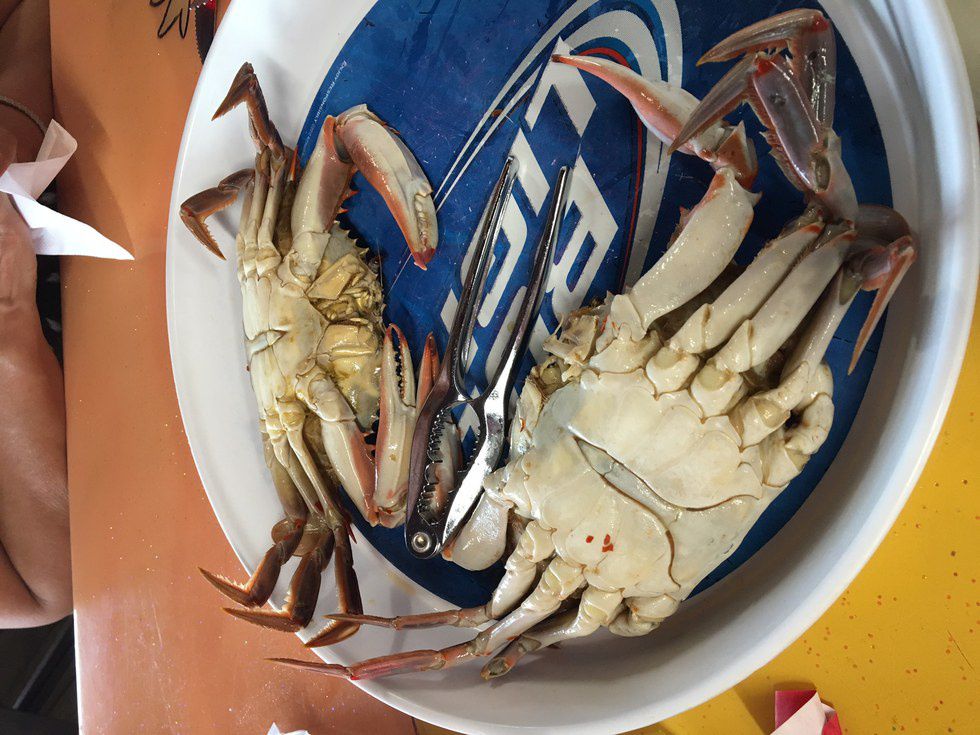 We followed the signs to the outdoor deck seating out back and were struck by the restaurant's prime location on the shores of the water. Settling in for our 30 min. wait, we sidled up to the bar and ordered three mimosas. Surveying the crowd, we could see that fried food was the cuisine of choice. We made mental notes as we saw crab legs and filets of catfish float by our noses.
We started with deep fried alligator bites which, as the consensus goes, really taste just like chicken and then had some boiled crabs. Then we moved on to a seafood platter, piled high with thin crispy catfish, fried shrimp, fried oysters, and some slaw. The food is, well, fried. And it tastes... really, really fried. But the setting is awesome, and the place is renowned for its sunsets. I would definitely recommend taking the trip out to Middendorf's if you feel like checking out the local cuisine and are craving a magical ride through some surreal bayou seascapes.