Watch out witches, it's almost that time of the year again. Halloween is just around the corner, and for college students it's the biggest weekend of the year- Halloweekend. With three nights to dress up for, it's hard to decide what to wear each night, especially since you don't want to be something that has been so overdone. Do you dare to be Barbie, or even worse, the Mean Girls crew? Do you think of a group costume to do with all of your friends? Are you going to make or buy your costume? The questions that contribute to the decision are endless, but one thing is for sure: you don't want to be one of the twenty cats at the party. I'm not going to lie and say that those costumes aren't cute because sometimes they are, but they are definitely the most basic. With so many different things out there, it's not too hard to figure out something more creative. So, go to Pinterest with your best witches and plan something out. Try something you haven't done or seen before, and make it yourself. Be creative and have fun with it, after all, that's what it's all about. But be careful to avoid these costumes. Here's the ten basic Halloween costumes you'll see at a party:
1. Minnie Mouse
Because all you need is a pair of ears, a red skirt, and a black shirt and you're good to go.
2. Risky Business
I guarantee you 99% of college girls did not even see the movie where this costume originated from.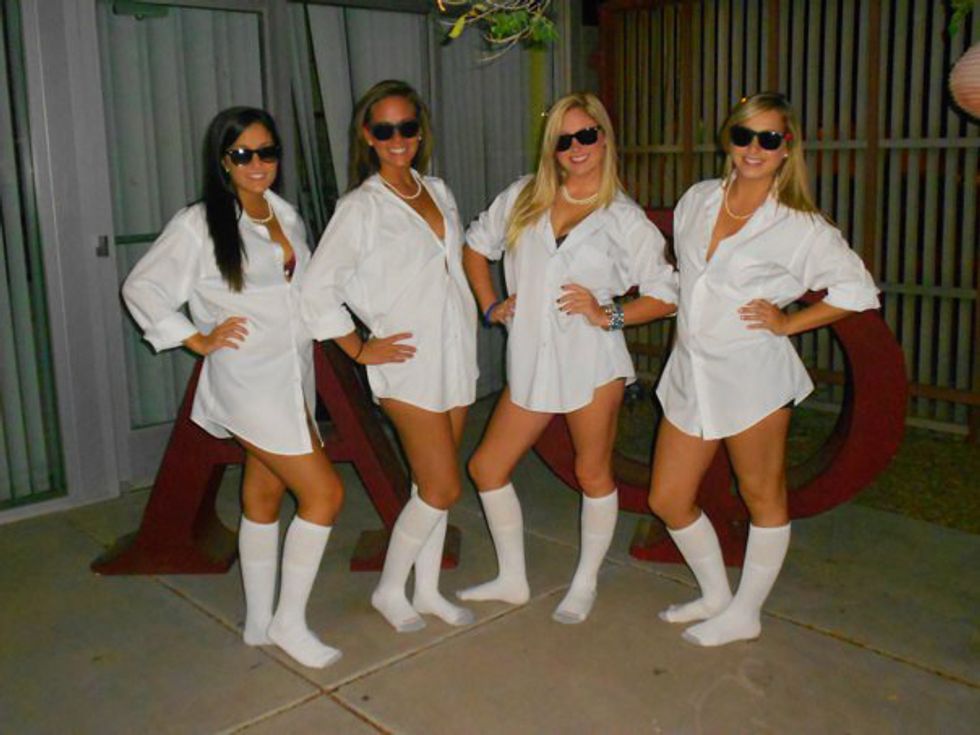 3. Alcohol
Whether you're Franzia or Coors Light, you will definitely see a group of girls rocking these costumes Halloweekend.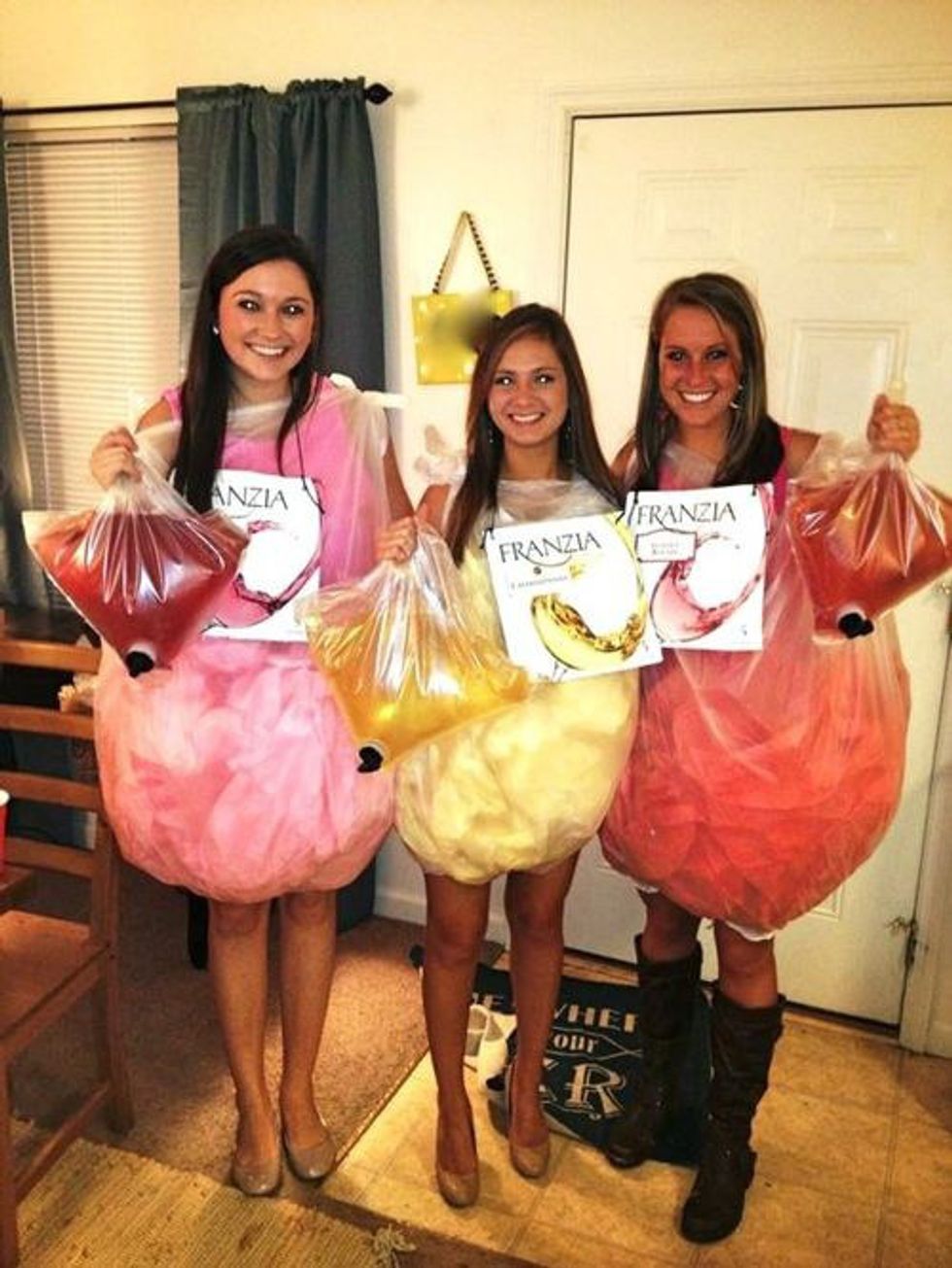 4. Disney Princesses
You're bound to see tutus, glitter, and crowns on Halloweekend, and what better way to combine all three than by being a Disney princess?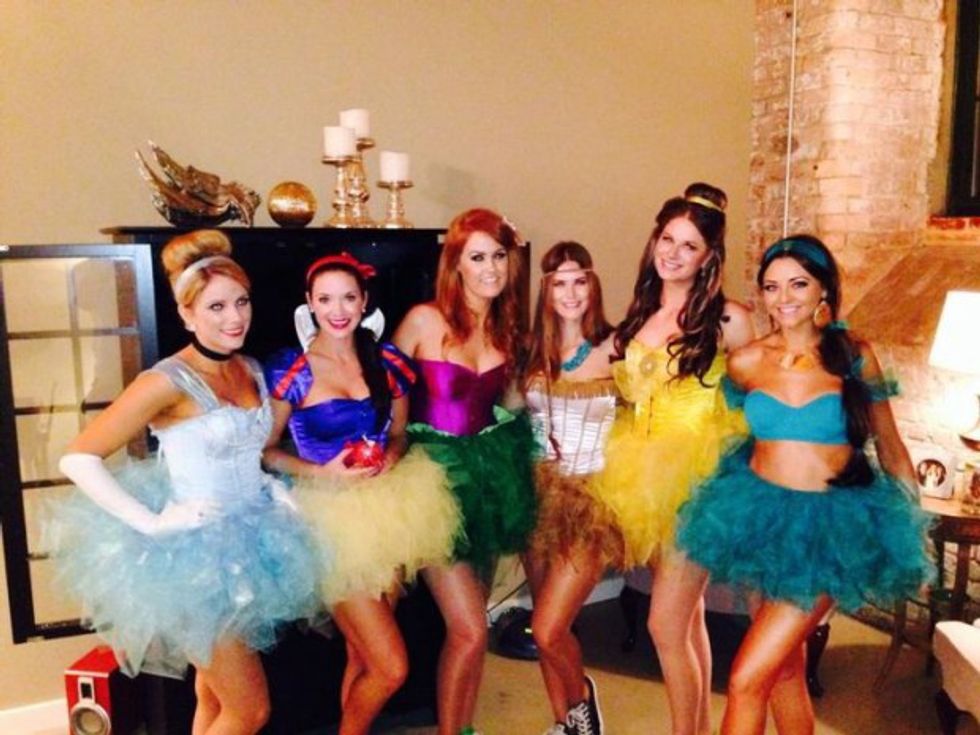 5. Cats
Need I say more?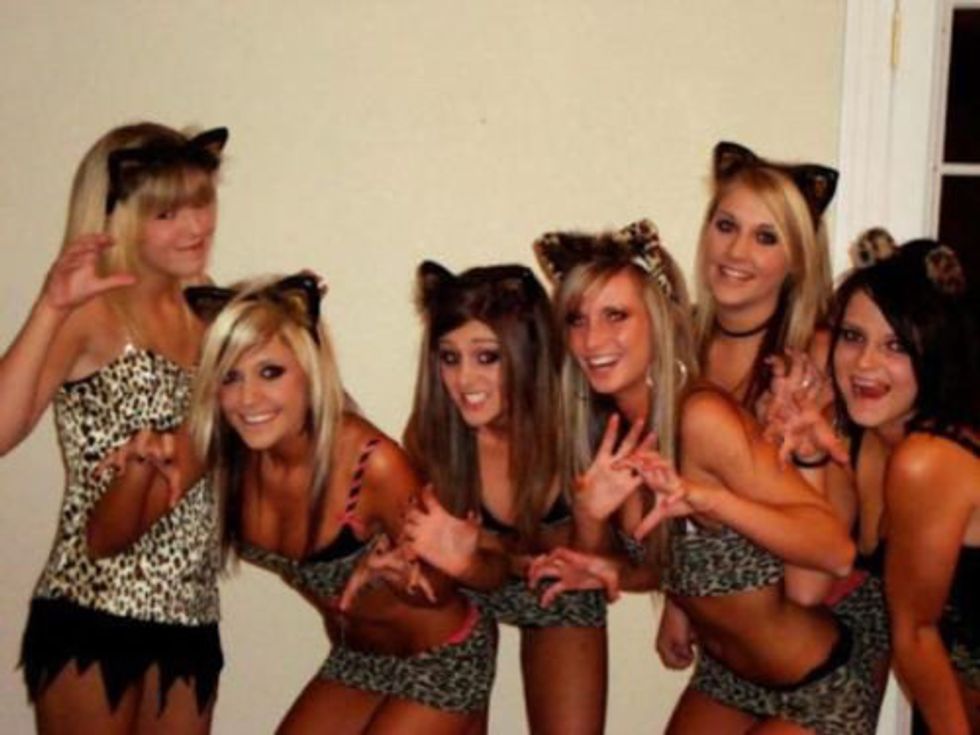 6. Frat Boys
Button down, shorts, calf socks, and a hat- end of story.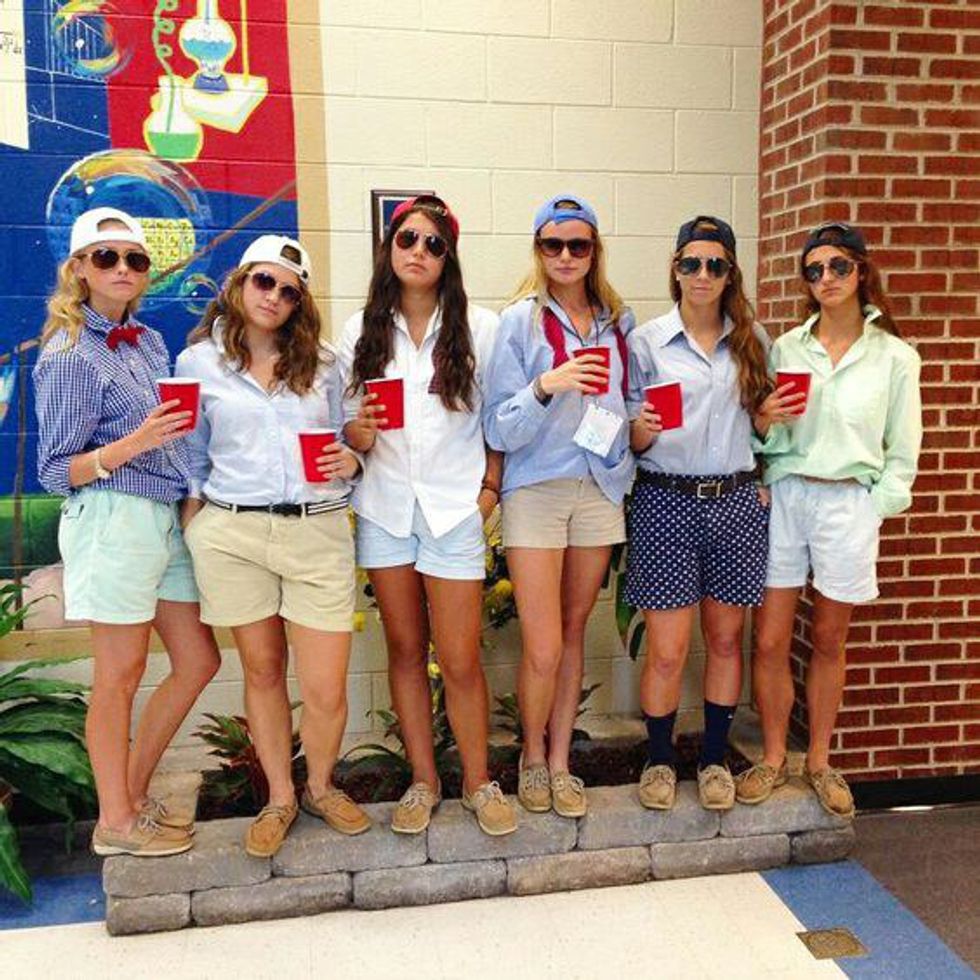 7. Nerds
Even though Halloweekend is not even close to a day at the library.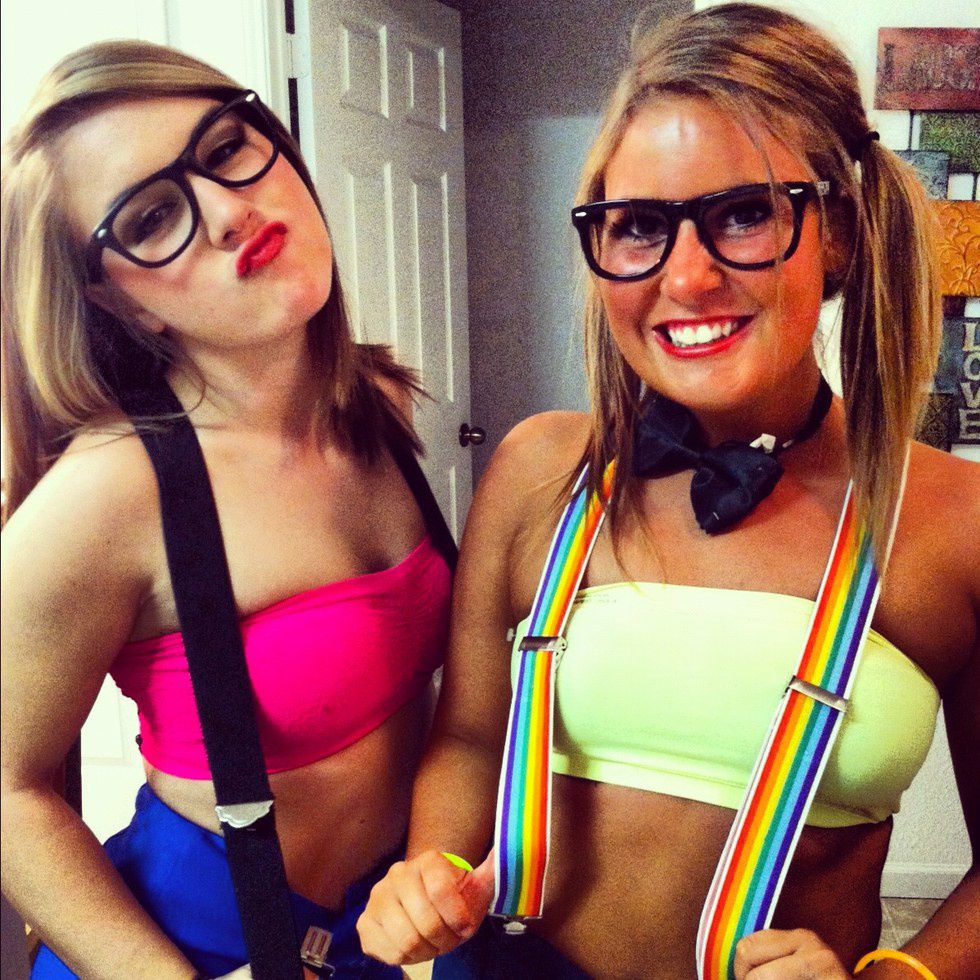 8. Sports Players
Everyone get out you're favorite jersey (even if you're not a sports fan), we're going to be sports players!!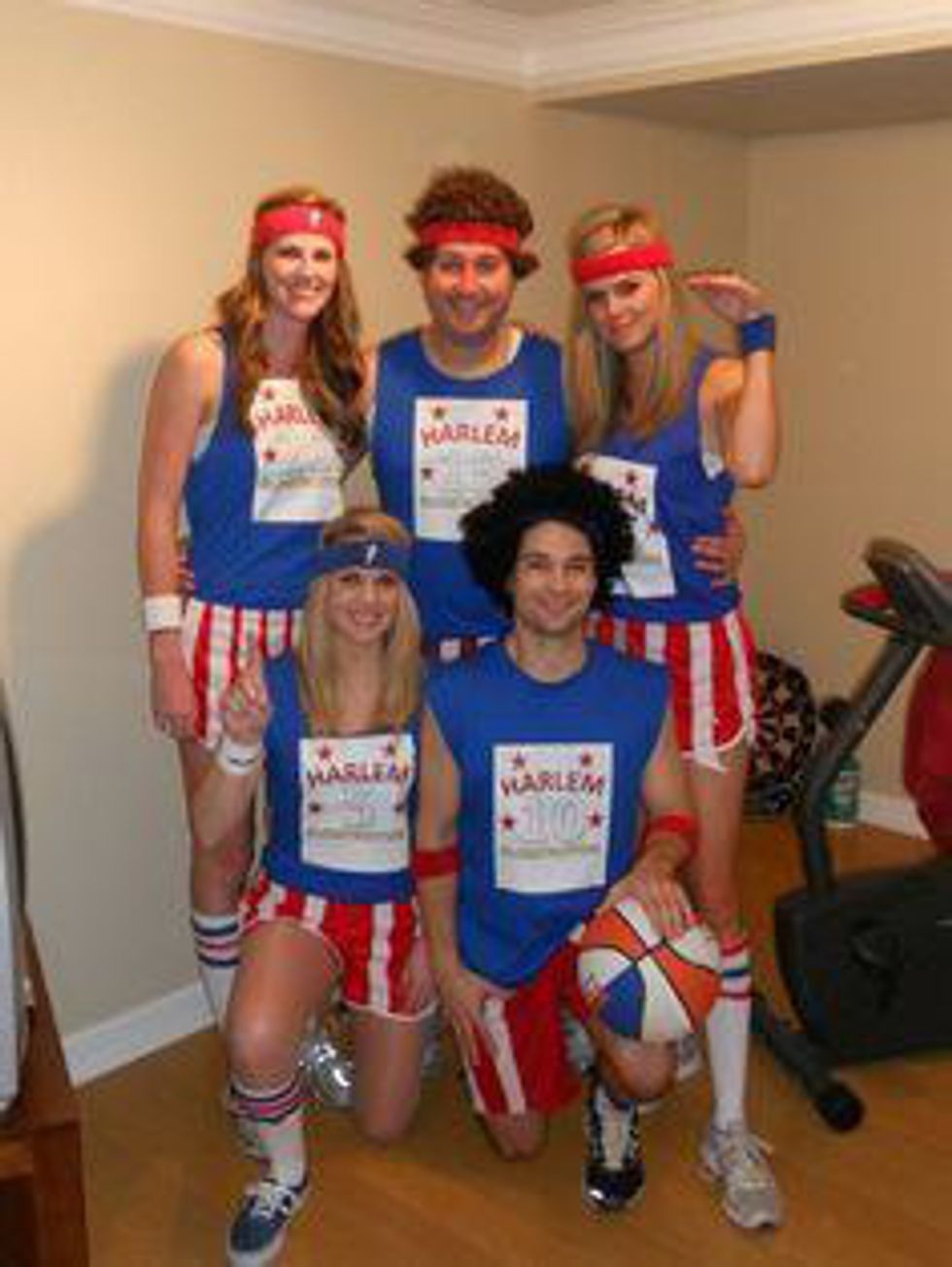 9. Bunnies
No one does it better than Regina George.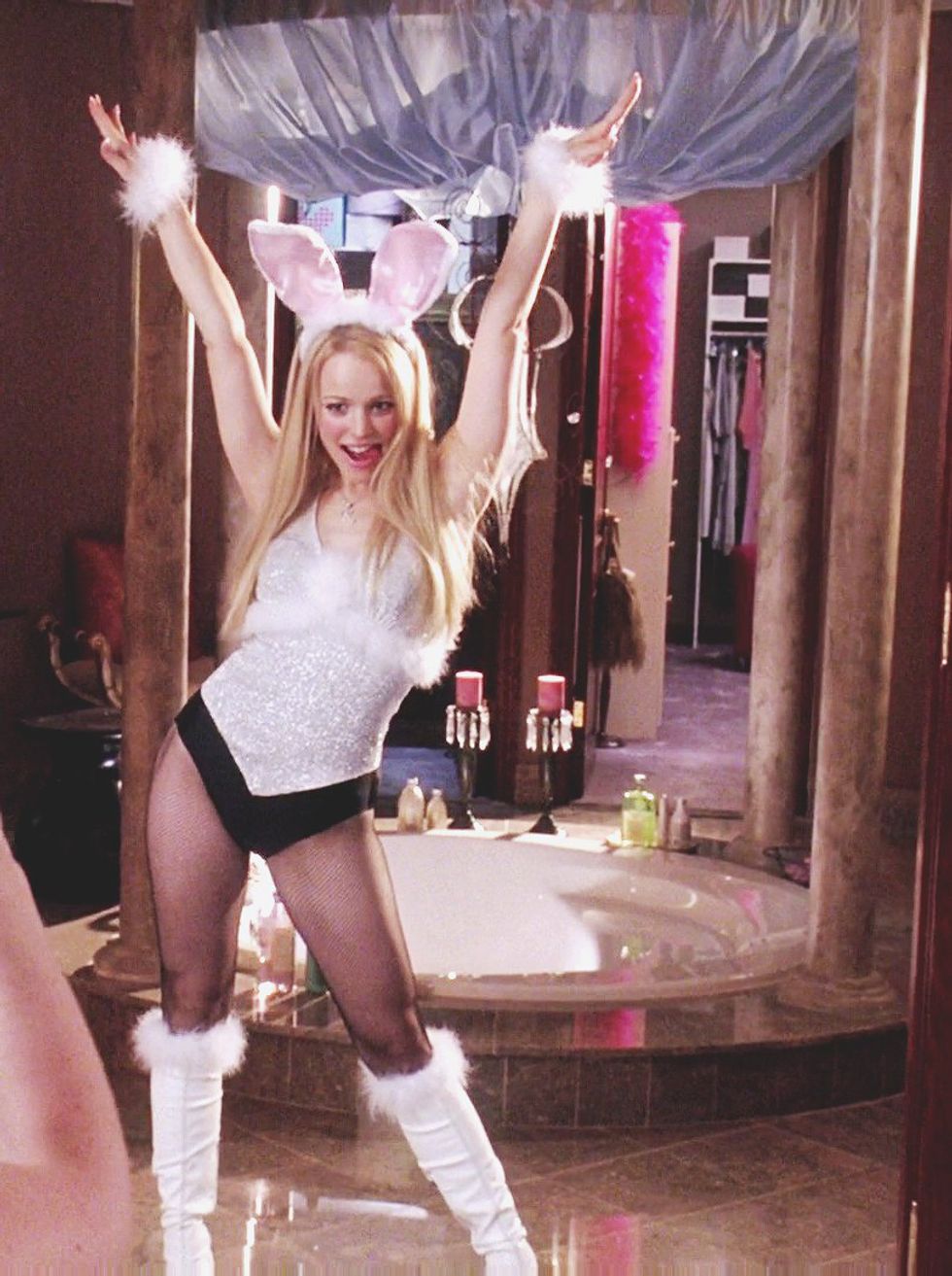 10. SWAT team, cops, firefighters, etc.