If you're like me, you've realized that you don't own half the clothes you're expected to wear during sorority recruitment in August, and you're lowkey stressing about the dresses, shoes, and shorts you'll have to purchase over the next month. Skip the mall, the department stores, and the sales that just aren't quite good enough. Here are a few suggestions of places that will easily supply all the prep and style your sratty self could ever want or need.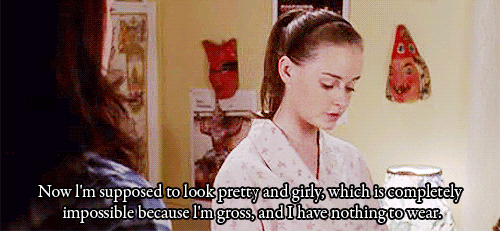 ---
1. Marshall's
"Brand name and designer fashion for the entire family", and for cheap too! You're sure to find just what you need at Marshall's, whether it's shoes or a new dress. It'll be high quality, and possibly brand-name too, depending on your preferences! Check out their website to find a store near you.
2. TJ Maxx
TJ Maxx, like Marshall's, offers quality brands at a much lower price than you'd find them at their original retailer. Another great thing about TJ Maxx is you can shop online, with cheap (or free, depending on promotions and coupons) shipping, too!
3. Poshmark
If you haven't heard of this website, it's the new way to buy, sell, or trade clothing with some of the trendiest people across the country! Peek into the online closets of women trying to get rid of some of their gently used (or never used) clothes, shoes, and accessories! It's totally legit, I've used it before and had awesome experiences. You could even make some extra cash by selling some of your own stuff, as well!
4. Vinted
Similar to Poshmark, Vinted is a website on which you can buy, sell, swap, or give away your pre-loved clothing, shoes, or accessories. The selection is incredible, and the price is definitely right!
5. Target

It's no secret that Target sells just about anything and everything you could ever need, but their clothes are also super cute, and usually reasonably priced! Shop online or make you way over to your neighborhood Target for some beautiful clothing, accessories, or shoes!
6. Goodwill
I know what you're thinking. Goodwill, really? But Goodwill, or any other secondhand shop for that matter, has some really great stuff if you look carefully. I've found plenty of great, gently worn shoes for so cheap. And depending on your chapter's dress requirements you might be able to find some dresses here that fit your recruitment theme, too!
7. Mercari
I've personally not used Mercari yet, but I've heard awesome things about it. It's an app that allows you to buy and sell new or pre-owned items right from your mobile device for free. While other apps require sellers to give a portion of their sales to the company, Mercari doesn't, which often leads to better prices!
8. Forever 21
Forever 21 isn't necessarily a hidden gem, either, but it's perfect when you just need a nice, cheap, bright pink dress and pumps. Sign up with your email for coupons and special promotions, so you don't miss a sale!
9. Nordstrom Rack
It may not be as inexpensive as a thrift shop, but it's another awesome way to shop high quality clothing and shoes for cheaper than original retail price!
10. Facebook
Search Facebook for an "Online Yardsale" for your town. This is a super easy and convenient way to buy and sell clothes from people nearby, and it saves you the trouble of waking up early on a Saturday morning to rummage through the racks of someone in the next neighborhood over. You can also just post on your Facebook page that you're looking for a particular item, and you'd be surprised when people offer their gently used items that fit your description, for a great price!
---
So ladies, your recruitment attire doesn't necessarily have to rack up a huge bill. Happy shopping, and happy recruiting!