"The Bachelor Presents: Listen to Your Heart" has only just begun, but you likely have A LOT of thoughts already. And you're not alone.

We put together a panel of viewers to recap and react to this Monday's episode and let's just say their opinions are as entertaining as the show itself.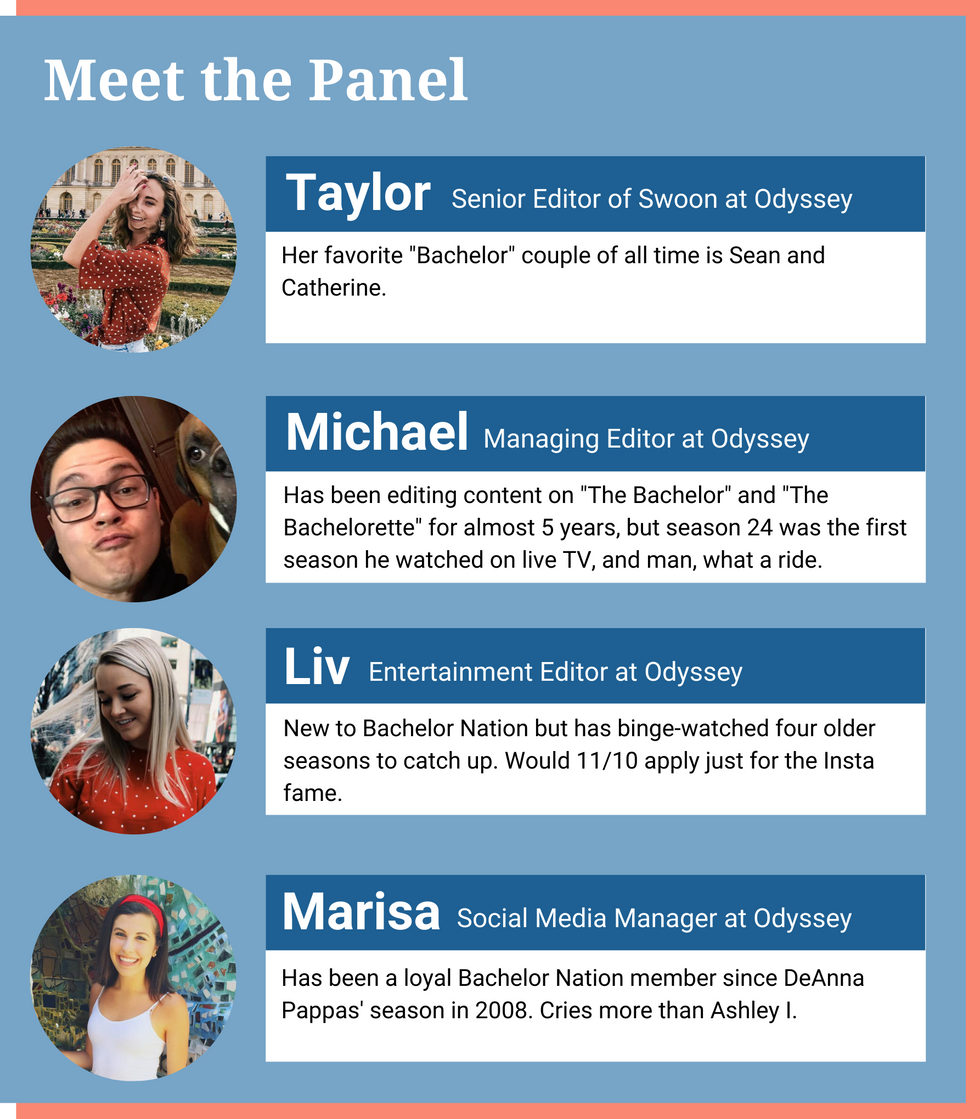 Treat You Better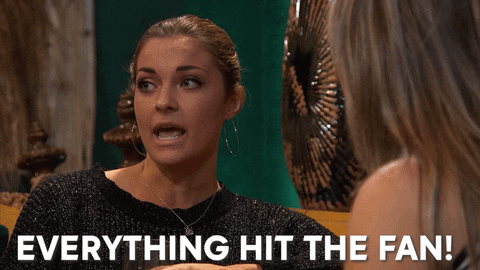 Do you think Savannah deserved better than the way Brandon treated her?

Taylor – Short answer: yes. It seems as though Brandon is playing the game strategically to win and keeping both Savannah and Julia around as "options."
Michael – Yes. Brandon is all over the place — just like Julia is — and frankly I think they deserve each other. So it's unfortunate that Savannah got stuck with him because I think she deserves better.
Liv – I feel like it was an overall weird situation. I do not think that Brandon was right to go tell Julia that he knew she would be staying which is why he gave his rose to Savannah, but I don't think he was trying to insinuate that he didn't want Savannah there, I think he was just trying to figure out his feelings between the two of them and it's very unclear. He seems like a very low key guy who doesn't say much. I honestly don't know if his intentions were to play both of them, but more so he's struggling with how he feels when both of them seem to be all in on him. So I feel like no, Savannah did not deserve to hear what Brandon said about the rose to Julia, especially from Julia, but I feel like a lot of it was miscommunication.
Marisa – Absolutely. I don't think Brandon intended to hurt or blindside her, but if he still had lingering feelings for Julia after giving Savannah a rose, he should have been honest with her about it. I think Brandon's biggest mistake was telling Julia that he knew she'd stick around and that he still wanted to figure things out with her AFTER seemingly choosing Savannah. He unknowingly unleashed the monster that is Julia.

Can't Get You Out Of My Head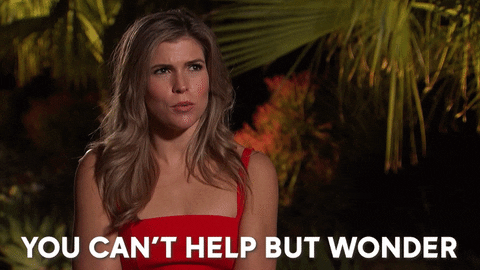 Who do you think is more at fault for the drama: Julia or Brandon?

Taylor – This is tough. I'm going to say Brandon is at fault for starting and not finishing the drama, but Julia is at fault for continuing it. After talking to Savannah, Brandon should have talked to Julia to close that book. But, even if this didn't happen, Julia should have DROPPED HIM. Anyone who chooses someone else, especially in front of your eyes, is not worth your time.
Michael – As I noted in my first answer, I think they're both at fault. Julia comes off as being more of the villain because she goes about her chaos with a little more flare and emotional drama, but Brandon's passiveness and just letting things play out can be just as hurtful and dangerous.
Liv – One-hundred percent Julia. She had no right to tell Savannah what Brandon said to her and did it out of spite, not watching her back. Also, the way she confronted Savannah saying that she seemed "disingenuous" and when Savannah tried to defend herself then Julia continued to act like she was being attacked was absolutely ridiculous. Julia is clearly the villain of the season, which I did not see in previous weeks.
Marisa – Julia, Julia, Julia. Has Brandon made a few mistakes? Totally. Could he end up making more of them? Sure. But as of now, Brandon's only at fault for keeping his confusion from Savannah. They are all still getting to know each other, and you can't really fault him for being torn between two women. When Savannah confronted him, he was totally honest with her. Julia, on the other hand, has been bashing Savannah behind her back nonstop since last week. I CANNOT with women who choose to bring down other innocent women out of jealousy alone. Blame the boy who hurt you, Julia, not the girl who likes him too.

Just Friends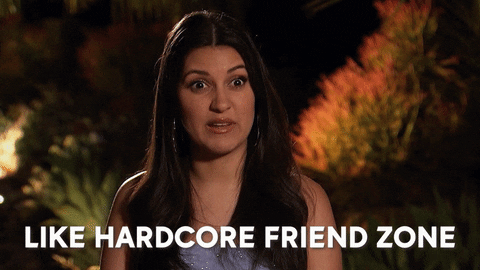 What vibe did you get from Bekah and Danny's 1-on-1? Do you think they are actually into each other?

Taylor – One-thousand percent friends. Yikes. Bekah just wasn't feeling it.
Michael – I think the assessment following their performance of them giving off the friend vibe more than being into each other was accurate. I also think Danny is more at fault here than Bekah. He's just not cool. I'm sorry there wasn't a nicer way to say that. But since he's not cool, it's hard for Bekah to appear as being genuinely into him, even if she tries to act like she is — or actually is. The end result is just going to come off looking awkward… and it did.
Liv – It was awkward. Danny was clearly head over heels for her and Bekah was like, "yeah, OK, let's just nail this performance." It was clear she didn't know what to think about their spark and it just kind of fizzled from their initial connection.
Marisa – I definitely got a friend vibe from Bekah. For a theatre performer, she had a hard time acting like she was into Danny. Danny, however, seemed interested in something more from Bekah. Unfortunately their energies just really clashed, and it was hard to watch.
Can You Feel The Love Tonight?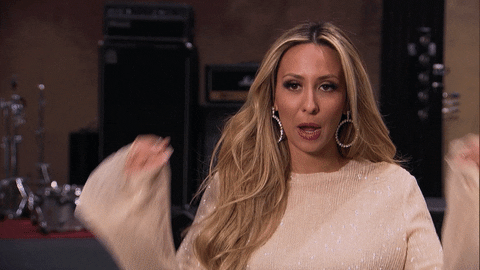 On a scale from 1-10, how would you rate the chemistry between Ryan and Natascha?

Taylor – I would give it about a four. Eek. I feel as though Ryan looks super intimidated by Natascha all the time and it just doesn't work.
Michael – Like putting gasoline (Natascha) on a lit cigarette (Ryan). It's explosive. I'll go with a solid nine.
Liv – I think it's new. Part of me wants to really like this connection and part of me is kind of unsure. I want to see their relationship the next couple of episodes to see more of their interactions but right now, yeah, I like them together, I give them a seven.
Marisa – Eh, I'm honestly not feeling this one. Natascha and Ryan both clearly want to win this thing, and I get the sense that they are playing up their "chemistry" for the competition. I give them a four for now.

We Are The Champions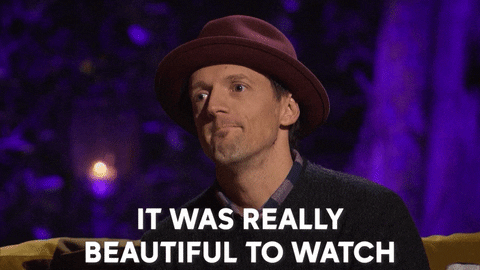 Which couple do you think performed the best?

Taylor – I enjoyed Rudi and Matt's performance the best. That said, I don't think they're on the same page relationship-wise.
Michael – I thought Matt and Rudi opened it up and set the bar really high. Rudi can really sing. Ryan and Natascha also had an impressive performance.
Liv – I loved Natascha and Ryan's performance, but I really loved Rudi and Matt's voices together and thought their performance was incredible.
Marisa – Rudi and Matt were by far my favorite couple to watch last night. I actually found myself smiling and genuinely enjoying their performance (for the first time since I started watching three weeks ago...). Rudi's voice is insanely good, and Matt made a fantastic duet partner for her. I'm rooting for them to go all the way.
Goodbye To You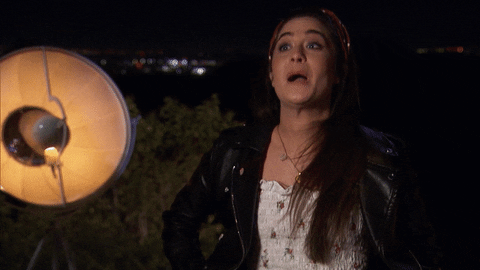 Which couple would you have sent home?

Taylor – Definitely Bekah and Danny because they didn't really have the potential for a relationship or a music career together. They just weren't going anywhere, so it made sense to send them home. Plus, we need the dramatic couples to stay to keep the show alive, you know?
Michael – This was such an easy call — it was hard to go with anyone except Bekah and Danny. Not only were they awkward but they BUTCHERED one of my favorite songs of all-time, "Hey Oh" by the Lumineers. I'm still offended by it. Good riddance.
Liv – JULIA AND SHERIDAN. I don't know why Sheridan is holding onto Julia so tightly, clearly she is a master manipulator and tells him exactly what he wants to hear so she can either: A, stay for the prize or B, try and get Brandon back.
Marisa – As much as I'd love to see Julia go, Bekah and Danny were the obvious choice this week. Their performance was cringe-worthy, and their connection just wasn't there.
Want to be a part of this panel in future weeks? Want to host a panel of your own? Email marisa.dipaolo@theodysseyonline.com for more information!
As an Amazon Associate, Odyssey may earn a portion of qualifying sales.