There have been so many times that I have felt like I'm experiencing a situation in life that is just way too familiar. Almost as though I've seen the exact scene unfold in my most awkward nightmares. If my awkward life was to have a movie watch list, these would undoubtedly be in that queue.
"13 Going On 30"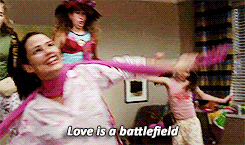 There have been so many times I can remember thinking, "When I'm older life is going to be so much better and 100x more fun." Now that I'm older and finally have reached that age I yearned for, I wish I could go back to having movie marathons and sing-a-longs with my childhood friends. Just like Jenna who discovers that the grass isn't always greener on the other side. Who says adults can't have the occasional face mask day full of karaoke? Now we just replace the sparkling grape juice with red wine!
"Boyhood"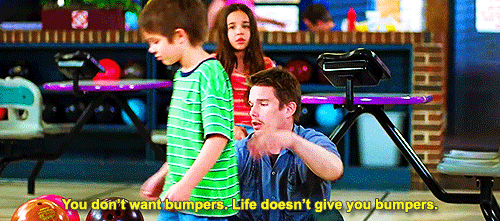 This movie was filmed over the course of twelve years, following each actor's journey through the turbulent, unexpected waves of life. The brilliance of this film comes from the heart of its relatable message. There's nothing happening the majority of the time, but the characters are all growing from an abundance of believable trials and errors one experiences from childhood into adulthood. I found myself reliving my most awkward teenage moments, like talking to my first crush or bickering with my mom over something I knew she was right about.
"Ferris Bueller's Day Off"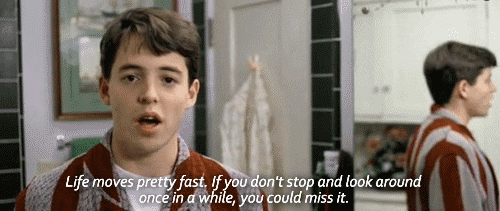 I can honestly say that I am 100% a Cameron that wants to be a Ferris. While tromping around and having unforgettable adventures sounds appealing, the idea of staying safe and avoiding conflict is also pretty darn tempting. But it's not nearly as exciting as being bold. Step out of your comfort zone. Spend a day that was supposed to be productive chasing fun opportunities instead! I spent too much time wishing I'd seized the moment. Don't be like me. Take some advice from Ferris!
"The Breakfast Club"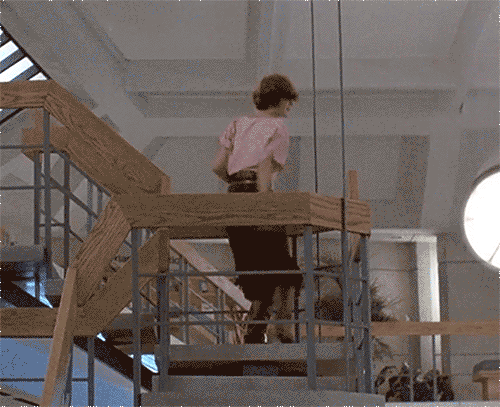 Being one of the kids that never really felt like I fit in with any one group but instead always had a diverse group of friends, this movie is a perfect representation of my social circle. Chock full of learning curve moments, unexpected bonding between unlikely friends, and finding that voice that makes you feel powerful, "The Breakfast Club" is like the anthem movie of my life. Learning to compromise and find a balance with those you may not have a ton in common with is such a valuable lesson. The scene at the end where everyone goes their separate ways and Billy Idol starts blasting- you know that everything is going to be okay. That movie speaks volumes to my awkward soul and modge-podge of different friends that became my family.

Finding those things that make you happy is far underrated, even if you are a total dork that will accidentally spurt out internal dialogue on occasion. These movies would be the first ones to watch if my life had a movie queue. And I have no shame being enamored with coming-of-age 80's movies or sometimes wishing I could go back to being a carefree kid without bills or as many responsibilities to deal with!