Over the past eleven days, I have flown to Japan and experienced various landmarks of Japan, and have dove into the culture. With still a week left in this beautiful country, I already have a vast view of the various things to do in Japan, and still, have time to uncover many more.
1. The Landmark Tower, Yokohama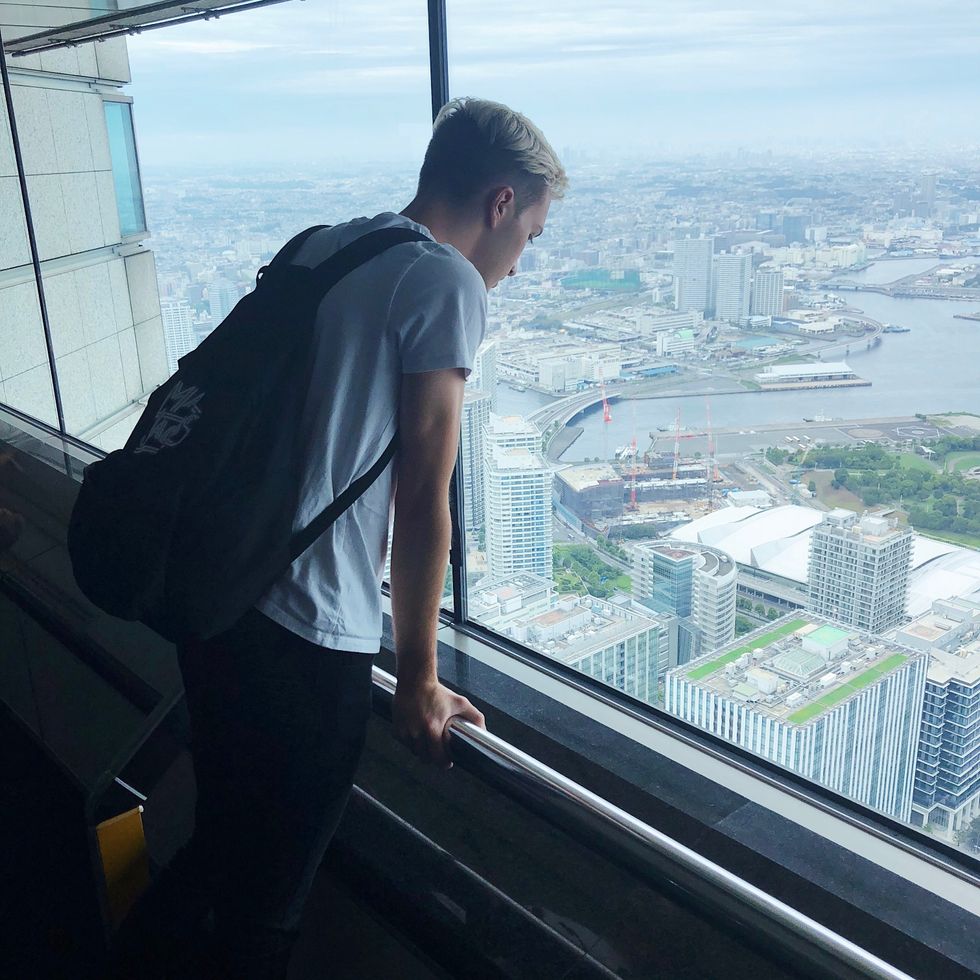 The Landmark Tower is an iconic 73 story building in the heart of Yokohama, Japan. At only $10 per adult during weekdays, the elevator brings you to the 69th-floor observatory at a rapid pace, where you are then able to look over the entire city at every angle.
Being the fastest elevator in Japan, both the experience of being in the elevator and the beautiful view from the top are worth the experience. On the 69th floor, there are various areas for you to take Instagram-worthy pictures—like beams covered in hearts, numerous fish tanks, and a large decorated wall displays.
2. Cosmo Clock 21 Ferris Wheel at Yokohama Cosmo World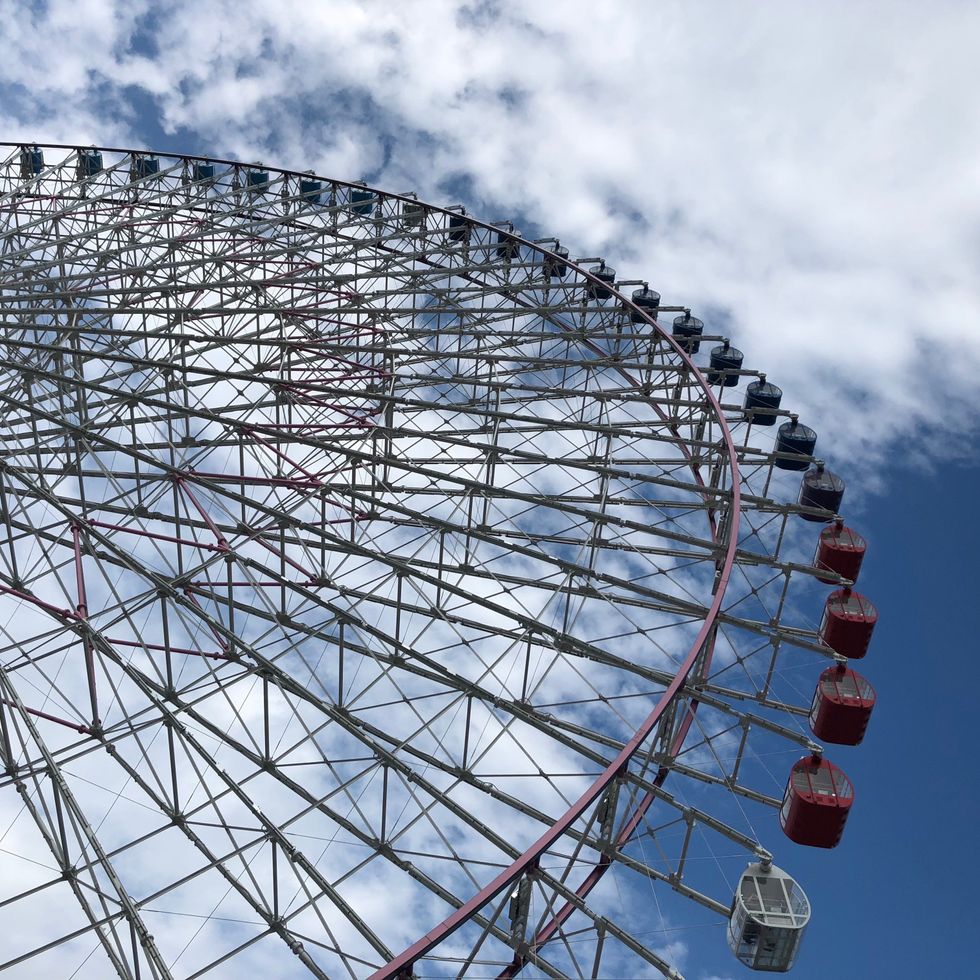 The Cosmo Clock 21 has been one of my coolest experiences so far in Japan. Although the other rides within Yokohama Cosmo World were worth every second, this 369 ft 69th-floor wheel over the water might have topped many of the others. At 700 yen, equivalent to about 7 US dollars, the Ferris wheel takes about 15 minutes for a full rotation, where you then get off. Being in such awe, I spent most of the time on this wheel taking pictures and videos for Instagram, and let's just say they came out perfect.
3. Kawaii Monster Cafe, Shibuya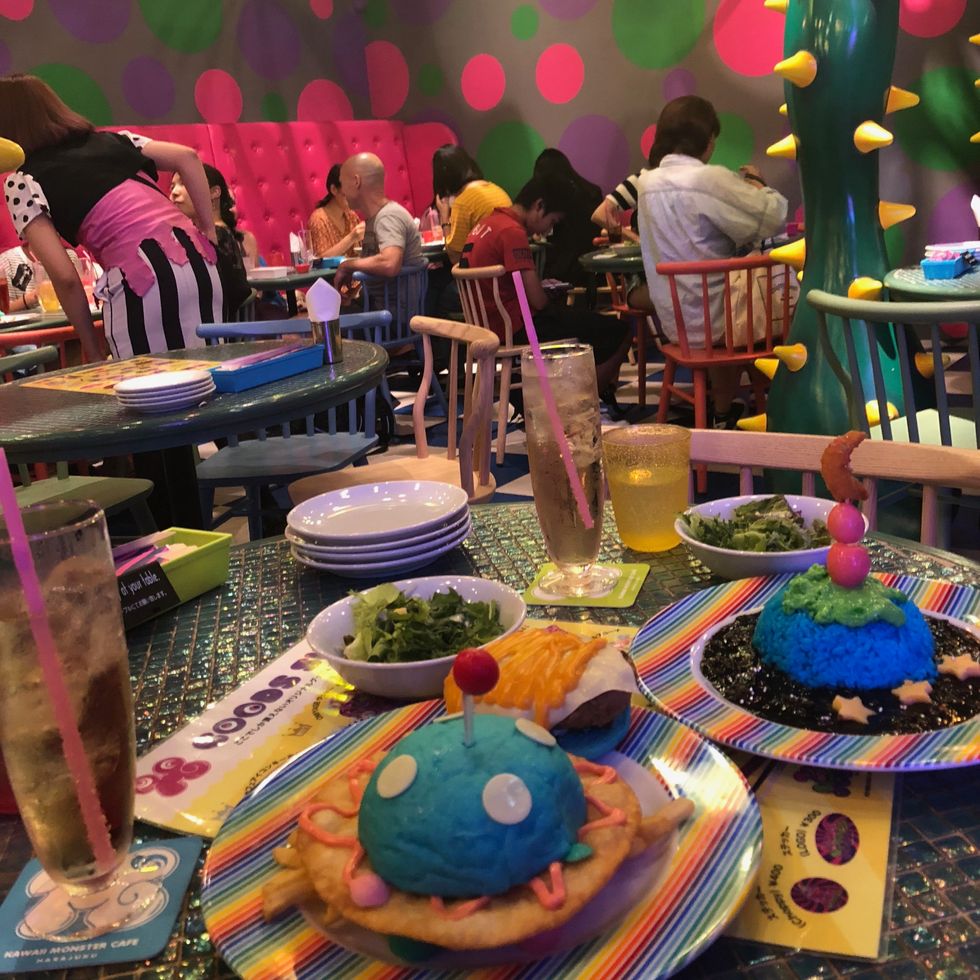 Kawaii Monster Cafe is an extremely funky, colorful, and high-spirited restaurant in Shibuya, Tokyo. It is usually very busy, but my friend and I happened to luck out and enter without a reservation. This crazy, yet amazing restaurant features rooms with walls dripping in ice cream, hanging baby bottles, a huge spinning cake, and foods served as all colors of the rainbow. Kim Kardashian went—so take both her word and mine. It is worth every second.
4. Takeshita Street, Shibuya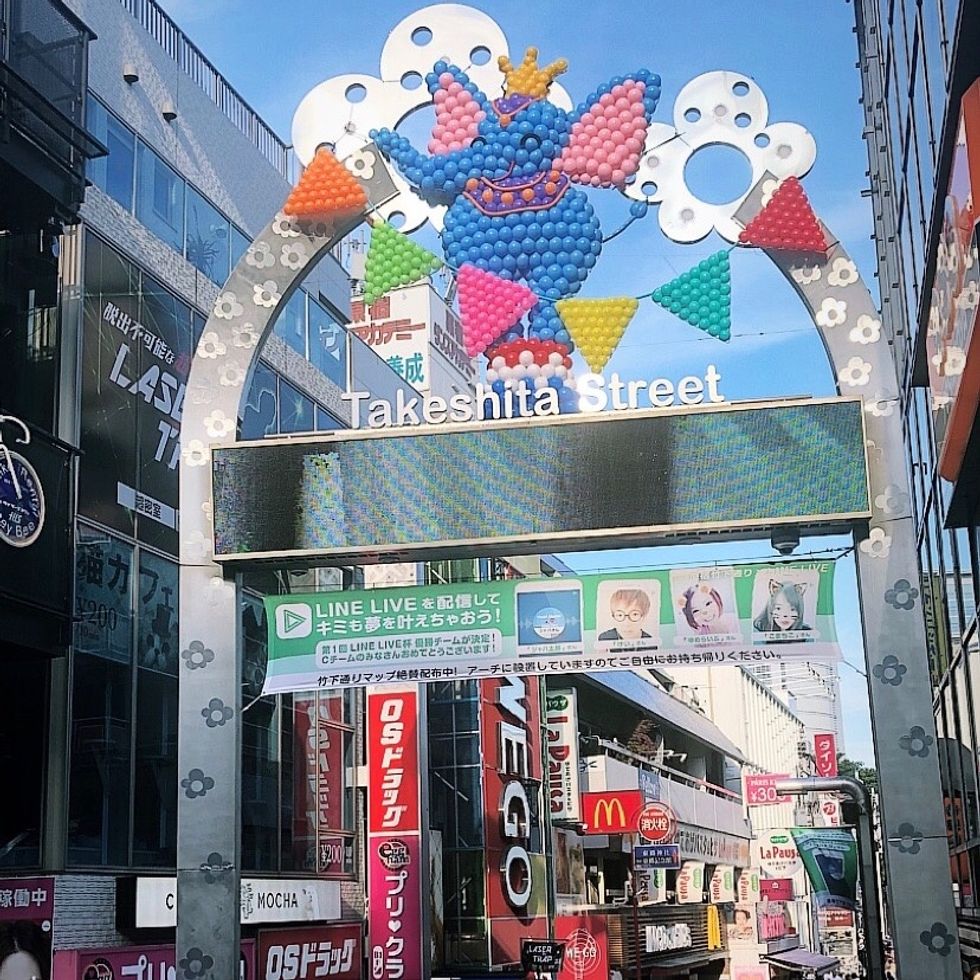 This is now one of my favorite streets, like ever. Takeshita Street is located in Tokyo and features various famous shops. The street is lined with candy stores, milk tea restaurants, cafe's, and cool clothing shops. When I stepped foot onto this extremely—and I mean extremely—busy street, I fell in love almost instantly. I could have walked around this famous street for hours.
5. Tokyo Disneyland, Urayasu
Today I visited Tokyo Disneyland, and it was such a cool experience. As I have visited Disneyland in Orlando, Florida seven times in the past, I loved seeing how this beautiful culture celebrated Disneyland. It was extremely busy, and everybody was so happy, which I loved to see.
Disneyland is definitely the happiest place on Earth, and after meeting so many people who approached me, I wished I could stay for much longer. DisneySea is the park next to Disneyland that has more rides, but being in Disneyland for the day, it was nice to spend time walking around, sightseeing, and shopping.
The lines for the rides in Disneyland were extremely long, but I did go on a few. As a tip, make sure you get your FastPasses as early as possible because the kiosk to get them for some rides did shut down today around noon. It was still worth the hour wait for some of the rides though, I must say.
It has been an absolutely amazing, life-changing experience being able to stay here in Japan for nineteen days. I would recommend with all my heart doing so if you get the opportunity, as so far, the experiences have been ones that will last a lifetime.