It offers the opportunity to learn about competition and build skills during some of the most impressionable years. Therefore, it's important for athletic programs to promote and nurture positive, healthy coaching. Coaches and athletic staff are influential figures to student-athletes, especially in their capacity to teach those in their charge pertinent life lessons.
Student-athletes may find playing sports is a valuable way to learn. Students attain knowledge through different methods: visual stimuli, auditory cues, and active participation. Furthermore, the skills and traits that student-athletes hone on the field can usually transfer into other aspects of life. Participating in competition and practice, and being part of a team, can give student-athletes the tools necessary for success in and outside of sports.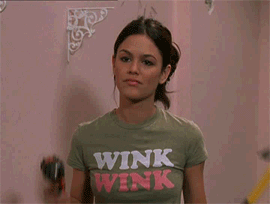 media2.giphy.com
School sports are a valuable platform for packaging important lessons into comprehensible, practical ideas. Interscholastic athletics are more than just a fun way to exercise and compete; they are a springboard for developing universal traits that can lead to life success. The following are four of those traits, along with information on how they can be utilized outside of athletics.
The Far-Reaching Impact of Interscholastic Sports
Sports as a whole can only be as helpful, dignified, respectful, and life building as the athletic staff that is in charge. Student-athletes learn valuable life traits directly from dedicated coaches and other staff who grow to be looked on as role models. For those considering becoming an athletic administrator or similar professional, the career offers many rewards. You are able to mold young lives by setting an example, by teaching important life lessons, and by cultivating useful traits that can carry the student-athlete far beyond school. Interscholastic sports have the ability to reach—and to change—students on a personal, teachable level.