Born on the west side of Athens, Georgia and current UGA attendee, Tristan Lapetz is not just another college student. Although he studies Psychology, his real passion is in his music.
As a rapper, Lapetz is unusually humble, especially for a genre usually associated with ostentatious behavior and luxurious lifestyles. He describes himself as introverted and enjoys examining poetry, stories, and psychology, which encourages his music. Lapetz entered college with a goal of becoming a Mechanical Engineer but switched the first day to Psychology and Music Business.
He knew those were deeper interests which could propel him to becoming a more successful musician. Now, as a senior in college, Lapetz intends to continue his career in both psychology and music, while one day aspiring to become a producer. To some surprise, Lapetz initially launched his musical pursuit as a Jimi Hendrix enthusiast. He began playing acoustic and electric guitar as he fell in love with the funky rock era, which blossomed into a deep interest in multi-genre music. As he got older, Laptez began writing poetry and eventually turned his poems into music. In high school, his friends encouraged him to begin rapping, as well.
His friends from Clarke Central High School used to freestyle on their front porch and produced music together on their laptops. Although his friends now live all around the country, Lapetz and his friends still communicate through a shared Google Doc of freestyle raps. This unconventional method has assisted Lapetz and his friends send their work back and forth in order to perfect it. He attributes his passion for rap to his high-school friends, who pushed him to continue writing and hip-hop icons, Eminem, Tupac and Kendrick Lamar, whose lyrics have touched him deeply. Lapetz noted that having a diverse background in music interest helps his production and helps him connect with other musicians.

For the past year, Lapetz has found interest in producing his own music. He admits that his EP and single were fully written and recorded in his room, but knows it is the most beneficial option for his music. He attributes a great number of thanks to The Globe recording studio for helping him master his EP. He noted their incredible talent for engineering music and improving his music in ways he was not as skilled at doing. This past year after spending some time in the summer working around music in Ohio, Lapetz decided that producing provided "full artistic creative control". Since then, he has made all his own beats and plans to incorporate his guitar skills into his future work.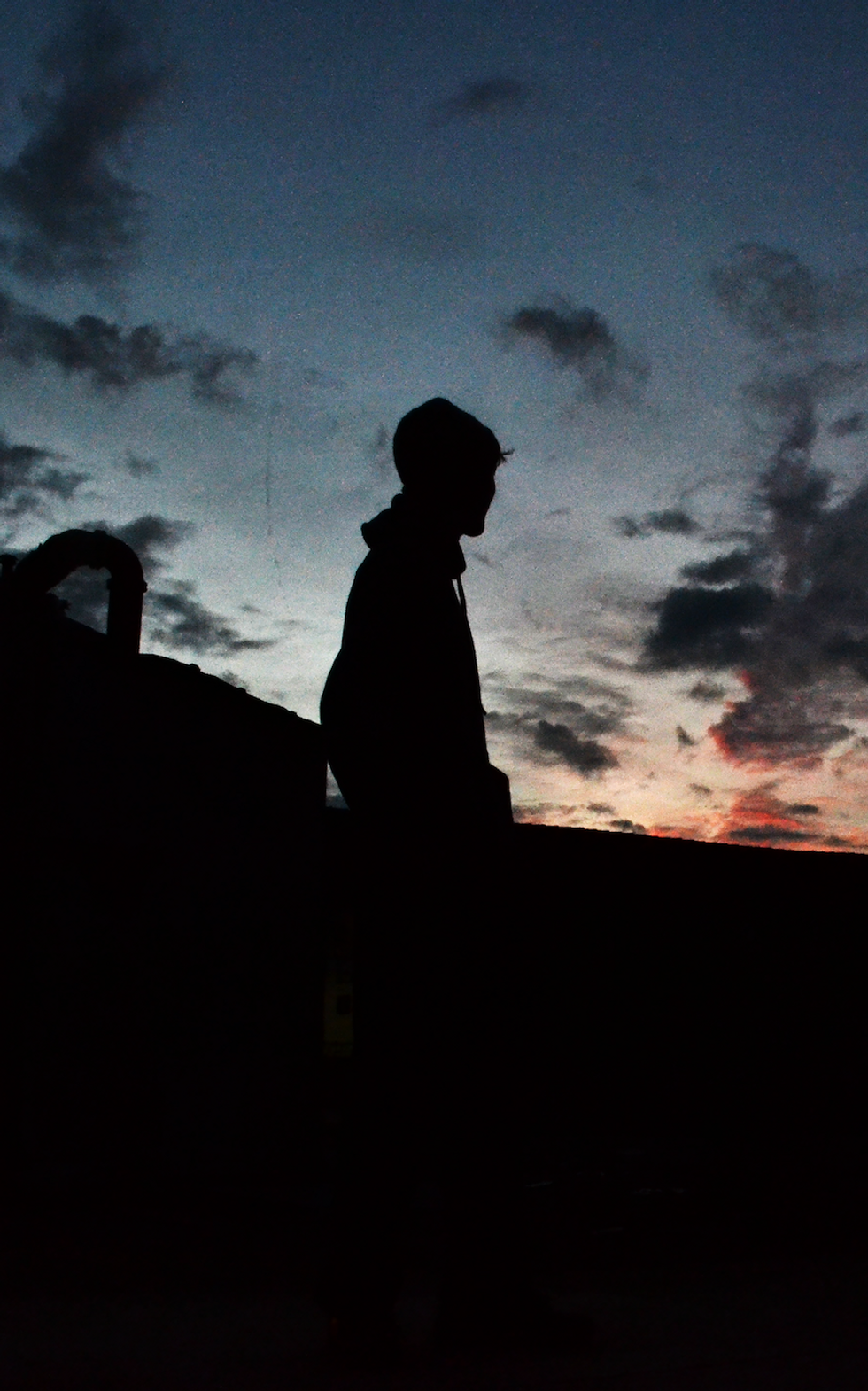 "Early Works" EP Art
You may have heard Tristan Lapetz referred to as just Lapetz if you've ever wandered into Hip-Hop night on the first Tuesday of the month at The World Famous, a local Athens bar. He recently began going to hip-hop night to observe the talent and fell head over heels for the atmosphere. He described his fellow musicians as "super welcoming and talented". When asked why he admired the group, he noted their love for the art of rapping while maintaining day-to-day jobs, which helped him decide to become an underground rapper himself. He says he appreciates the group's raw passion for music rather than the fame which accompanies it. He realized it was possible to have both a career in music and psychology because being well-known isn't the most important element of his music. Lapetz respects the performers at The World Famous because they "really inspire me to continue writing about real stuff and maintain my lyrical integrity. It's also pushed me to explore more local acts and appreciate the art form more,". In the future, Lapetz would love to begin performing at The World Famous' hip-hop night himself. He plans to continue writing poetry and rap while looking to do more collaboration work and performances around the Athens area to get a good grasp on being in front of many people. He is planning on putting out more EP's and to never go off the map, but until then, he is just looking forward to taking his finals and collecting his diploma.
---
In his newest single, Time Lines, Lapetz explains his beginning in rap. You can listen to it now on Spotify, Bandcamp, and Soundcloud.
Bandcamp: https://lapetz.bandcamp.com
Spotify: https://open.spotify.com/artist/3fONOw8T9TuIWt4ndnfmKu
Soundcloud: https://soundcloud.com/lapetz