The Vinyl Suns got their start just like every other up-and-coming rock band – from hard work and passion. Since their time at Johns Creek high school, most of the band members have been playing and writing together.
Until college, it was simply a fun pastime, but once they experienced Athens, Georgia's contagious musical environment, they couldn't help but become more serious about their playing. In high school, The Vinyl Suns were an unnamed band of three: Paxton McLelland, Chris Callahan, and Trae Berry, but by the first day of junior year of college, they finally got their drummer, Jack Lloyd. Lloyd recalls the initial request to join The Vinyl Suns as: "my bed wasn't even made before Chris came down the stairs and asked me to join." After talking with Lloyd for a while, it seems obvious that this is how a lot of the band's circumstances happen.
The boys are carefree and enjoy going with the flow of their music and performances. From the beginning, the boys haven't had many conflicts about anything. They work well together in writing and performing, but before their very first performance, they didn't have a name. "We [the band] almost didn't happen," Lloyd recalls telling a story of the boys locking themselves in his bedroom the day before their performance at the 40 Watt in Athens, Ga. Their name-writing process was as tedious and created a great deal of "creative friction" among them. They spent hours writing out name ideas until they finally figured it out. They worked to find similarities in musical tastes and agreed the 70's and 80's vinyl age is really what makes them all so passionate about pursuing music. They attribute their love for the vinyl age to their name because it was back when every studio recording didn't have to be perfect. The vinyl age feels like the "heyday of music." Their influences in style and favorite genres stem from the rock revolution, so they wanted to ensure the sound lived on through their band. "We wanted to be the derivatives of the vinyl age because our parents are the ones who lived through it and it was such great music," Lloyd said. So, they became The Vinyl Sons, since they are the sons of the Vinyl age. Some of the boys thought the name was too southern, like Mumford and Sons or The Glorious Sons, so the officially named themselves The Vinyl Suns and never looked back. Since then, they have used suns as a motif in their music, EP cover, merchandise, etc

Latest EP cover, designed by Pedro Pintura
Though they dedicate endless hours to creating new songs, it comes naturally to them. Lloyd described McLelland and Callahan's songwriting as "genius", revealing how the boys sitting around writing until they're happy with the song's sound. Then, the two bring it to Berry and Lloyd to fill in their parts. Their system allows everyone to add each member's favorite techniques and styles into their music. Lloyd agreed, saying "In a band, you sacrifice the personal glory [of owning the lyrics and songs]." Each member's unique style has given the band the diverse set of songs they are so well-known for. Although they call themselves blues-rock, the boys feel like even that description doesn't explain them perfectly. Every individual's preference really seeps through in their first EP, Rise and Shine. The two singers and guitar players, Callahan and McLelland, very on different sides of Rock. Callahan, the lead guitarist, takes advantage of his southern rock influences, like The Allman Brothers, while McLelland, the lead singer, utilizes his gritty vocals with influences from John Mayer, to create a diverse sound of their own. Lloyd, the drummer, pulls soul and funk into his drumming from his musical background and Berry, the bassist, is said to have a passion for studying Red Hot Chili Pepper's Flea and Weather Report's Jaco Pastorius.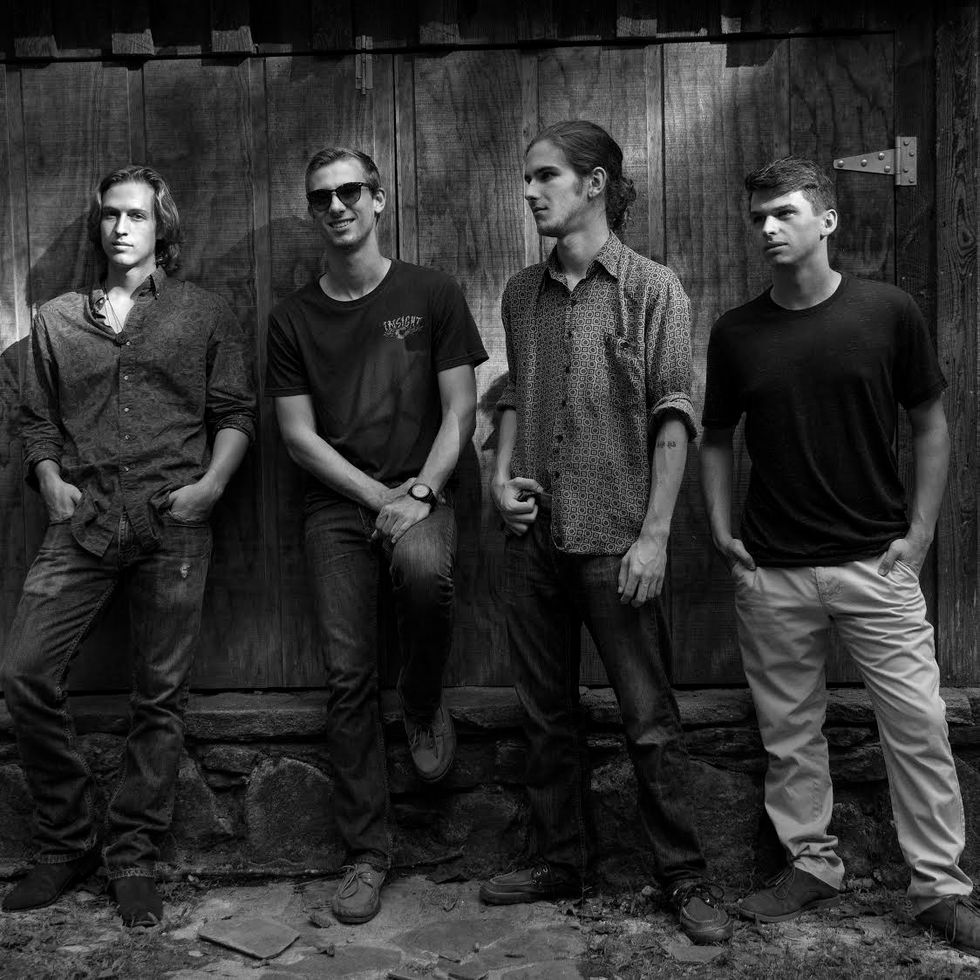 The Vinyl Suns
During their show last Thursday, the Vinyl Suns opened for the Athens-based band, Walden, at the Georgia Theater which is the largest venue in Athens, Ga. I and several hundred others had the pleasure of seeing the band perform with two other very interesting additions: a keyboard player and a saxophone player. The featured saxophone player added different and unique tones to the otherwise classic blues-rock instrumentation. They opened with "Summer Comes Around": a funky upbeat song with a heavy blues influence, continuing to play through their EP all the while hashing out some great solos from each person on stage. The rhythm section was funky when it needed to be, and reserved when it was letting other members of the band take control of the spotlight. "Paxton's vocals were excellent, reminiscent of much older, great bluesy singers like Warren Haynes and Anderson East," says one audience member. "They are a mixture of Rock and Roll and groove. They're the closest thing I have to [the band] Jet," said another, then excitedly added, "They embody everything we grew up with." By the end of the show, the audience was jumping around and ready to download some Vinyl Suns onto their favorite streaming service.
---
They plan for their next full-length album later this year to help decide how to market their genre beyond blues-rock. They hope to be "specific enough to be informative but general enough not to be itemized," Lloyd said. They are excited to announce there will, in fact, be more "funkier music" coming soon. Until then, find them on Apple Music, Spotify, and Bandcamp. (Rumor has it Bandcamp has some exclusive music!)

* CLICK PICTURE or STREAM TITLE FOR LINKS TO MUSIC *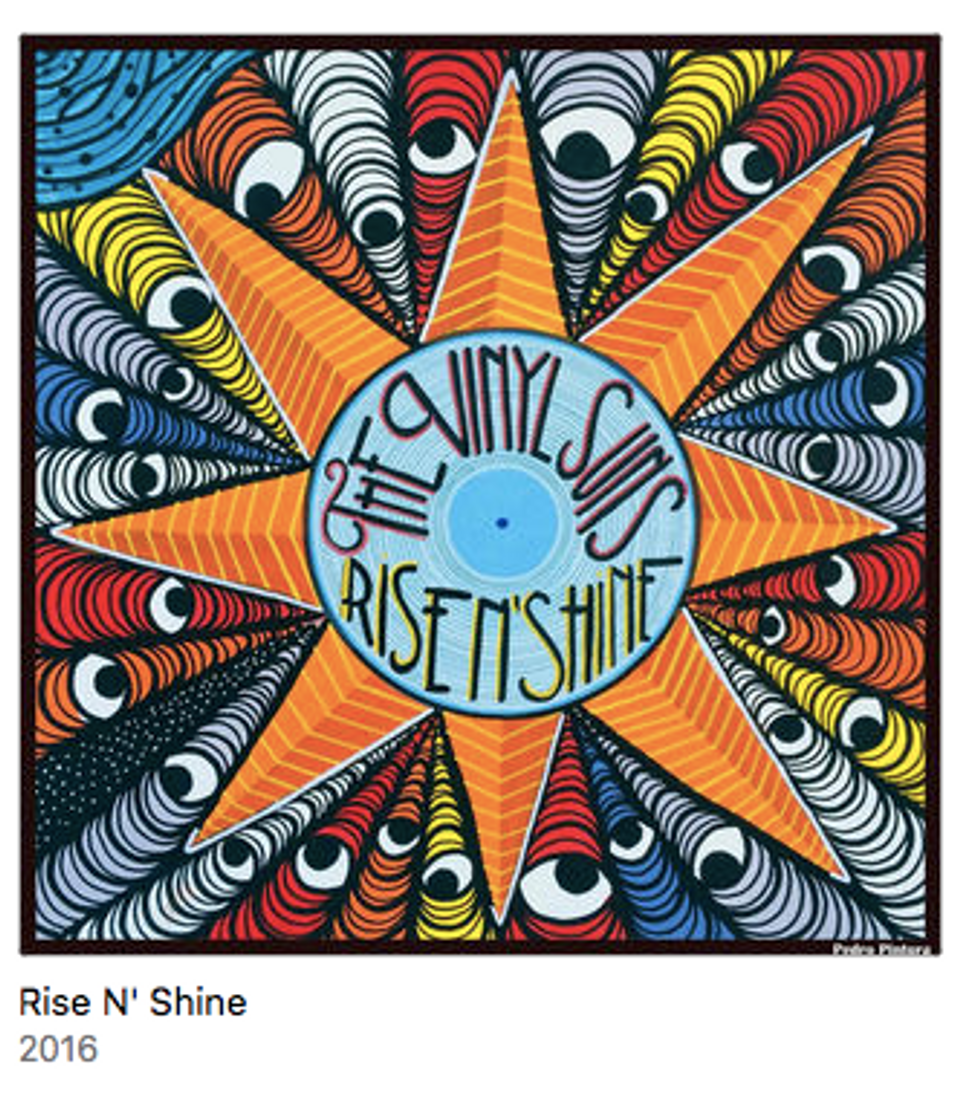 _______