I sincerely believe in the educational power that certain genres of anime (Japanese animation) and manga (Japanese comics) can have. Just like good classical literature, anime and manga can readily provoke deep thought and reflection not only on the stories themselves but also personal and societal morals and values.
This list is a continuation to "13 Anime Shows That Will Make You Think." Please note that I would not recommend these shows for anyone under the age of 13, as the material in them can be quite disturbing to some audiences. Now, enjoy and leave suggestions in the comments below!
1. Beautiful Bones: Sakurako's Investigation (櫻子さんの足下には死体が埋まっている - Sakurako San no Ashimoto ni wa Shitai ga Umatteiru)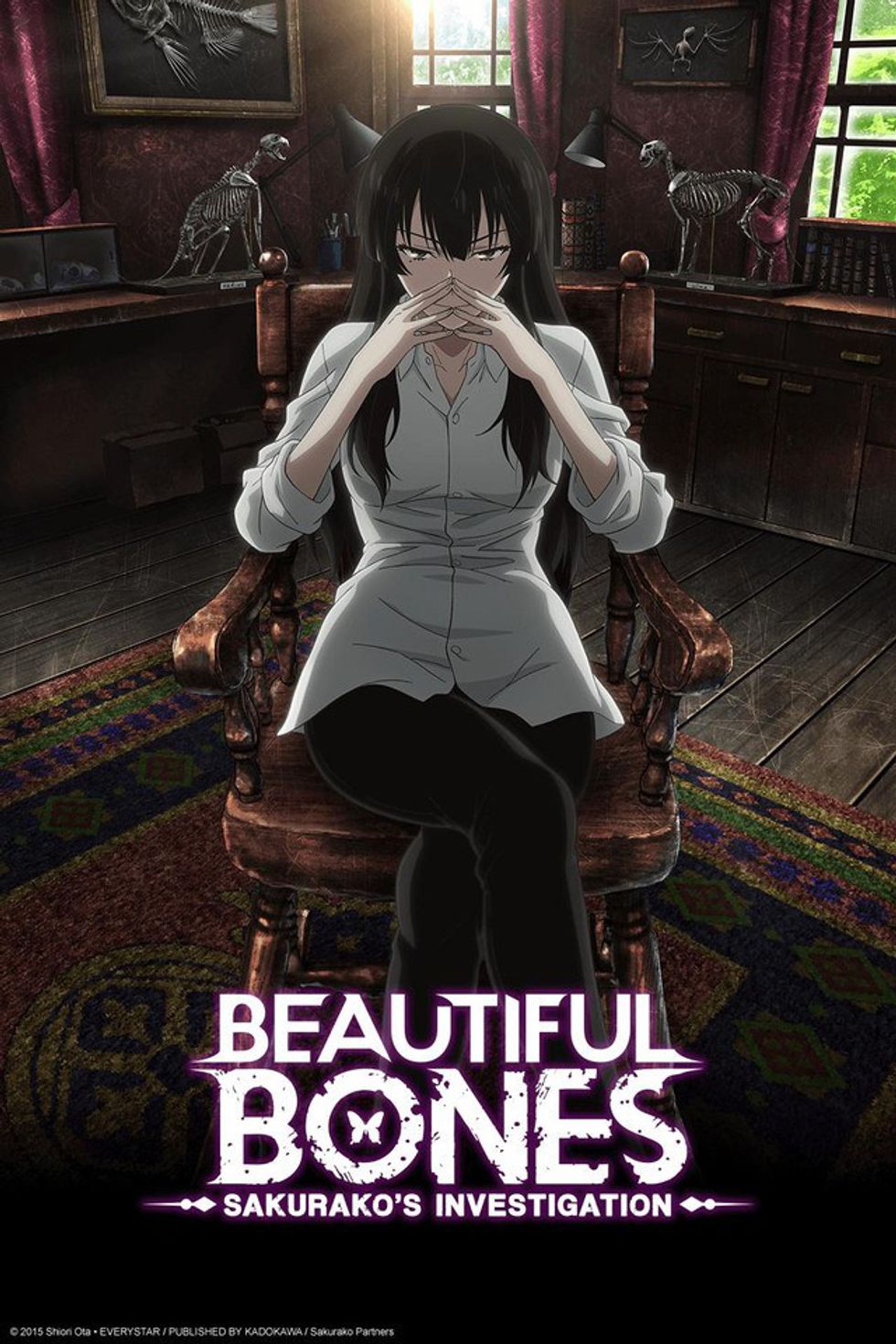 Anime release year: 2015
Plot: Through a chance encounter, high school student Shōtarō Tatewaki becomes friends with Sakurako Kujō, an exceptionally intelligent osteologist in her mid-twenties who lives in a large house with only her housekeeper for a companion. Over time, Sakurako bonds with Shōtarō and has him accompany her in bone-hunting expeditions to find animal bones for her to reconstruct. However, whenever they are together, they wind up finding a human corpse. Why has Sakurako taken such a liking to Shōtarō? What is she hiding from him? What (or who) lies beneath the mystery of her obsession with bones?
Watch it here.
2. Blast of Tempest (絶園のテンペスト - Zetsuen no Tempest)
Anime release year: 2012
Plot: A year after his beloved sister Aika was murdered, Mahiro Fuwa is contacted by Hakaze Kusaribe, a witch of the Kusaribe clan who has been stranded on a deserted island by her former followers. Mahiro agrees to help Hakaze in exchange for her aiding him in finding Aika's murderer. Mahiro and his best friend Yoshino Takigawa embark on a dangerous mission to both save Hakaze and prevent the rest of the Kusaribe clan from awakening the all-destroying Tree of Exodus. Who really is Hakaze? Why does Yoshino agree to help Mahiro, despite having had an apparently salty relationship with Aika? Who murdered Aika, and why?
Watch it here.
3. Danganronpa: Trigger Happy Havoc (ダンガンロンパ 希望の学園と絶望の高校生 - Danganronpa: Kibō no Gakuen to Zetsubō no Kōkōsei)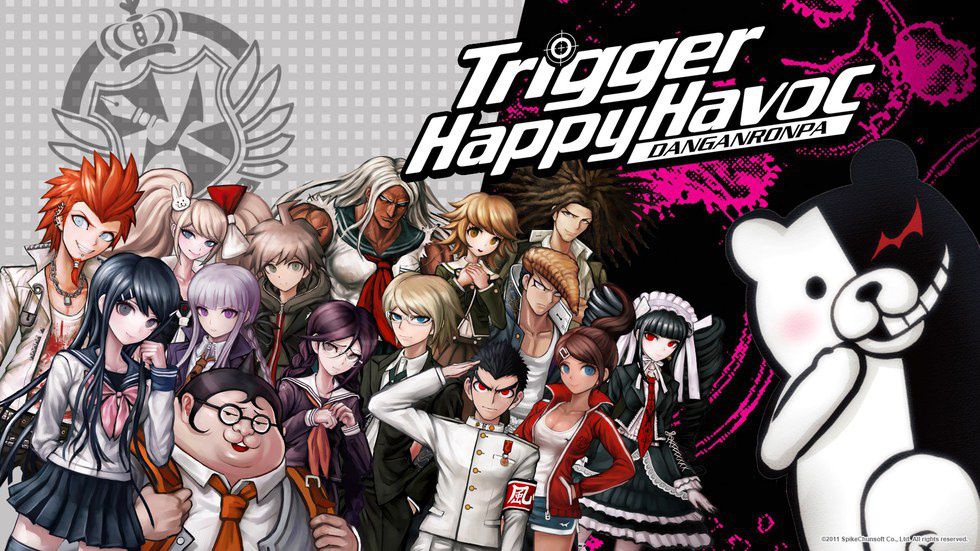 Anime release year: 2013
Plot: Makoto Naegi is chosen to attend the elite Hope's Peak Academy, which accepts only the best students in certain fields each year. Makoto, however, was simply chosen as the "ultimate lucky student." Upon entering the school grounds, Makoto falls unconscious and awakens to find himself locked inside the school along with fourteen other students. A remote-controlled bear informs the students that the only way to ever escape the school is to murder another student without getting caught. What will the students do? Who is behind the sadistic stuffed bear, and why are they doing this?
Watch it here.
4. Erased (僕だけがいない街 - Boku Dake ga Inai Machi)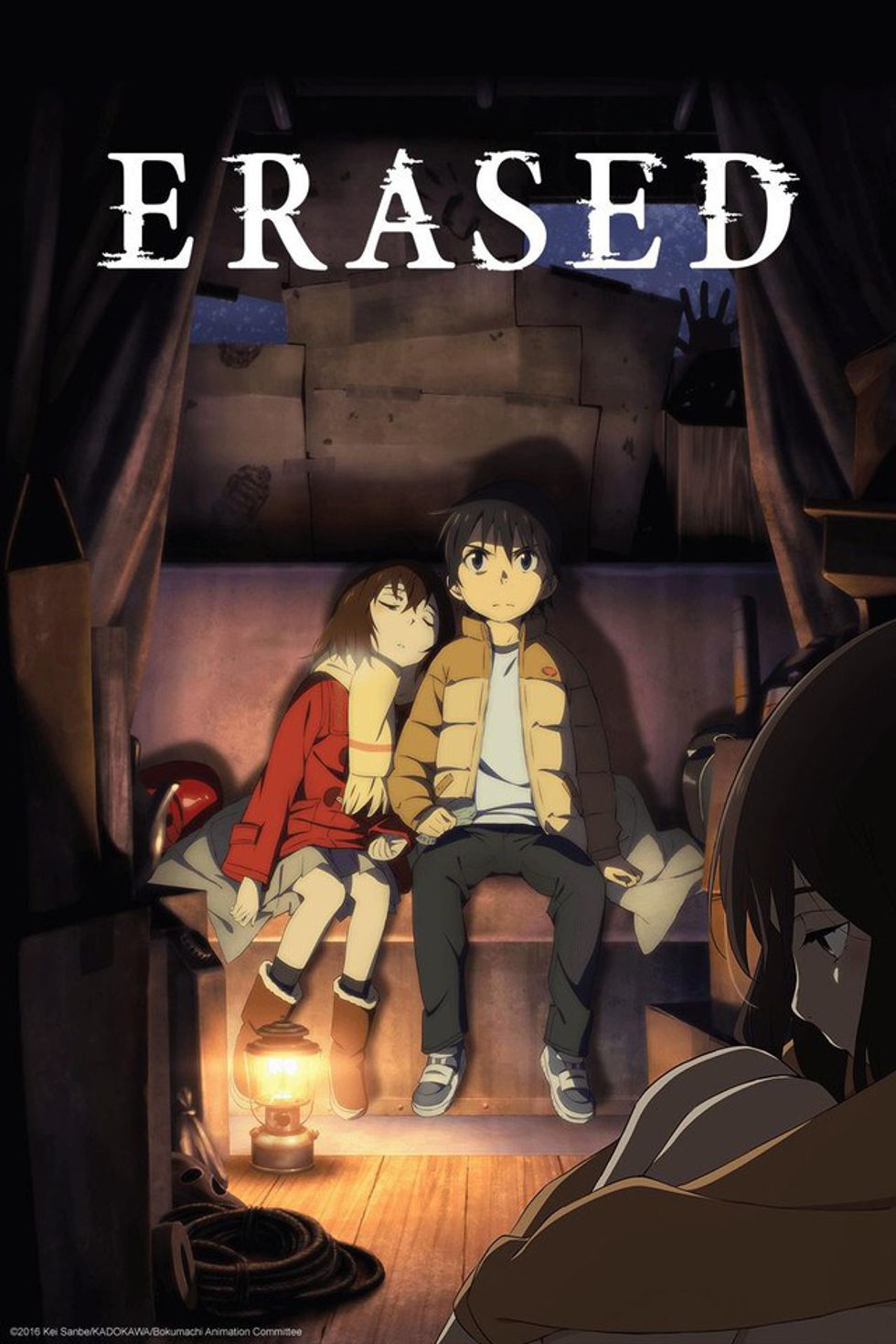 Anime release year: 2016
Plot: Satoru Fujinuma is a young manga artist struggling to make a name for himself. He suffers from what he calls "Revival," or being taken back in time to a moment before a tragedy occurs. One day, after his mother is suddenly murdered, Satoru is taken back an entire decade to the time before a classmate of his was mysteriously kidnapped. Now Satoru must find a way to both save his classmate and, at the same time, his mother in the distant future.
Watch it here.
5. Ergo Proxy (エルゴプラクシー )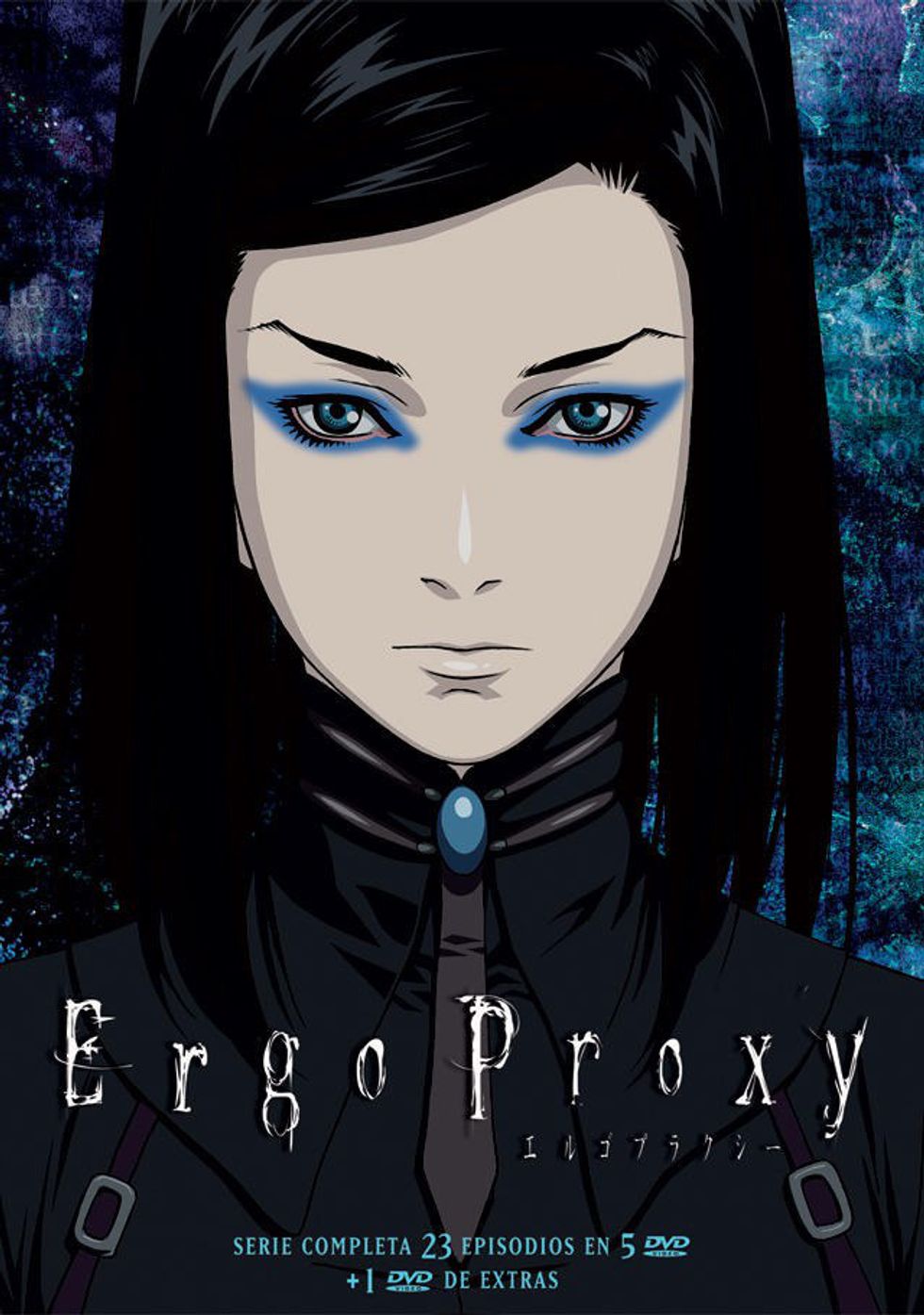 Anime release year: 2006

Plot: The city of Romdeau is supposed to be a perfect place where humans and androids peacefully coexist. Re-L Mayer, a young female inspector from the Civilian Intelligence Office, and her android partner, Iggy, are one day assigned to investigate a series of murders committed by androids infected by the Cogito virus, which causes the machines to become self-aware. Who is behind these murders and this virus? Will Mayer be able to rescue the delicate balance in Romdeau, or will she be crushed by her mission?
Watch it here.
6. Golden Time (ゴールデンタイム)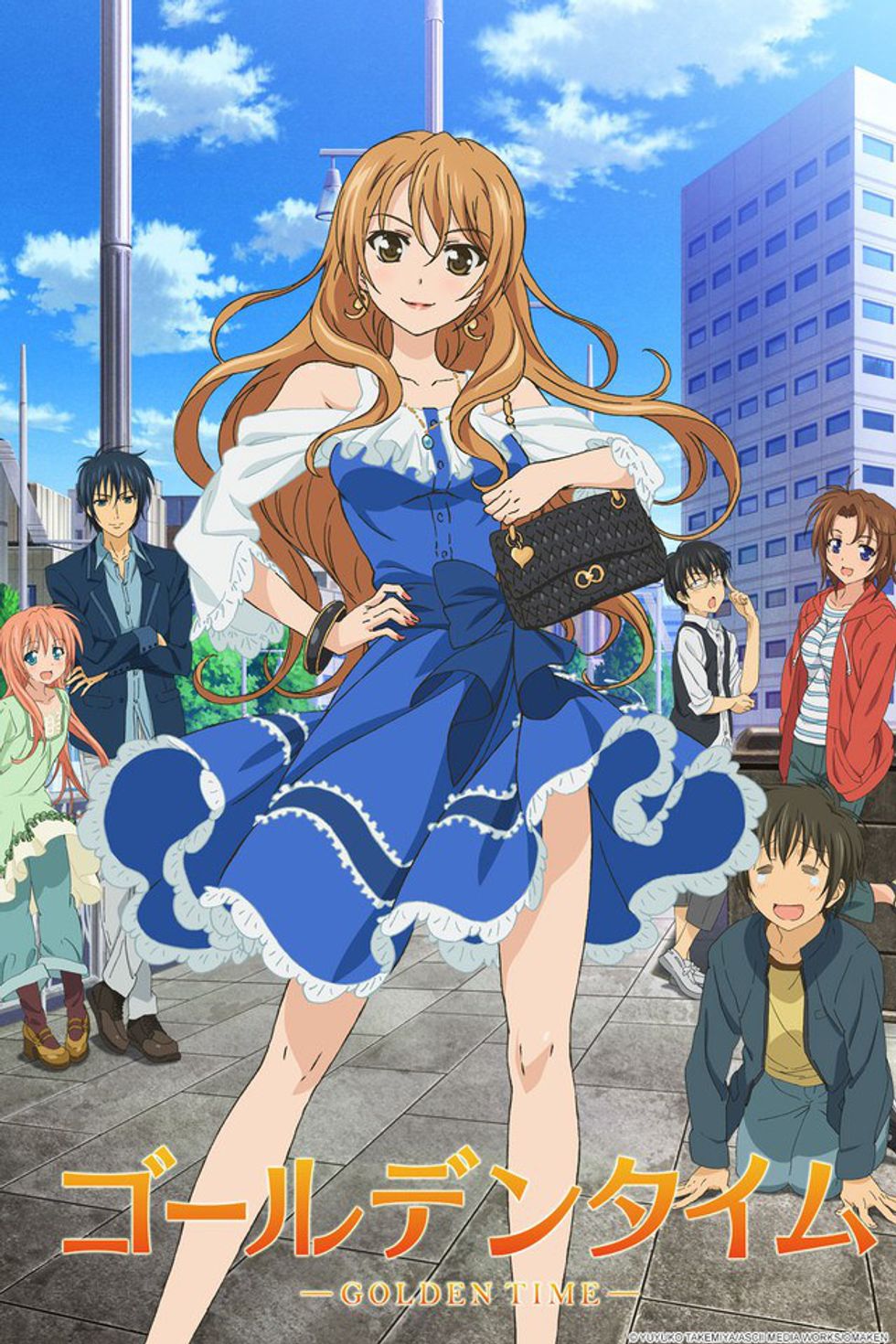 Anime release year: 2013

Plot: Banri Tada suffers from retrograde amnesia caused by a fall from a bridge shortly after his high school graduation. Upon moving to Tokyo to attend a private law school, Banri meets first-years Mitsuo Yanagisawa and his beautiful, rich, and obsessive "supposed-to-be-fiancée" Kōko Kaga, and second-year Linda, who is unusually kind to Banri. Who are Mitsuo and Kōko? Who is Linda? As his memories return and a relationship blossoms between him and Kōko, Banri must cope with maintaining the balance between his new and old lives, his friendships, and his sanity.
Watch it here.
7. Hamatora (ハマトラ)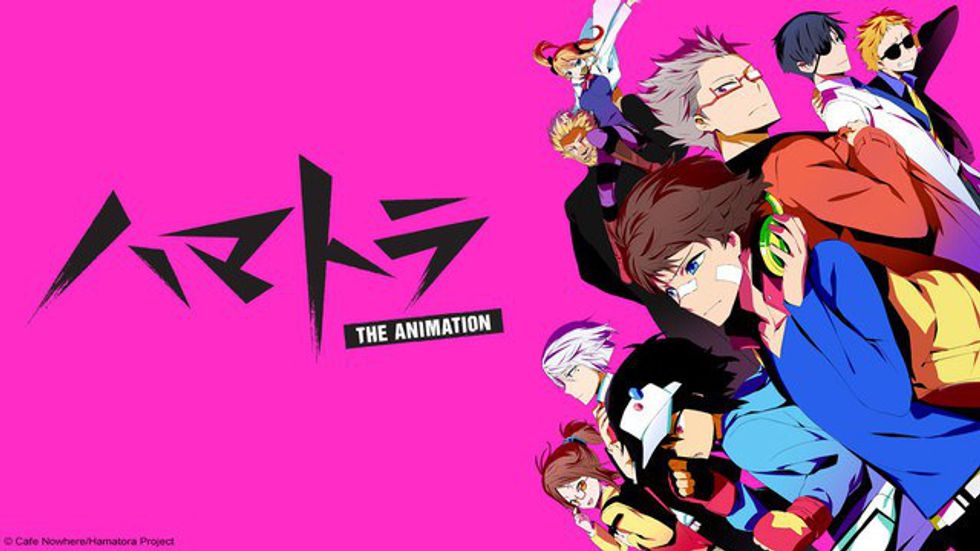 Anime release year: Seasons 1 and 2 - 2014;

Plot: In a world where a select few human beings possess extraordinary abilities called "Minimums," or small miracles, these "minimum holders" are given highly advanced training in the Facultas Academy to develop their potential. As a result, those who graduate from Falcultas receive extreme benefits and privileges that enable them to be highly successful in life, such as being entitled to any job or career they want with ease. Seventeen-year old Facultas dropout Nice and his friends Hajime and Murasaki live in Yokohama, Japan, and form the Yokohama Troubleshooter detective agency known as Hamatora. Over time, Nice and his friends become aware of a series of minimum holder murders as well as the existence of minimum holders who seem to have acquired their minimums instead of being born with them. Will Nice assist in helping build a "balanced" society at the expense of innocent lives? Who is behind the murders and the non-innate minimum holders? The answer is closer than he ever imagined possible.
Watch it here.
8. Hyōka (氷菓)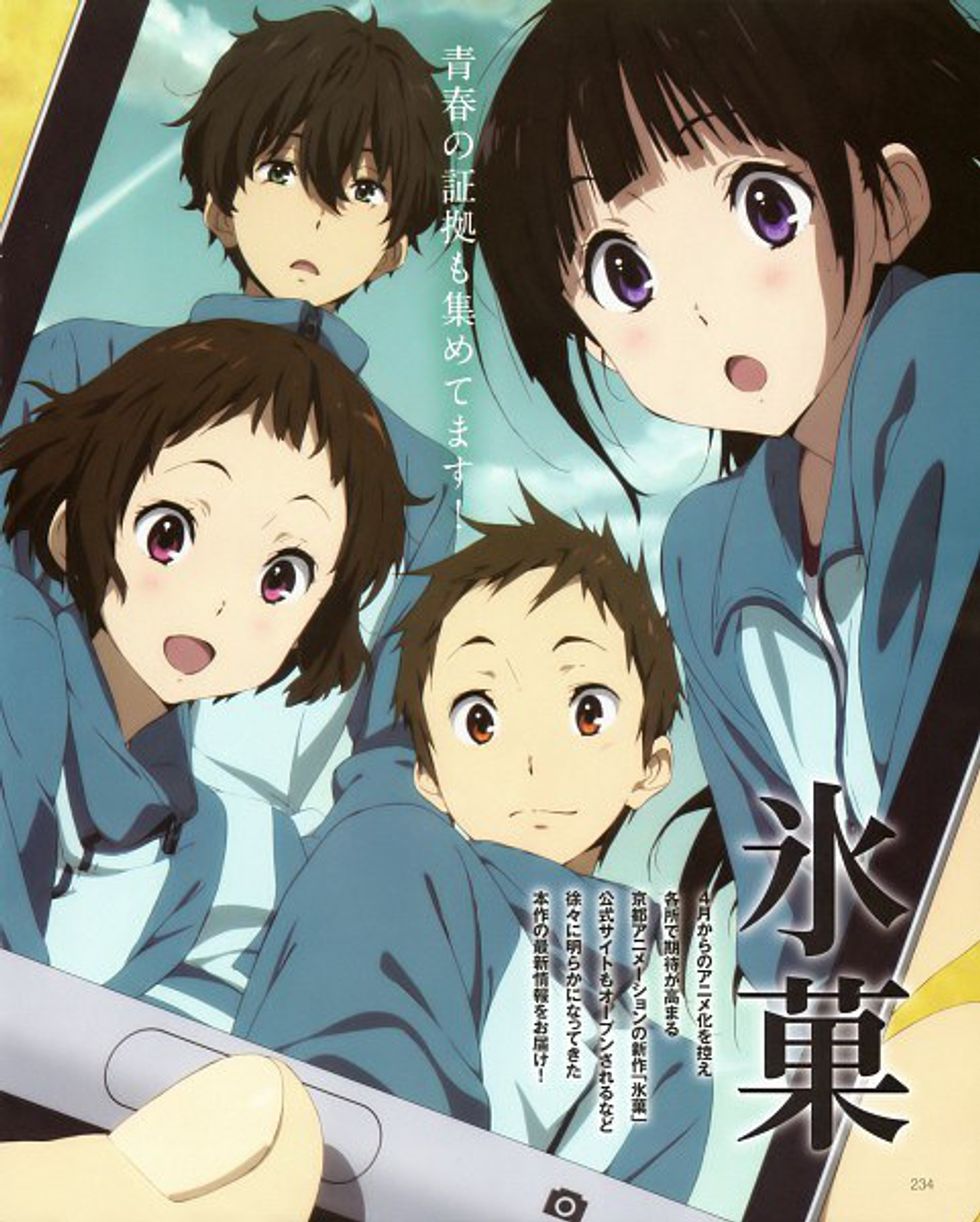 Anime release year: 2012

Plot: High school freshman Hōtarō Oreki lives by a simple philosophy: "If I don't have to do it, I won't; if I have to, I'll do it quickly." Upon his older sister's request, he becomes a member of the Classic Literature Club in order to prevent it from being dissolved by the school's administration. His "energy-conserving" lifestyle is disrupted when he meets Eru Chitanda, a curious and active girl who becomes the president of the Classic Literature Club. Along with Hōtarō's childhood friends Satoshi Fukube and Mayaka Ibara, Hōtarō and Eru begin to unravel the mystery behind the school's classic literature anthology, while discovering inconvenient truths about their surroundings as well as each other.
*Not available for legal streaming in the U.S.
9. Nanana's Buried Treasure (龍ヶ嬢七々々の埋蔵金 - Ryūgajō Nanana no Maizōkin)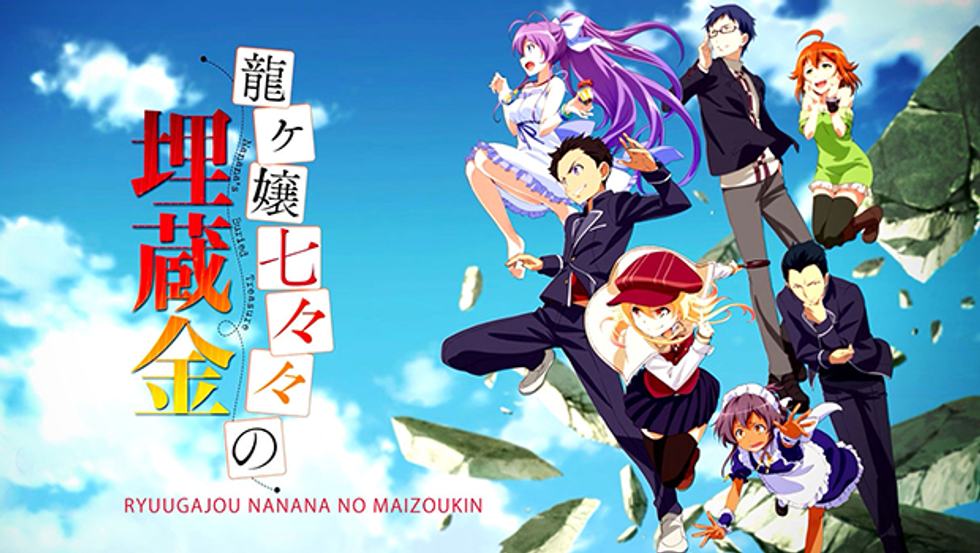 Anime release year: 2014

Plot: Jūgo Yama is forced to transfer to Nanaejima Artificial School Island and, with a limited budget for his living expenses, moves into the apartment haunted by the spirit of Nanana Ryūgajō, a genius student who was murdered in that apartment ten years before. Jūgo, determined to help Nanana move on, joins the school's Adventure Club in a treasure hunt royale to find the Nanana Collection: a series of artifacts, created by Nanana herself, which are believed to possess magical powers. Who was Nanana? Why did she create these artifacts? Who murdered her? Moreover, who exactly is Jūgo Yama and why is he here?
Watch it here.
10. Rainbow: The Seven Prisoners of Compound Two Cell Six (Rainbow:二舎六房の七人 - Rainbow: Nisha Rokubō no Shichinin)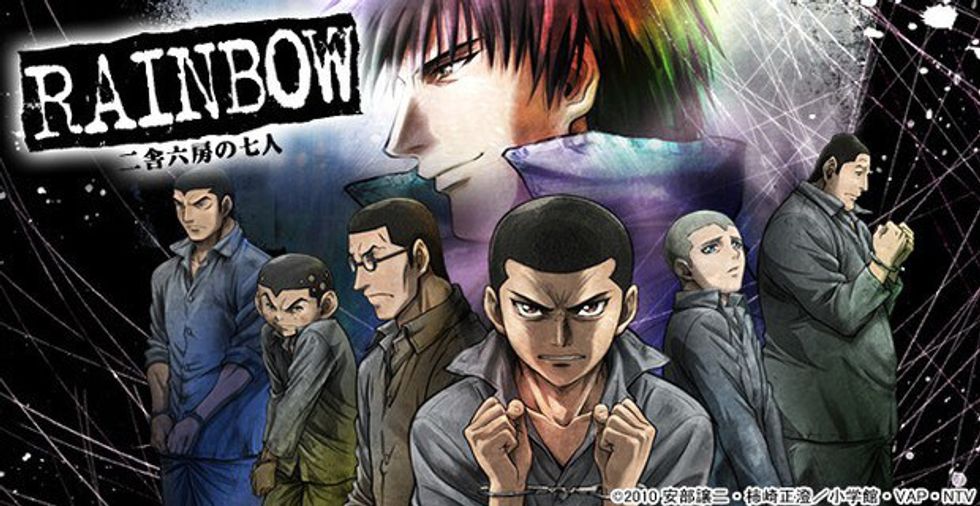 Anime release year: 2010

Plot: Set in 1950s Japan, the story focuses on the seven junior delinquents at Shōnan Special Reform School. The boys face unfairness, cruelty, and are witness to unspeakable atrocities at the hands of those in positions of power while becoming mentally stronger and forming unbreakable bonds that will last long after they leave the school.
*Not available for legal streaming in the U.S.

11. Samurai Champloo (サムライチャンプルー)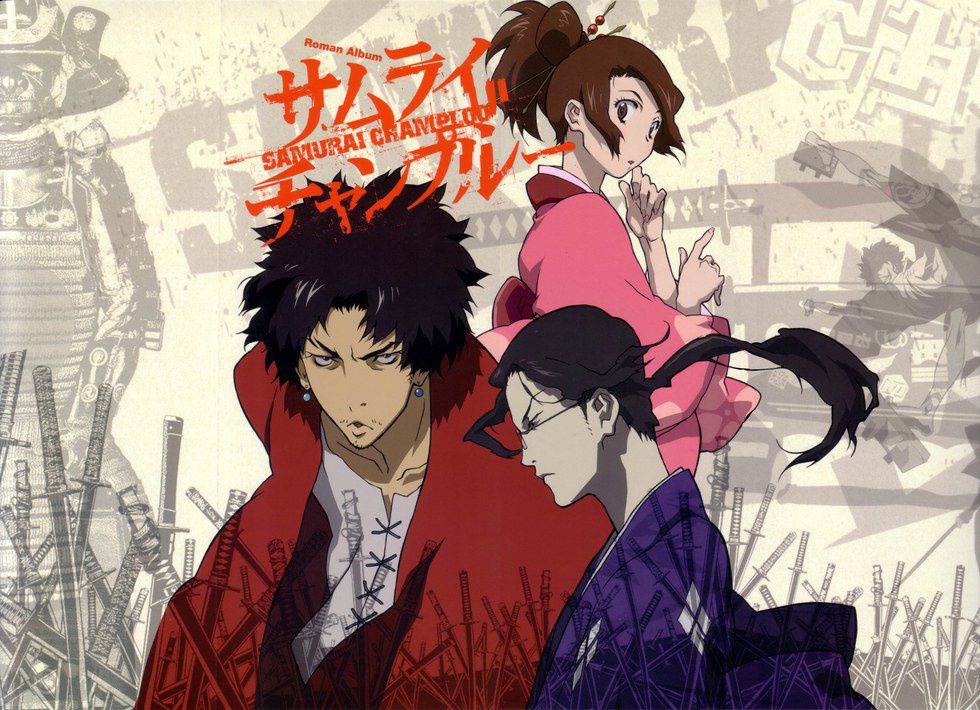 Anime release year: 2004
Plot: In Japan during the Edo period, young tea shop waitress Fū is saved from being victimized by a band of misogynist samurai. Her saviors, exceptional rogue fighter and swordsman Mugen and wandering samurai Jin, inadvertently kill the Magistrate's son while fighting among each other after saving Fū. Fū helps the young men escape execution and, in return, asks them to help her find a certain samurai "who smells of sunflowers." Who are Mugen and Jin? Who exactly is this mysterious samurai, and what is his connection to Fū?
Watch it here.
12. Steins;Gate (シュタインズ・ゲート)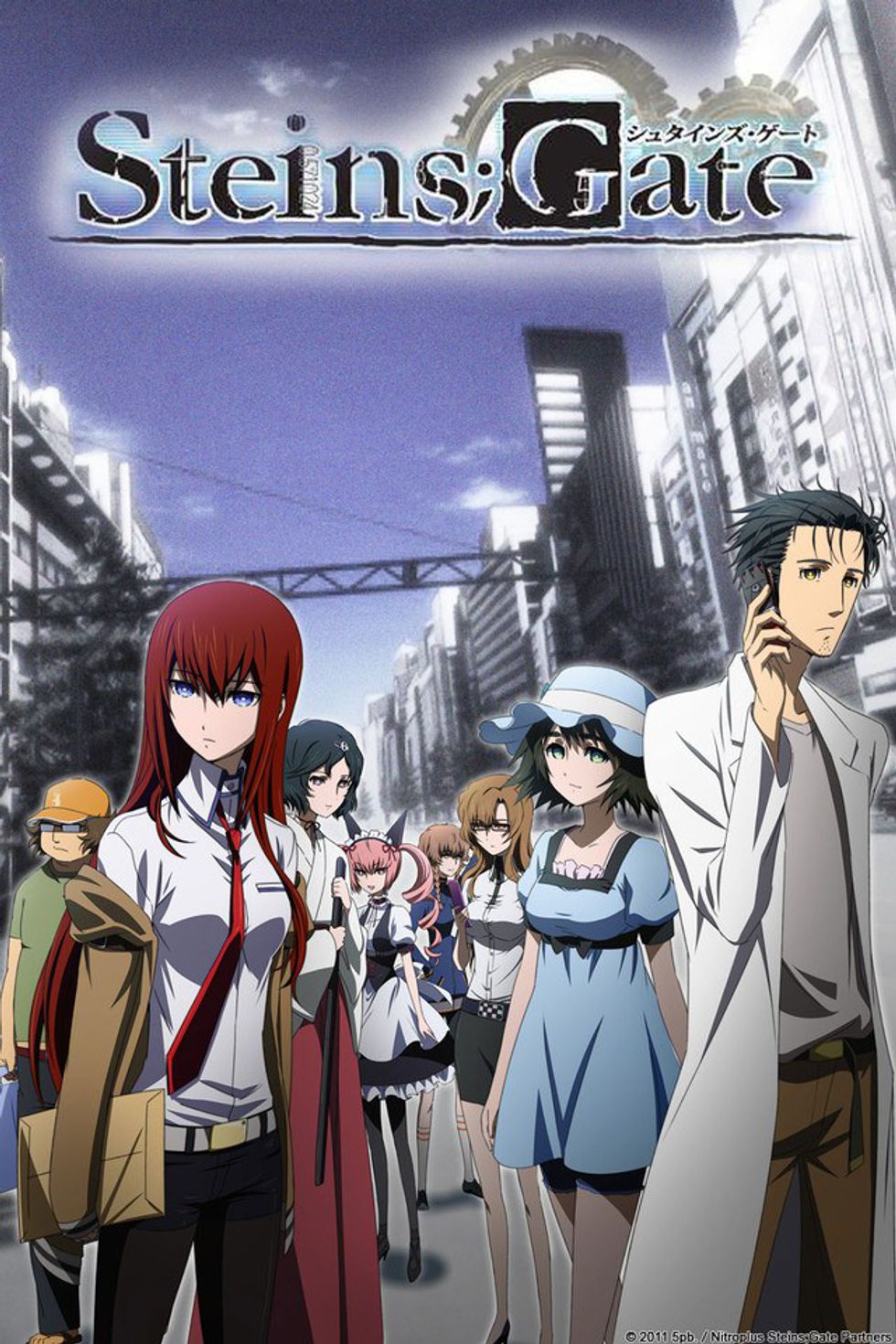 Anime release year: 2011

Plot: Self-proclaimed "mad scientist" Rintarō Okabe is the founder of the "Future Gadget Laboratory" in Akihabara, Tokyo, Japan. Rintarō and his friends have turned their microwave into a device that can send text messages to the past. A government organization called SERN that has been doing time travel research tracks down the members of the Future Gadget Laboratory, who now must avoid getting caught.
Watch it here.
13. The Perfect Insider (すべてがFになる - Subete ga F ni Naru)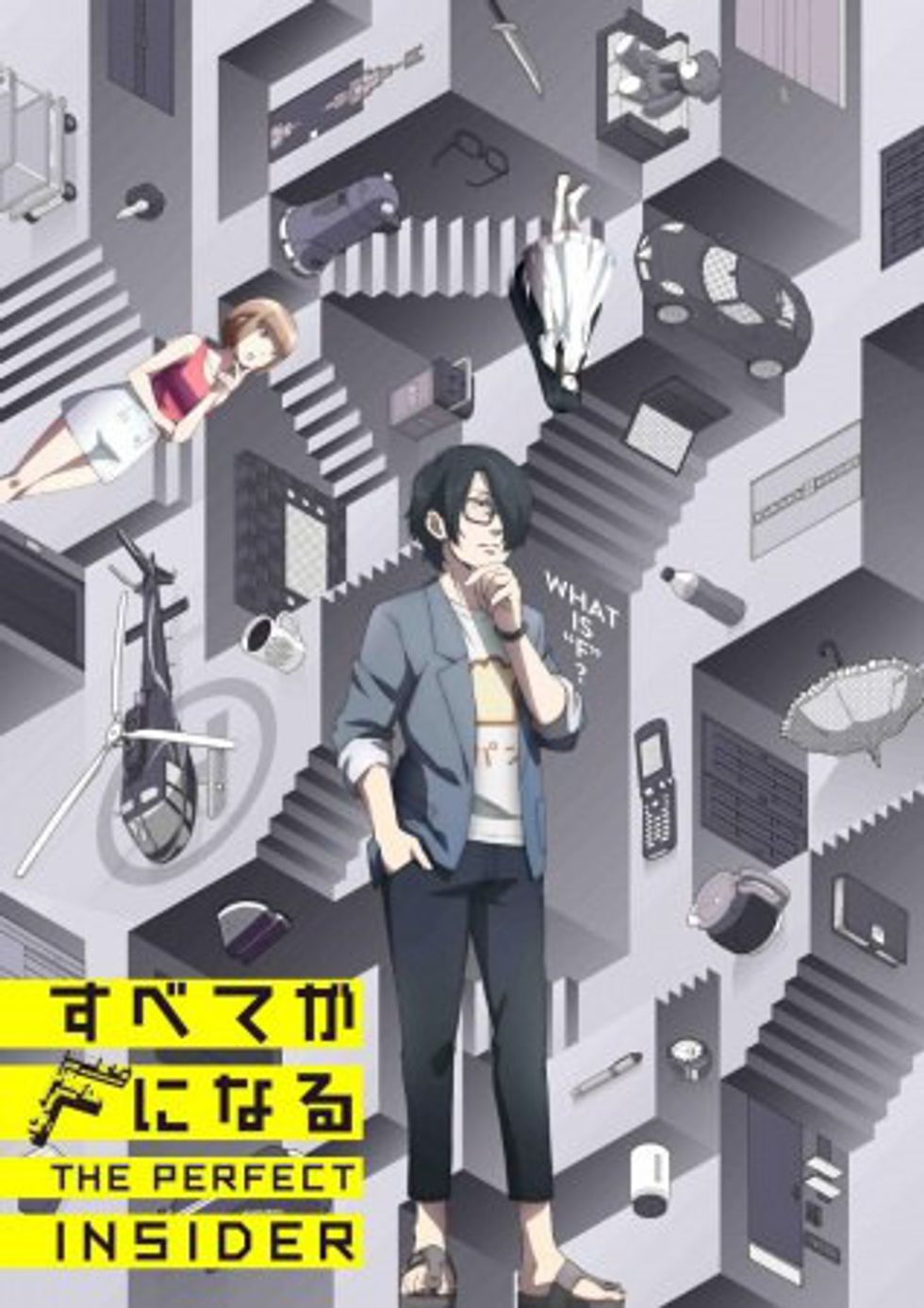 Anime release year: 2014
Plot: Sōhei Saikawa, an associate university professor of architectural engineering, and Moe Nishinosono, the daughter of his mentor, travel to a remote island which holds a research facility headed by genius programmer Shiki Magata. Moe and Professor Saikawa are soon entwined in a series of heinous locked-room murders surrounding the mysterious Dr. Magata. What is the relationship between Professor Saikawa and Moe? Who is Dr. Magata and why is she on this isolated island? Who, and where, is the murderer?
Watch it here.