Dear Idol,
First off, thank you for being YOU! Thank you for being the first one that I run to when I need advice or spiritual guiding! Thank you for always be there! Thank you for all the laughs! Most importantly, thank you for loving me for me and for never giving up on me.
I guess many say that I am one lucky girl because I am on a personal level with the one I call my "Idol". Most of you have the celebrity idols such as Johnny Depp, Kim K, Justin Beiber, Sarah Jessica Parker, etc, but I idolize a friend that I made back in 2008; just because I am friends with her doesn't make her any different than the typical celebrity idol. Actually, my idol is in a Catholic band called Full Armor Band (check them out!), so in all technicality, my idol isn't too far off.
What makes being friends with your idol so much better is that not only could I look up to her whenever it's needed but, I could call her and talk to her when things get rough and ask her for advice! How cool would that be if you could call your celebrity idol? I mean, it's worth a shot..you can always send fan mail and hope for the best! I can send fan mail to my idol as well!
To reveal my idol, shes a beauty- so down to earth, very funny, genuine, outgoing and her love for Christ is SKY HIGH (no wonder why I idolize her!), her name is Tara Lakeman. Many of my friends know about her because I'm completely obsessed with her band but also because I love the friendship I have with them. Their music turns my frowns 100% upside down and I wouldn't have it any other way! For this band, and this band only, will I travel from state to state to see them and cheer them on..why? not only because I adore them, but because they deserve the devout fans; they've earned it over the years.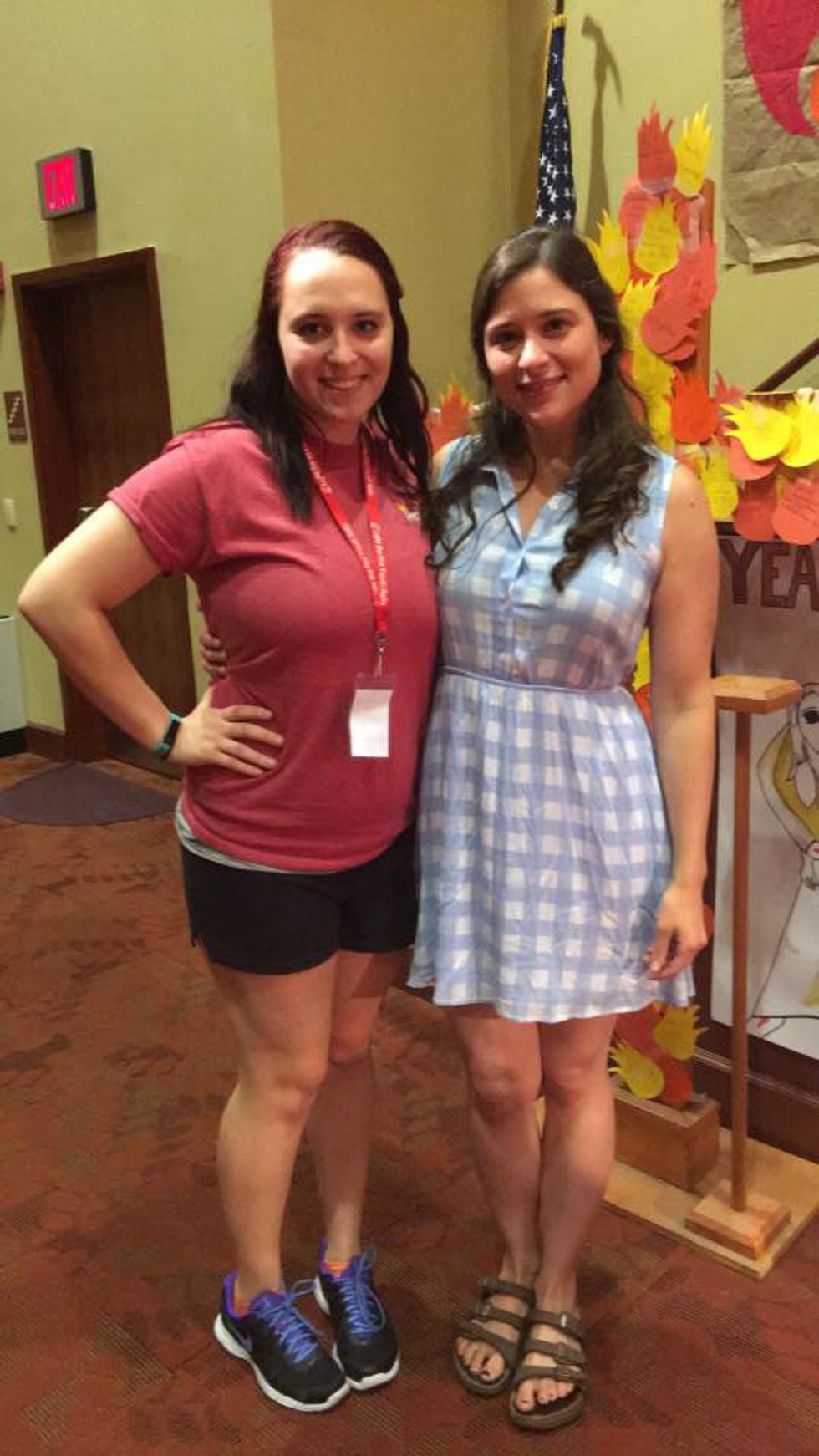 Why, out of every single person in this world, did I pick her to be my idol? Pssht, that's an easy one! Ever since day 1 in 2008, she was always there for me, the good, the bad and the ugly. Never once has she given up on me nor let me go through something along. Through the years our bond has gotten stronger and we became friends. Her friendship with me is something I will value every single day until the day I that I die. Why? Because I'm lucky enough to have a friendship with the girl that I idolize the most. After 8 years, I've grown up and I wouldn't be half of the person I am today if it weren't for Tara- Tara, I appreciate you more than you'll ever know. Keep shining and thank you for the guidance throughout the years!
Sincerely,
The one you have impacted the most :)