Now that Season 7 of "American Horror Story" is out, I feel like all people are talking about is "AHS." Along with that I've seen several rankings of each of the seasons, some ranging from pretty accurate to some that have me thinking "did we even watch the same show?" So I decided to create a definitive list of worst to best "American Horror Story" seasons:
6. "Murder House"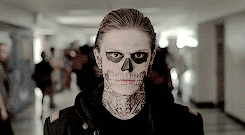 It baffles me why anyone thinks this season is good. When this season started I absolutely loved it, it actually scared me. All the unknowns made everything so creepy and weird. Then the the middle of the season hit. Nothing was scary anymore. The ghosts were so humanized it took the creepy factor out of it, it honestly seemed like they weren't even ghosts anymore and it was just the people before they died. I'll admit there are some great parts to this season, like the drug-addicted doctor with Frankenstein complex and Thaddeus who was literally stitched back together after being dismembered. But when I watch "American Horror Story," I want creepy and scary all the way through, not just for half the season.
5. "Roanoke"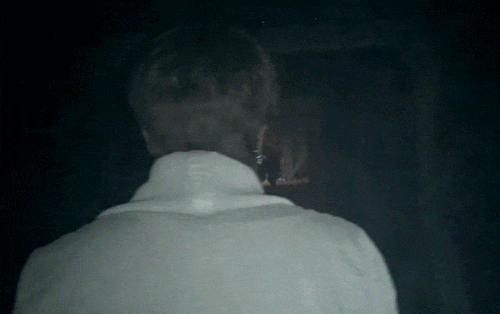 I had mixed feelings about this season. The middle of the season was amazing; it was gory and it was weird, everything "American Horror Story" should be. But "Roanoke" placed at the bottom of the list for the same reason as "Murder House:" it wasn't consistently scary. The beginning and end of the season ruined it for me. I get what they were trying to do with the whole TV show idea and don't get me wrong, it was a good idea, however those boring TV show parts really took away from the creepiness I expect from "American Horror Story." And to top it all off, Even Peters was barely in it.
4. "Asylum"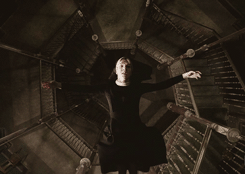 I wanted to like this season so badly, and for the most part I did. To me, nothing is creepier than an asylum, and the Nazi doctor gave me chills every time he came on screen. However, one thing and one thing only ruined this season: THE FRICKEN ALIENS. It ruined the entire season. Trying to integrate aliens in an asylum setting doesn't work. If the aliens weren't in it, this would probably be at the top of the list, it's only about "Roanoke" and "Murder House" because it was actually creepy pretty much all the way through (minus the aliens).

3. "Coven"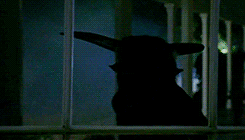 I really enjoyed this season. I was a little disappointed that it really wasn't that scary, but the storyline had me hooked. While it wasn't that scary, it definitely had some creepy and downright disgusting moments. This season was the only one to ever make me sick to my stomach, I almost didn't make it past the opening scene. Also the acting was phenomenal in this season and the characters were really developed. Although not the scariest, it had it's moments paired with an incredible story line.
2. "Hotel"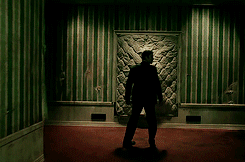 This season really surprised me. When I first started it, I hated it; after three episodes I didn't want to keep going. I thought the "vampire" angle was stupid and had been overdone. I thought it was going to be the worst season, especially with Jessica Lange leaving and Lady Gaga coming onto the show. But boy was I wrong. Lady Gaga killed her role, and like "Coven," all the characters were really developed and the actors did a great job in all of their roles. Everything about this season was messed up and weird. This season made my skin crawl on more than one occasion, especially the sewing incident with Sally (if you've seen in you know exactly what I mean).
1. "Freak Show"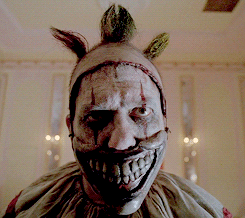 By far the best season of "American Horror Story" to ever be produced. This season had it all: the greatest characters (with actors who did an amazing job portraying them), it was weird/creepy/scary all the way through, and it had the scariest thing of all: CLOWNS. Twisty is my favorite character in any season of "American Horror Story;" he was truly terrifying. The first time he was introduced I felt my heart racing, the costume design on him deserves an award. This season was messed up in every way you could think of. It felt wrong to watch, and that's the exact feeling that this show should produce in people. My brother and I had to stop watching "American Horror Story" together during this season because of how weird it was. Everything about this season was fantastic; I could rewatch it a thousand times.
TBD - "Cult"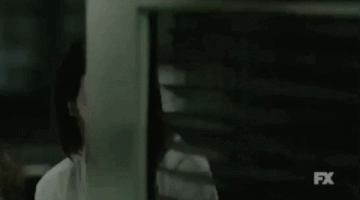 I honestly don't know how this season will rank in the standings. Honestly, I'm not a fan of it so far. I was really excited for this season (MORE CLOWNS) but I was rather disappointed with the first episode. Sure it was strange, but not scary. The clowns weren't even scary, aside from Twisty. I feel like the story could be done without the integration of the election, I feel as if it takes away from the scary feel which is the whole point of the show. It may play a more pertinent role as the season goes on, so we'll have to wait and see. It felt very much like "The Purge," and not "American Horror Story." I had high hopes and felt kind of let down. But, I also thought "Hotel" was going to be horrible and it turned out to be one of the best, so we're just going to have to wait and see how the season progresses.