Before he became the successful medical professional that he currently is, he went through emotional and physical trauma that shaped him into the person he is today.
1. His family
Alex has a schizophrenic mother who spent most of his childhood mostly absent. His father was violent towards his mother and siblings. He joined wrestling in high school, eventually physically confronting his father to stop abusing his family.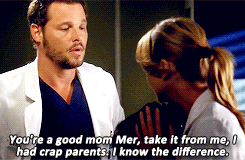 Alex Karevhttps://www.google.com/search?biw=920&bih=592&tbm=...
2. Rough childhood
Despite the terrible upbringing for both Alex and his siblings, from being put in 17 foster homes throughout his childhood, Alex attended college on a wrestling scholarship and got into medical school.
Alex Karevhttps://www.google.com/search?biw=920&bih=592&tbm=...
3. Fellowship offers
Alex excels at his board exams, after being late because he was helping an emergency patient. He learns that Johns Hopkins Hospital, which has one of the top medical programs in the country, has been impressed with him and decides to create a pediatric surgery program designed for him.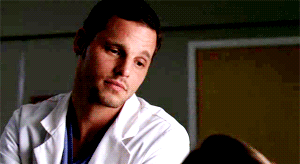 Alex Karevhttps://www.google.com/search?biw=920&bih=592&tbm=...
4. Personality transformation
Alex began his career as a superficial douchebag, who was disliked by many of his fellow interns and surgical residents. However, Karev speaks his mind and overcame an incredibly rough past. Throughout the seasons, Alex becomes a nice guy and a talented doctor. In addition to his amazing bedside manner, Alex is an incredibly loyal friend and becomes the best friend of Meredith Grey.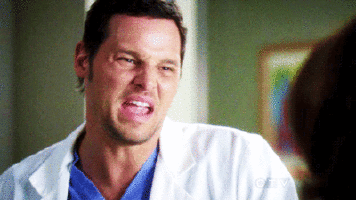 Alex Karevhttps://www.google.com/search?biw=920&bih=592&tbm=...
5. Africa project
As a fourth year resident, Alex and his fellow colleagues begin the race for chief resident. Alex falls behind in the race as he didn't have a project to work on. When he began working with Pediatric Attending Arizona Robbins, he looked as scans of patients in need of surgery. Robbins informed him that the child was in Africa, and the hospital did not have the funds to send him to Africa to perform the surgery. Alex committed himself to the Africa project, however, did not receive funding from the hospital to pay for his project. Alex met with one of his rich patients, Gladys Pulcher, nicknamed "Dragon Lady" due to her mean spirit.
When she asked for help, he claimed that he would only help her in exchange for money for his project. She agreed, but his happiness was short lived as she coded and died shortly after. However, shortly after, a check came in the mail from the estate of "Dragon Lady' giving him nearly $200,000 to fund his project. When the children arrived, the surgeons of Seattle Grace Mercy West Hospital were able to perform their surgeries successfully, putting Alex as the front-runner for chief resident.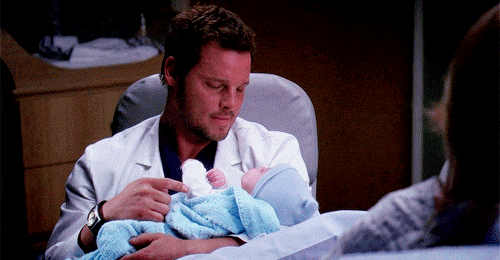 https://www.google.com/search?biw=920&bih=592&tbm=...
6. Meredith's person
After Cristina Yang left, Alex acted as Meredith's person and revealed a different side of his personality. He is an incredibly loyal friend, which shows his as sweet, caring, and compassionate.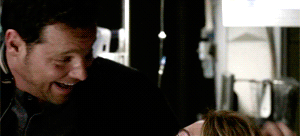 https://www.google.com/search?biw=920&bih=592&tbm=...
7. Zola
In a drunken state, Alex revealed to Owen Hunt that Meredith had interfered in the Alzheimer's trial, resulting in Zola, an African orphan who Meredith intended to adopt, being taken away. He worked hard for her forgiveness and even went to the judge in charge of Zola's trial. When Cristina yelled at him for hurting Meredith, he says "I don't have anyone! You guys are all I have!" With the help of Alex, Meredith and Derek were able to adopt Zola. Ever since Meredith and Alex have been best friends.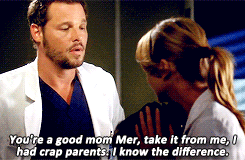 https://www.google.com/search?biw=920&bih=592&tbm=...
8. Plea deal
When Alex returns to his apartment, finds his girlfriend, Jo Wilson, intoxicated in nothing but her bra and underwear, with a surgical intern, Andrew DeLuca on top of her, he beats Andrew bloody. Alex gets arrested for aggravated assault. Jo finally reveals that she denied Alex's marriage proposal because she had an abusive husband, changed her name and ran away. In order to protect the love of his life, Alex agrees to a plea deal. However, after speaking with the D.A, DeLuca dropped the charges on Alex.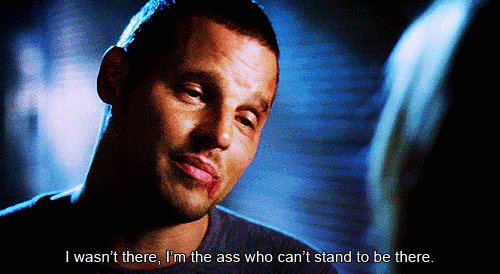 9. Paul Stadler
Jo Wilson revealed to Alex that she could not marry him due to her false name as a result of her abusive marriage. She participated in Meredith's surgery and was hesitant to include her name in the article, showing how much control her husband has over her. When presented with the opportunity to be Chief Resident, she decided she was done hiding and filed for divorce. Paul showed up at the hospital and revealed that he had not changed at all. Paul came to the hospital the next day as the result of a hit-and-run. As Jo was in charge of all his medical decision, she was conflicted about what to do when he was declared brain dead after he had an act of aggression towards Jo and his fiancee, Jenny. Alex stood by Jo when she chose to donate his organs and finally became free.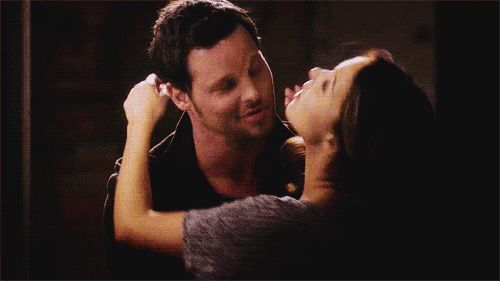 Alex Karev & Jo Wilsonhttps://www.google.com/search?biw=920&bih=592&tbm=...
From Your Site Articles
Related Articles Around the Web