Alaska is one of those places that we should all visit at some point in our lives. With its majestic mountains, misty fjords, glaciers and crystal clear waters, you will be left wondering why you didn't visit sooner.
The summer of 2015, my family and I took a cruise to Alaska on Holland America Line. The cruise departed from Vancouver, Canada and took us around Alaska's Inside Passage. The next four days, the cruise stopped in three different ports: Juneau, Skagway, and Ketchikan. With each new port came a new life experience. From glacier hiking to dog sledding, Alaska left me craving more adventures. Here are some of my favorite thrills I got to check off the bucket list:
1. Go glacier hiking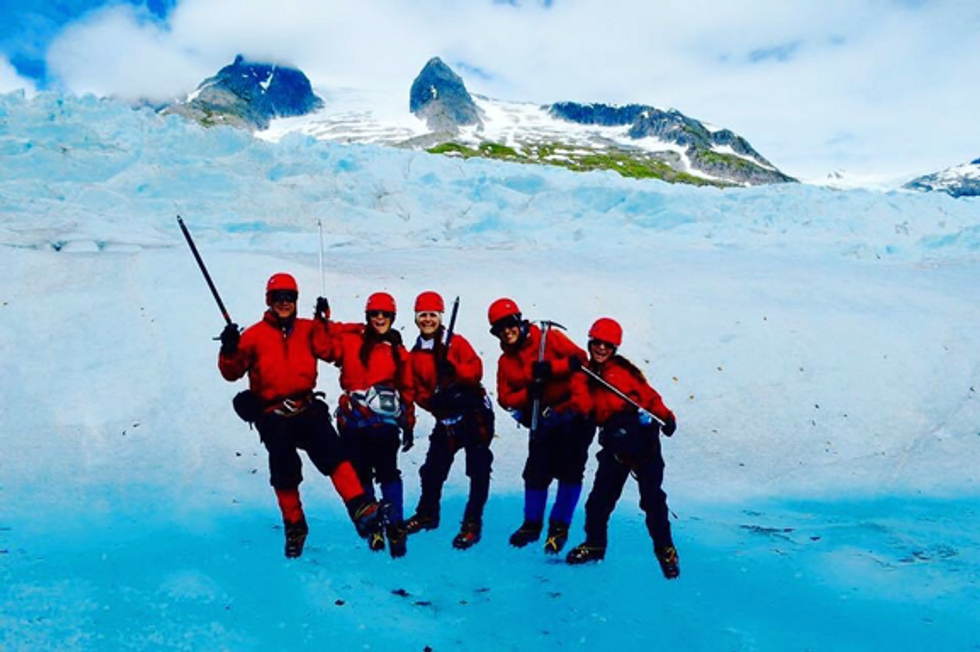 As our cruise ship stopped in Juneau, my parents shared some exciting news. If you read my first article, you would know that I love hiking. So imagine my excitement when they told us that we were going glacier hiking...
But, that was not all. To get to the Mendenhall Glacier, we had to take a helicopter ride. We flew over deep blue glacial pools, lakes, streams, mountain peaks, and the Mendenhall Towers. It was breathtaking.
Once we landed, we were greeted by a tour guide who took us on a walk around the glaciers. With ice axes instead of wooden sticks, I knew this was a different kind of hiking than I was used to. It was a day full of exploration, weird family photos, and the best tasting glacier water.
2. Go dog sledding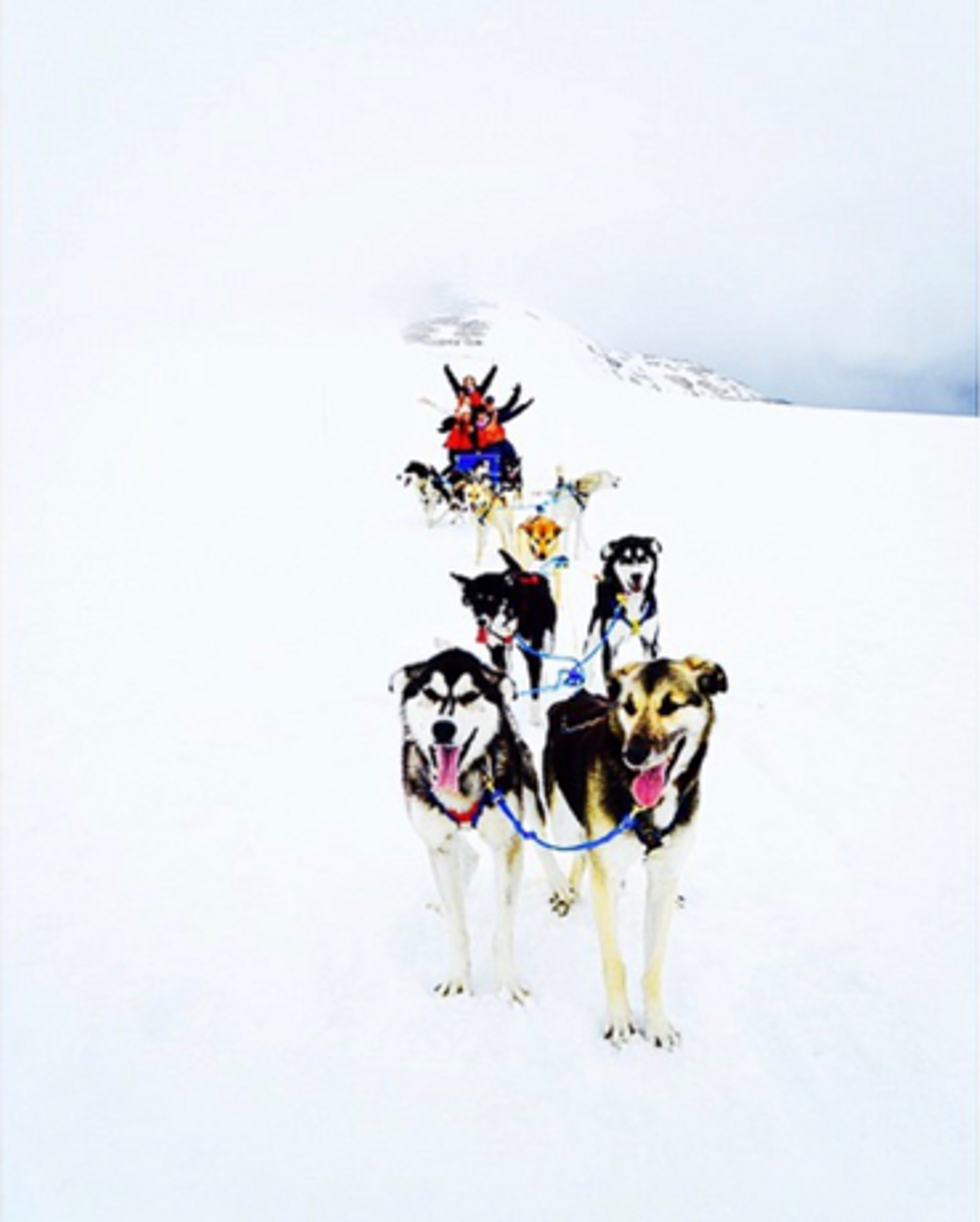 Who wouldn't want an authentic taste of Alaskan culture? As the cruise ship made its next stop in Skagway, we were on to our next adventure (which was my personal favorite). After a scenic helicopter ride to Denver Glacier, we arrived at furry, four-legged guides ready to #mushon.
With eager eyes and heads down, they ran with purpose. We were seated between a year-round musher, named Libby, and her team of 14 huskies. She explained that the Huskies love their job and I could feel their passion all the way from the wheeled sled.
I didn't think the day could get better. But, it did. After the sled ride, we got to visit with the husky puppies and boy did my heart melt! I even made a new friend named Jam.

3. Ride on a floatplane
Back home in Orlando, we live on a lake. Our neighbor owns a floatplane and I used to sit on the dock and watch the way it would gently land, barely making a splash. As the cruise ship stopped at its last port in Ketchikan, I was reminded of those days sitting on the dock.
But, things were a little different. Instead of watching the floatplane, I was riding on it; and, instead of flying over Orlando, it was flying over Alaska's Misty Fjords.
My eyes took in spectacular views filled with misted mountains, cascading waterfalls, glaciers thousands of years old and vast rainforests before our descent on a saltwater fjord. I was definitely not in Orlando anymore.
What are you waiting for? Add Alaska to your bucket list and personalize your own adventures. It will be an experience you'll never forget.