.
1. Luna Street Food 
Luna has an awesome variety of food. They have everything from pineapple teriyaki wings, crab Mac and cheese, and classic gyros. Globally inspired, the flavors in Luna's food are to die for. The prices are pretty average, and the service is always fast and friendly. And for when you're families not around - it's great for drunk food. They have deep fried cookie dough, stay open until 2 am AND deliver! Recommendation: short rib mac and cheese or bacon smoked gouda mac and cheese (pictured above)
2. Bickering Twins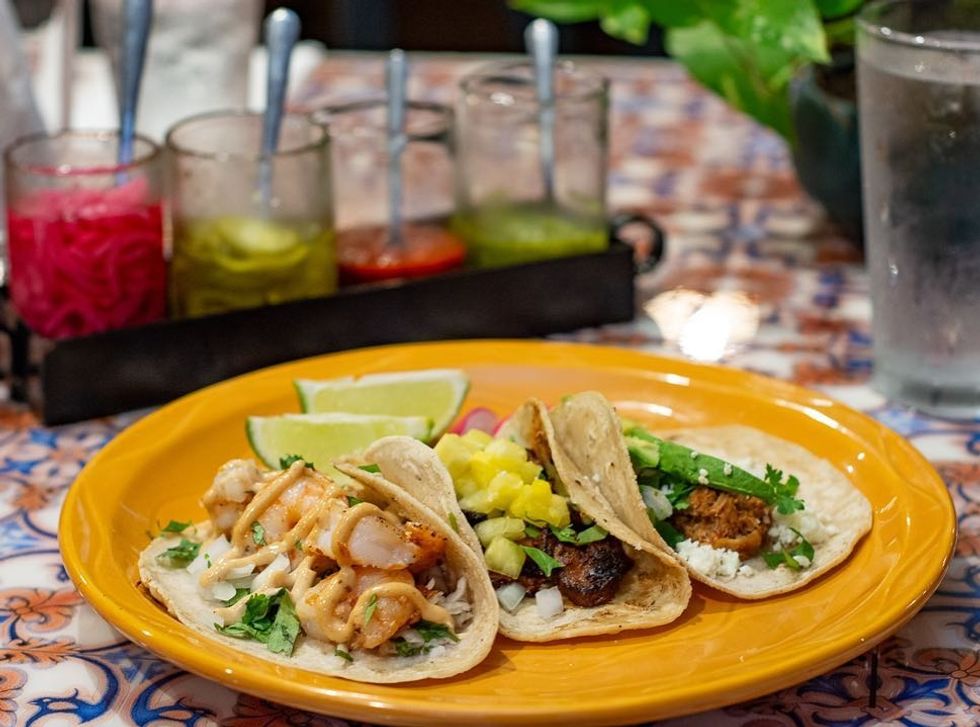 This is a new restaurant in Ithaca that serves authentic Mexican food at amazing prices. They have Taco Tuesday every week which includes three of their tacos for only $10! They have gluten free tortillas for those with allergies, and tons of vegetarian options. The drink specials are incredible and if you love anything and everything about Mexican culture, you will love the ambiance of the restaurant. Recommendation: Al Pastor taco (pork and pineapple) and their fresh guac!
3. Ithaca Ale House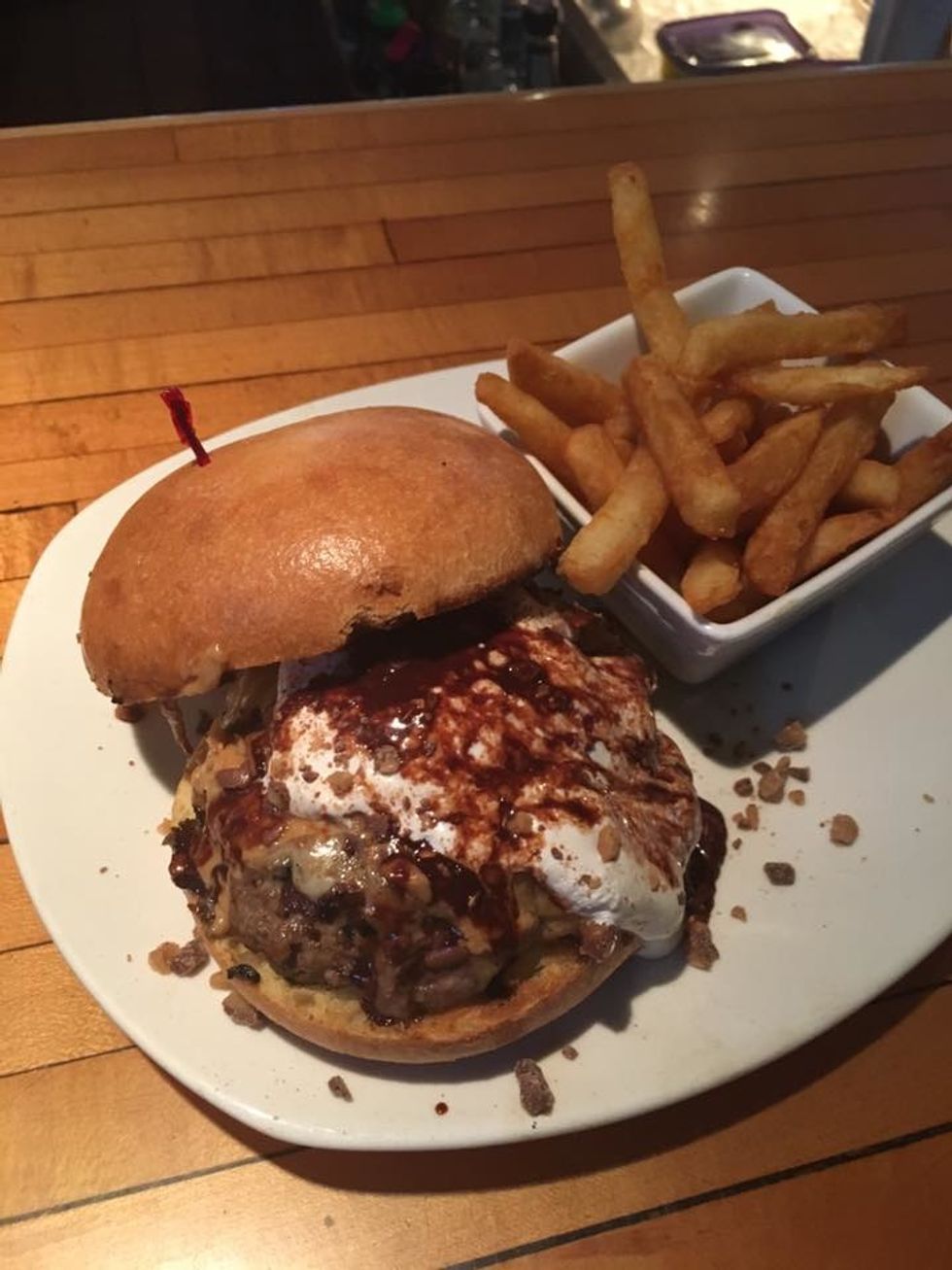 Meat lover's paradise. Another one right in the commons, this restaurant offers huge burgers of all varieties as well as a myriad of beers. They have other food, of course, salads, flatbreads, but their burgers are to die for. Be prepared though, if you eat a burger here, you probably won't have room in your stomach for anything else all day. This is also a great place if your dad wants to catch the game in between visiting activities:) Recommendation: If you like spicy, try the El Inferno burger, and if you don't, try the That's Just Wrong burger!
4. Waffle Frolic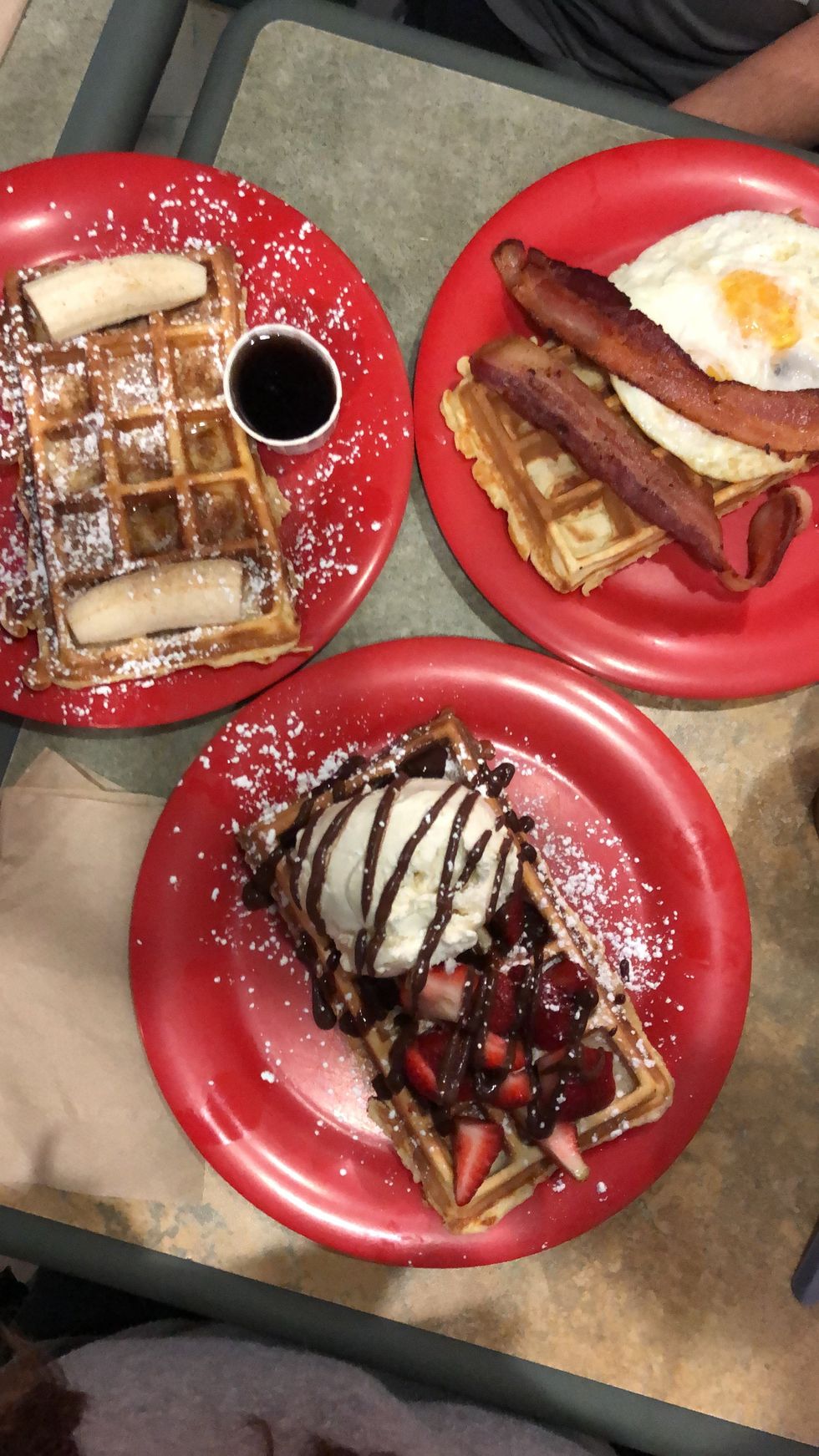 The most ~hipster~ on the list, this waffle bar in the commons is a must-visit! Before you graduate, you have to take your parents! You pick and choose if you want a single or double waffle, then add as many toppings as you want. It's like Chipotle or Subway, but for sweet breakfast food and for less than 10 bucks! The lines can get really long on the weekend, especially during parents weekend or big festival weekends, so make sure you get there either really early, or kind of later in the afternoon, so you're not waiting out in the Ithaca cold. Recommendation: Topping your waffles with some Purity ice cream:)
5. Thompson and Bleecker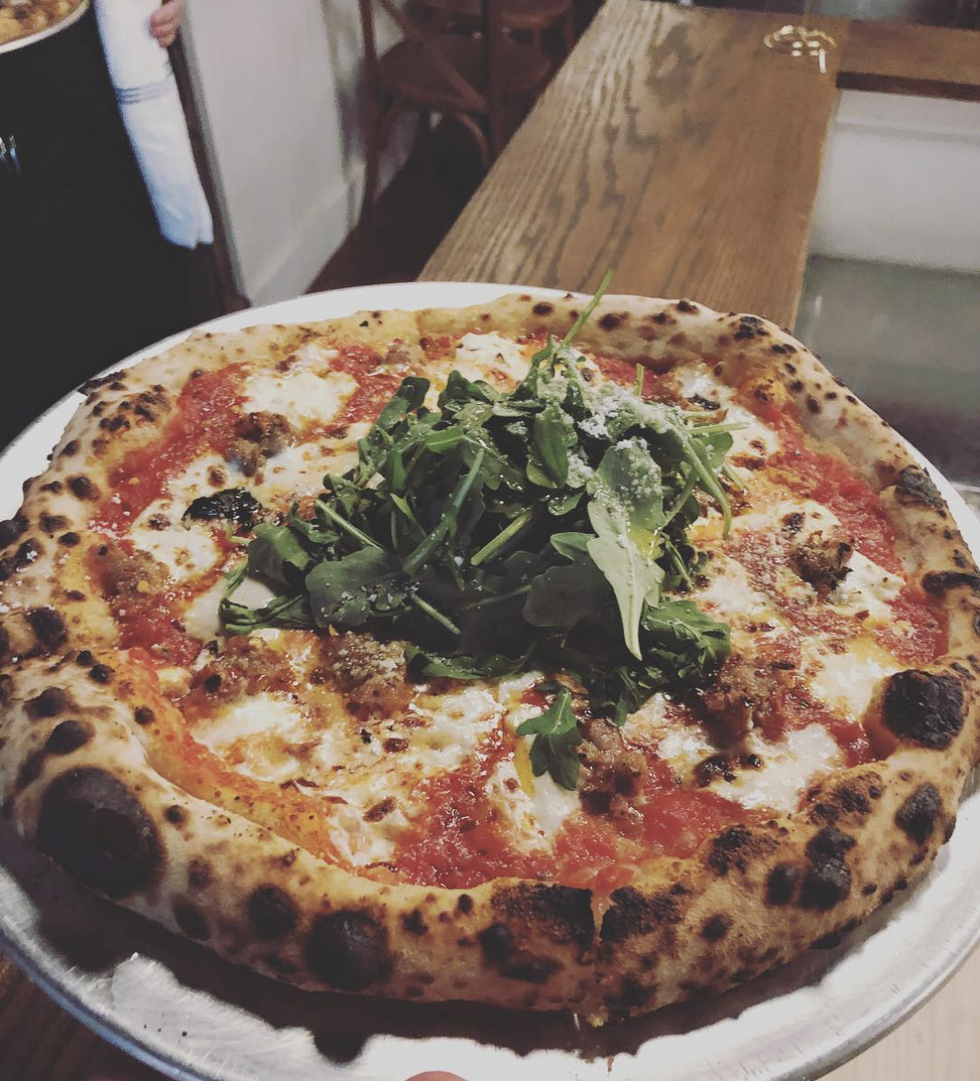 This place is brand spanking new, and very popular among students. They are known for their Neopolitan pizza, but also carry some popular Italian antipasti (appetizers) which makes this new jersey Italian girl very very happy:) They have a huge variety of pizzas including the classic Margherita pie and a prosciutto and arugula pie (Ummm, yum!) Most pies run for about 15 dollars each which is pretty affordable for some good Italian food, in my opinion. Recommendation: I actually haven't been here yet, but I have heard nothing but good things!
6. Sunset Grill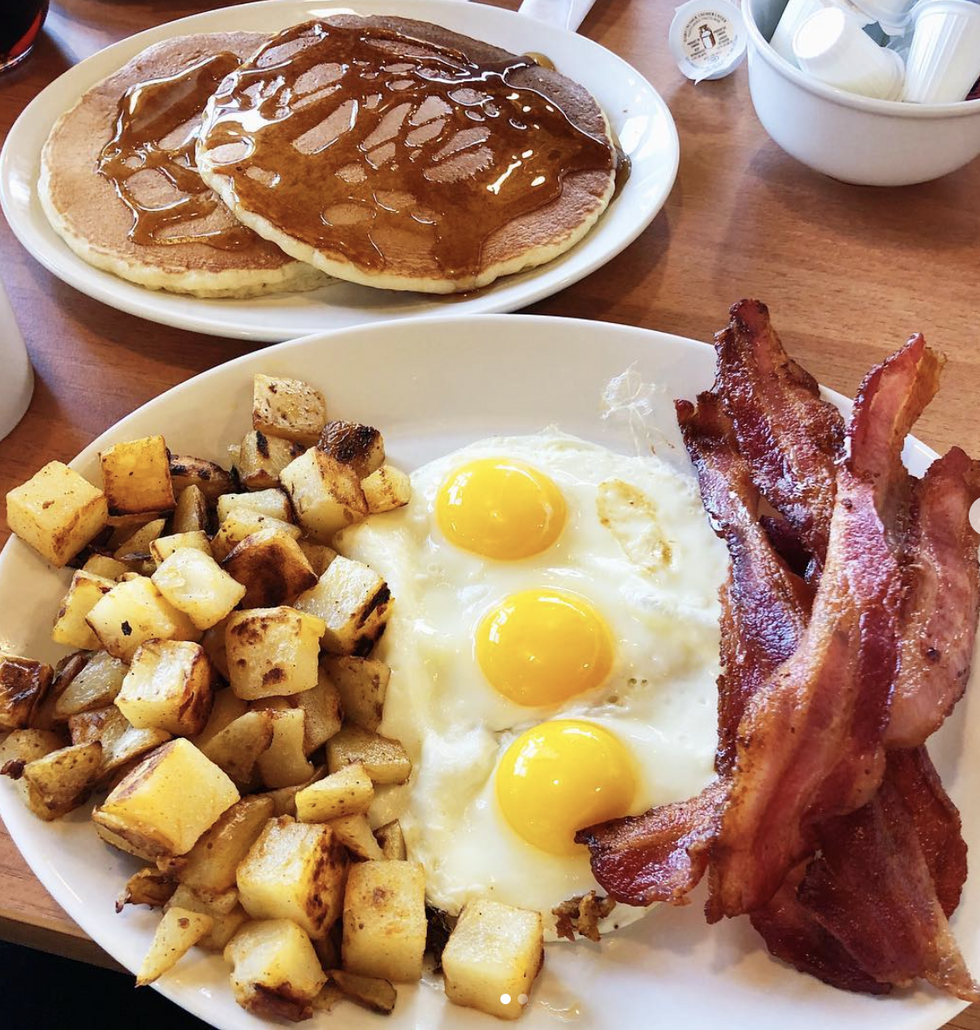 Sunset Grill is a lovely, more casual, diner-like restaurant right by campus. Their food is always incredible whether you're there for breakfast, lunch, or dinner. Right by Rogan's corner, it's easy to get to and has the best prices out of all the restaurants I mentioned so far. What's also great about Sunset is that, if you go at the right time, while it's still nice out, you can sit outside and see Cayuga Lake from your table! This was the first place in Ithaca my mom and I ever went out to eat and we fell in love. Again, a really friendly staff and always accommodating. Recommendation: I always get the buffalo chicken sandwich, but when I'm in the mood for breakfast I get the 2+2+2 which is 2 eggs, 2 pancakes, and 2 breakfast sausages!
7. Ithaca Beer Co.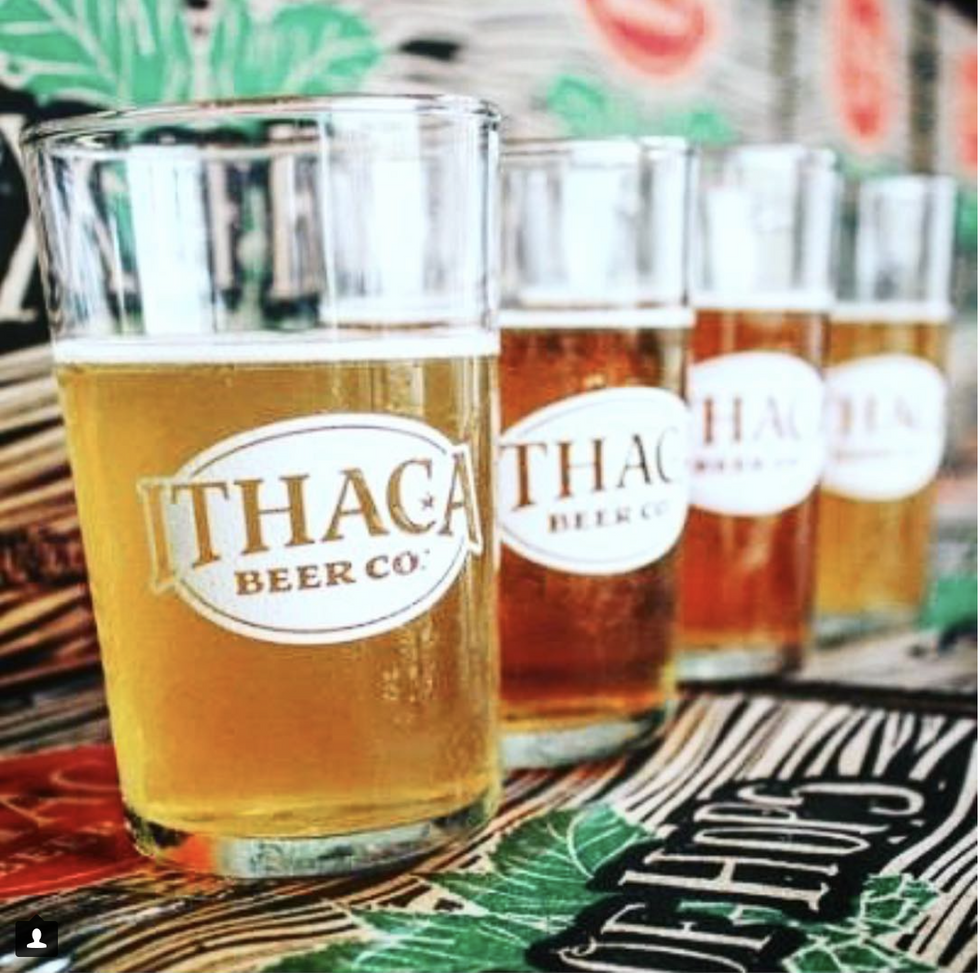 This may be an option for upperclassmen more than underclassmen, but it's fun regardless of whether you can drink or not. Ithaca Beer Co. is a brewery/restaurant so it has a really fun vibe to it. They have a lot of options for IPA's if your parents are into craft beer. They have really great bar food, and regular dining food as well. If you go while the weather is still nice, you can eat in the beer garden! They have huge tents and lights and a fire burning to set the mood. It's far from everything else in Ithaca, but it's worth it! Recommendation: cheddar ale soup with four cheese grilled cheese
8. Boat Yard Grill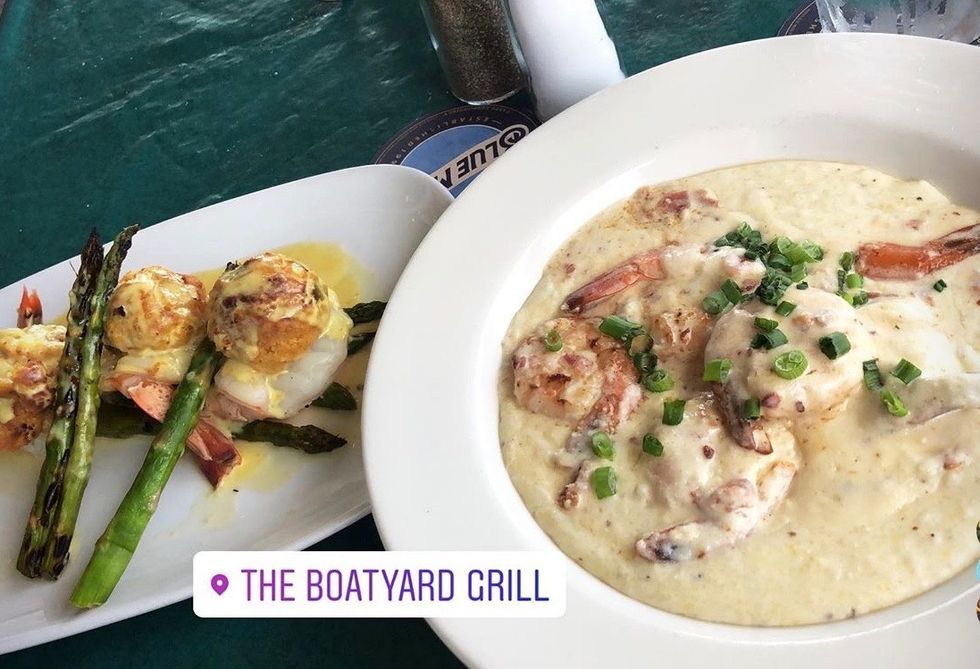 If you love seafood, this is the place to go. This is a little more pricy, but it's worth it! The restaurant is right on the lake- it's absolutely beautiful. Sometimes you can even see the Cornell rowing team at practice! They have burgers, seafood, and even some sushi! This restaurant doesn't take reservations for some reason, so if you're planning on hitting it up on the weekend, check their busy hours on google before heading out. This is another favorite of my family's and I's. Recommendation: lemon garlic shrimp and grits
One time we came here and our entire party's meals came out before mine, and because of that, they gave us a free appetizer! SOOO nice!
9. Taste of Thai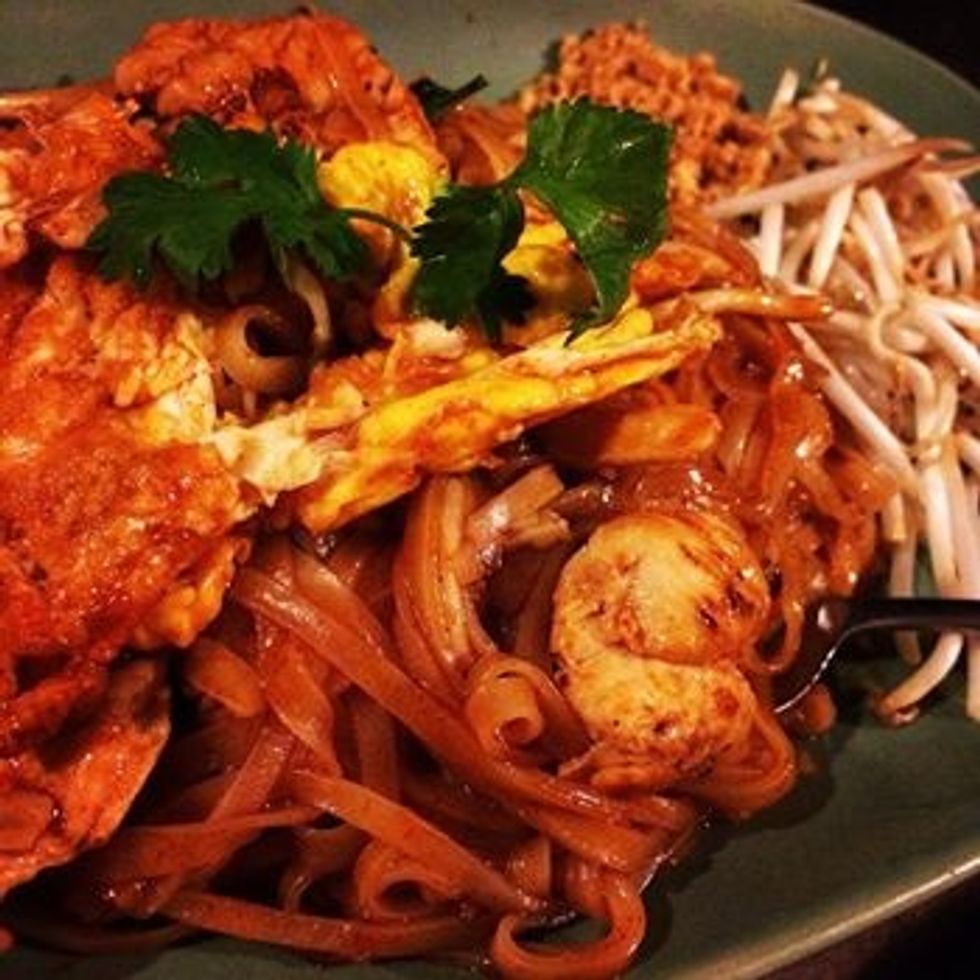 If you like to try new things, or already really like Thai food, this is a great place for a family full of adventurous eaters! There is a regular restaurant, and also Taste of Thai express, and they both have incredible, authentic thai food. Of course, a lot of it is spicy and full of flavor, so if you're not big on having your tongue on fire, maybe try somewhere else! They are known for always having fast service. Recommendation: firecracker shrimp
10. Purity Ice Cream (Dessert!)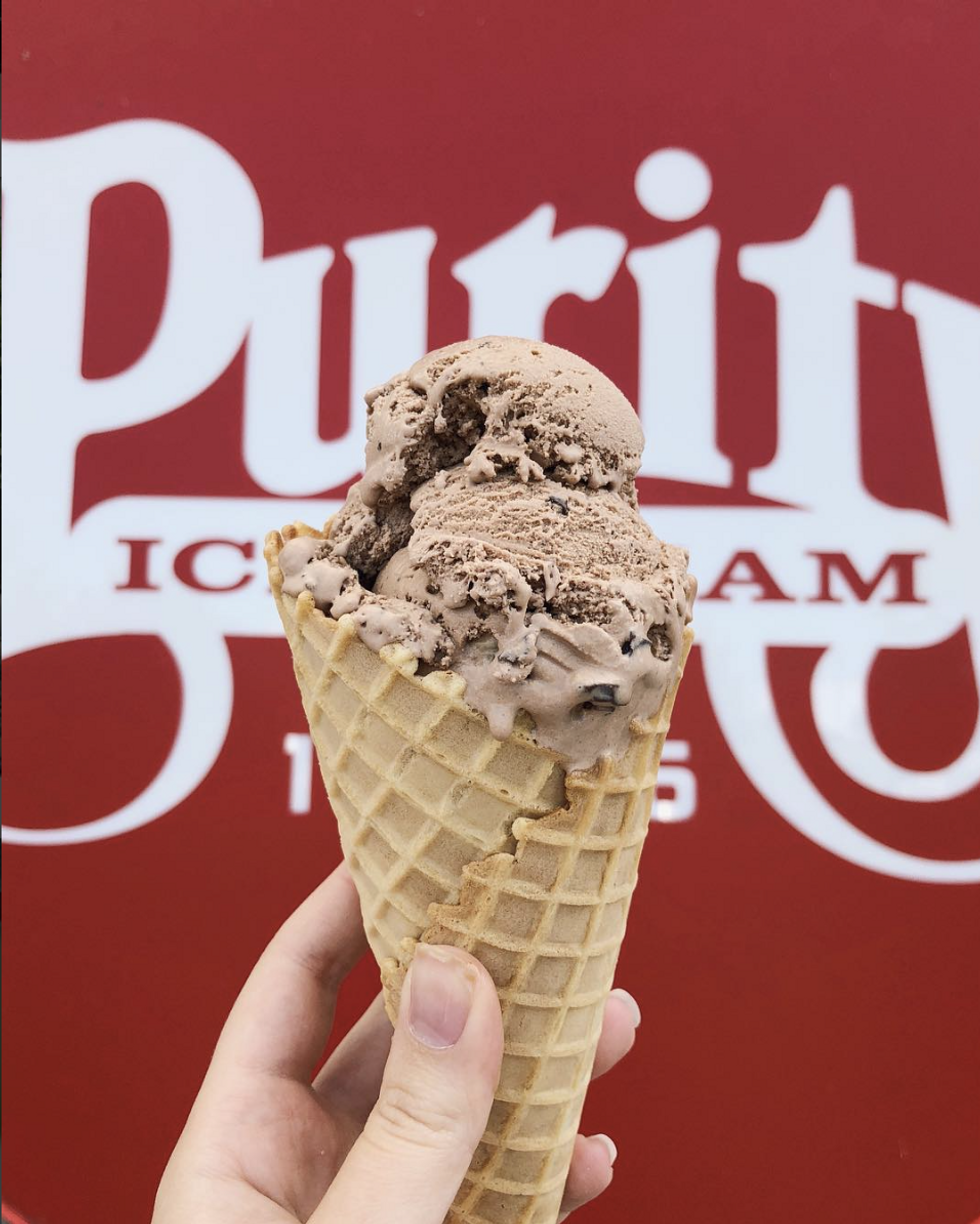 Okay, so obviously Purity is not a restaurant. It is an ice cream shop, but it could not be omitted from this list. This is the best ice cream I've ever had okay? It is homemade and creamy and delicious and you NEED to go! Move-in would be a great time to take your parents here because Ithaca is still hot and gross so ice cream makes more sense. The staff are very nice and very efficient. This place also normally has some long lines, but they always keep it moving. Recommendation: sleeper's awake coffee ice cream- coffee ice cream with bits of mocha fudge!