I'm a fairly short person, so my pants are usually too long for me. As such, I do have to hem them so I don't end up with those raggedy tails on my jeans and dress pants (I've noticed that a lot of employers list the raggedy jeans/pants as a violation of their dress codes.) You can either sew or use hemming tape – both of which can be purchased at places like Walmart, K-Mart, Target, etc. I prefer hemming tape because, for me, it's easier than sewing.
Before we begin this process, you're going to need the following: an ironing board, an iron, hemming tape, a sharpie, a ruler, and scissors.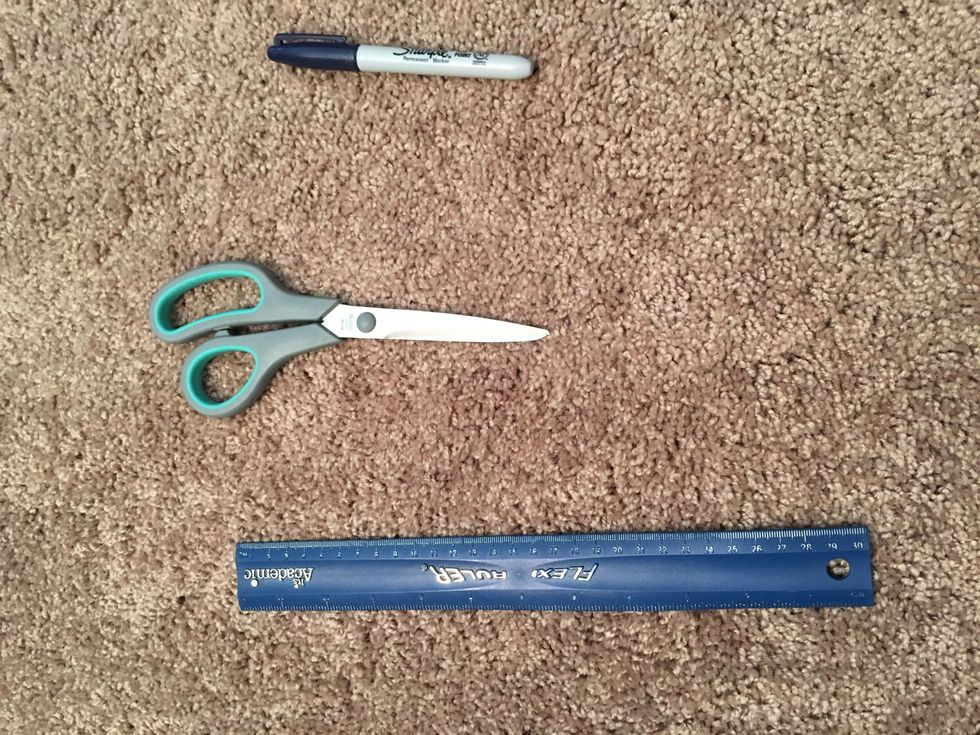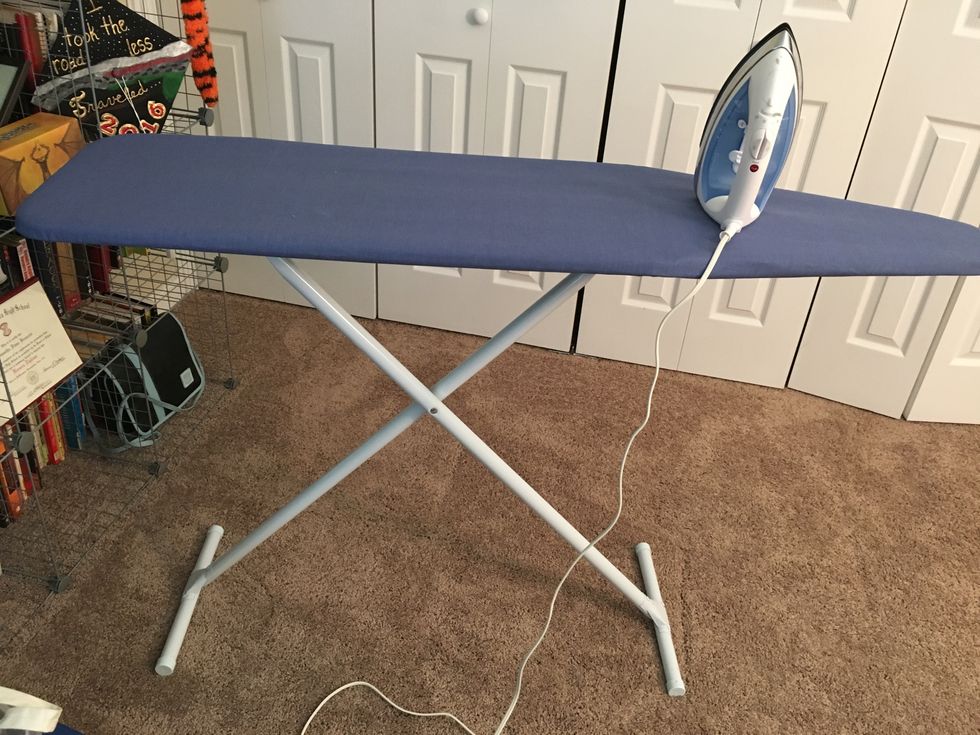 Step 1: While wearing your pants, cuff them to the desired length. Now, you may be doing this while sitting. If that's the case, stand up and make sure that they're not too long.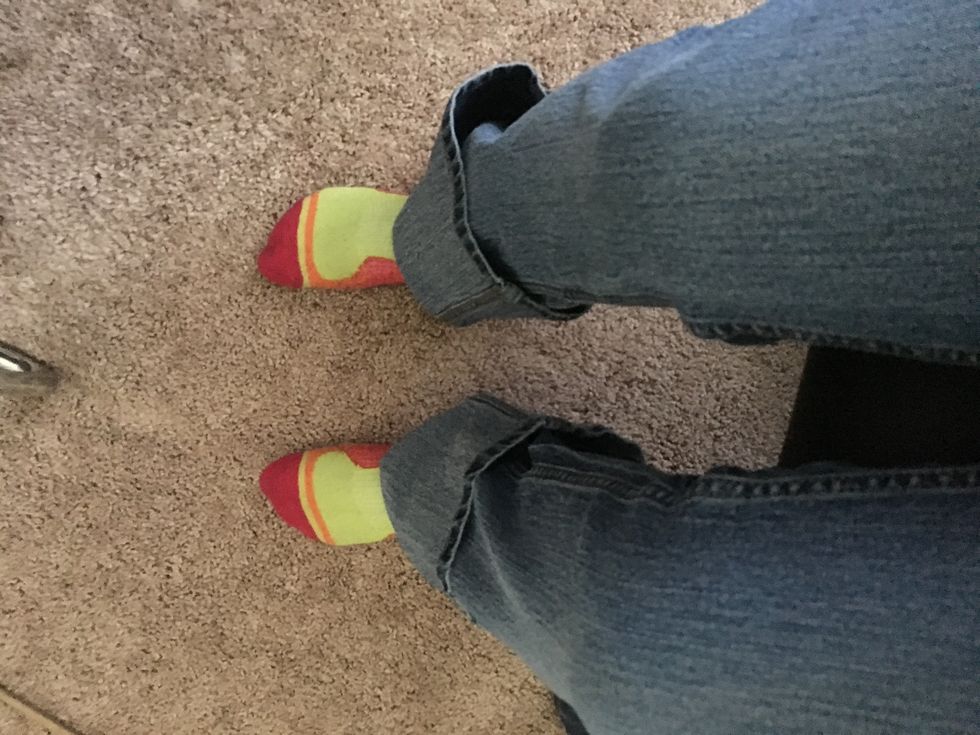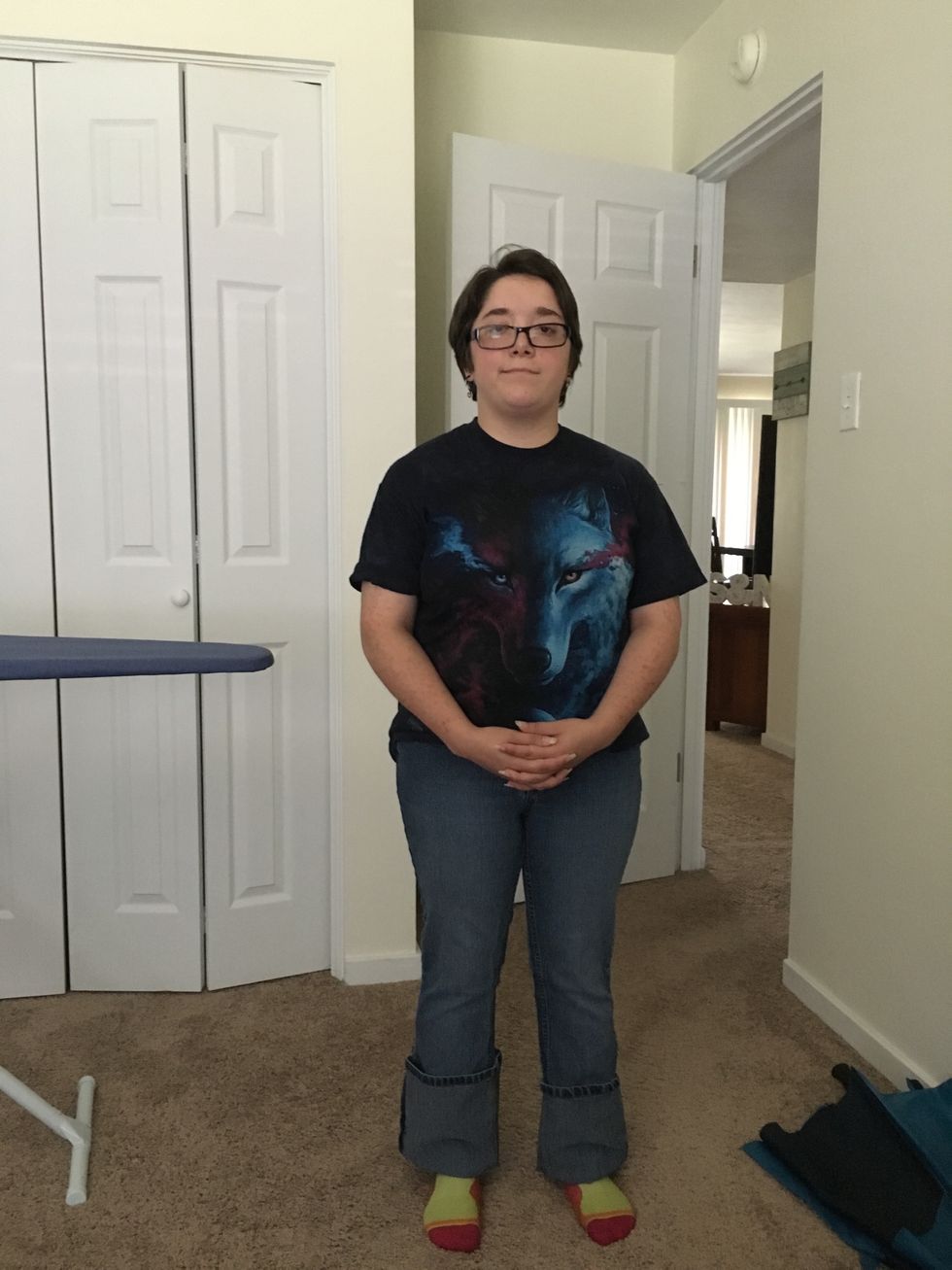 Step 2: Measure how long the cuff is.
Mine is about 7 ¼ inches long.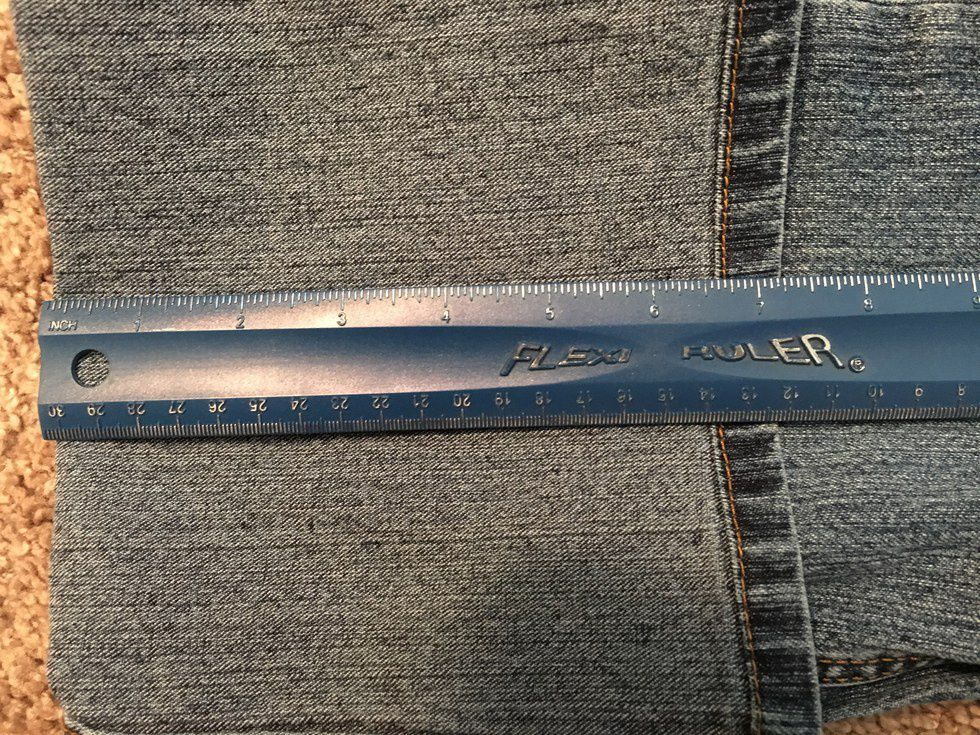 Step 3: Trim excess fabric.
You actually may not have to do this. For my jeans, I had to cut out some extra fabric, which meant I had to make sure I left just enough to hem. I try to leave about 1-2 inches of fabric in excess to use the hem tape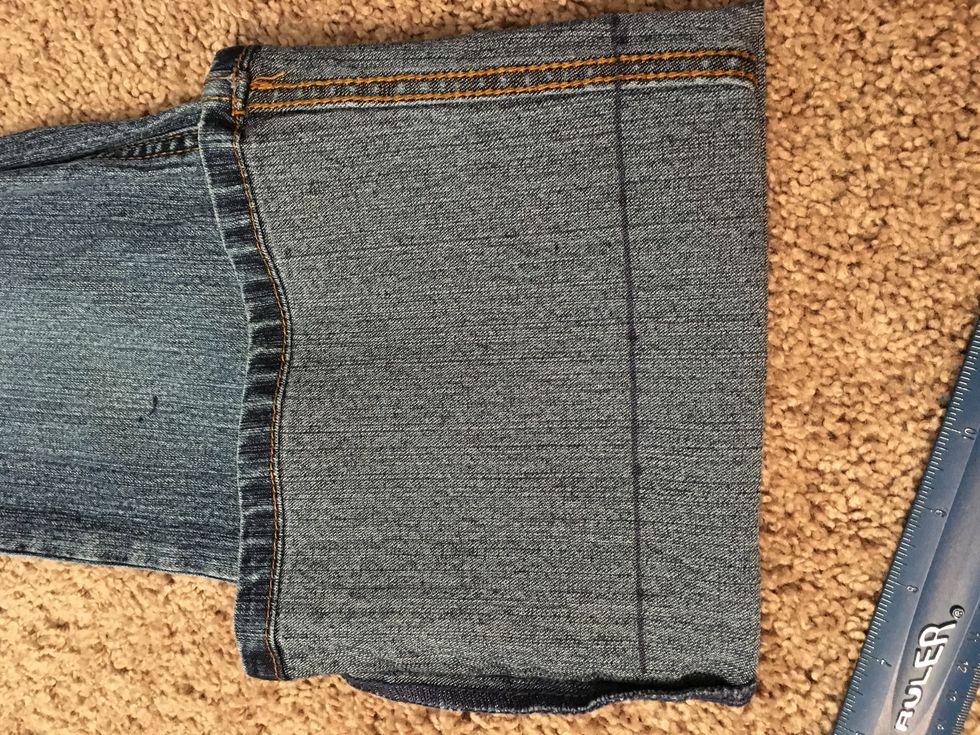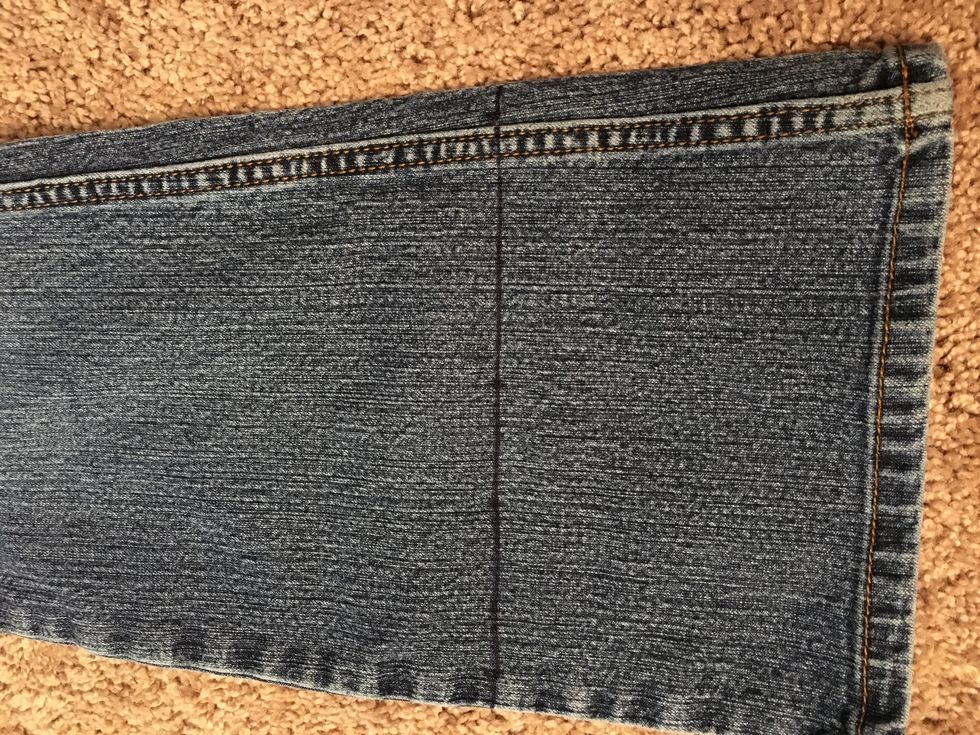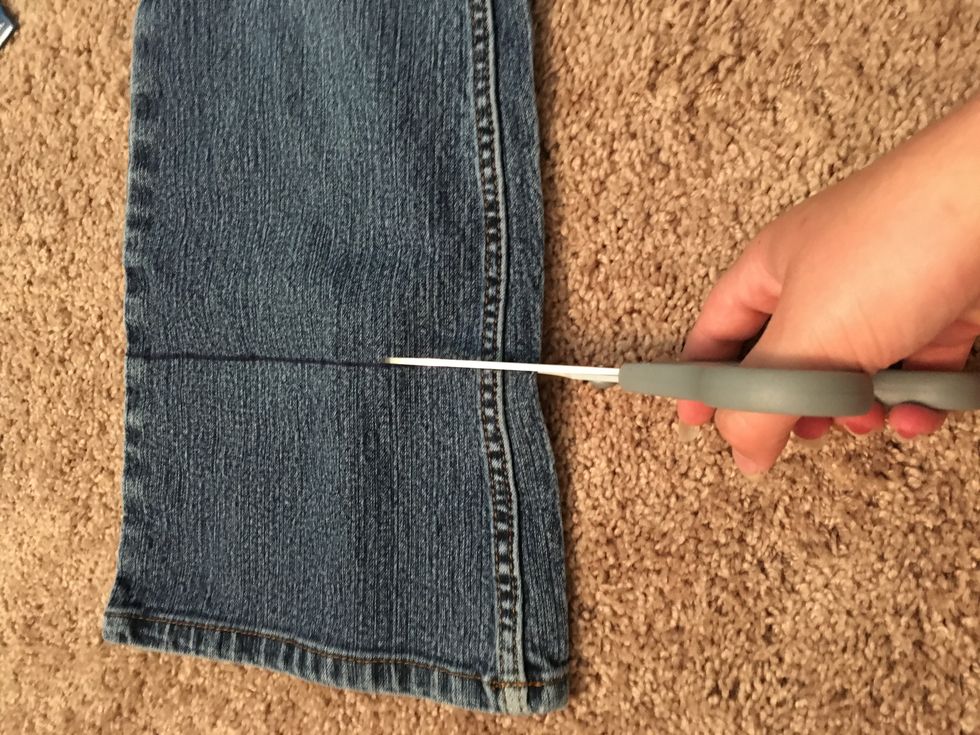 Flip the pants inside out and cuff them to 1-2 inches.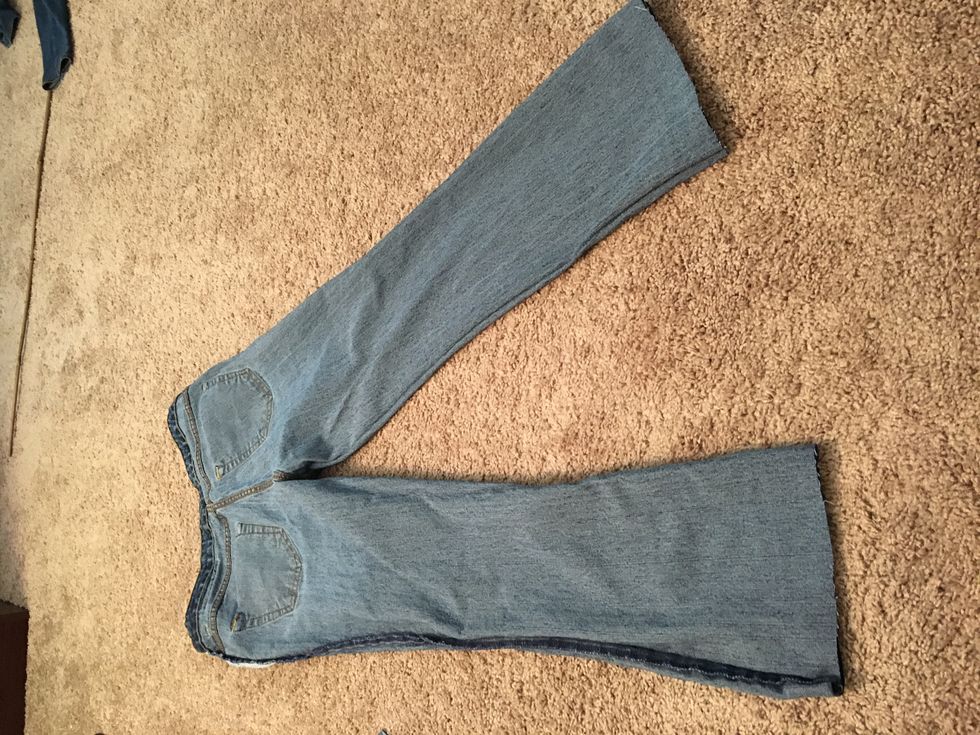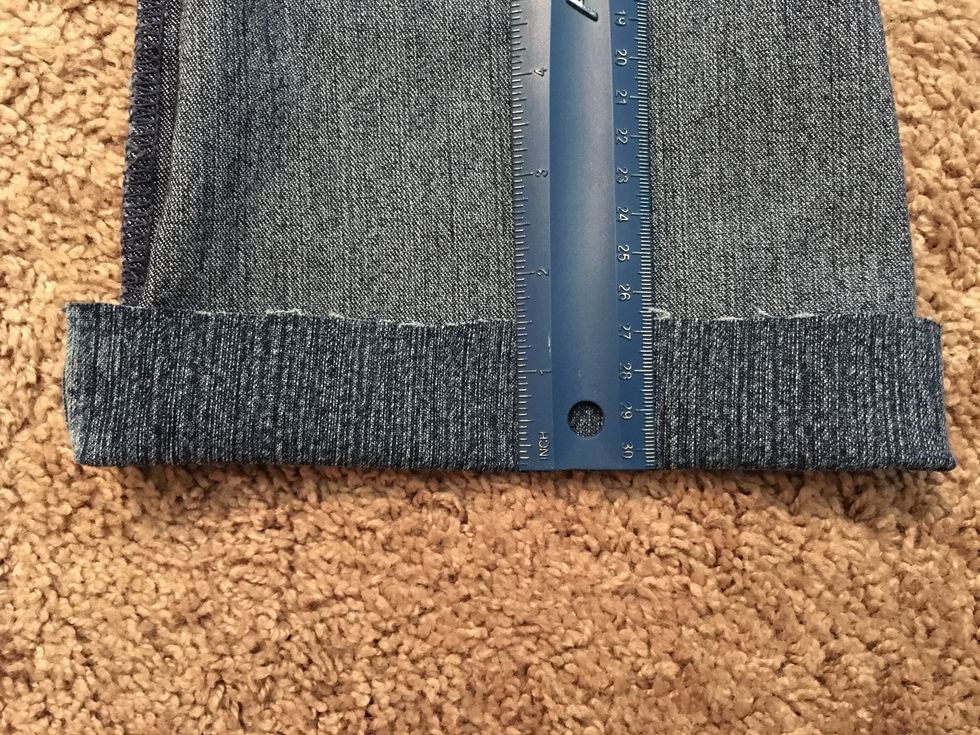 Step 4: Pressing the hem and setting the hem with tape.
Pay very close attention to the instructions that come with your tape. They will tell you what setting to heat the iron to. For the tape I'm using, it says to set the iron to the "silk" setting.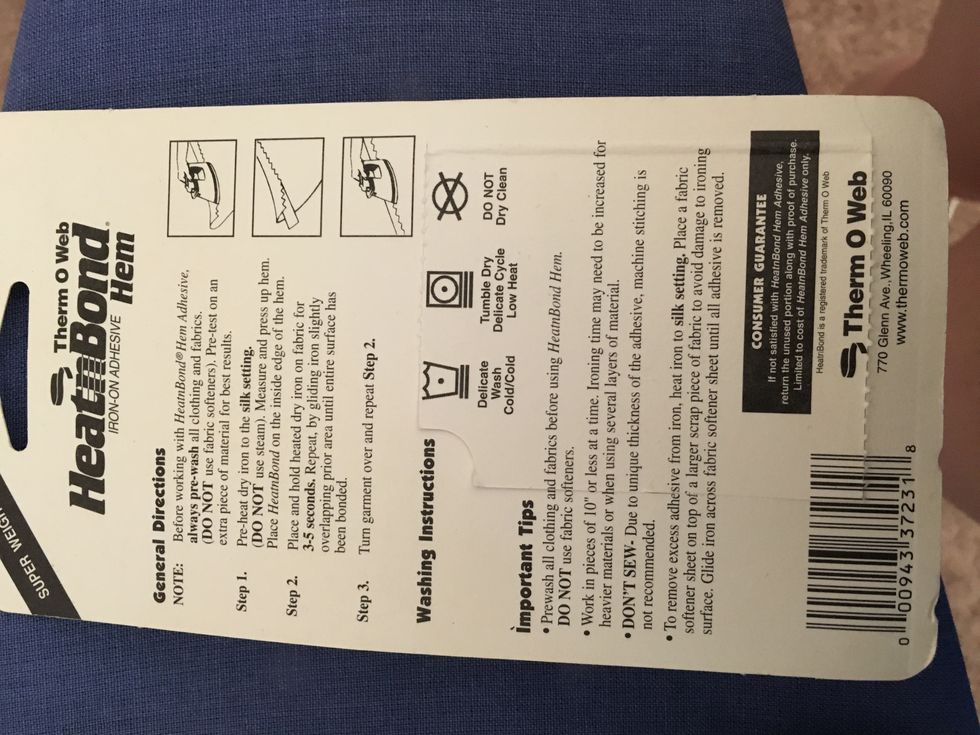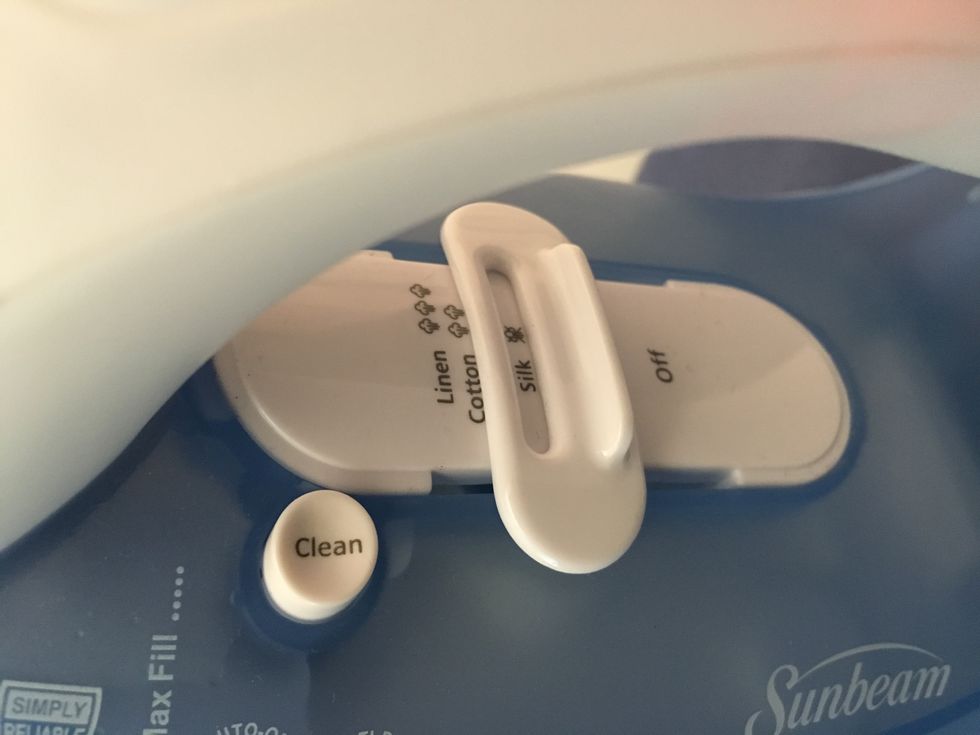 While you're waiting for the iron to warm up, measure the hem tape and cut it to the desired length.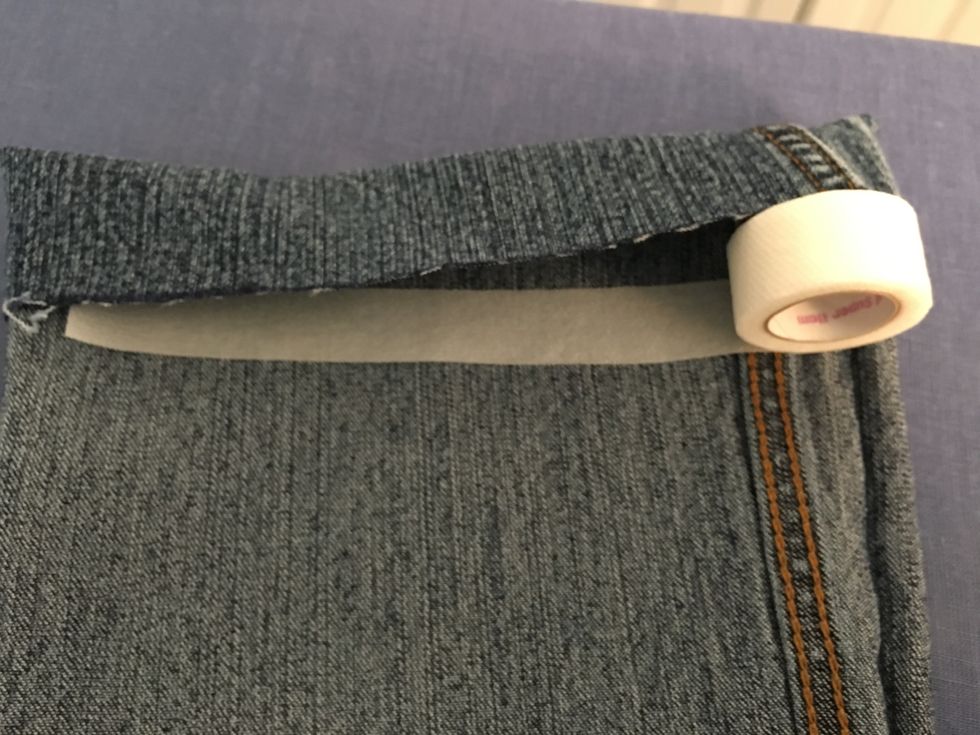 Once the iron is warmed up, press the hems of each pant leg to set a crease.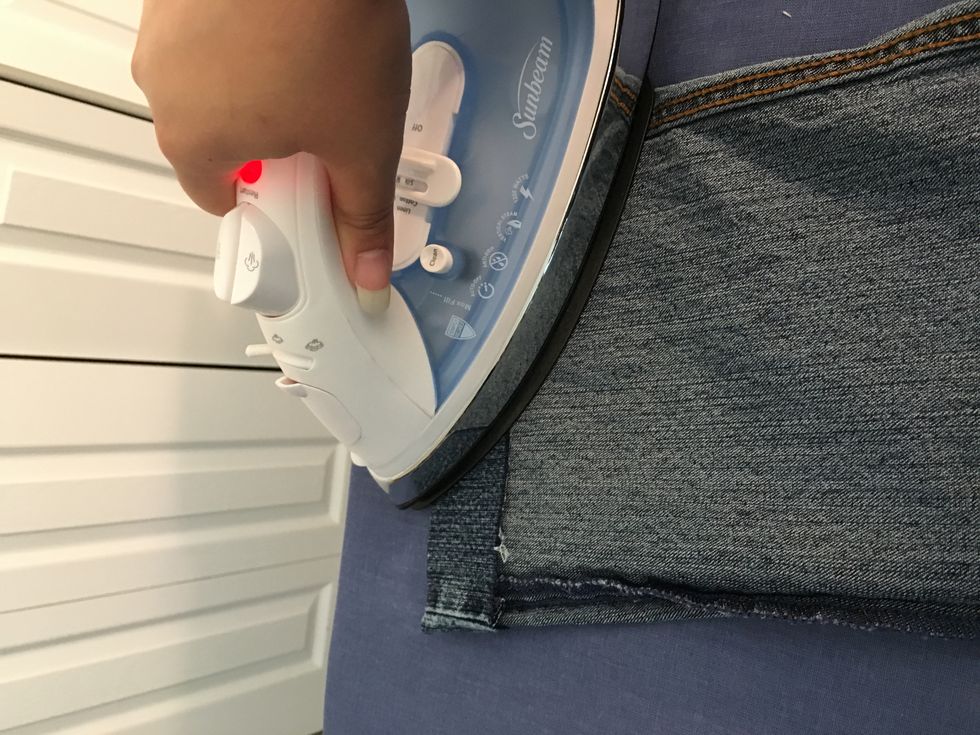 Now that that's taken care of, insert the piece of hem tape into the crease. Then, as theinstructions state, press the iron against the pants. Hold the iron in place for 3-5 seconds at a time. You may have to do this several times to allow the tape to melt and adhere to the fabric. You will have to flip the pants over and repeat on the other side.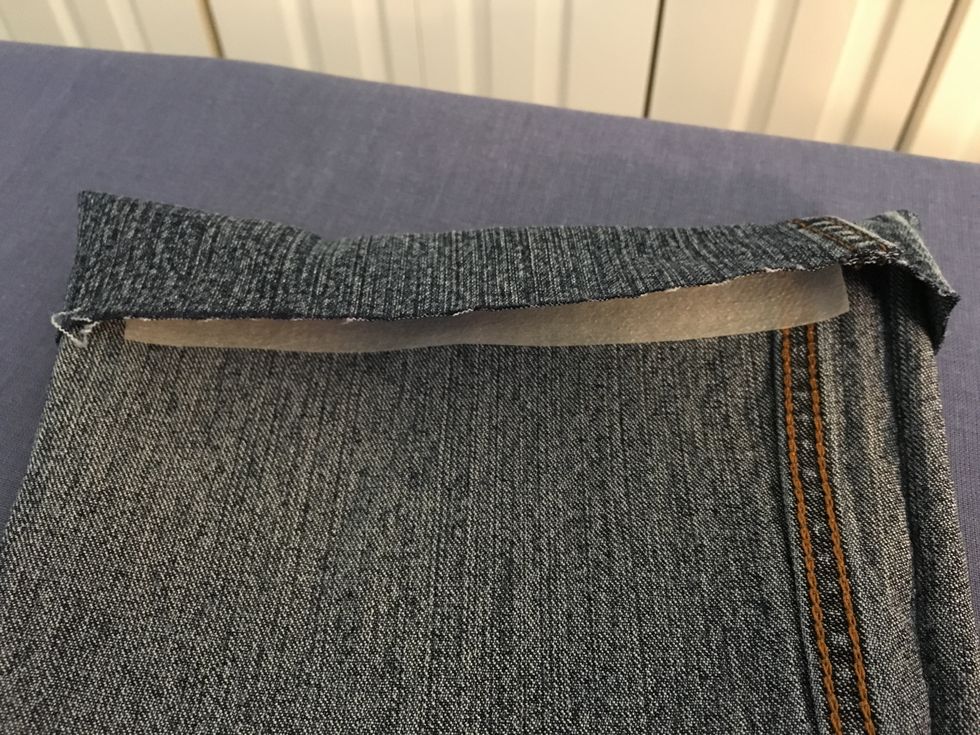 Once it seems the hem tape has melted and adhered to the fabric, allow it to cool for 15-20 seconds. Then, gently tug on the fabric to make sure the hem tape is holding. If it doesn't appear to be holding, continue to iron over the hem a few more times. You may have to add extra hem tape.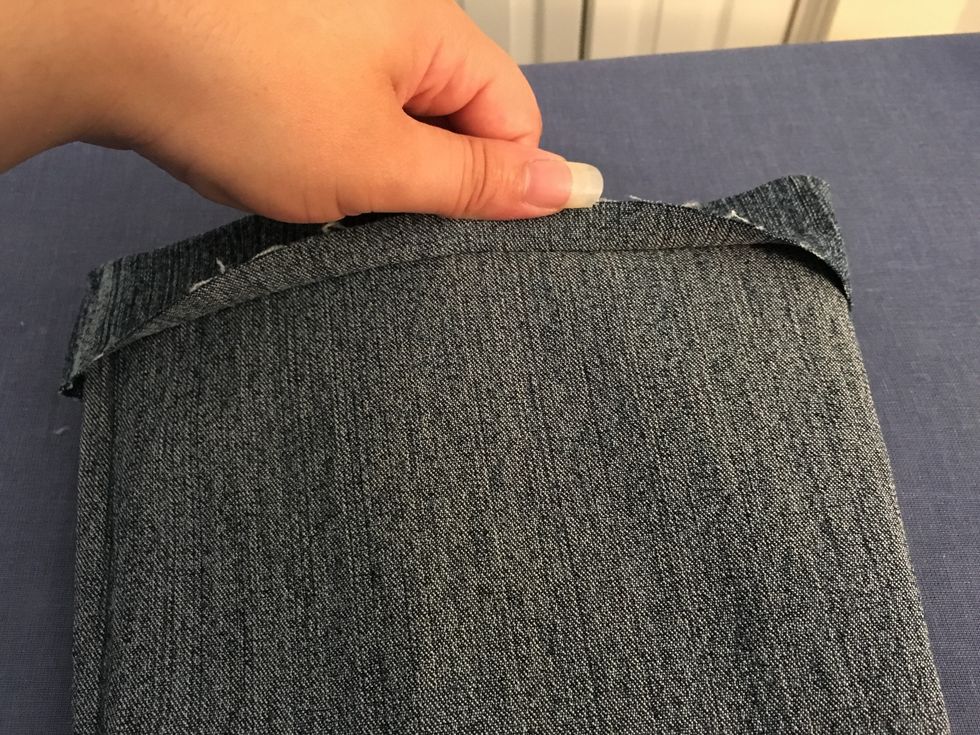 Now that you've done this to both legs, flip them right side out again. Try them on. Pretty nice, right? No more tripping, no more soggy jean bottoms – only happiness.