For anyone else who owns 90% black clothing, has a slight fear of bright colors, and wears a grout fit at least two days a week, spring it not our time to thrive.
I'm not a huge fan of color and I will stay wearing black and white until the day I die.
That's all good and fine for the cold, dreary winter months. However, with springtime comes a little bit more leniency when it comes to wearing some color.
So to anyone who's struggling to add a little pop of color to their wardrobe this spring, this one's for you.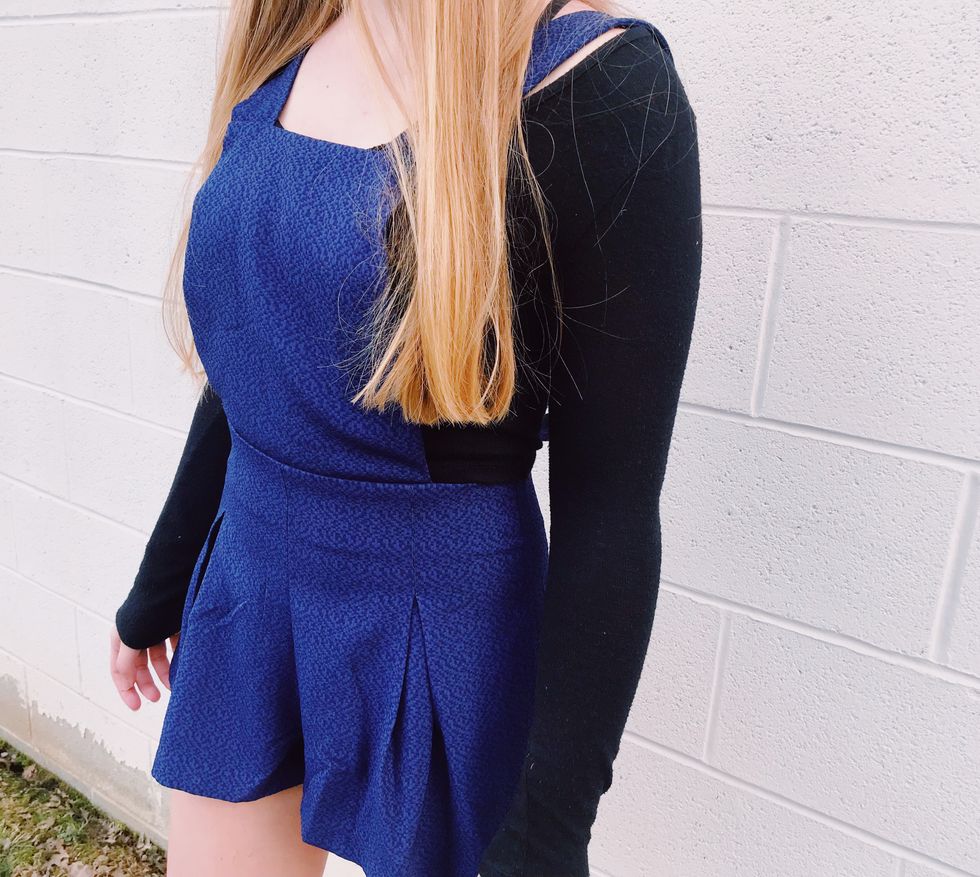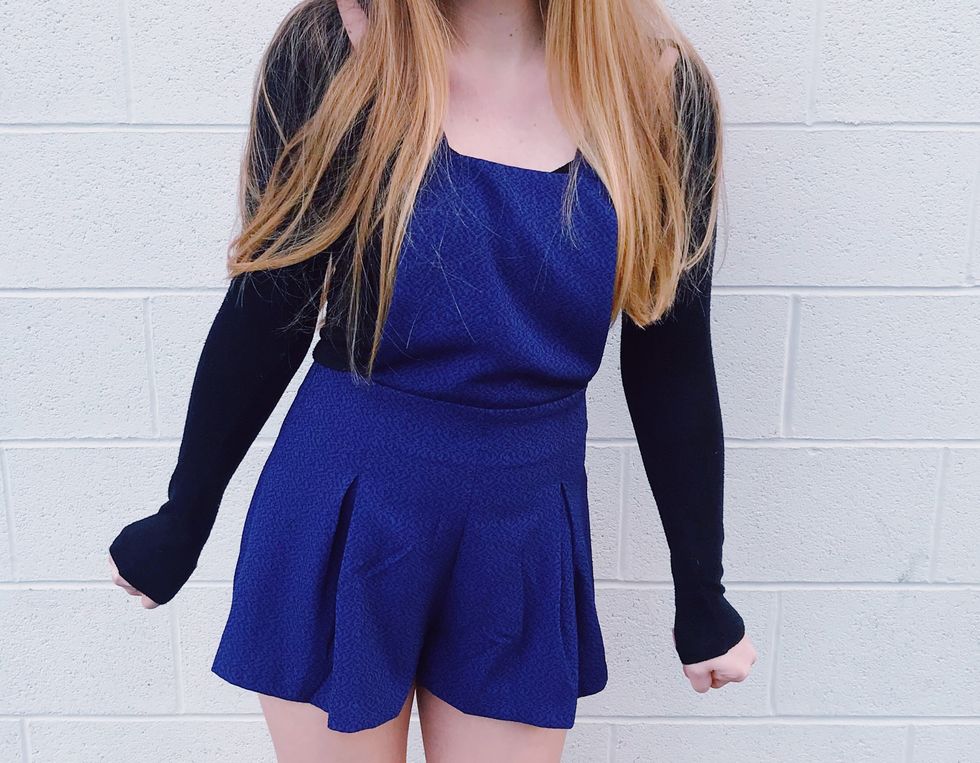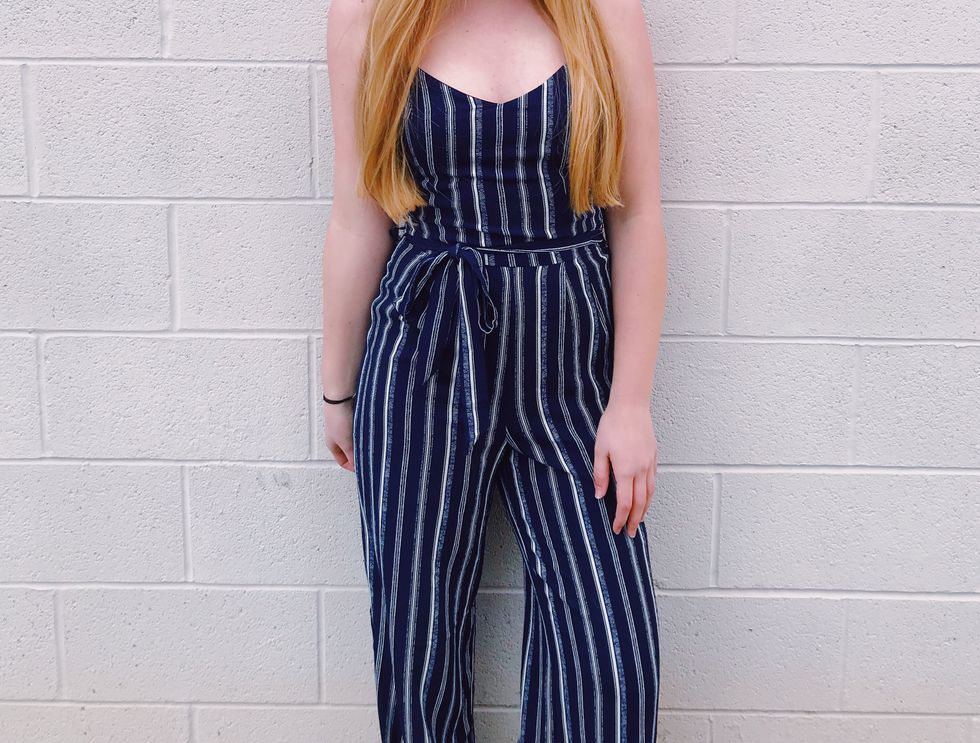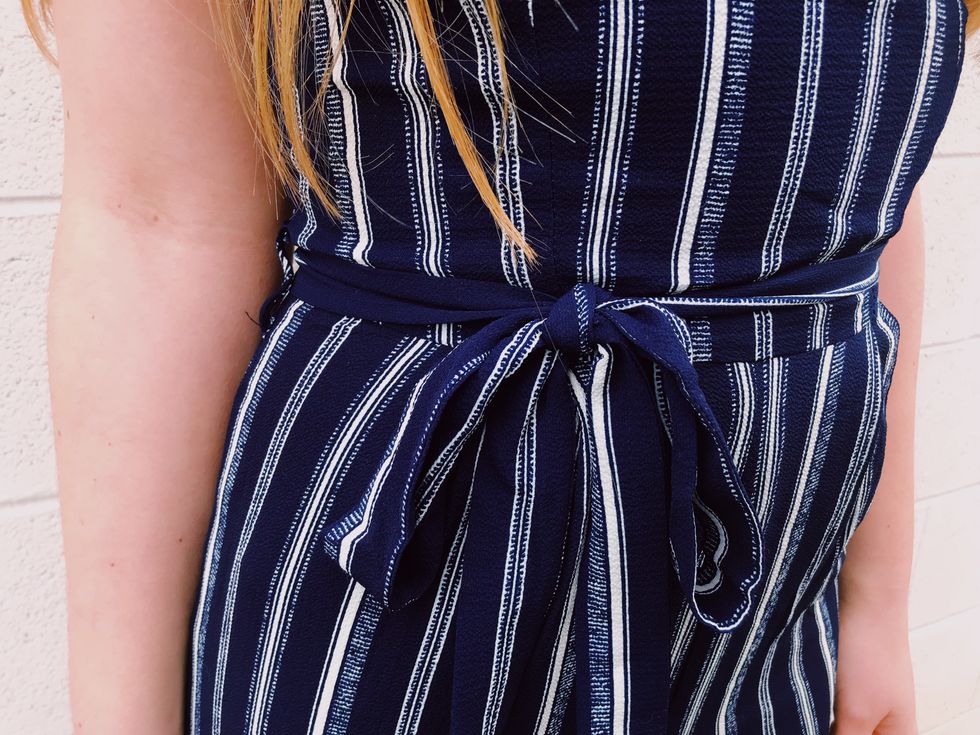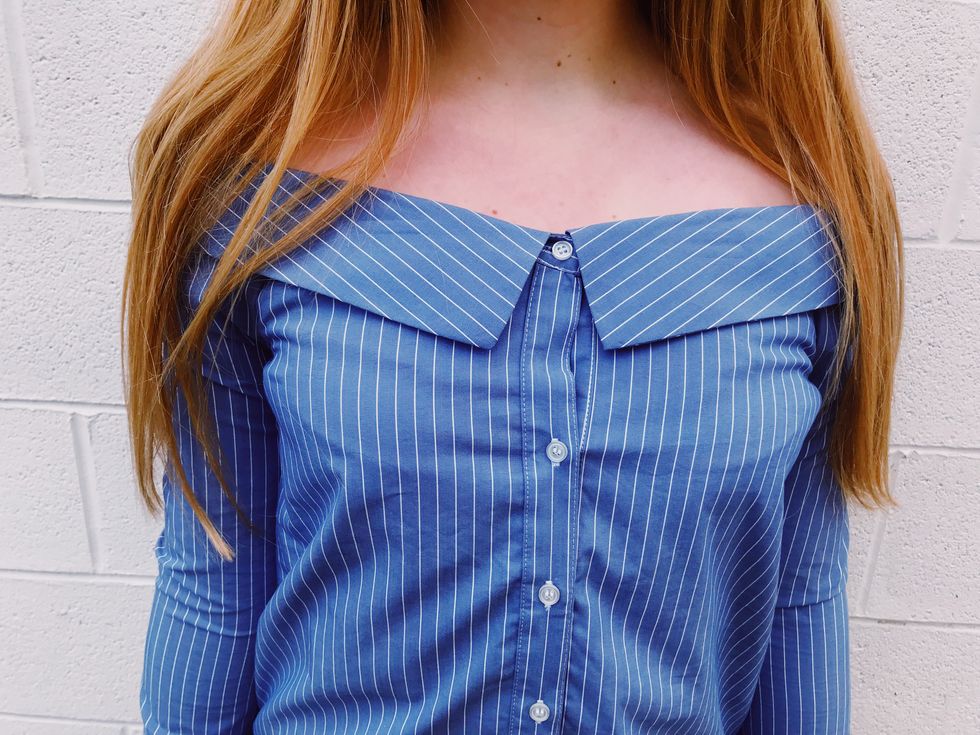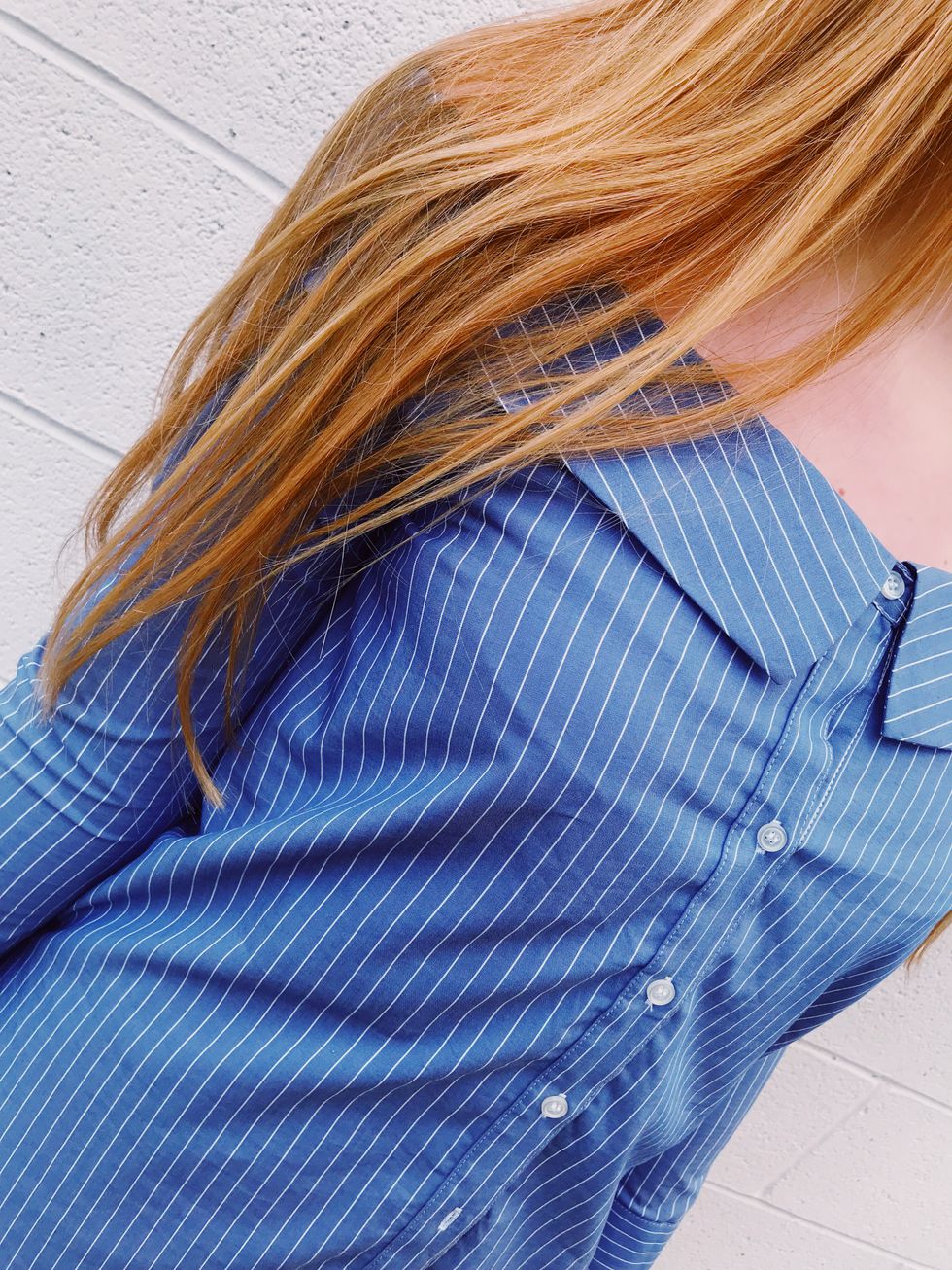 Blue might not be a particularly "bright springy color" but it strays from basic black and white. If you're like me and not a huge fan of wearing color, starting out with navy blue might make that transition a little easier. Rompers are one of my favorite things to wear because they make any outfit look super put together with little to no effort. Pair a summer romper with a long sleeve shirt underneath or opt for a longer jumpsuit; whatever fits the weather!
Stripes are another trend I predict will be huge for the spring and summer. Whether they're on a romper, jumpsuit, or an off the shoulder top, stripes are a great way to add texture to an outfit.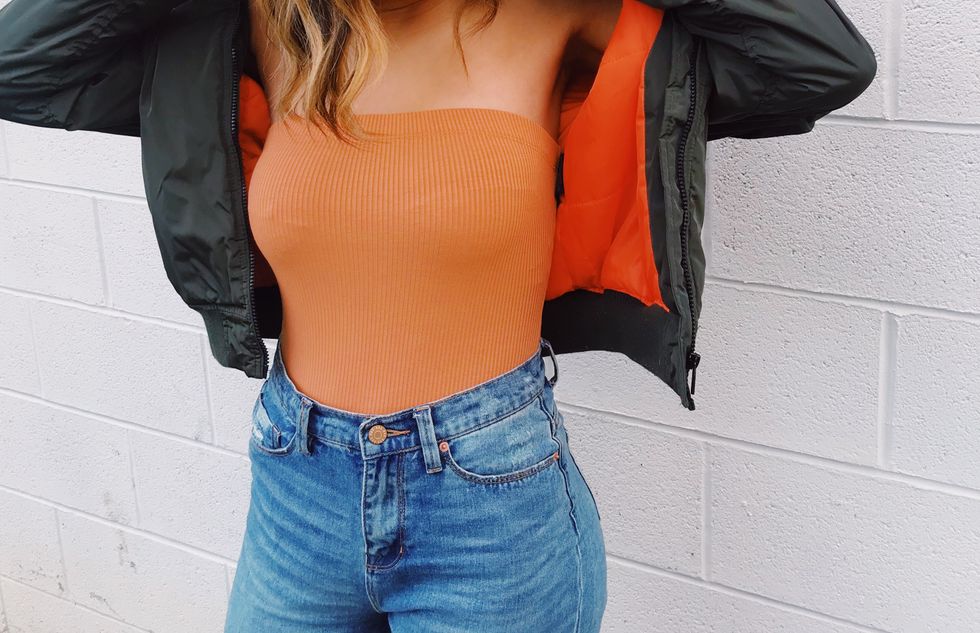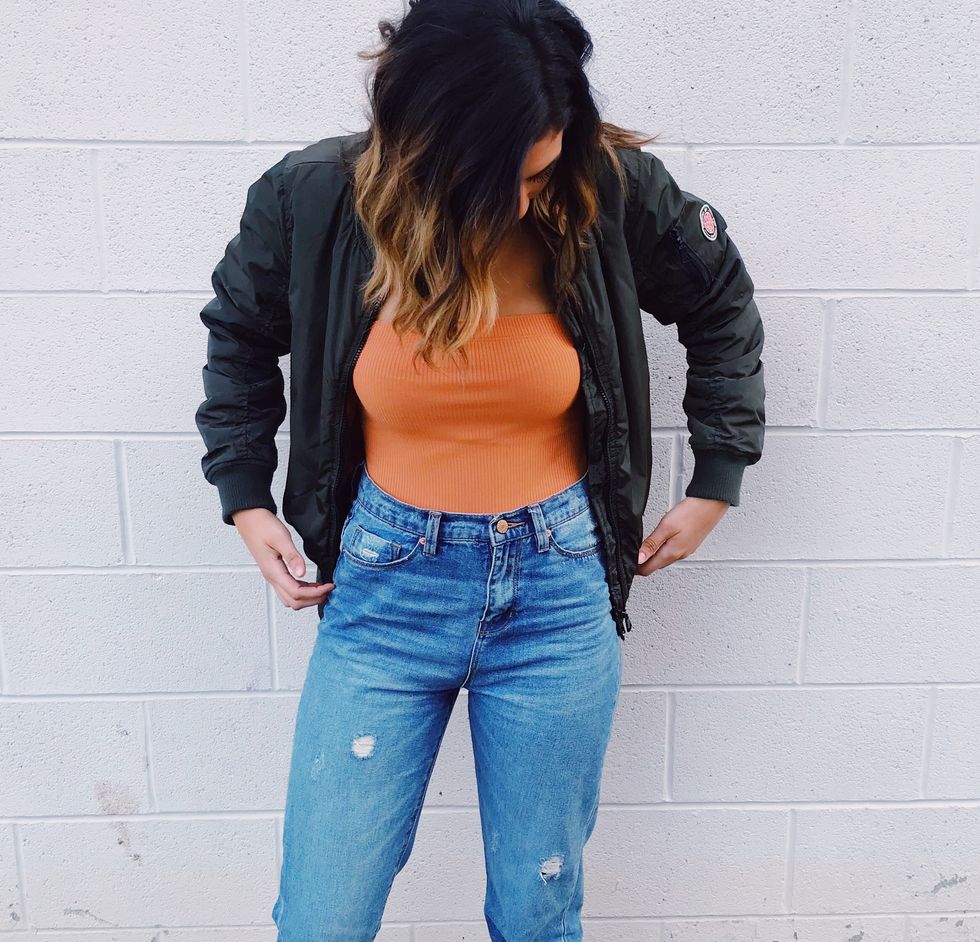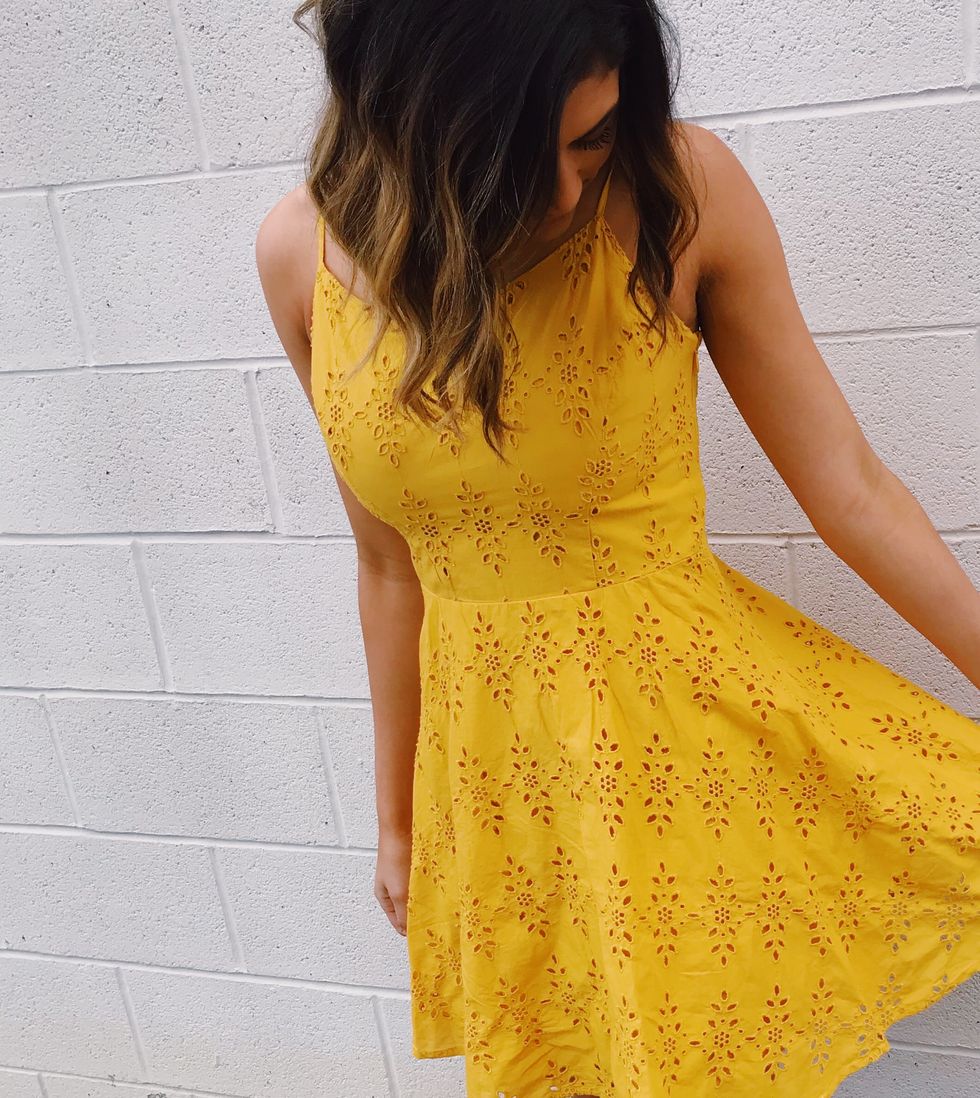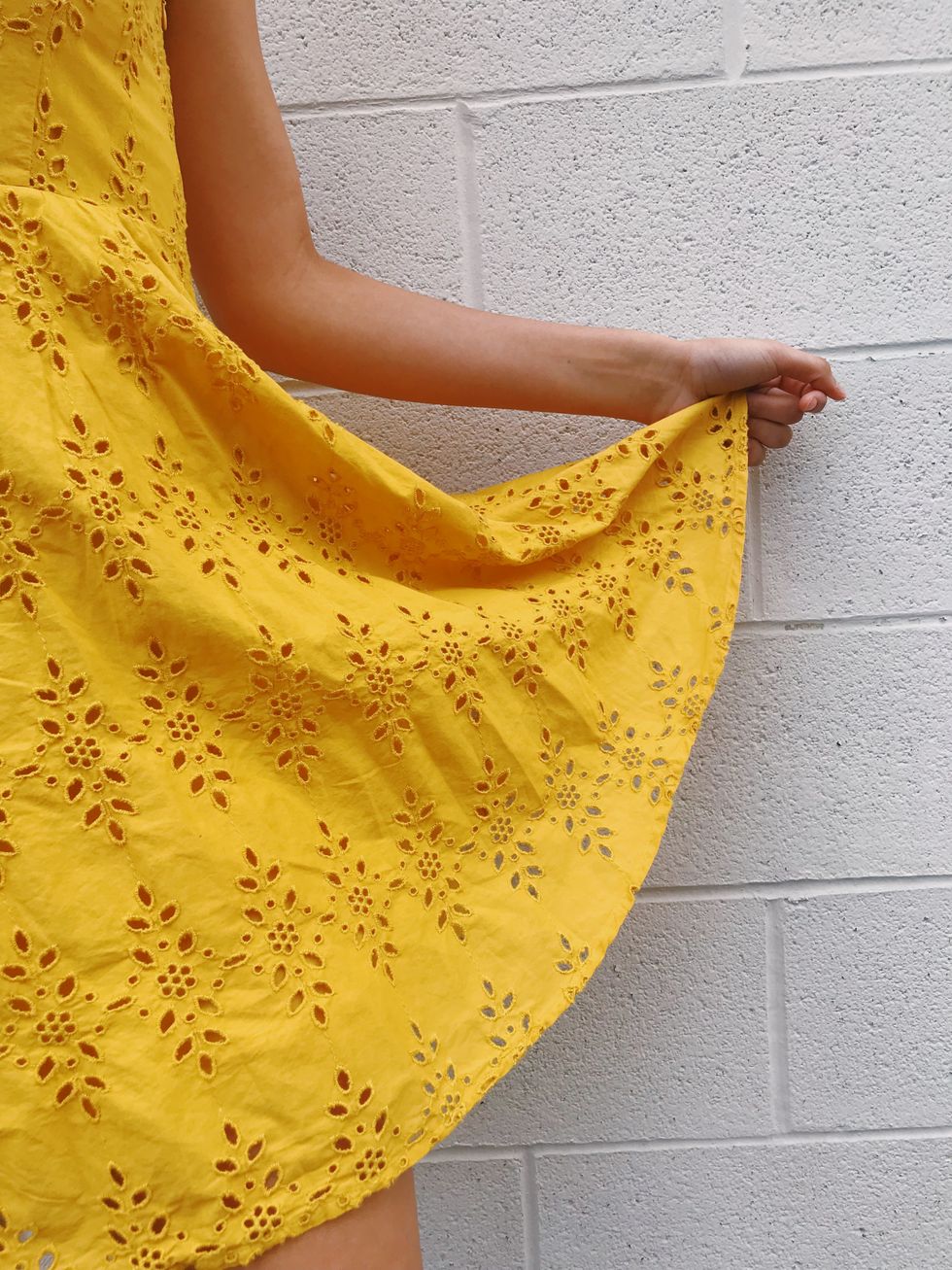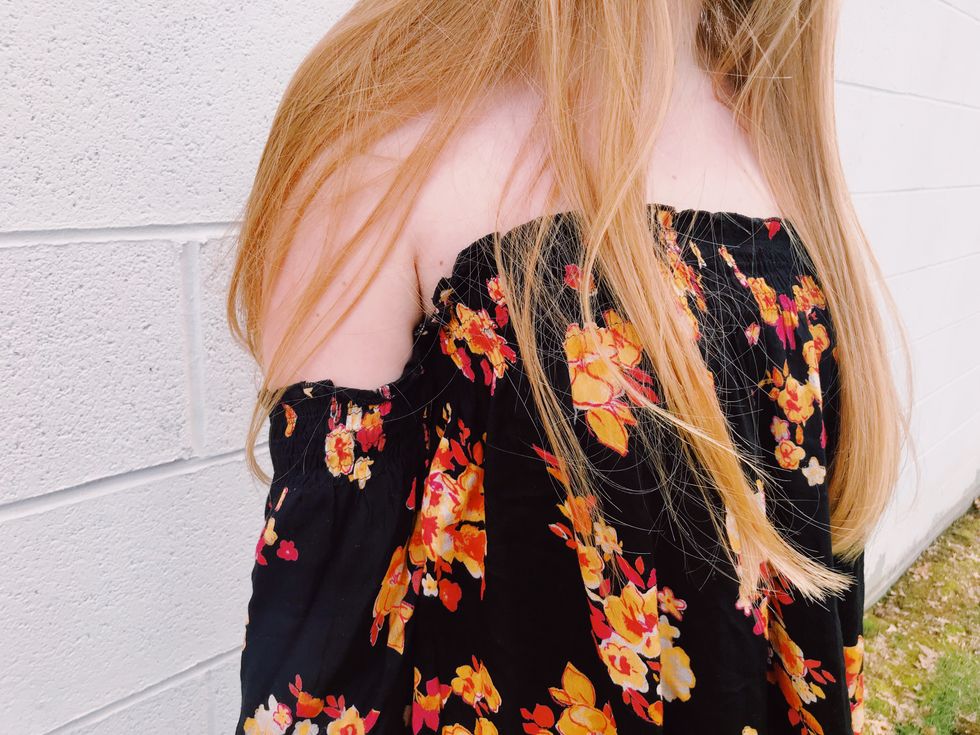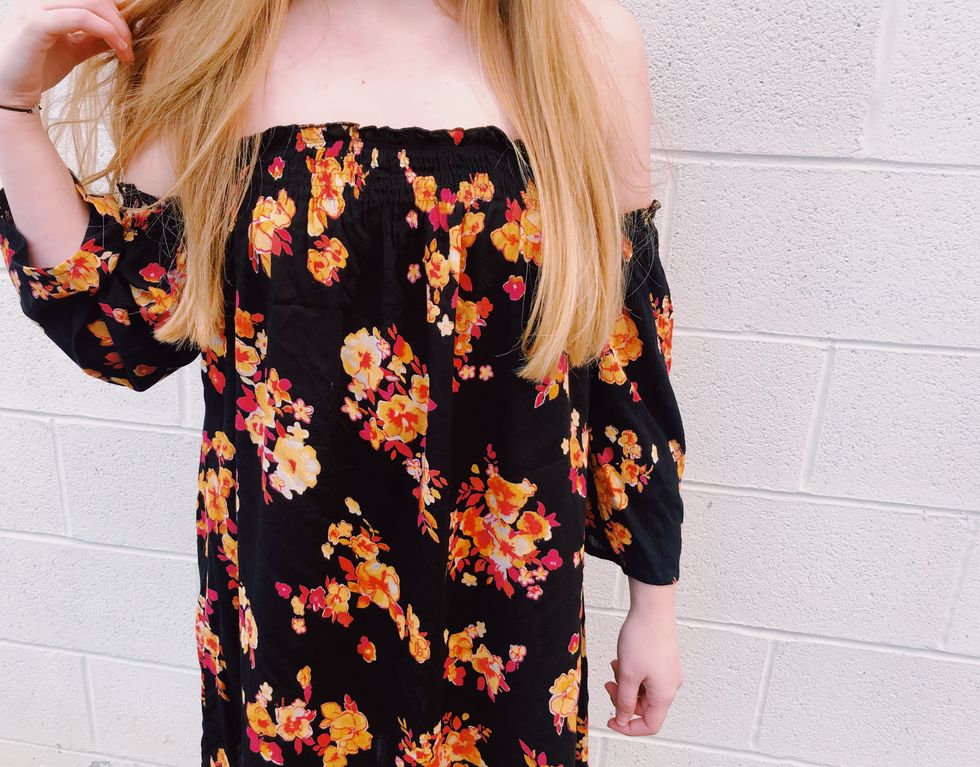 For those of you who are really looking to stand out, now's the time to do it.
Orange has actually become one of my favorite colors to wear, especially around the spring and summer.
Bright colors are always popular around this time and that's not likely to change anytime soon. Shades of yellow, orange and pink are the perfect colors for the season. And what screams springtime more than floral print?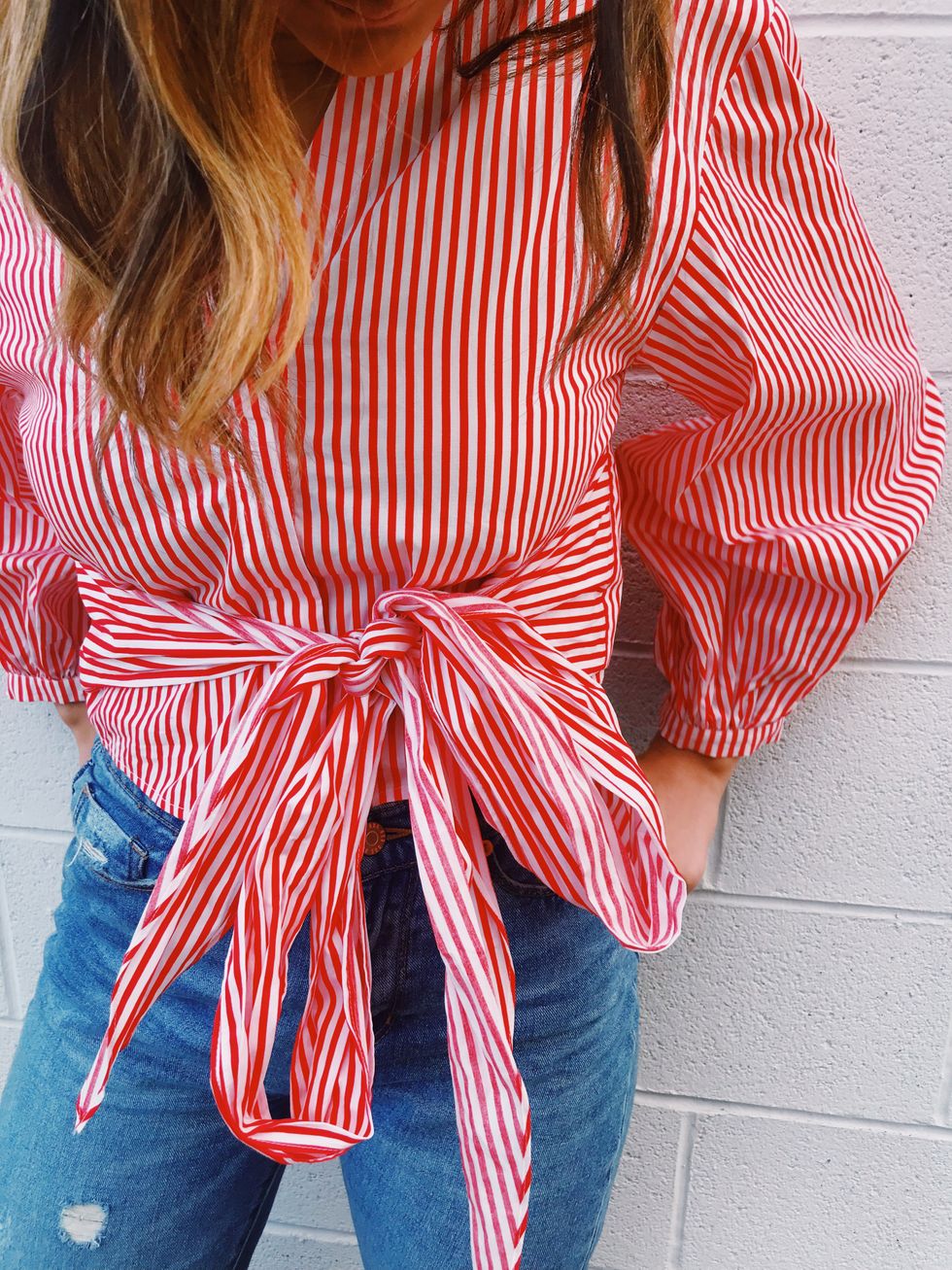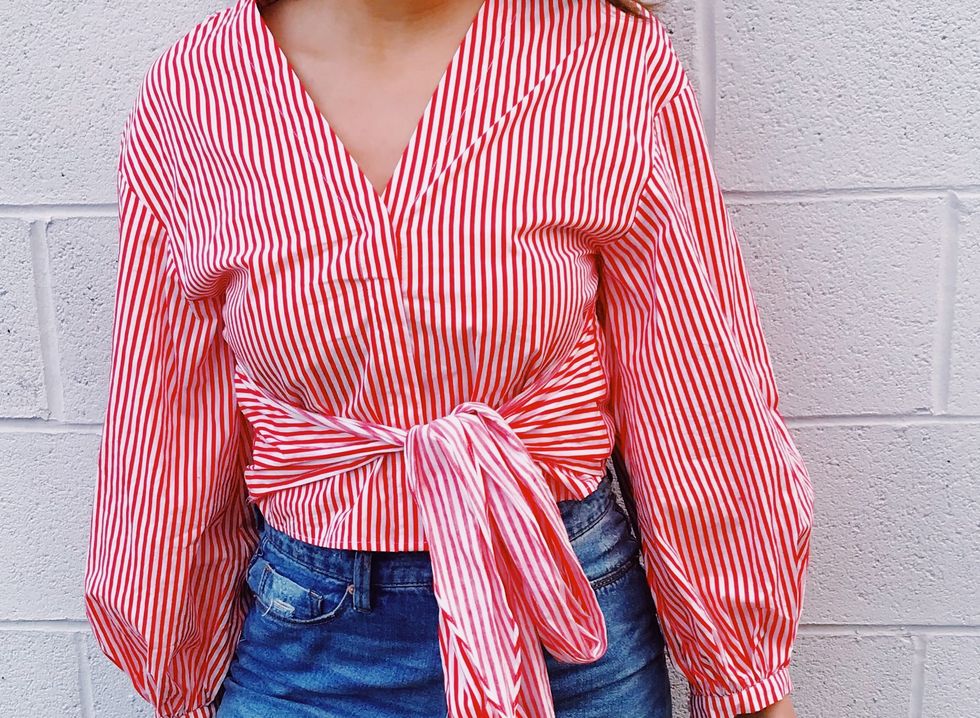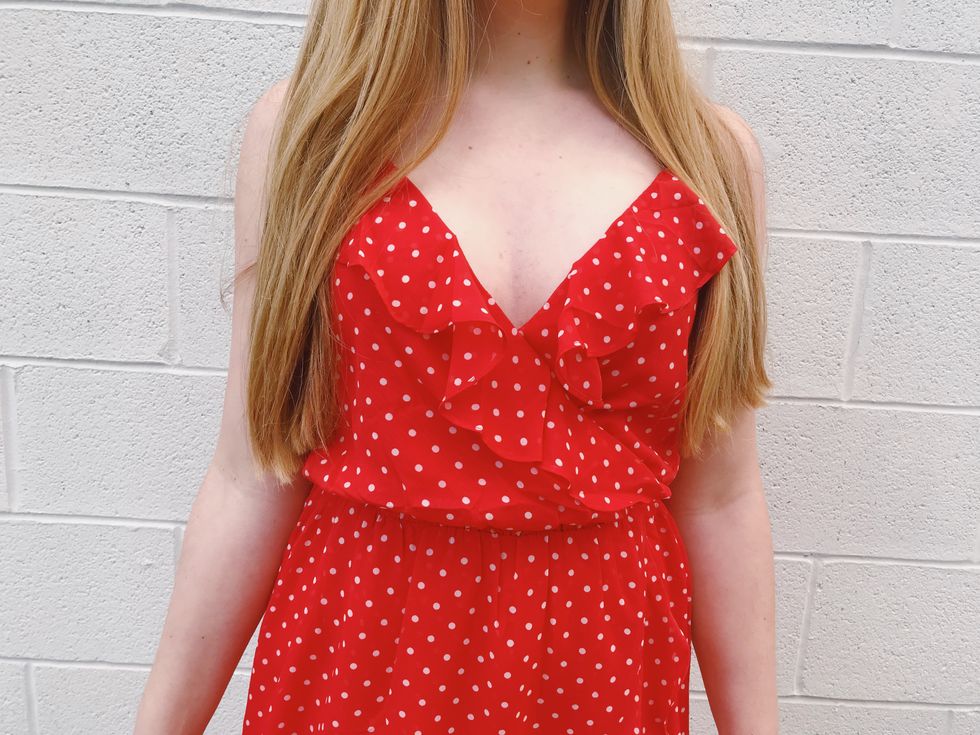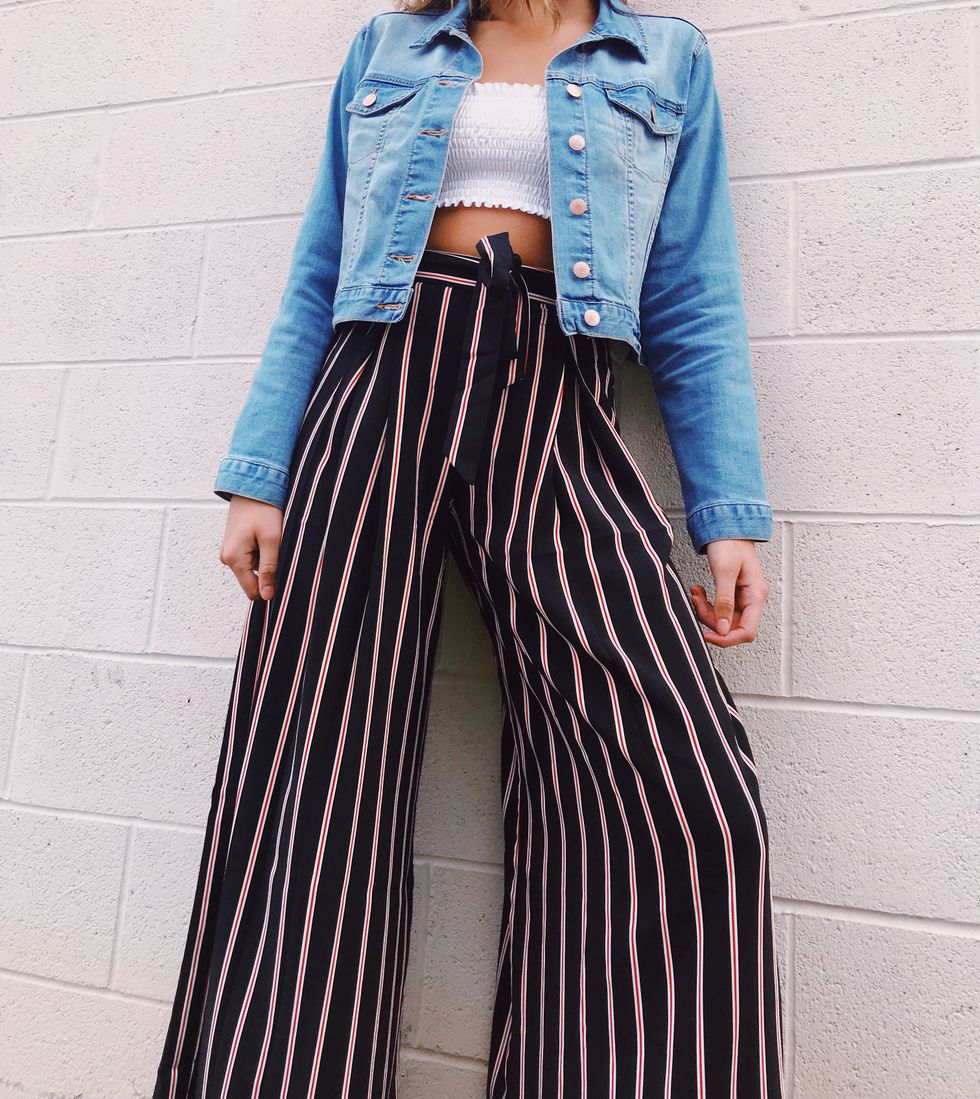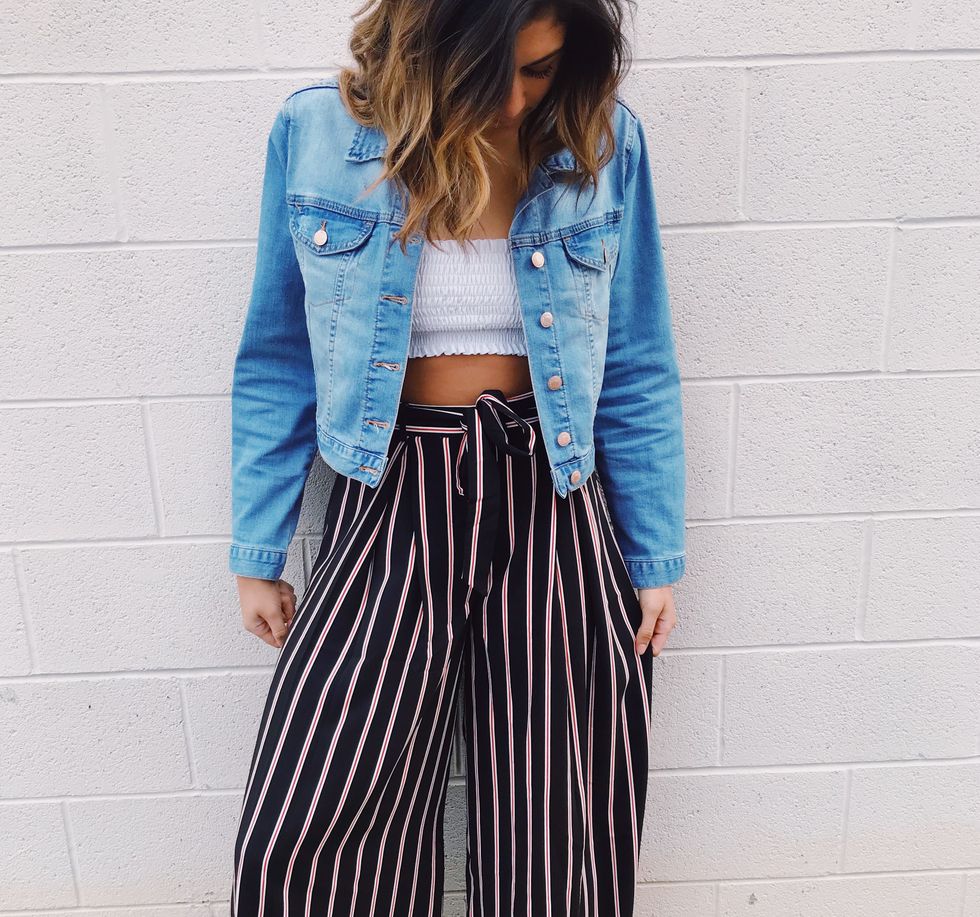 Finally, red. The one actual color that I will gladly wear all four seasons.
Red is a great accent color, looks good on everyone, and can add a little something to a basic black and white outfit.
And as I said before, stripes and other patterns are definitely coming back into style and I'm not complaining.
Most stores are finally releasing their spring and summer clothing so ditch that black winter coat and go find yourself something colorful!!
Outfit Details:
Outfit #1: Navy Overall Romper: Boutique in California (similar ones at Forever 21!), Black Longsleeve Crop Top: Forever 21
Outfit #2: Striped Navy Jumpsuit: Marshalls
Outfit #3: Striped off-the-shoulder top: Marshalls
Outfit #4: Army green jacket with orange interior: Burlington Coat Factory, Orange bodysuit: Forever 21, High-waisted "Mom" jeans: Urban Outfitters
Outfit #5: Yellow dress: Marshalls
Outfit #6: Floral black off-the-shoulder dress: Marshalls
Outfit #7: Striped red and white blouse with bow: Forever 21
Outfit #8: Red polka dot dress: Forever 21
Outfit #9: Denim Jacket: Forever 21, White Bandeau top: Urban Outfitters, Striped high-waisted pants: Forever 21