With graduation coming up for many, it is natural to want to make last memories with your friends. Things you can look back on and think fondly of. It is important to spend the time you can with your friends before you go and start your lives and real jobs all over the country. Here are 22 things you can do with them to make the most of the time you have left.
Go hiking!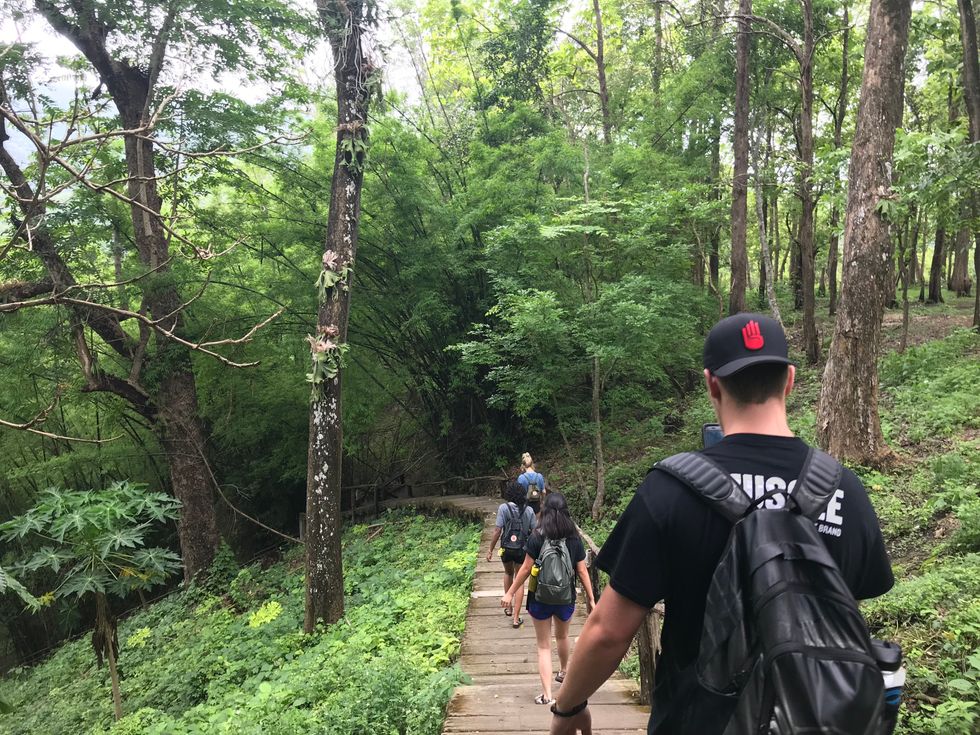 Rebecca Swyers
Hiking is a cheap activity guaranteed to give big fun. It is easy, all you have to do is get out there and walk. It will allow you to make huge memories, have deep talks, and just have a good time. The endorphins that come from the exercise will add to the experience too!
Try a new restaurant or two.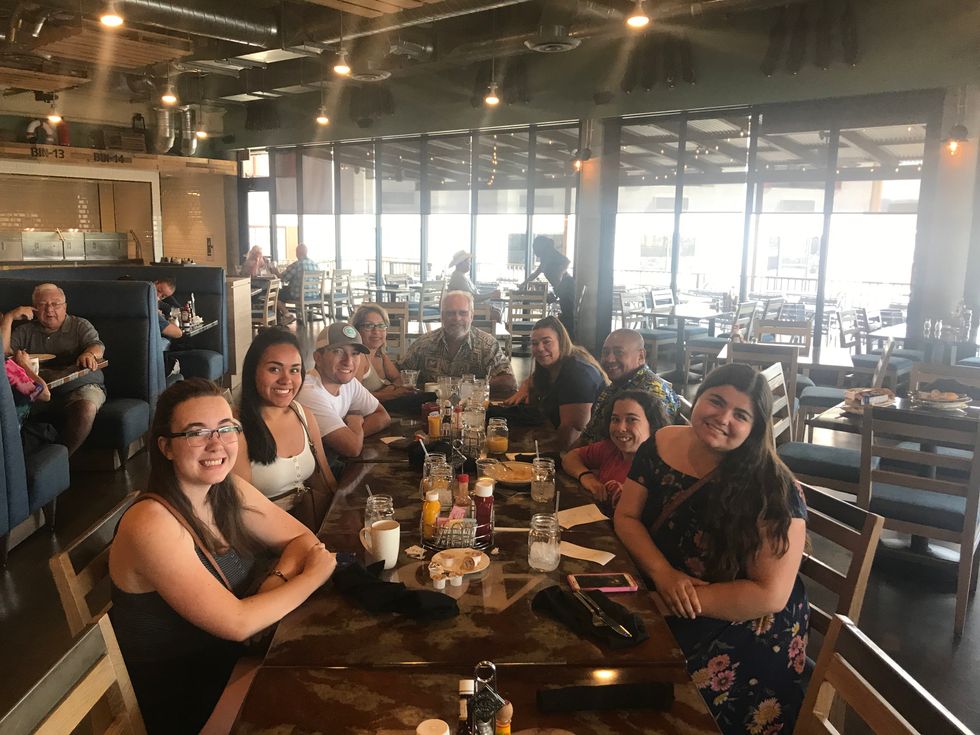 Rebecca Swyers
Sure, you and your friends probably have a go-to restaurant or two. Why not step out of your comfort zone? You might find a place that is amazing and wish you had found it sooner. Or you guys hate it and have a laugh and a memory after. Either way, it is a good way to spend time with friends and bond.
Have a movie night.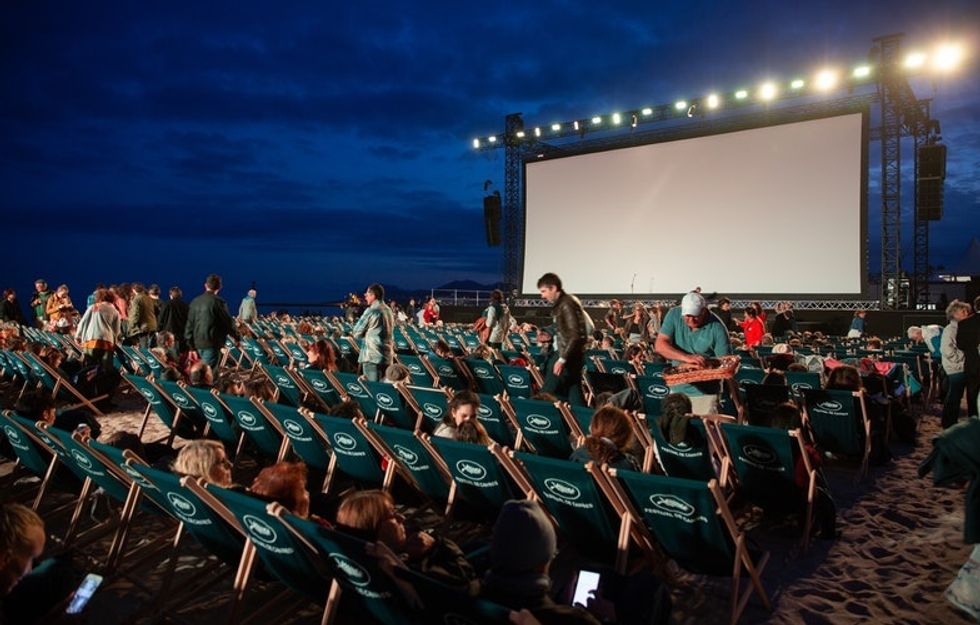 https://unsplash.com/photos/XO4A1pWBEbE
This can be done in many different ways. If you are broke and do not want to spend a lot of money, that is what your Netflix subscription is for. Just do not forget the popcorn! If you have $10 to spare, why not go to the theatre or drive-in and pay to see something you may have not seen that is hot right now. A good movie always leads to a good conversation that you can also cherish.
Go for a long car ride.. just for the heck of it.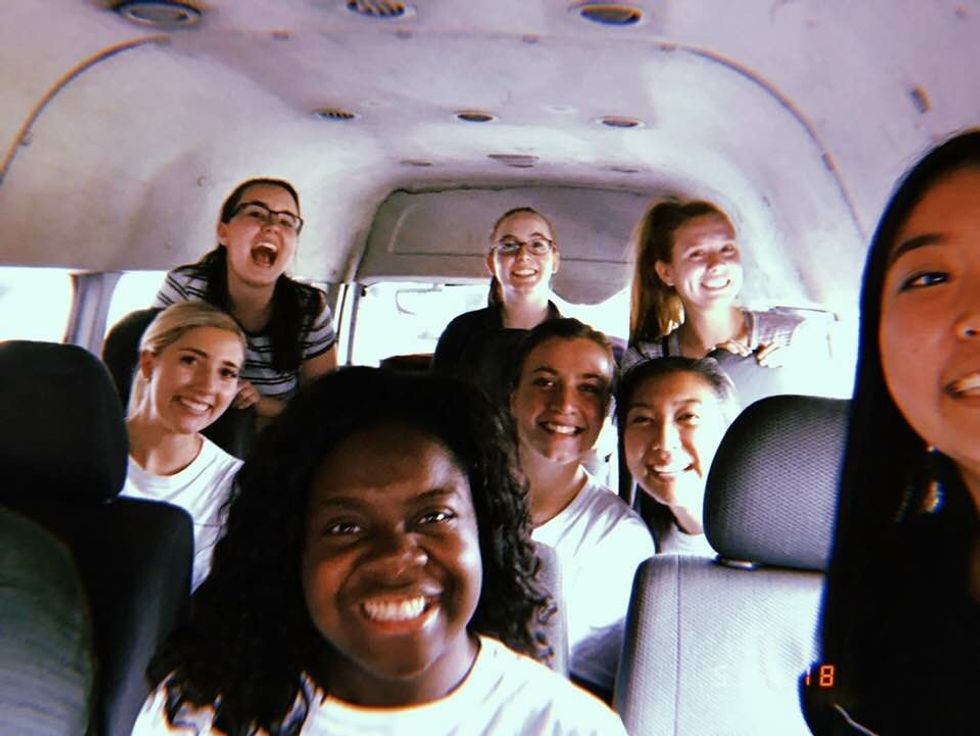 Rebecca Swyers
I do not mean go for a planned road trip. This means driving around your city and just spending time together, jamming out to music and taking in the sights. This is a good way to find new places you might want to try eating at or see activities that interest you. You might even want to make an impulse stop and check it out! Having a level of impulsiveness can be refreshing for a relationship.
My personal favorite: go get coffee and chat!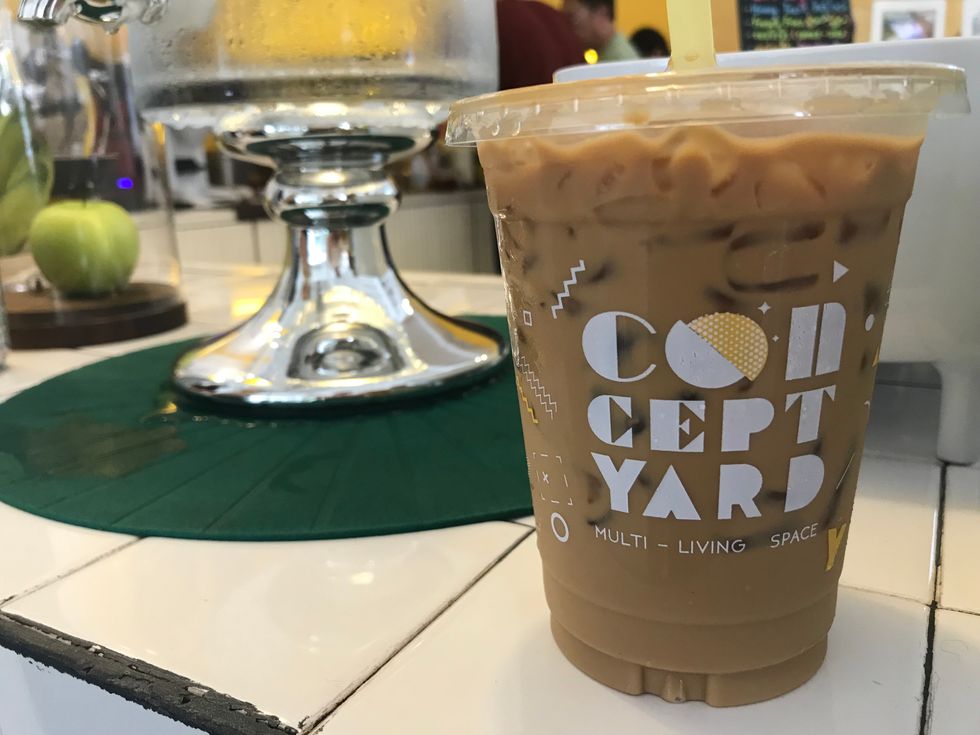 Rebecca Swyers
Man, do I love coffee! Why not get coffee with a friend and chat? This is a good way to bond with someone while sipping some good brew. And let's be honest, you will be eating pastries as well. Coffee is the glue that brings people closer together in my opinion.
Go to a sporting event.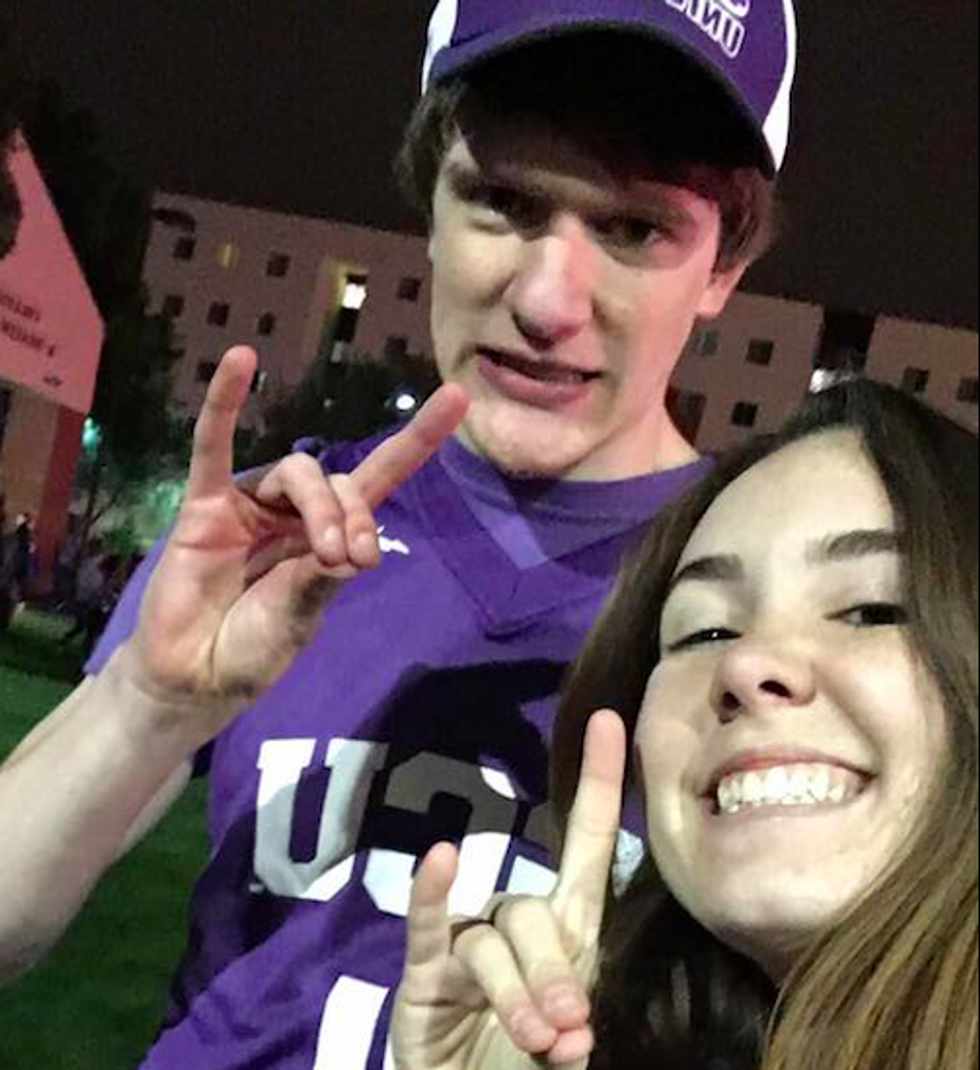 Rebecca Swyers
There is many different ways to make this happen. If you and your friends are really into sports, then you can pay for tickets to a professional sporting event. If you do not want to break the bank, might as well go to one of your schools sporting events. Usually, students get in free. You can also check sites like Groupon for discounted tickets to games.
Have a game night.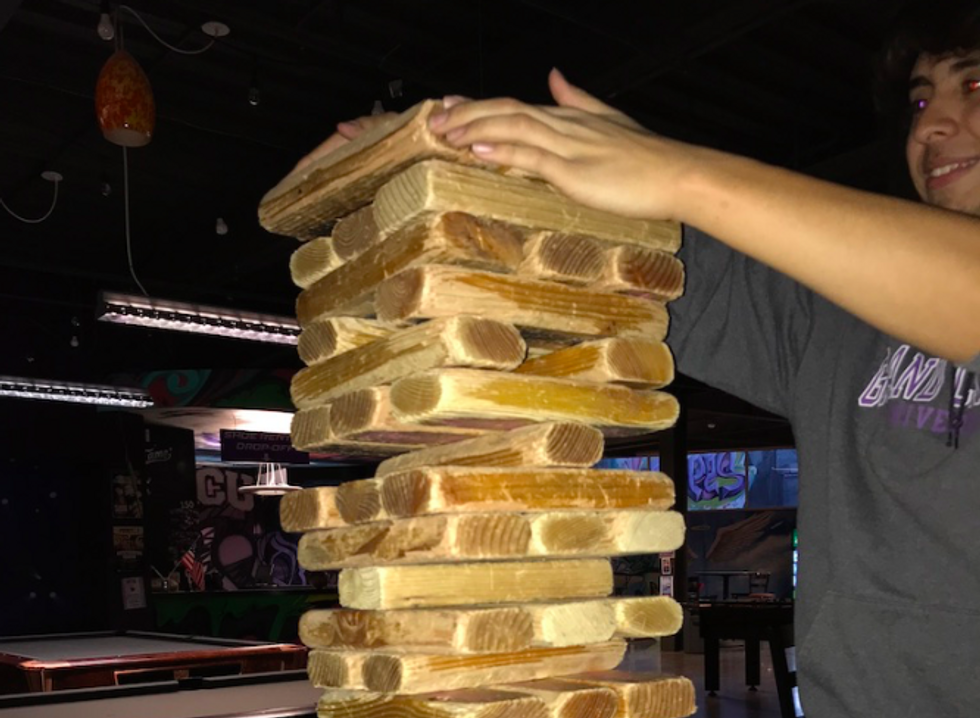 Rebecca Swyers
While monopoly can ruin friendships, it can also make for some good memories. Jenga, Poker, The Game of Life, Cards Against Humanity, you name it! This is way to have fun with your friends before you graduate on a budget. You can also make it a drinking game if you are into that kind of thing!
Go thrift shopping.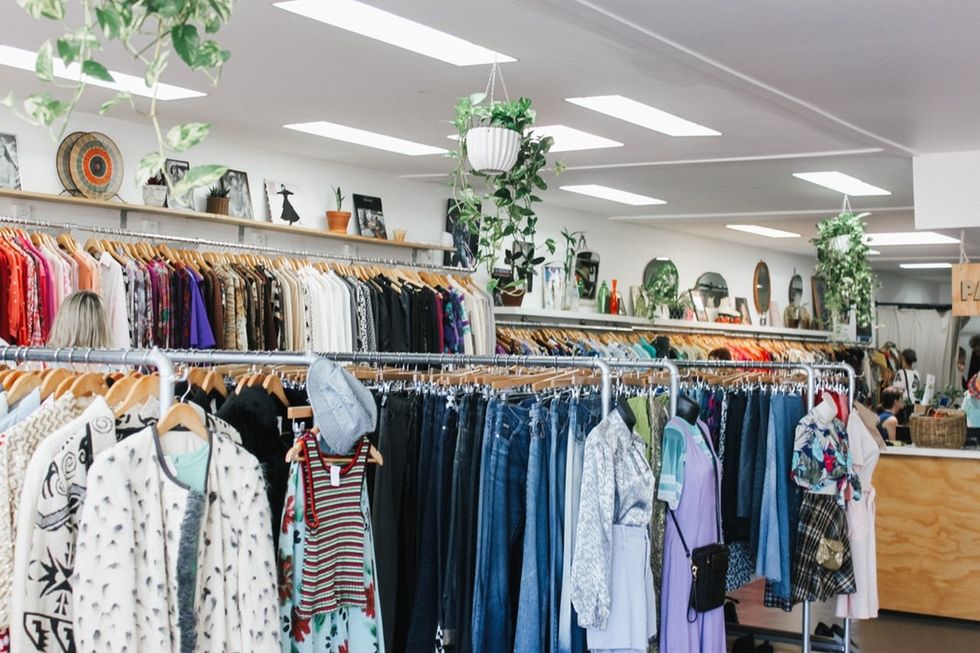 https://unsplash.com/photos/8F0I12ypHPA
Thrift shopping is the holy grail for college girls. Going thrift shopping is a good way to save some money on high-end things and solidify your high-end friendships. Grab a coffee, lunch, then spend the day searching for deals. You never know what you may find!
Go camping!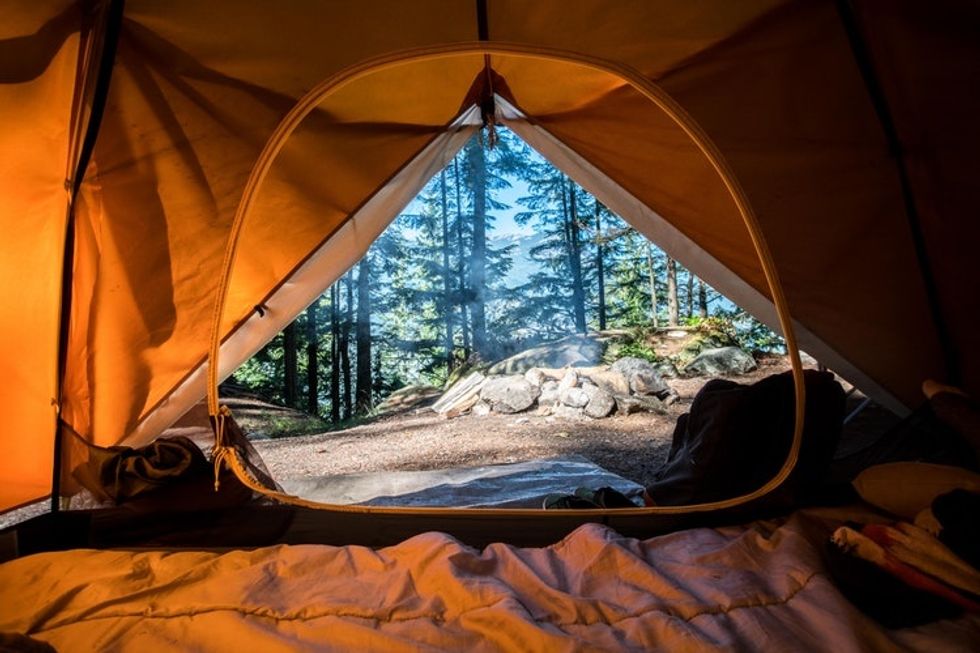 https://unsplash.com/photos/y8Ngwq34_Ak
Camping is a good way to spend time with friends of all genders. Of course, you can have separate tents but you can spend time with all your friends in a way that can be fun to all. Sure, camping might not be everyones cup of tea but you might as well try. It is a fun way to make some good food and get connected with each other and nature before graduation.
 Reminisce.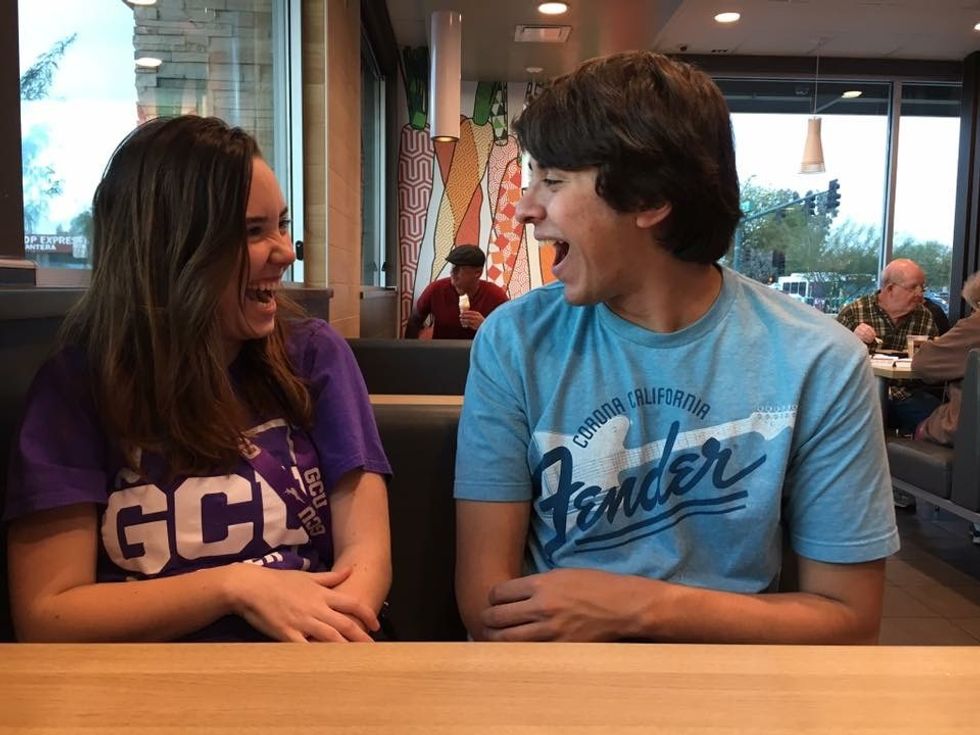 Rebecca Swyers
You have spent such a big portion of your life with the people you call your friends, might as well sit down and remember the good (and bad) times. It is fun and can lead to a lot of laughs and reminders of how important your friendship is to one another.
 Do an outdoor activity.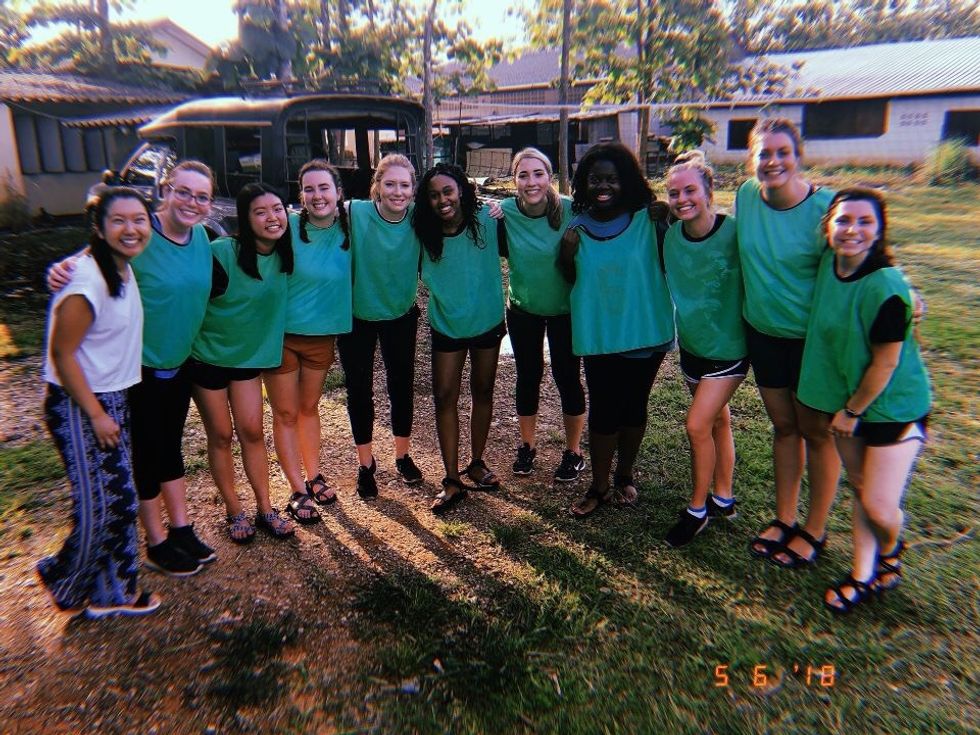 Rebecca Swyers
Play a sport, frisbee, go for a walk/jog, birdwatch, you pick! The world is your oyster and you have many different outdoor options you can pick for you and your friends to do. This is a good way to spend time with one another when you are ballin' on a budget as well.
 Have a brunch date!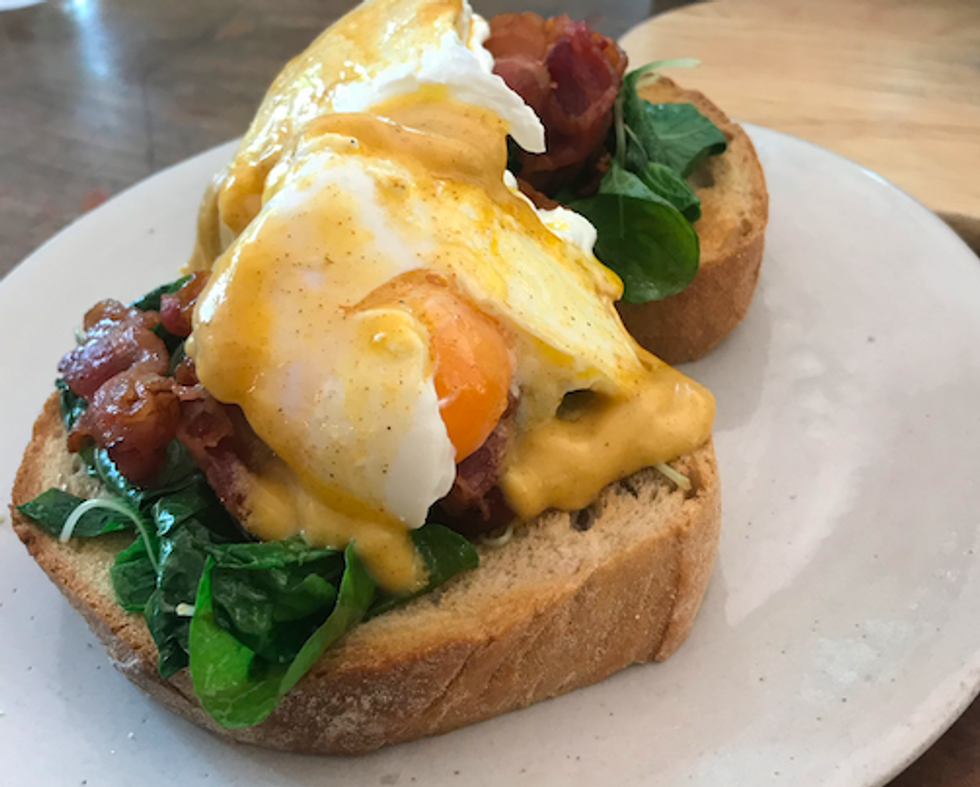 Rebecca Swyers
People often overlook brunch but it is something fun to do with your friends. I am sure you have been to dinner many times with your friends but how many times have you been to brunch? If your answer is a lot, then good! Go again. If your answer is not often or never then go out there and get brunch!
 Go to a museum.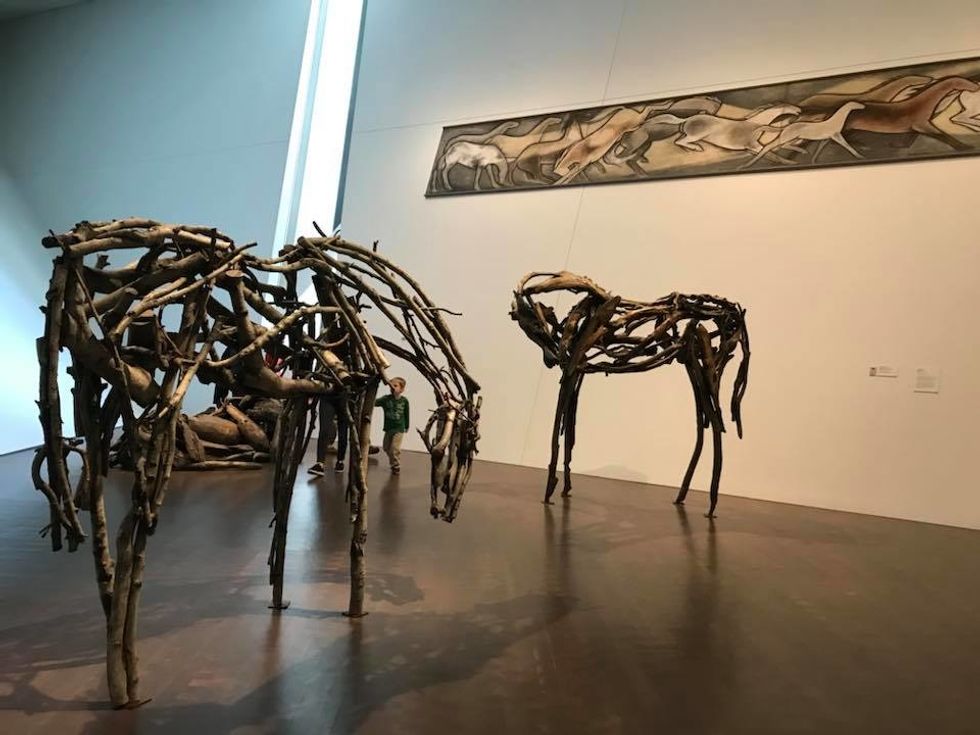 Rebecca Swyers
Sure museums are a more quiet thing but they can lead to thought provoking conversations about what you are seeing. Many might be into this idea because there is less talking, who knows. Taking in the history and/or art is wonderful and can be a good activity to do. Many museums have days that they let people in free or discounted. Take a look at the website for a museum near you!
 Go to the beach (if you can).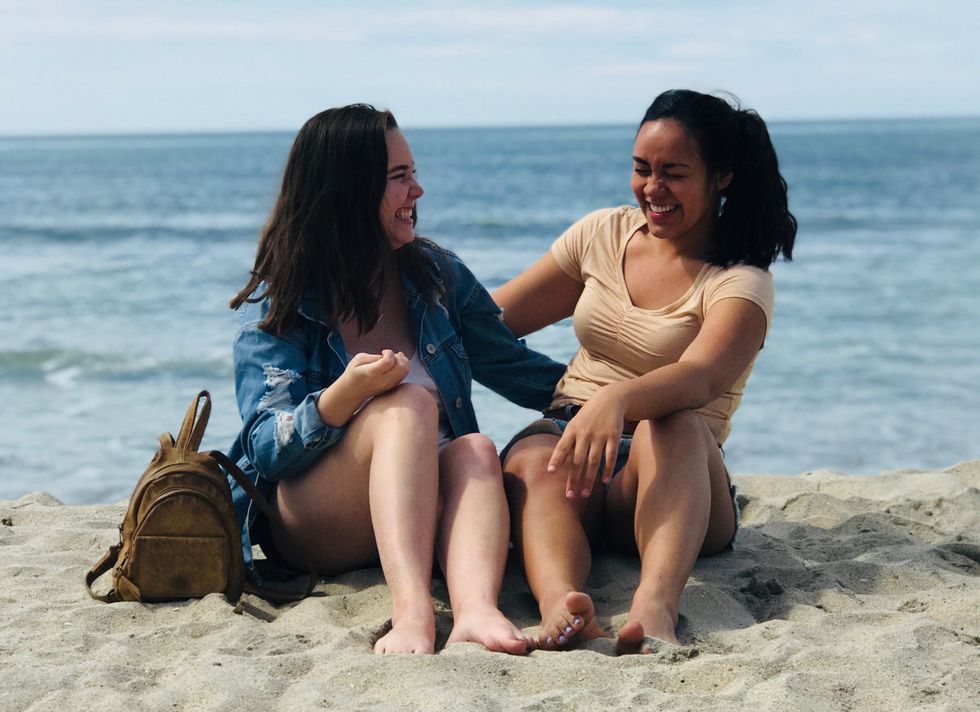 Rebecca Swyers
Beach or mountains. I understand that it is not always possible to go to one frequently, or at all. If you live in a place where you can make it to the beach in a matter of hours, might as well take advantage. The drive, salty air, beach town, food and bonfires are great memories to make with your friends before you graduate.
 Go to the fair.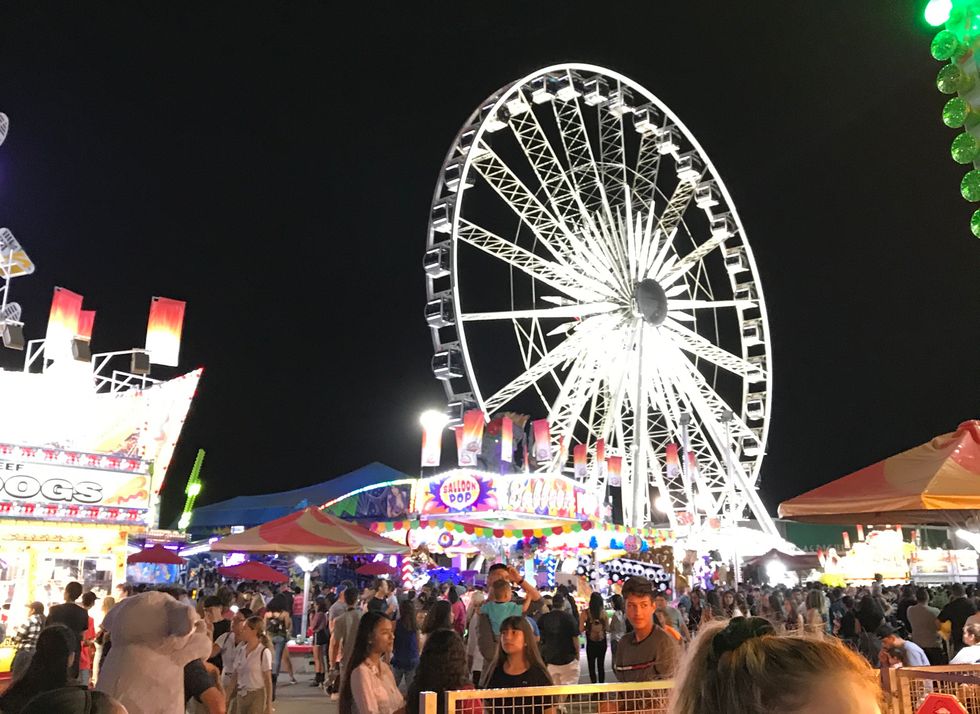 Rebecca Swyers
If there is a fair coming up sometime soon, I urge you to consider going with your friends. Yes, it can be a little pricey but the memories will be worth it. You do not have to get the $15 dollar turkey leg either. Just eat dinner before you go and spend your money on ride tickets.
 Go on a road trip!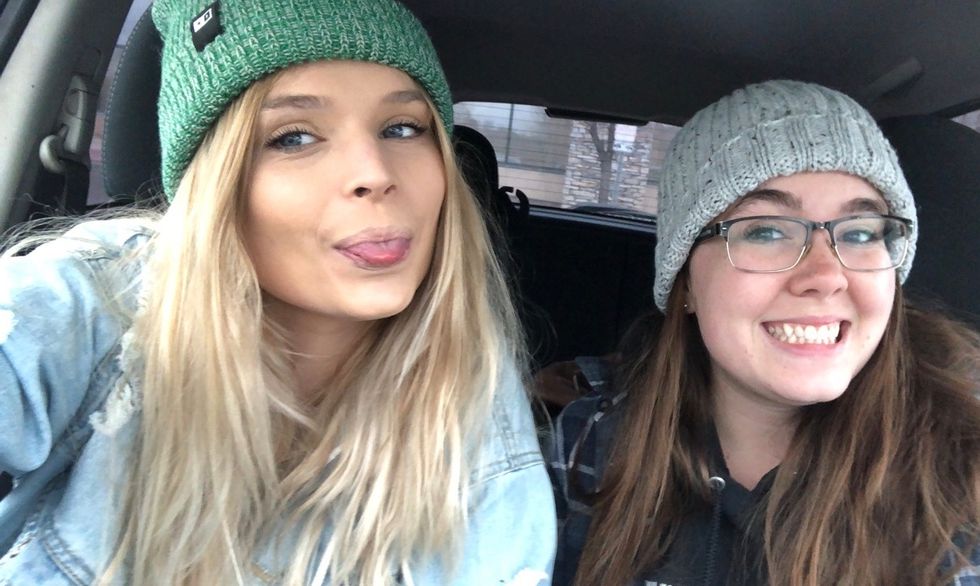 Rebecca Swyers
I guarantee no matter where you are located, there is somewhere cool you can road trip too in a few hours. Whether that be the big city or getting out of civilization for a little while. Being able to blast some music and experience new things with your friends is wonderful. And a lot of the time the experience can be humbling.
 Have a spa day.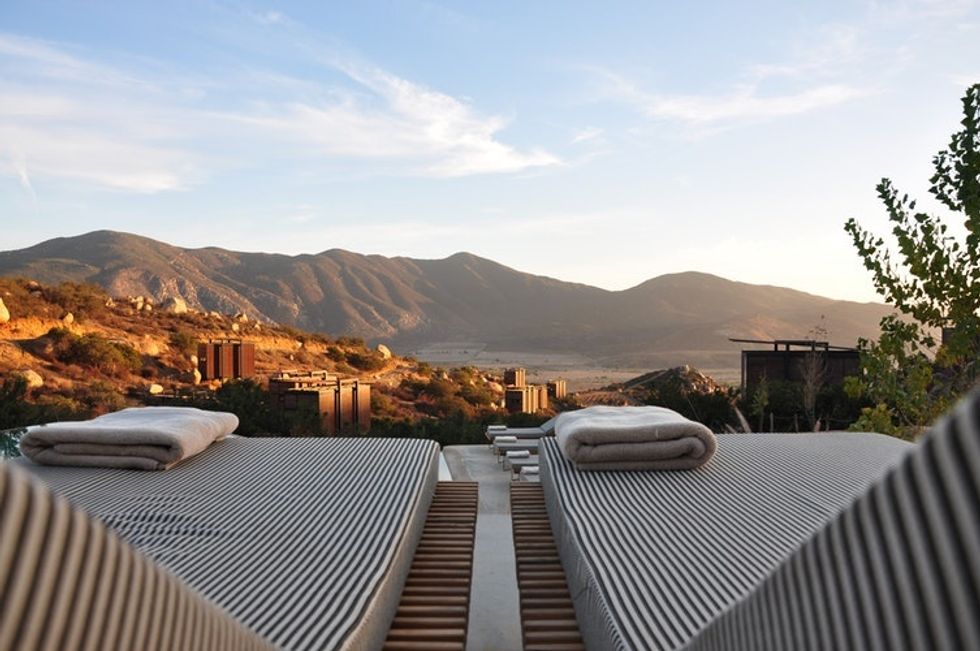 https://unsplash.com/photos/DGa0LQ0yDPc
If you have money then you can afford to go to the spa. If you are broke, like me, you can make a homemade spa with natural face masks, nail polish, serene music and whatever your heart desires. Treating yourself with the people you love is so much better than treating yourself alone.
 Explore a new place.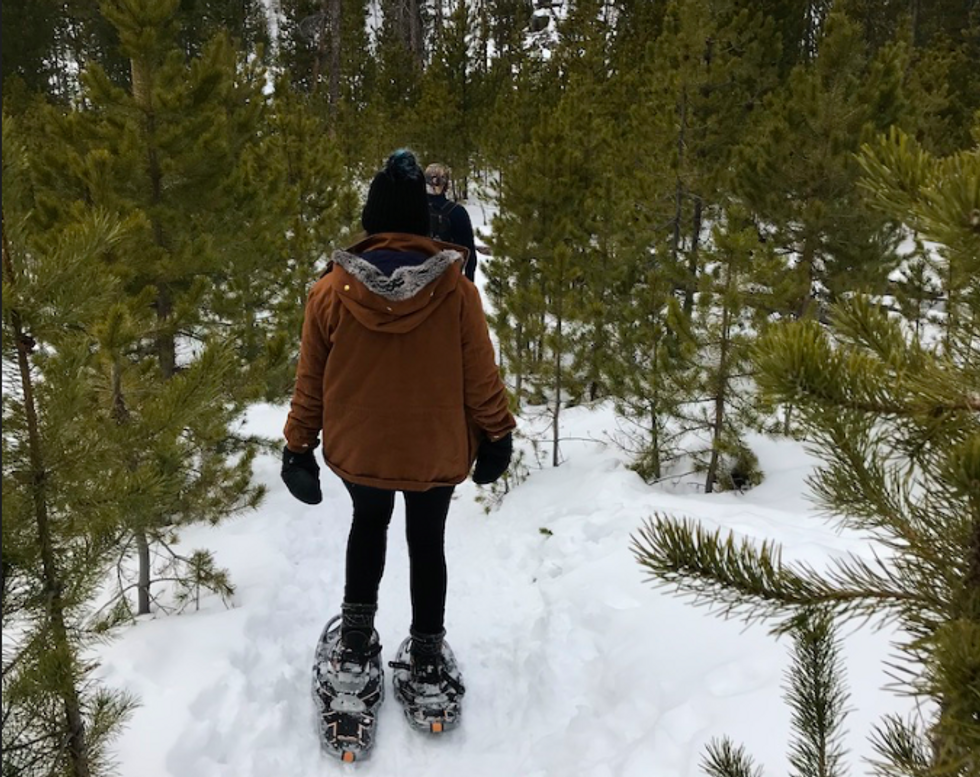 Rebecca Swyers
Whether this be a new place to eat, coffee shop, bar, book store, or whatever you want. I am sure there is something out there you have not tried. Might as well try it before you move away or lose the chance to do it with your friends. I said it earlier and I will say it again; whether the place is great or sucks, you will make good memories along the way.
 Get ice cream or other deserts.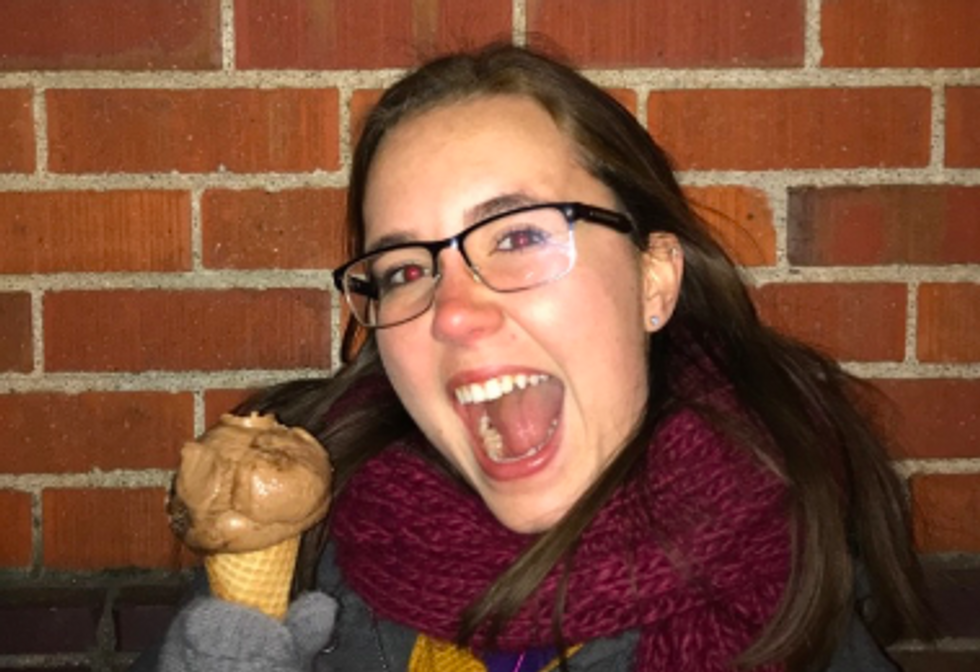 Rebecca Swyers
Put your diet aside for a night and go treat yourself with some friends. You will regret not going because you are doing the latest 'fad' diet. Everything is fine in moderation so might as well have fun with your friends!
 Have a sleepover.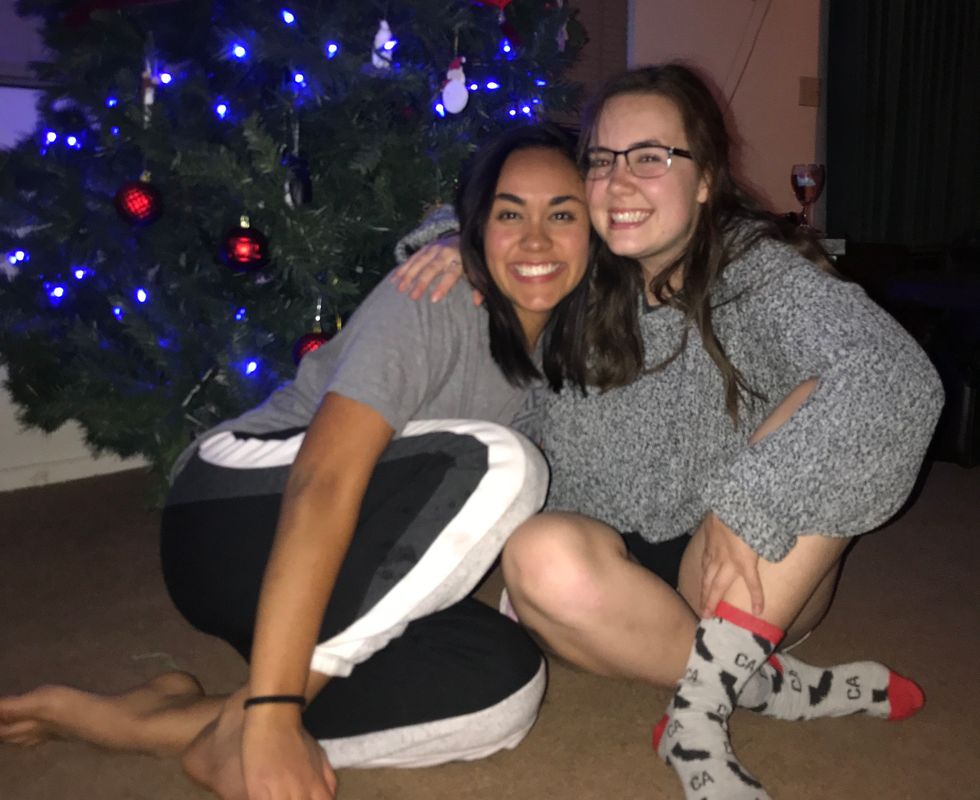 Rebecca Swyers
Having an old fashioned sleepover is good for the soul. Pajama's, fuzzy socks, hot chocolate, movie marathon, gossiping, it is all very therapeutic in the end. When we get older and have kids, do you think we will be having very many sleepovers? The answer is no. So might as well do it now when you have the chance.
 Go to the zoo.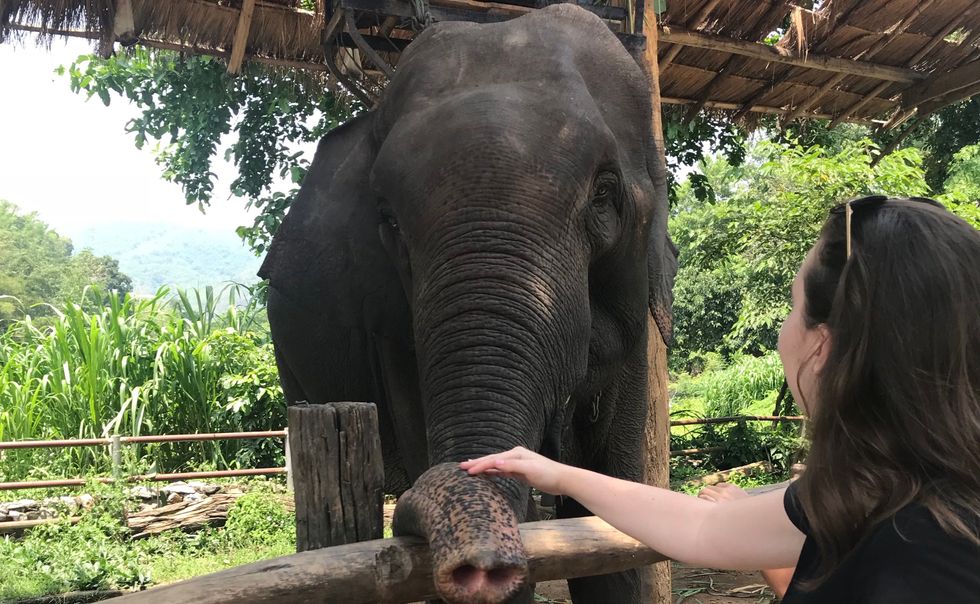 Rebecca Swyers
This is another pricier option but it is super fun. This is a good way to get your steps in and see so many different exotic animals. You can talk while you are walking and make memories of the time you spent together.
 Cherish your friends before you go out into the world.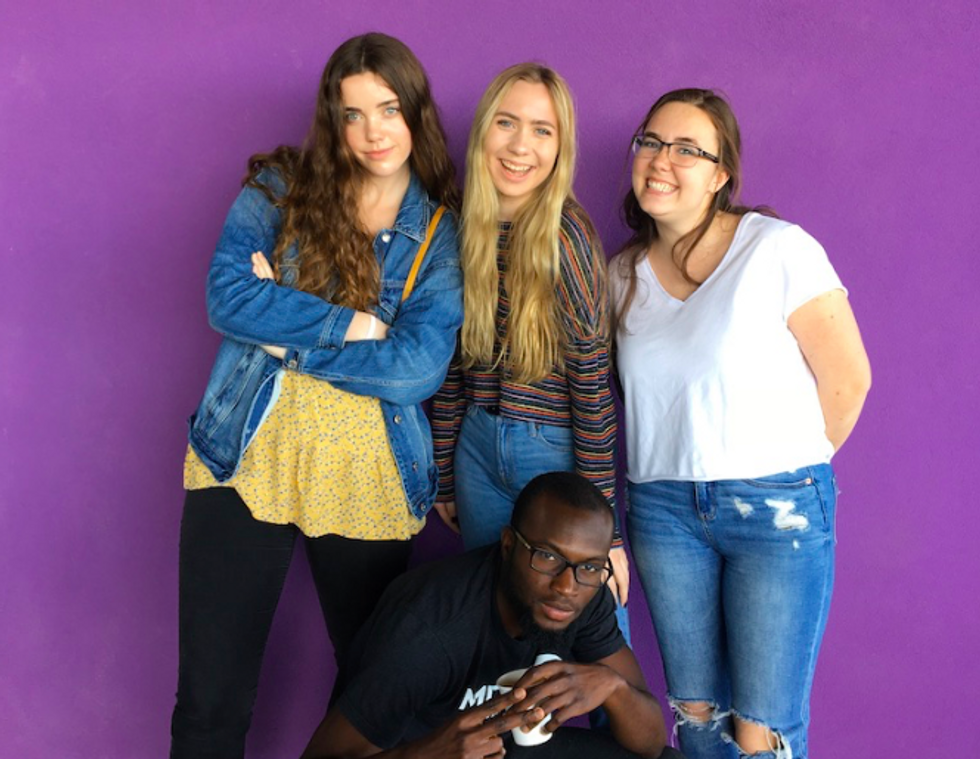 Rebecca Swyers
You and your friends might move all over the country or just get busy with adulthood. So cherishing your friends while you still are young is so important. Of course, you can still cherish them when you get older but the time you share now is unlike any other time. Make the most of it!
There are plenty of things you can do with your friends. You know them better than anyone else so you know what is the best thing to do with them. If you are stuck for ideas, 22 ideas have been put in front of you. Make the most of your friends now while you can.