When you enter into Greek life, it's like having to learn a whole new language, but it's a language that everyone comes to love. So here's the Greek alphabet, from Alpha Chi to Zeta.
A is for Alum

The members of our chapter who have graduated. These members are a range of ages and can participate in all kinds of alumna events.
B is for Bid Day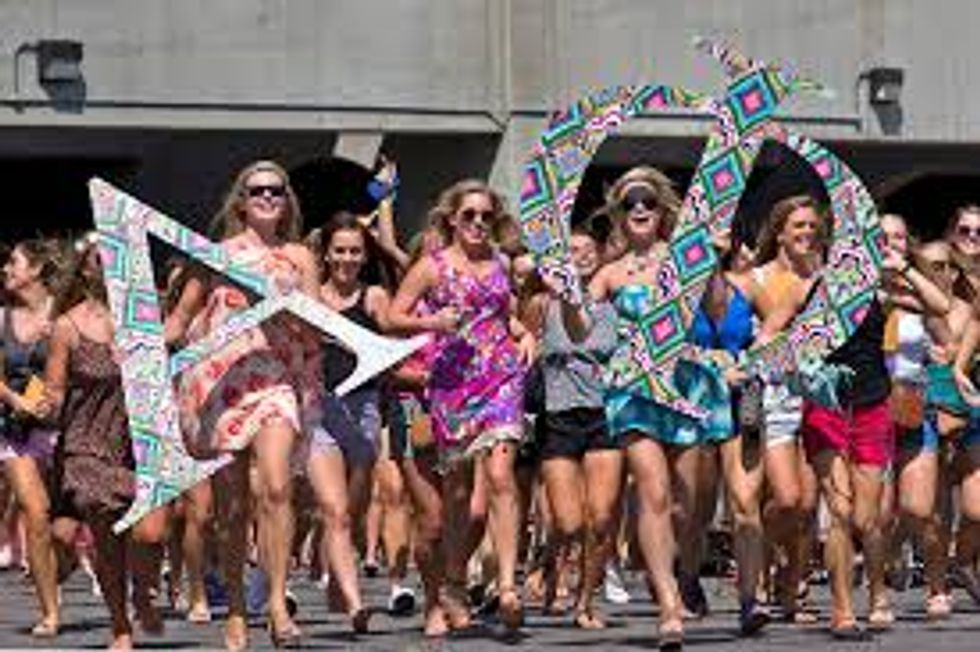 The best day of the year when our chapters get to accept a new pledge class of members.
C is for Chapter
Our weekly meetings where we learn about sisterhood and philanthropy events, date parties, etc., as well as take care of any sort of chapter business.
D is for Date Parties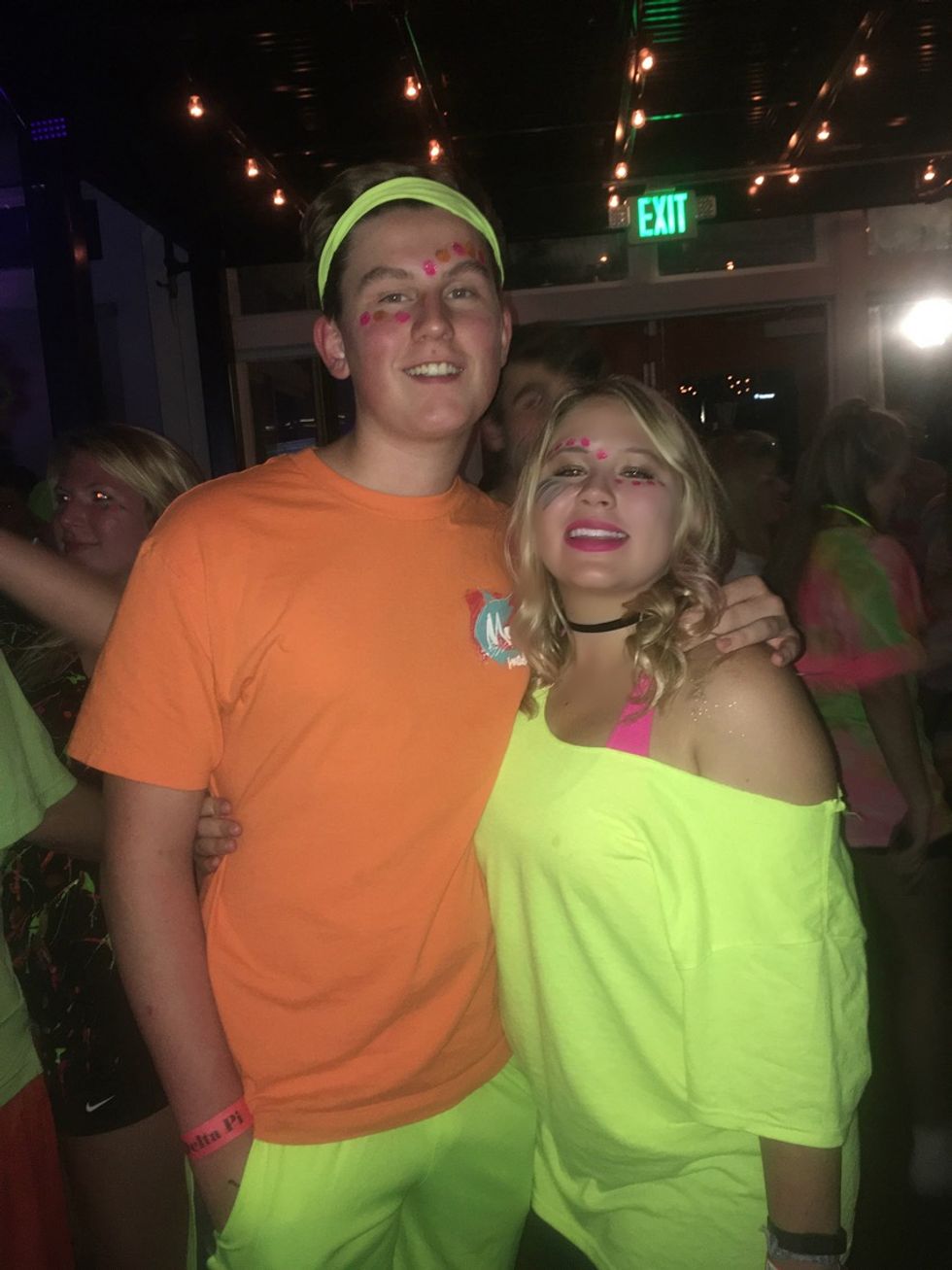 Some of the best nights of the year are getting dressed up with your friends and your dates and attending date parties.
E is for Executive Board
The people that make the chapter run smoothly. The chapter wouldn't function without your president, VP, finance, standards, etc.
F is for Fried Friday
The best day of the week at the house. When the chefs cook up chicken, mozzarella sticks, fried pickles, french fries, corn dogs, fried mac n cheese, fried corn, fried green tomatoes and whatever else your heart desires.
G is for Greek Week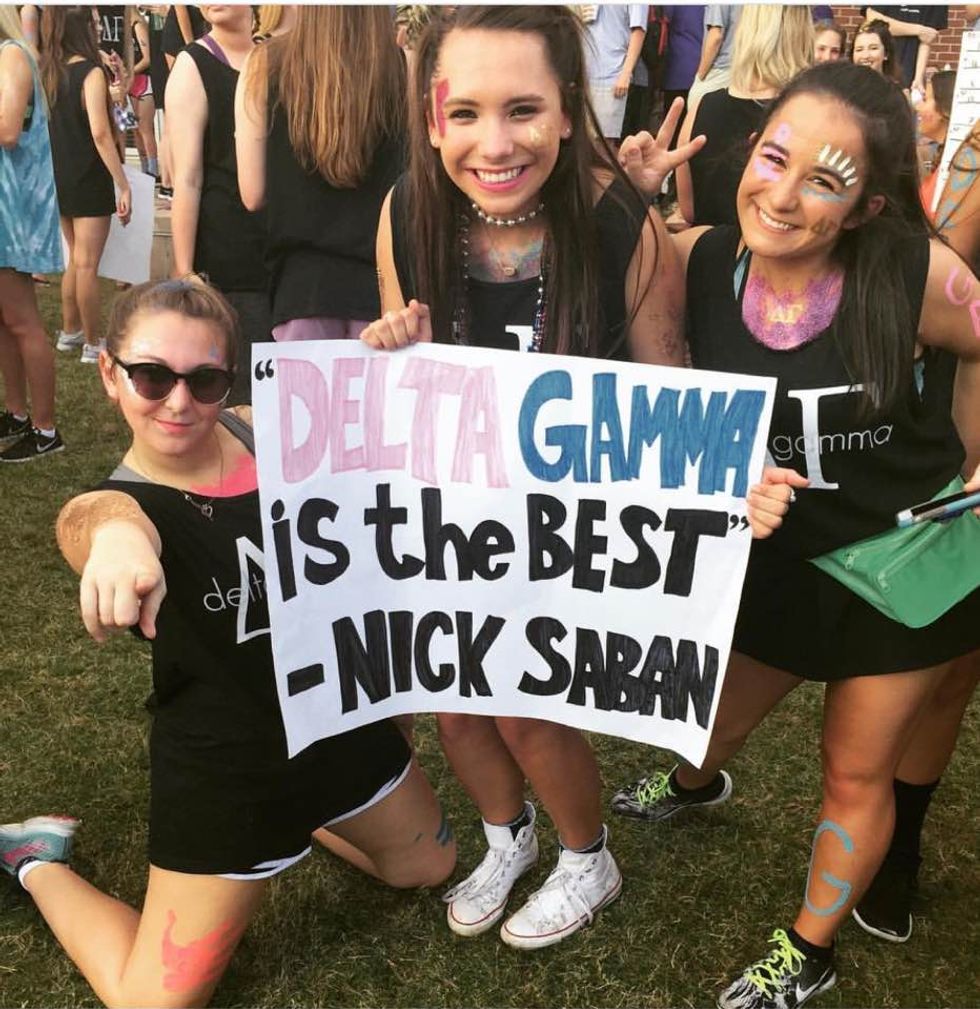 One of the most competitive and most fun weeks of the year. Spent playing dodgeball, whiffle ball, doing dance-offs, and more!
H is for Hand Sign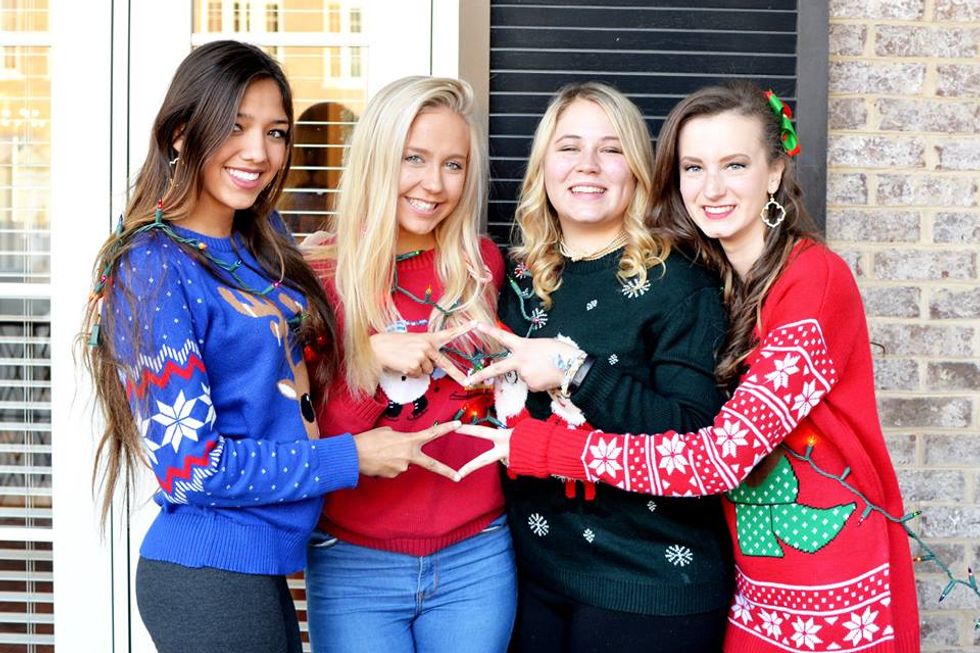 No matter what sign it is, we love to throw what we know!
I is for Initiation
The day that we get to cross from new member to active member of our chapter.
J is for Just Here So I Don't Get Fined
As much as we love to hang out with our sisters, sometimes life gets in the way and we wish we had more free time. Sometimes we're only attending an event so that we don't get fined.
K is for Kick-Off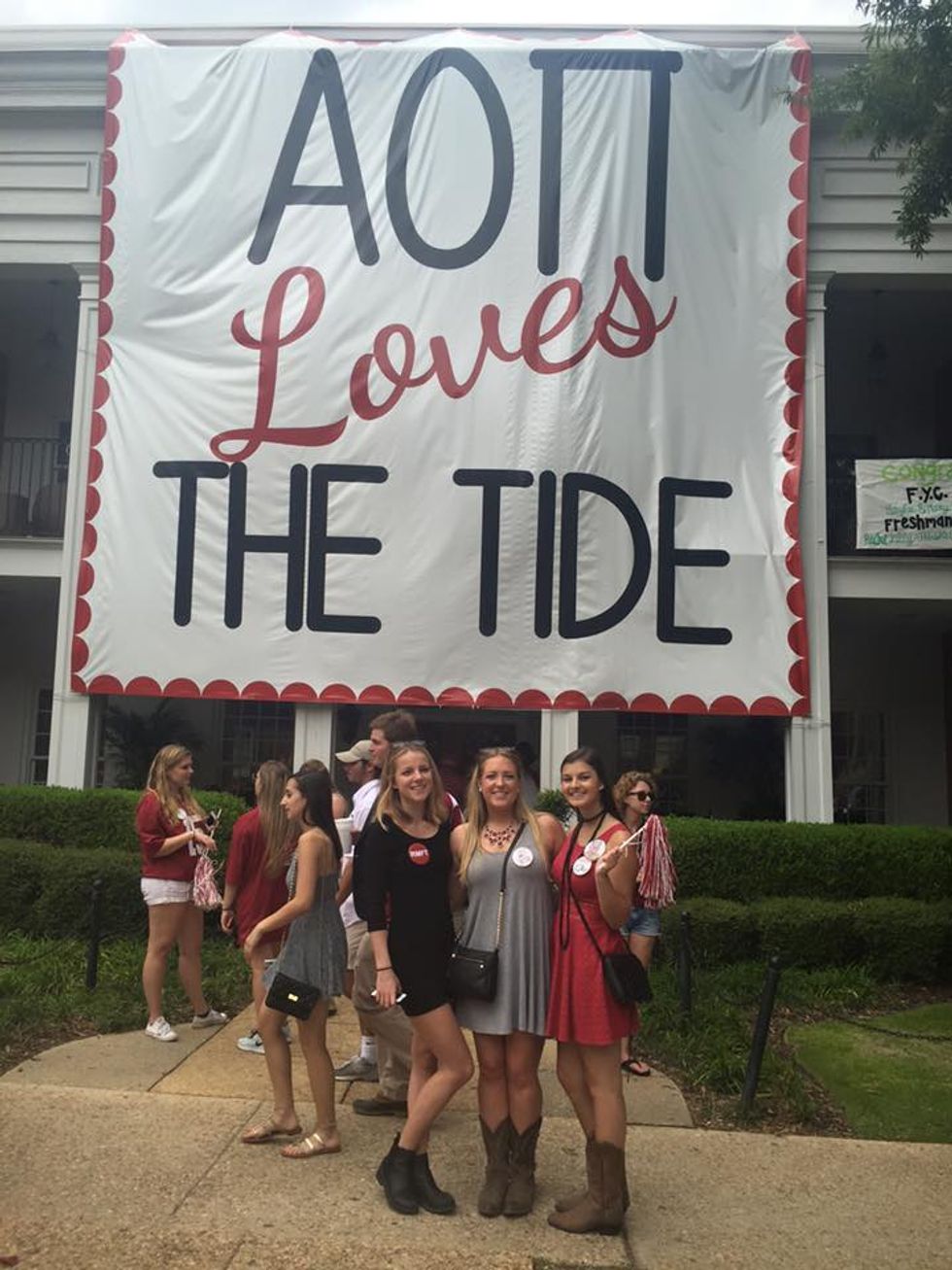 Of course, all college students love football but game day is something special when you're Greek. From getting ready with your sisters to eating at the house to tailgating with the fraternities, it's all a part of the game day experience when you're Greek.
L is for Letters
Our identity within the Greek community.
M is for Mom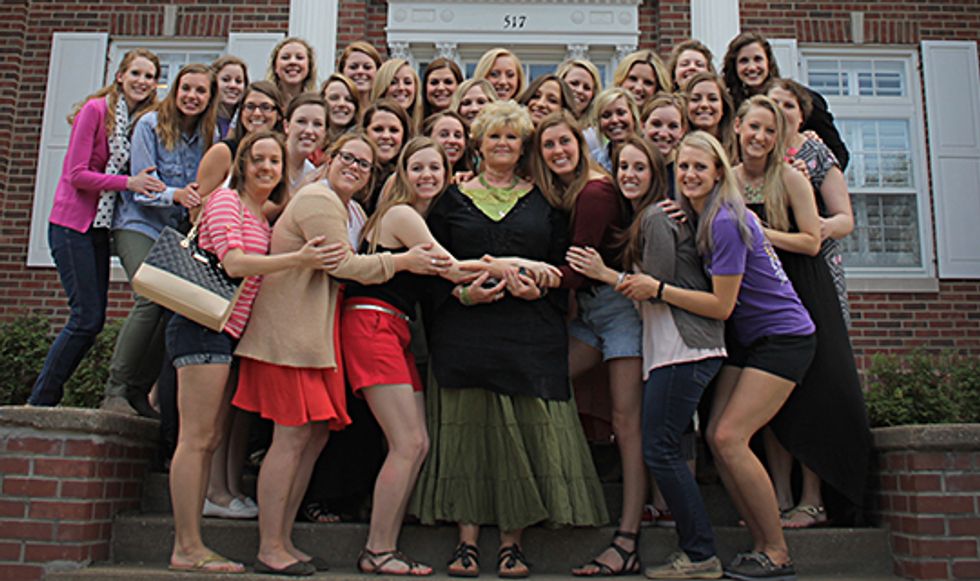 Our house mom can never take the place of our real mom but she is great for lending an ear and helping solve any issues that come up within the sorority.
N is for Norts
Part of the "sorority girl uniform." We can't get enough of our Nike shorts
O is for Organized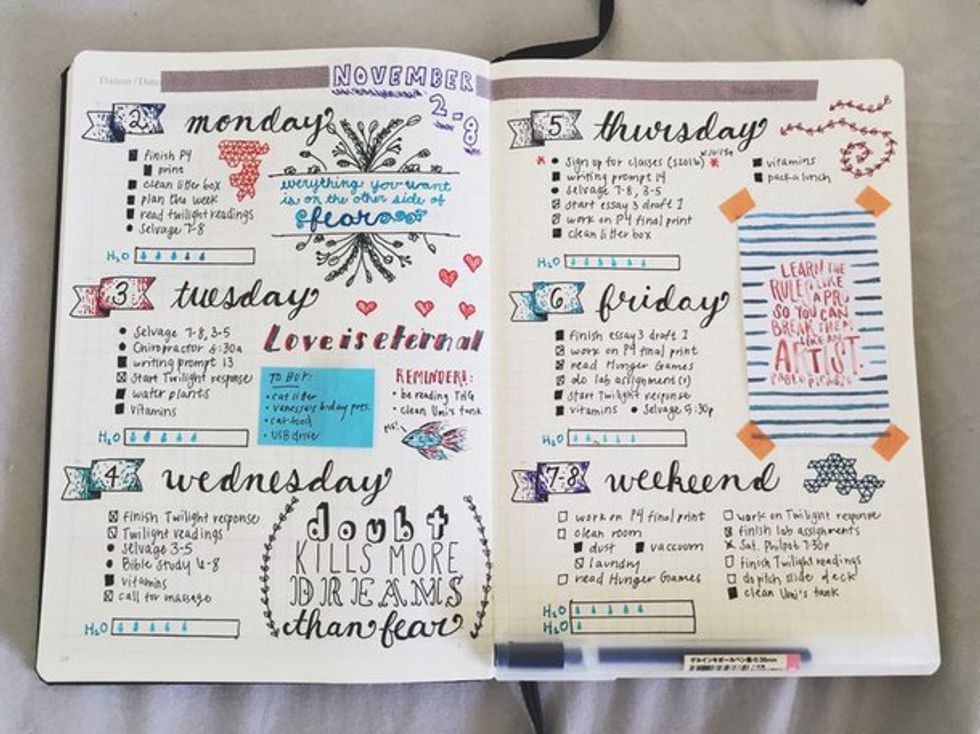 With constantly running between classes, chapter meetings, and other events, you become extremely organized when you join a Greek organization.
P is for Philanthropy
One of the biggest reasons many people choose to go Greek. We love to spend our time, money and energy towards a cause that's close to our heart such as Ronald McDonald House, Make a Wish Foundation and CASA.
Q is for Queso
Okay, maybe a bit of a stretch but it's true! Ordering Fuzzy's to the sorority house or going out to eat at Moe's or Chuy's are not uncommon activities. We love chips and queso!
R is for Recruitment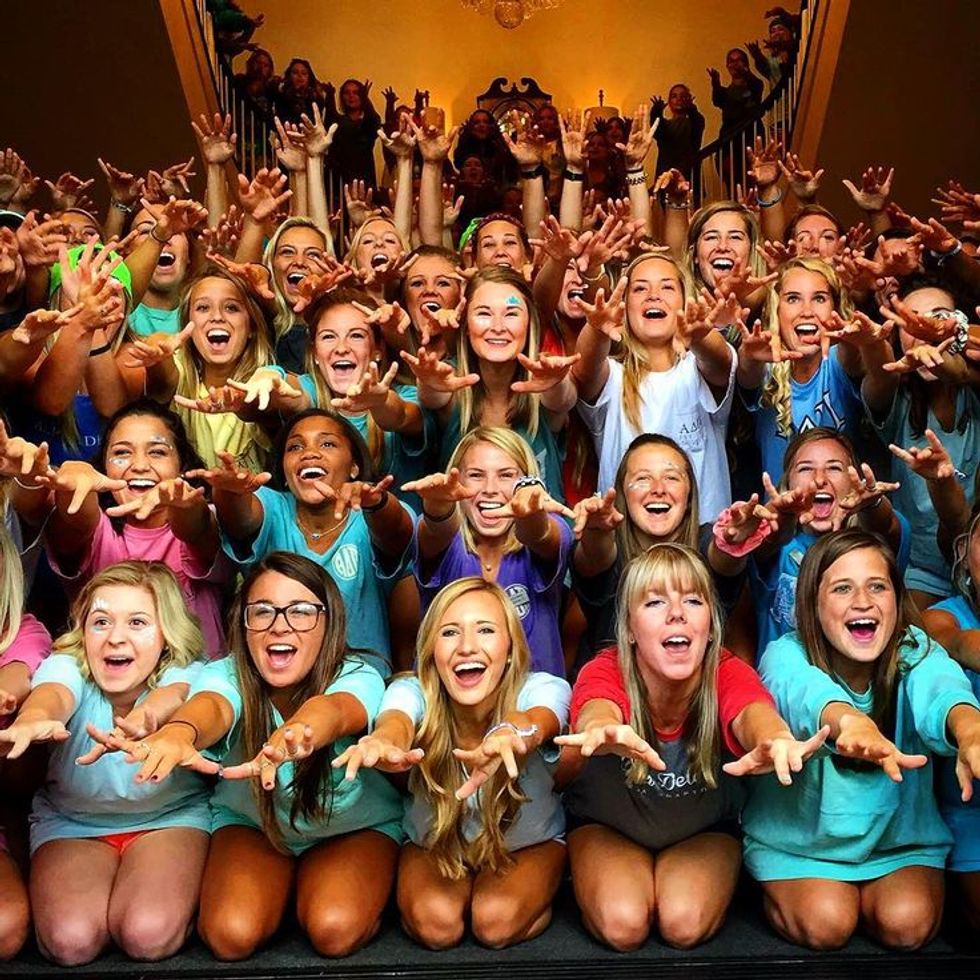 The craziest week of the year where the chapter decides which PNM's would be the best fit for the chapter and new members run home to your chapter at the end of the week!
S is for Sisterhood
What a sorority is really all about. The friends you make in your sorority are some of the most interesting and genuine girls you'll meet!
T is for T-Shirt Tuesday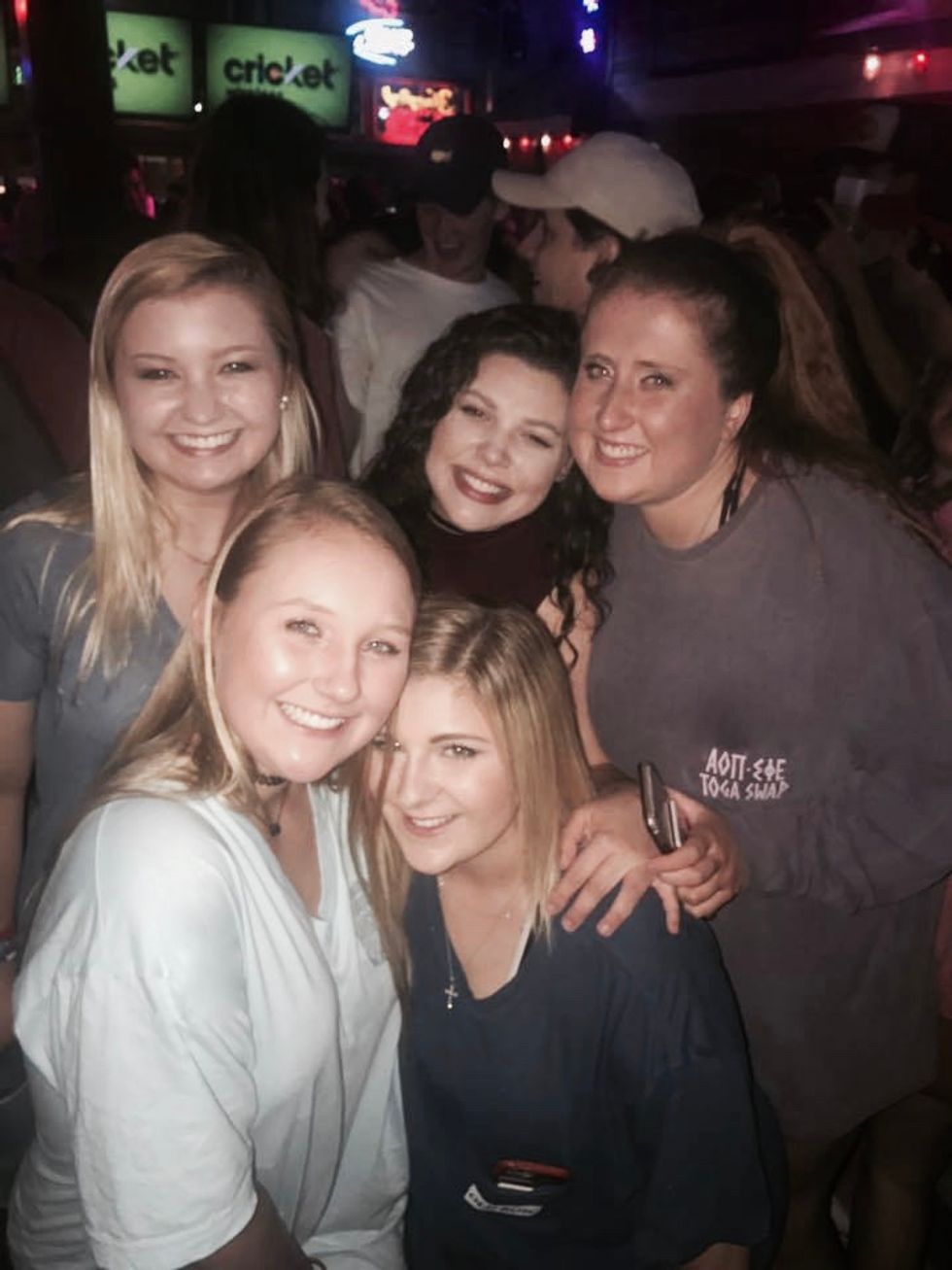 The one weeknight that tons of people go out. Whether you're at Harry's bar or Rounders, T-shirt Tuesday is sure to be a blast.
U is for Unique Experience
No two people have the same experience with Greek life. Whether you're the most involved person, just in it for the sisterhood, or you're fairly uninvolved, your experience will be different than everyone else's. You get out what you put in, as the saying goes.
V is for Vineyard Vines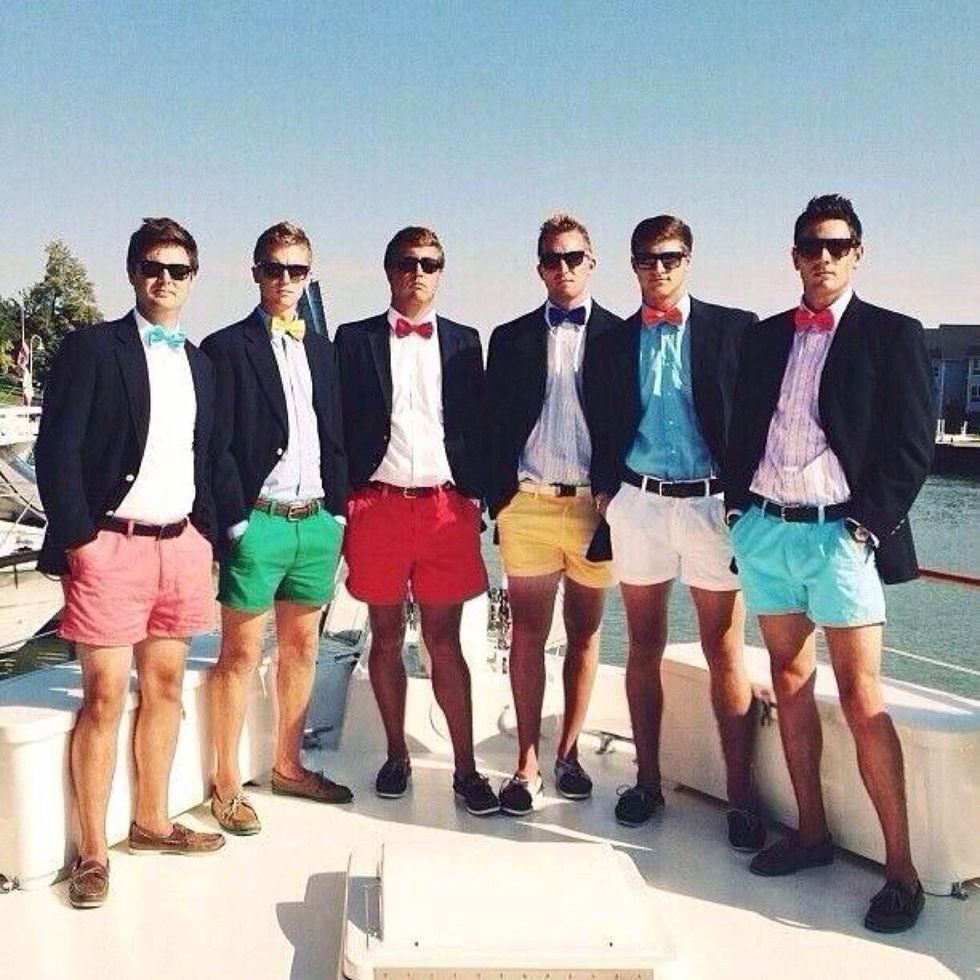 One of many popular brands among sorority women and fraternity men alike.
W is for Wine Wednesday
Another fan favorite of the week is Wine Wednesday. Whether you're celebrating at Gallette's or from the comfort of your own dorm or apartment, Wine Wednesday is awesome.
X is for XL T-Shirts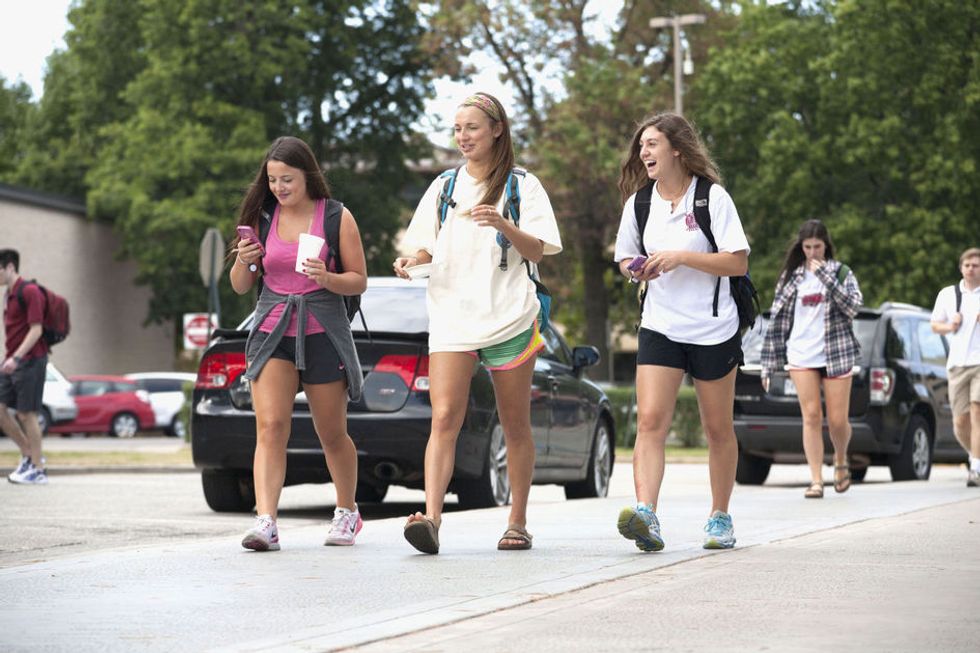 Another part of the "sorority girl uniform". The bigger the T-shirt, the comfier and more confident you'll be. It's science.
Y is for Youth
Many philanthropies work with children, which is great because we love to spend time with the youth in and around Tuscaloosa!
Z is for Zero Sleep

When you're taking 14-18 credits, working, in a Greek organization and you're involved with several other organizations it's easy to see why we never get our full 8 hours of sleep. We're always going and we're fueled by coffee and a passion for whatever it is we're doing on and around campus.