Jingle Ball is one of the most anticipated and hyped up concerts in Tampa and many other cities every year. The excitement starts to build up in October when the lineup is released and tickets go on sale, but it doesn't really sink in until the day of the show in December. I attended 93.3 FLZ's Jingle Ball on Dec. 17, but I have gone to seven Jingle Balls in total, so I know pretty much how the show is, and I love every second of them since I am an avid concert goer myself. Here is my review of 93.3 FLZ's Jingle Ball.
The Chainsmokers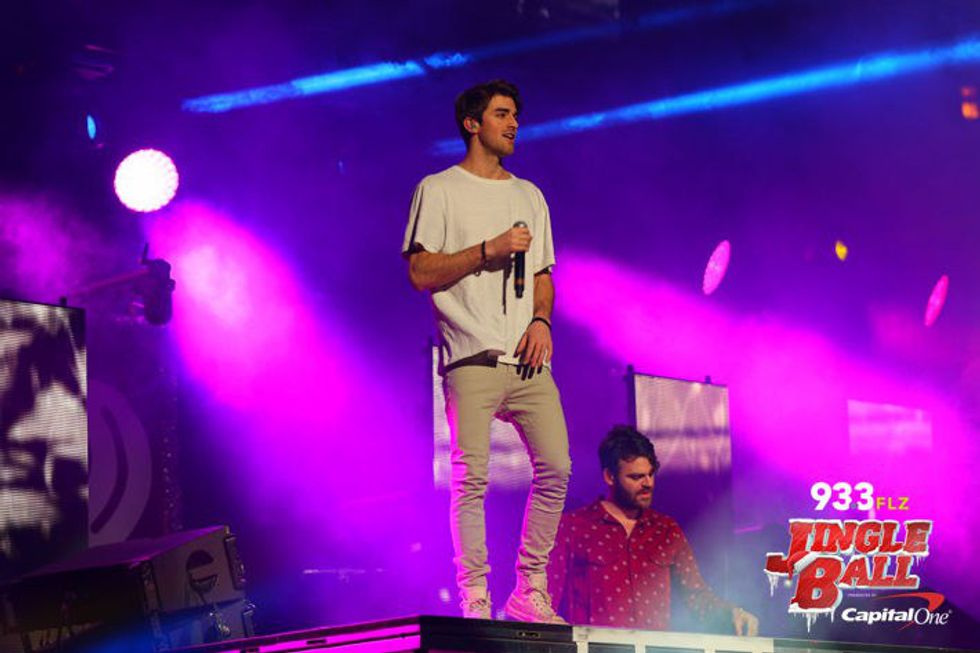 Opening up the show was none other than The Chainsmokers. I absolutely love them and their music, since it is a mix of EDM and pop. They played some of their popular songs such as "Roses" and "Closer" and it made my heart so happy because I don't even know how many times I've jammed out to those songs in the car. On the other hand, I did not like how they opened the show because I wasn't hyped up enough yet to really get into their set. All-in-all, I enjoyed their set enough to make me want to see them again so A+ for my babies Alex and Drew.
Daya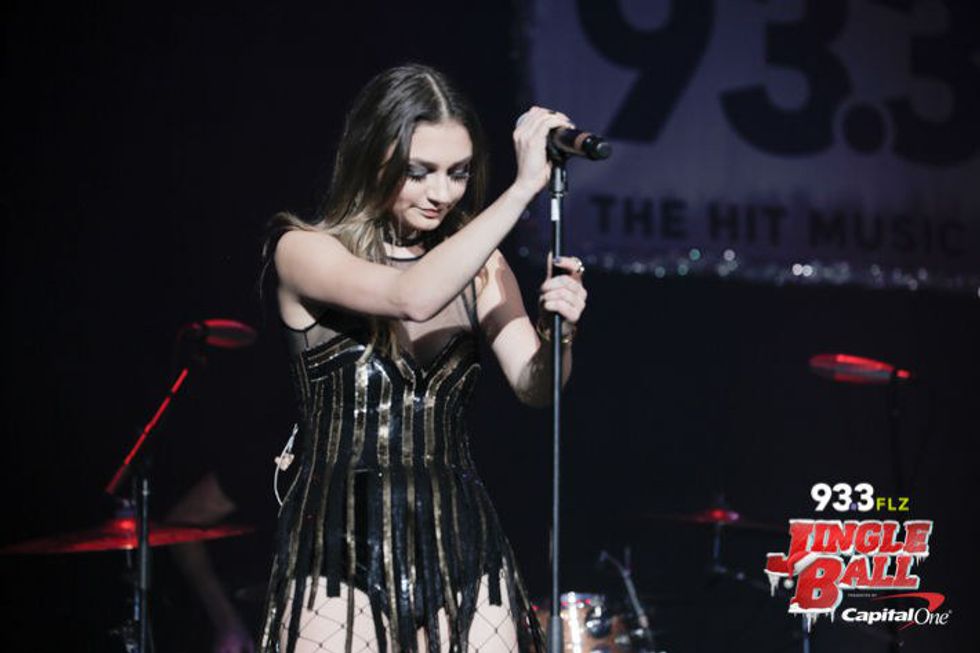 Daya has been a frequent artist played on the radio with her song "Sit Still Look Pretty" and collaboration with The Chainsmokers on "Don't Let Me Down" but I really didn't know many of the songs that she sang onstage. Most of her song choices consisted of songs that she wrote before she was famous so most everyone didn't know them. She is definitely a great vocalist but was a little bit of a turn down after The Chainsmokers.
Jon Bellion

The song "All Time Low" by Jon Bellion is probably my favorite song at the moment and I was beyond excited to see Jon perform at Jingle Ball. I hadn't really listened to his music besides him being featured in Zedd's "Beautiful Now" (which is also one of my all time favorites) so I was anticipating hearing both of those songs and songs similar to those. Bellion left me heartbroken after not singing "Beautiful Now" and confused as to what genre his music falls into. He's more of a rapper than a pop singer so his other songs that he performed were the total opposite of his two popular songs. Unfortunately, I wasn't totally wowed by his performance.
Lukas Graham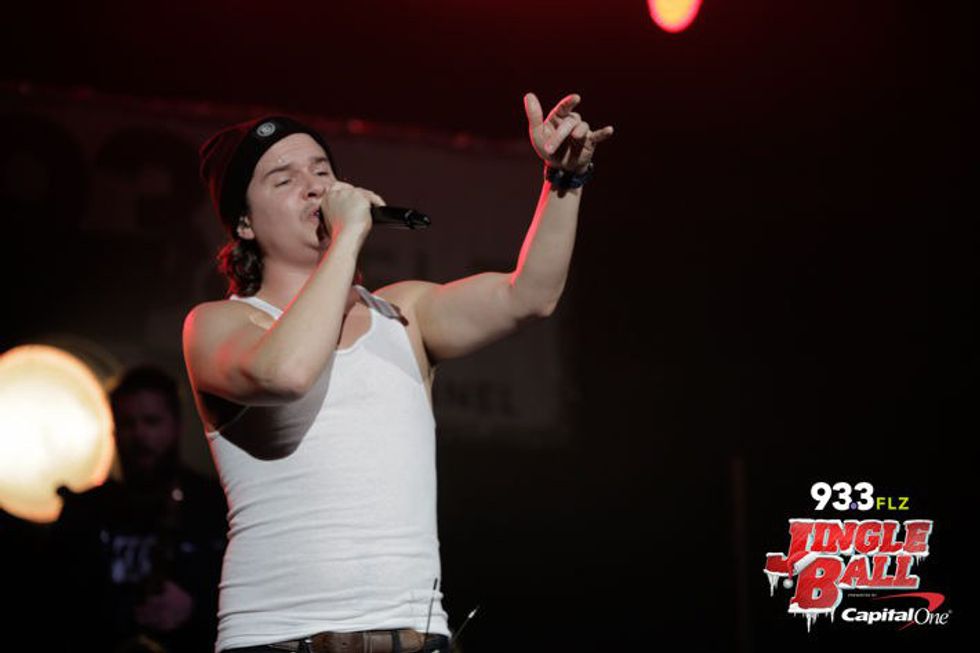 Once again, I didn't really know any of Lukas' songs except for his extremely popular "7 Years " so I didn't really know what to expect from this performance. I was disappointed in his song choices overall and was just ready for the next artist to come out already.
DNCE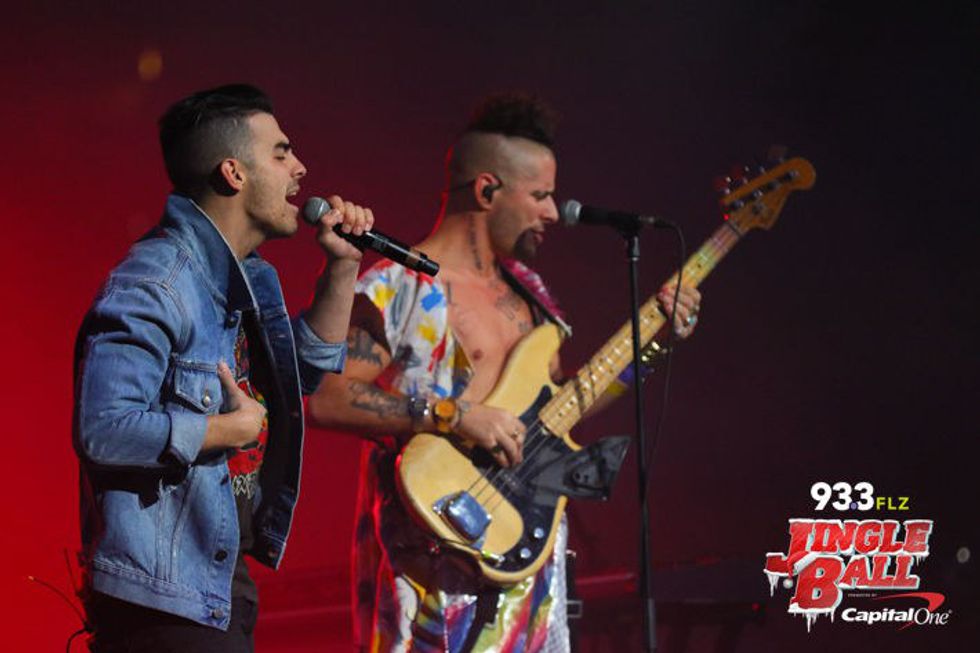 Well first off, who doesn't love the Jonas Brothers?! Joe Jonas is such a beautiful human it hurts and seeing him in person is just icing on the cake. For the second year in a row, DNCE blew the roof off of Amalie Arena! I loved every moment of their performance and Joe even ran into the crowd and up to the top of the first level (he didn't make it to where I was seated though—tear). I can't wait until DNCE comes to Tampa again.
Fifth Harmony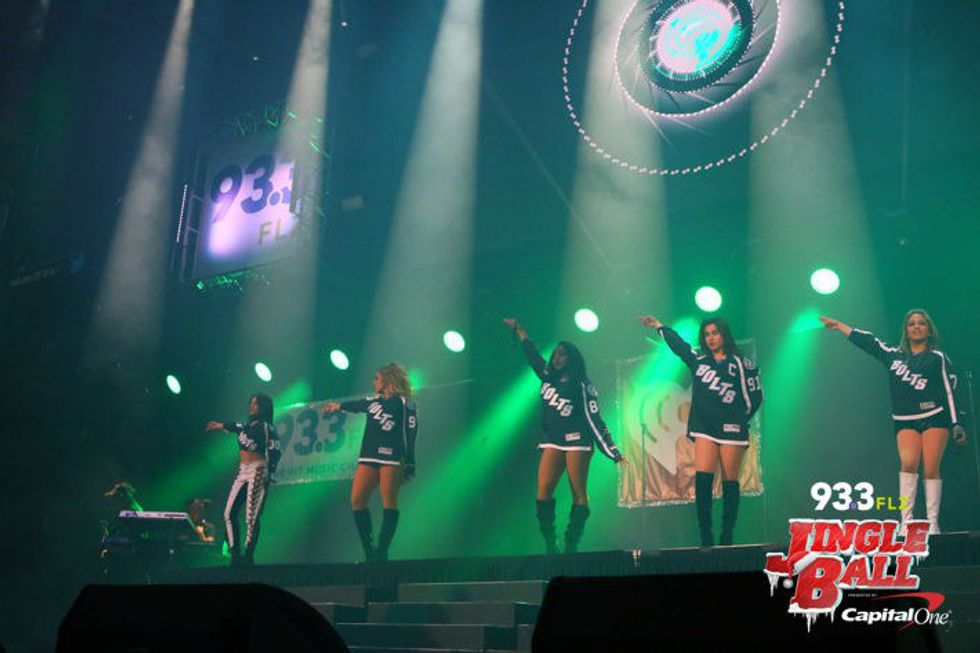 In past years, Fifth Harmony has performed at Jingle Ball and didn't engage with the crowd at all and just stood in one line and sang, but not this year. The girls came out on stage and surprised the fans by wearing Tampa Bay Lightning jerseys (because #GoBolts right?!) and gave an amazing performance. From their early hits to their newest hits, Fifth Harmony totally worked that Jingle Ball stage.
Martin Garrix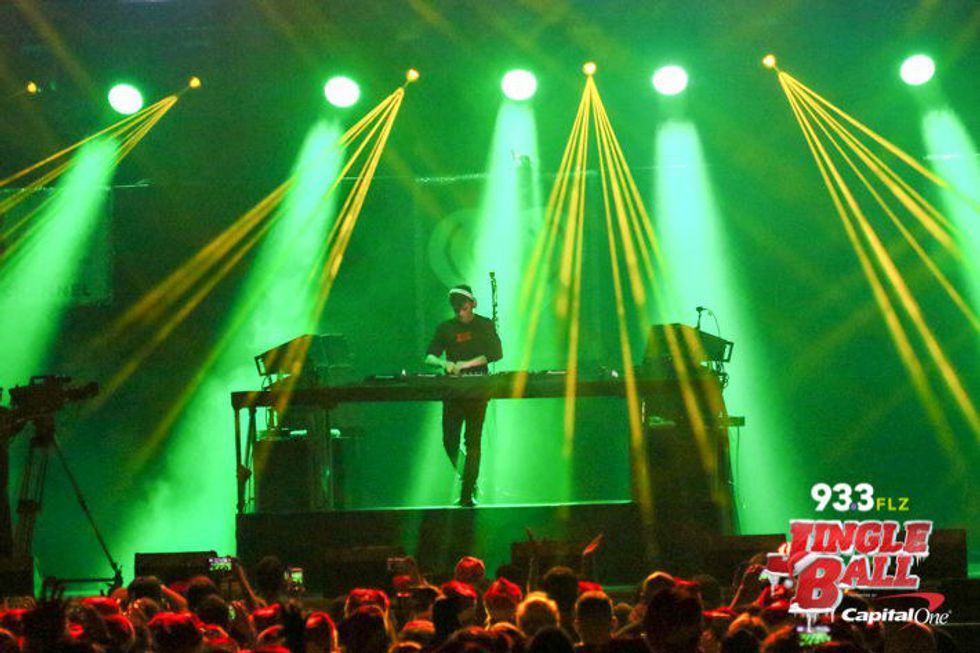 As a lover of EDM, this performance left me without a voice and I was sore from screaming and jumping around like a crazy person. The whole arena was jumping, screaming and fist pumping like there was no tomorrow. Martin Garrix played a set that I will definitely never forget. If I could rewind his set a million times I would, he was an animal up on that stage.
Pitbull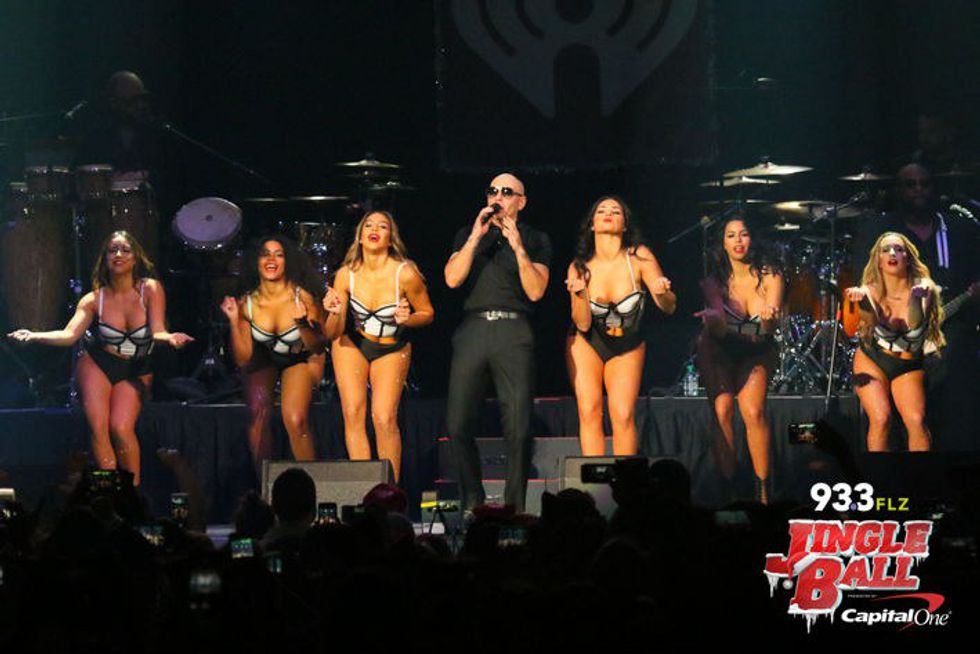 Dale! Mr. 305 hit the Jingle Ball stage in Tampa once again and rocked it! His performance ranged from his English songs to his Spanish ones yet united the audience with his music. Pitbull ended off the night with a dance-filled, energetic set that left the crowd wanting more.
Thank you 93.3 FLZ for an amazing night!