If you're from the South, you undoubtedly believe that Publix is the holy grail of all grocery stores.
Whole Foods? More like Whole Rudes because of how rude their employees are, compared to Publix employees
Albertson's? More like Albert-yawn's, when you compare their products to Publix's.
Winn Dixie? Uh, try Whine Dixie, because all I do is whine about how much I miss Publix whenever I'm in there.
Here are nine of the best Publix products you can buy, in order of least amazing to most amazing, that prove that Publix is a store like no other.
9. Chicken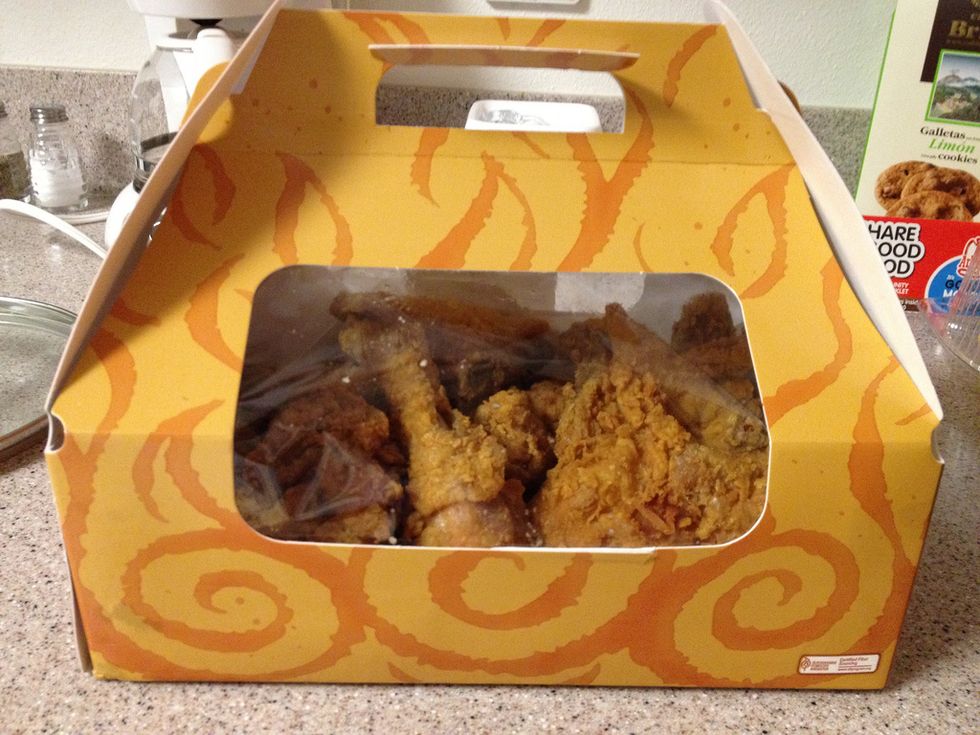 Right next to the deli there lay a small, heated display area holding containers of pre-prepared dinners. Rotisserie chicken, popcorn chicken, fried chicken... the varieties are endless. The rotisserie chicken is a personal favorite, as the juiciness of the meat is unearthly. The popcorn chicken is so convenient, a finger food that no sane person can resist. The breading of the fried chicken mixed with the perfect blend of seasoning is sure to make your family dinner a memorable one.
Long story short: Publix chicken has the ability to put KFC out of business, and I hope one day it does.
8. Sushi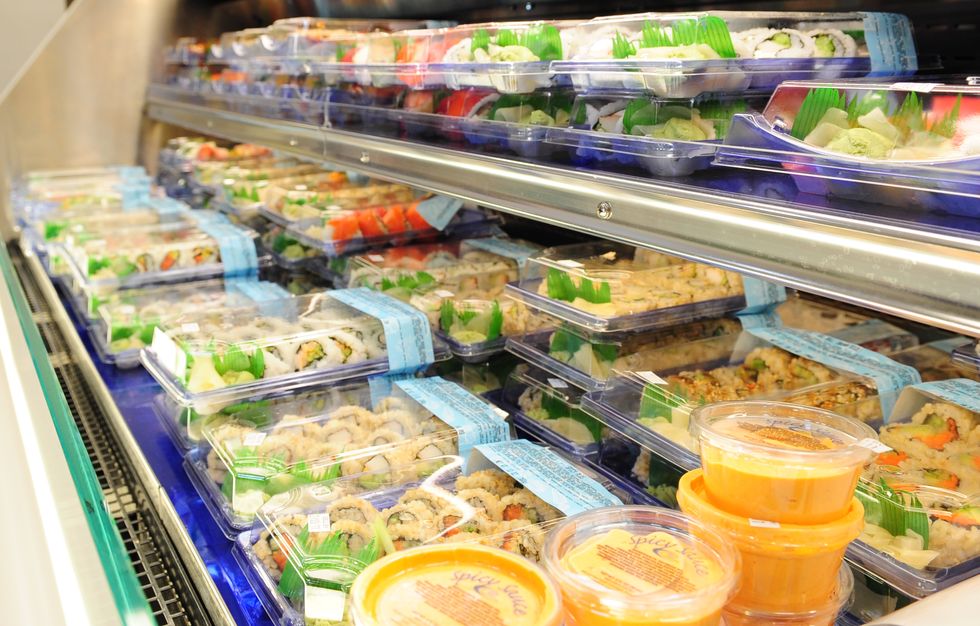 When you think of grocery store sushi, your mind probably goes to lukewarm California rolls on a platter of fake grass, accompanied by a glob of expired wasabi all packaged up in a plastic tray, proudly displayed on a bed of ice.
You won't find that fake-ass sushi in Publix.
Publix sushi offers a variety of rolls, made fresh by a chef daily and packaged so beautifully that just the tray itself makes your mouth water. The sushi that Publix sells is virtually the cheapest version of authentic sushi there is. I'm not even a sushi fan, and I would die for some Publix sushi.
7. Anything Publix brand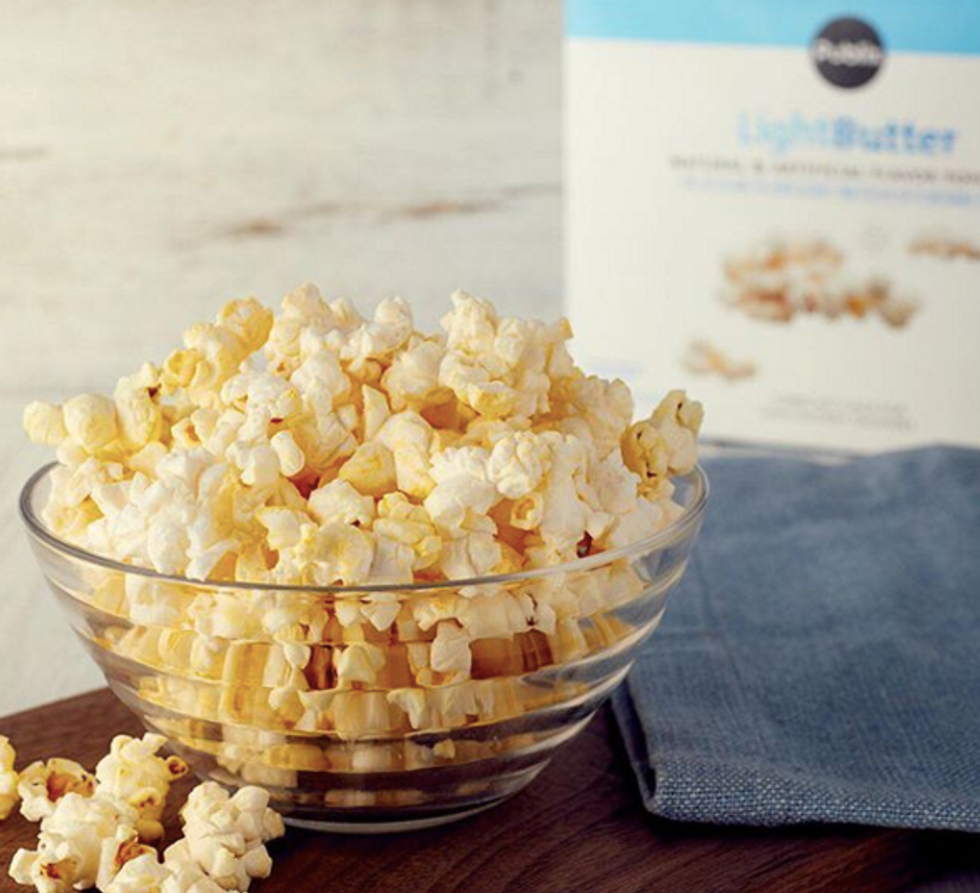 Publix, like most grocery stores, sells their own brand of products next to the name-brands they stock. More often than not, Publix brand products are not only cheaper than name-brand but are actually much better in quality. I used to buy Publix brand simply for the sales, but I've started to realize that everything I buy is, for lack of a better word, better.
6. BOGOs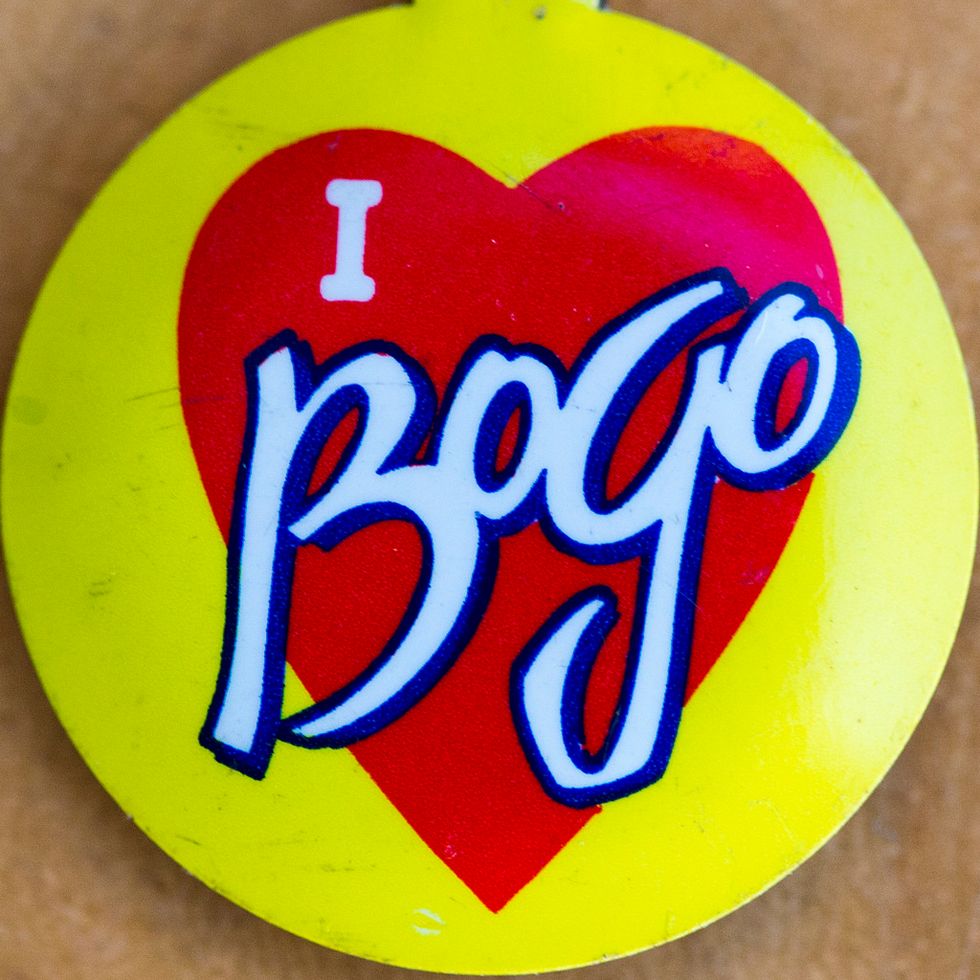 Publix is famous for their various "Buy-One-Get-One" sales, cleverly placed in the very front of stores so that they're the first products you see upon walking in. Paired with the already unbeatable prices of Publix, BOGOs are a no-brainer for shoppers.
5. Publix cookies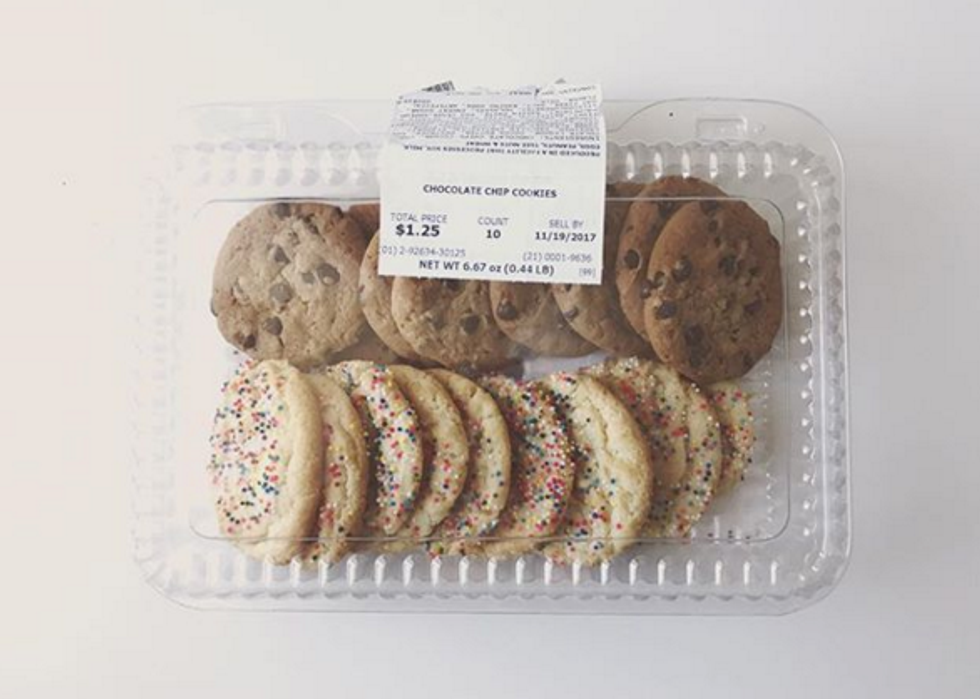 OK, before we can even talk about the actual product, a cookie note needs to go to Publix for giving out free cookies. There's a small container in the Publix bakery that holds a variety of freshly-baked cookies, where "kids" can approach the counter and pick out a cookie of their choice for free. Pro-tip: employees really don't care what age you are. I went to Publix last week and got a cookie while wearing a shirt from the college I attend.
Anyways, the cookies themselves.
Chocolate chip, sprinkle, or sugar cookies are among the most popular flavors of Publix brand cookies. They come in packs of 24 and are quite possibly tastier than the cookies your grandma used to make. Soft, chewy, yet also just crispy enough around the edges to get that satisfying crunch; Publix cookies truly do it all.
4. Bread/Bakery items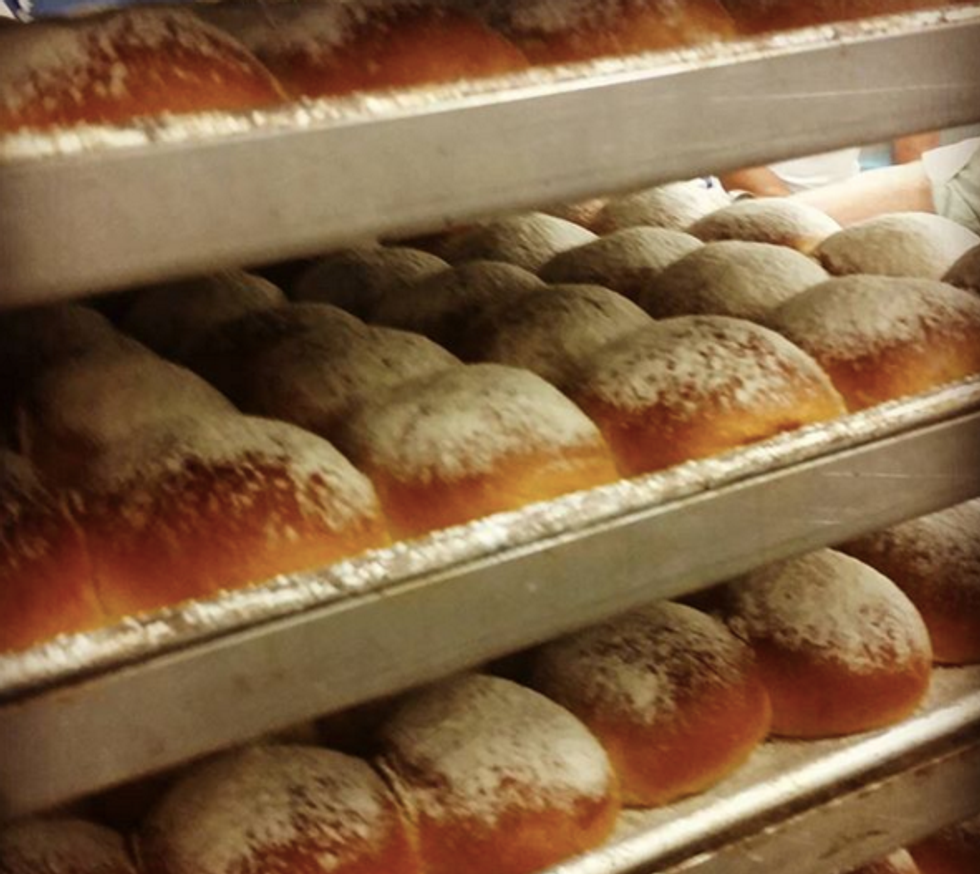 You know when cartoon characters smell something really good and magically float towards wherever the smell is coming from with a super dreamy look on their face? Yeah, that's me whenever I walk past the Publix bakery.
Fresh bread is arguably one of the most difficult delicacies come by when doing your weekly shopping. Luckily, good ol' Publix has got your back.
Thanks to Publix, you can fulfill all of your tasty bread needs (unless you're gluten-free, they don't have that; I'd suggest looking at the Publix gluten-free pretzels). Their baguettes, individually packaged in recyclable plastic, will make you feel like the Baker in "Beauty and The Beast". Their challah will make you raise a glass and say "l'chaim!" even if you're not Jewish.
And of course, you can't forget about their sweeter delicacies as well. They're not as widely known, but Publix muffins are arguably the best way to start your morning. Like most of their other products, Publix muffins come in a variety of flavors, each one tastier than the next.
3. Iced tea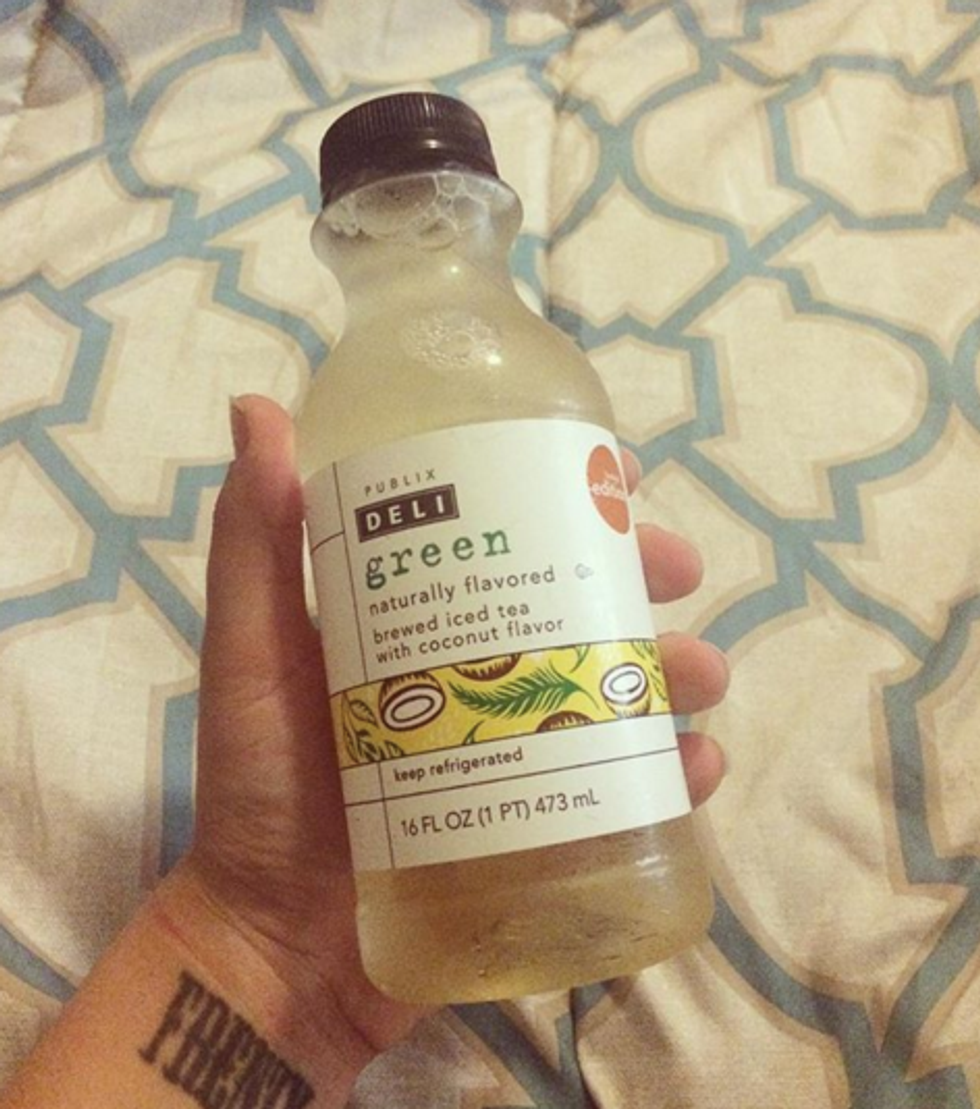 Move over Georgia, because Florida has you beat on the tea game. Publix tea comes in various flavors and sizes, so they pair perfectly with a PubSub (see item number one on this list for more about PubSubs) to create the perfect picnic lunch.
2. Publix FROSTY cookies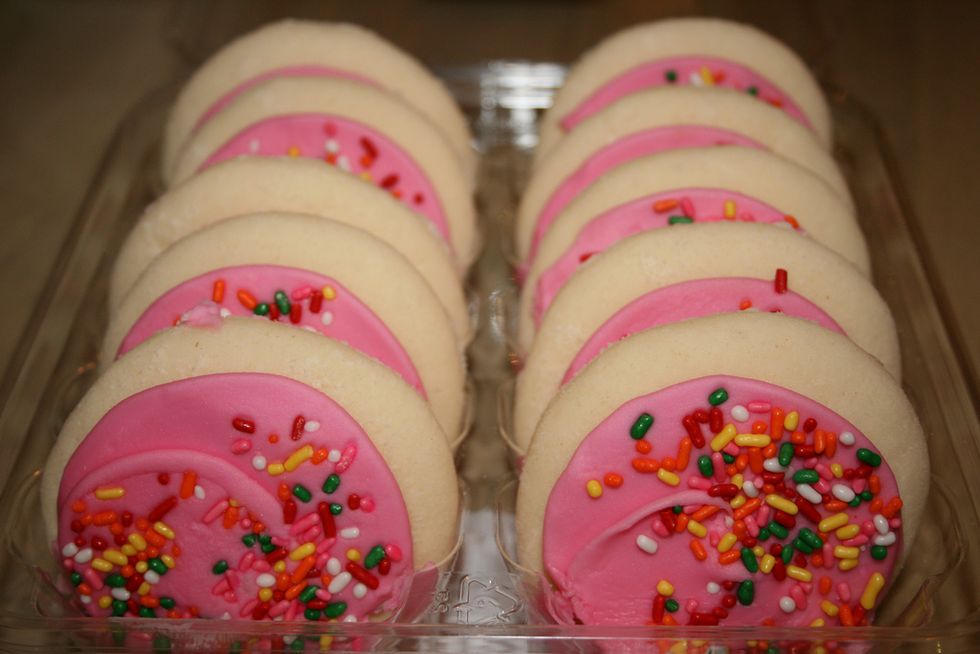 OK, I know Publix cookies are already on this list, but Publix frosty cookies without a doubt deserve their own category. These cookies are famous for being everyone and their mother's favorite food. Yes, they're probably loaded with enough sugar to diagnose you with diabetes one bite in, but oh man, are they good.
Side note: if you're one of those people that don't like Publix frosty cookies, just know that I don't like you.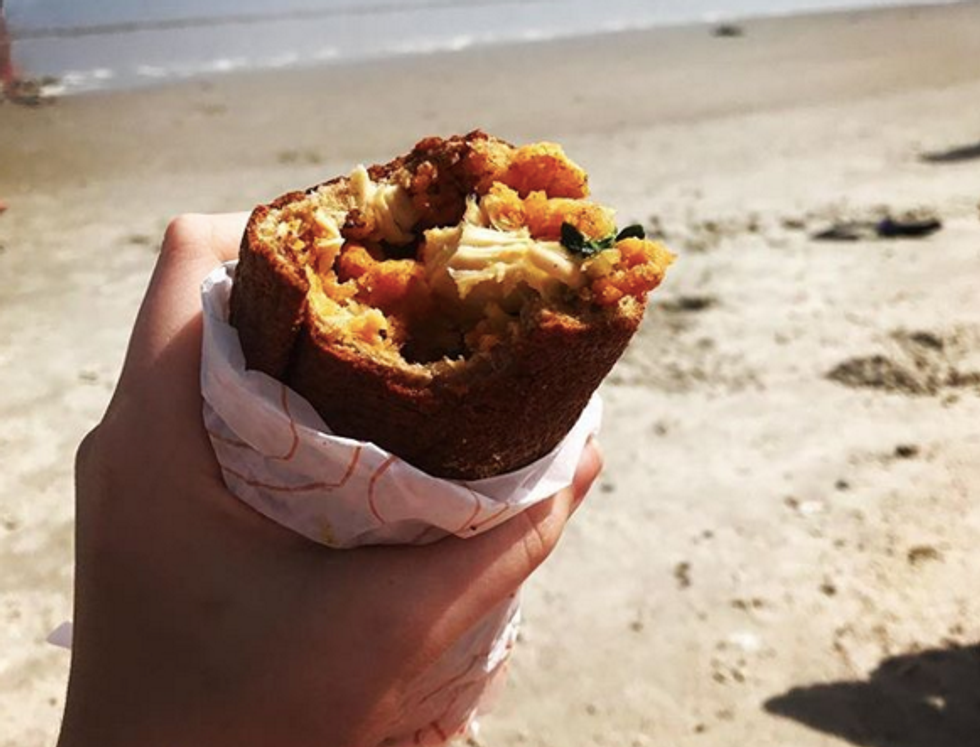 Number one by a mile on this list — number one on any Publix-related list ever made — is the infamous Pub Sub.
If you don't know what a Pub Sub is, I feel bad for you. Pub Subs are short for "Publix Subs," and are widely considered the state of Florida's greatest accomplishment. Like, Subway is great and all and "made fresh," but compare a 5-dollar-foot-long with a chicken tender Pub Sub and taste the difference for yourself. (Also, chicken tender PubSubs deserve their own category. A truly heavenly creation).
If you don't live in Florida, you've probably never experienced the wonders that lie in the sunshine state's favorite grocery store. I beg of you, plan a trip to Publix soon. It may very well change your life.