Model Kendall Jenner and rapper A$AP Rocky have been seen spending time together for the past few months. I don't know about you, but in my opinion this is the ultimate power couple. Kendall is a beautiful, successful model and Rocky is a fashion icon musician. Seeing them together makes me so happy because I love them both. Of course, neither of them has commented on their relationship but their frequent hangouts have left us with some relationship goals.
1. Their Malibu dinner date
In early December, Kendall and Rocky were spotted at Nobu in Malibu with a few friends. They left the restaurant together in Kendall's Ferrari.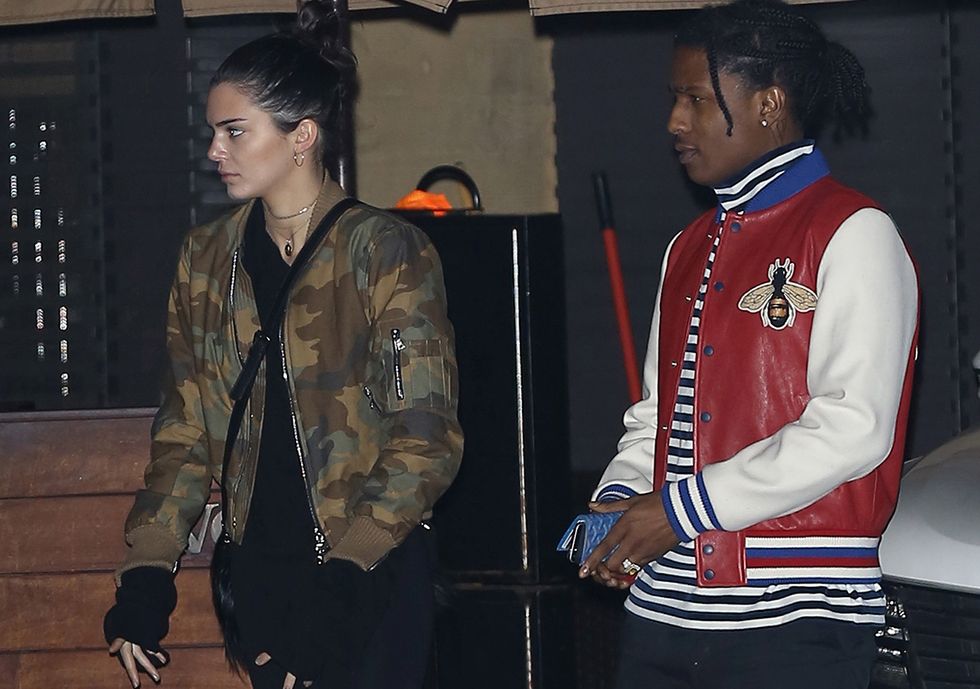 2. Their double date with Kylie and Tyga
In January, Kendall and Rocky were spotted out jewelry shopping with her sister Kylie and Kylie's (then) boyfriend Tyga.


3. Flea market shopping in Paris
While Kendall was walking the runways at Paris Fashion Week, Rocky was coincidentally in the city as well. Kendall took a break from work to hit a flea market with Rocky. Both looked extremely chic in the City of Love. They were later seen at a nightclub together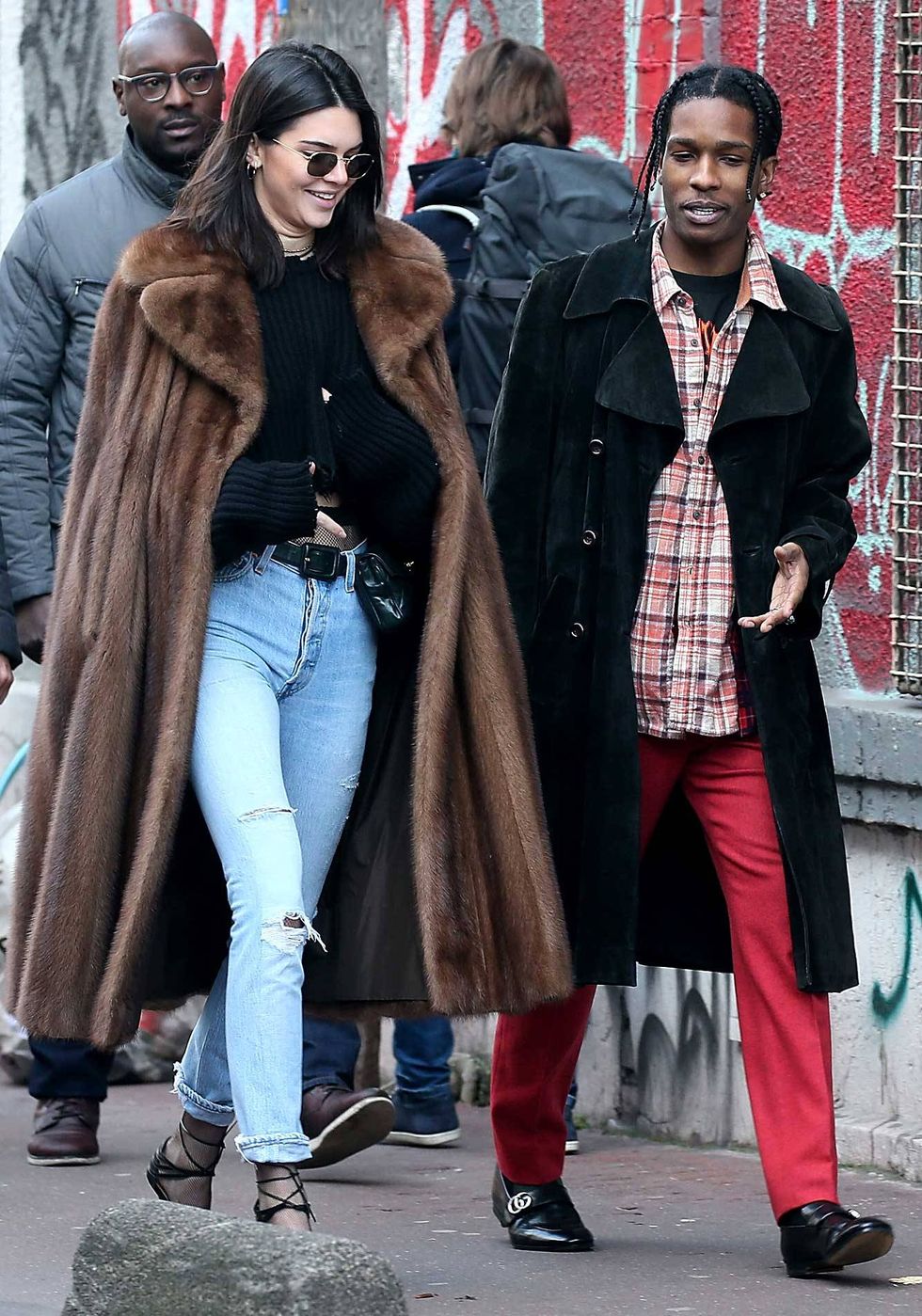 4. When Rocky attended Kendall's DJ gig
In February, Kendall served as DJ for the night at 1OAK in New York City. Both looking stylish, Rocky walked supportively behind her into the venue. He spent the night cheering her on.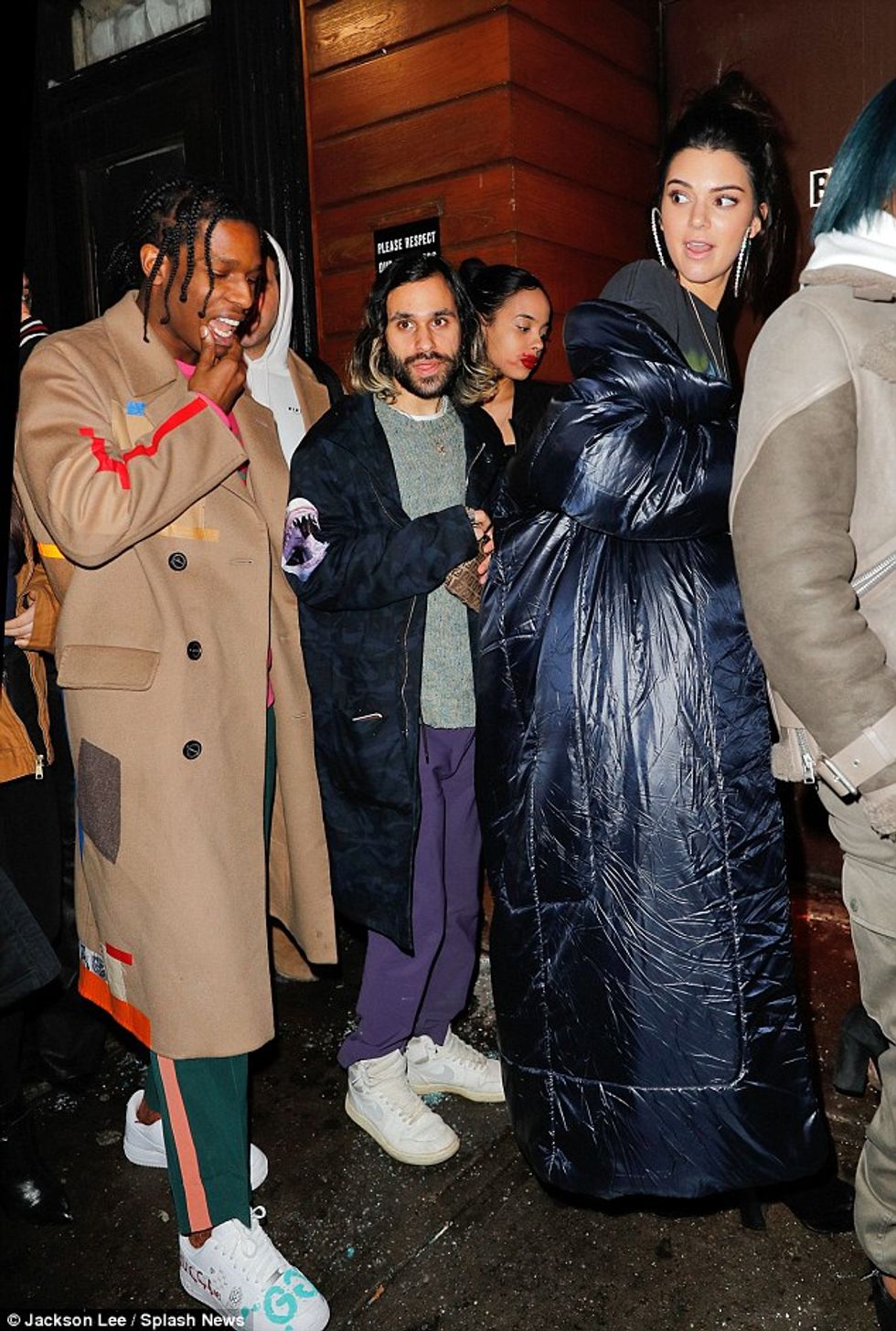 5. Jeremy Scott's Coachella party
Kendall and Rocky displayed some PDA at a Coachella party in April. Apparently a source told PEOPLE that they were goofing around during Rocky's set at the party. The source also said that Kendall was rapping one of his songs while he laughed at her. Dancing in the desert is definitely goals. Evidently, it was a very flirty weekend for the two.
6. Yam's Day attendance
Yams Day 2017 was the tribute concert held in honor of A$AP Yams, who passed away two years ago. Not only did Kendall attend the artist-filled event, but was also featured in a short video that Rocky released of the show featuring artists that performed. She was featured in more shots than most of the performers!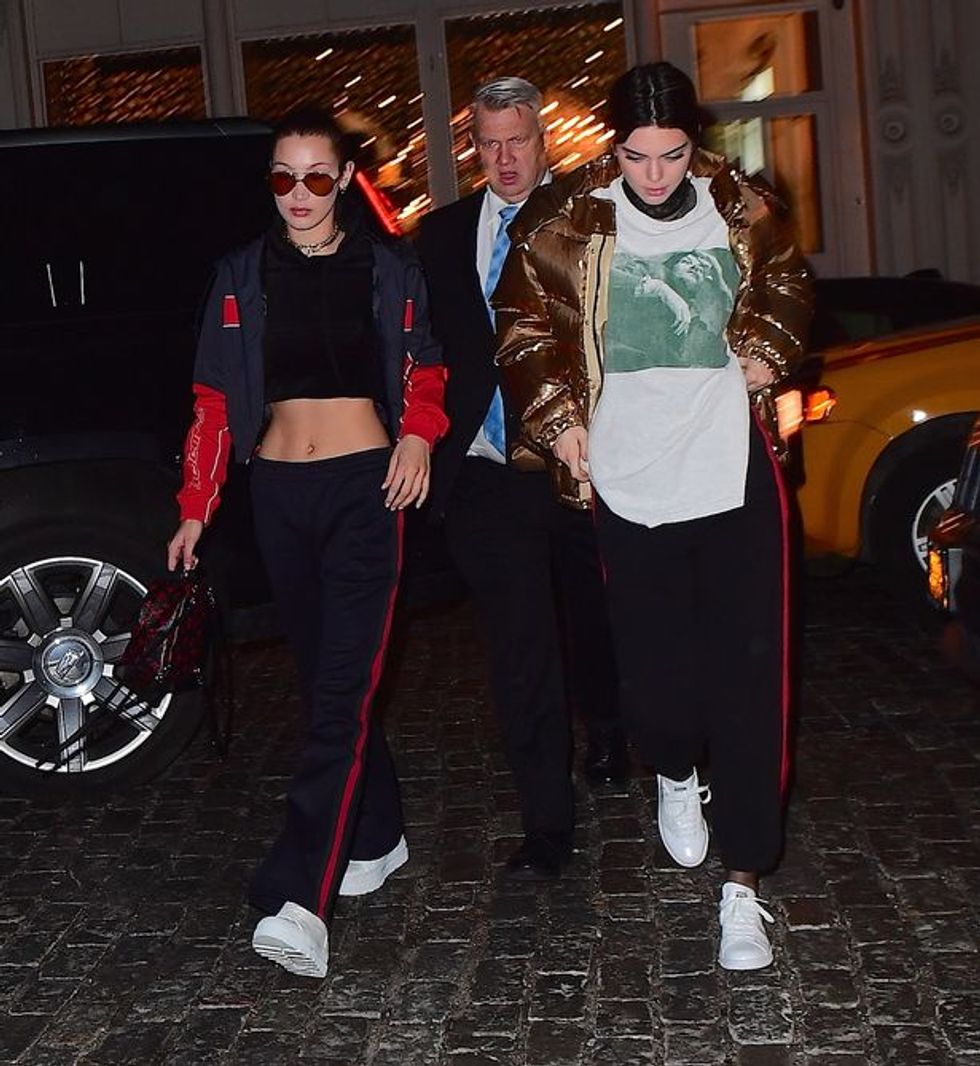 7. Their pre-Met Gala shopping trip
Just one day before the Met Gala, Kendall and friend Hailey Baldwin were seen shopping in New York City. According to PEOPLE, they were joined by Rocky inside a store.
8. PDA Inside the Met Gala
The next day, Kendall and Rocky had their hottest moments yet at the Met Gala. Rocky can be seen snuggling up to Kendall in Kylie Jenner's epic bathroom selfie at the Met Gala. They seemed to be glued at the hip throughout the night and also attended the after parties together. Kendall wore a sheer black La Perla dress, which was pretty revealing. Various pictures pictures from the event show Rocky grabbing her butt! Another photo from the night shows Kendall hanging out in his lap, with friend Bella Hadid crouching beside them.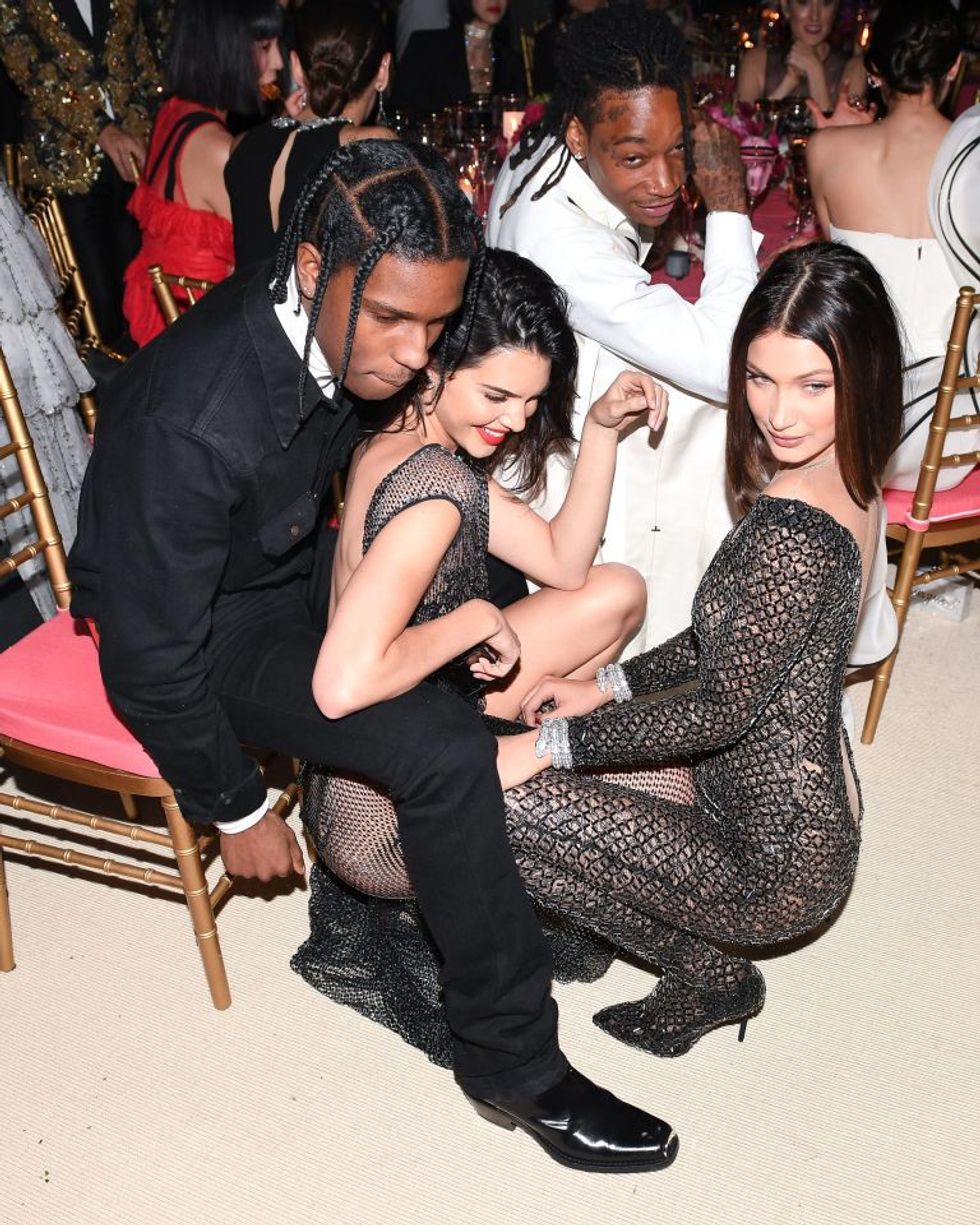 Again, nothing has been confirmed about this "potential" relationship, but we can still admire them and their unconfirmed couple goals. Together they slay the fashion game and I hope to see them together for a while longer!