In Jersey we go down the shore. Yes, we're going to the beach - but it's the shore. It's a common phrase between Pennsylvania and New Jersey beach goers. The 127-mile coastline is a special place and everyone is gearing up for another summer down the shore. You'll recognize the following eight things if you go "down the shore" in the summer.
1. The boardwalks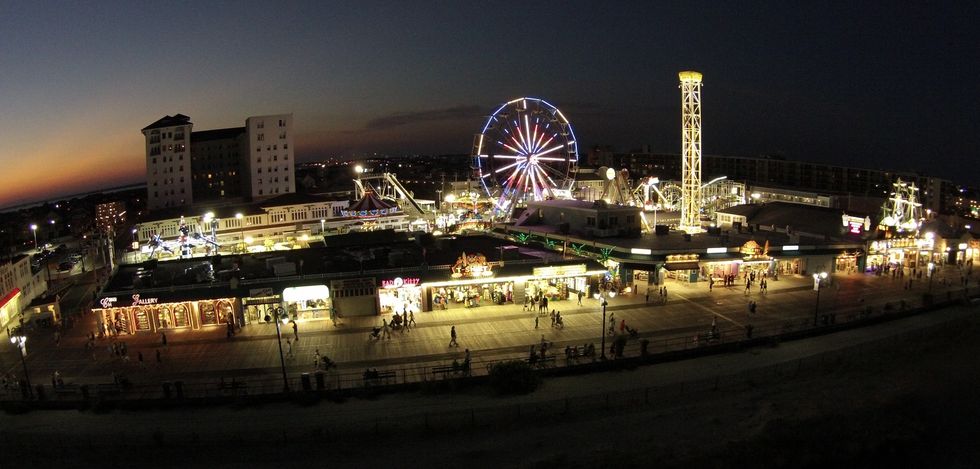 Most beaches in New Jersey have some form of boardwalk. As a kid, boardwalks were the coolest place to hang out. They are always filled with people, arcades, neon lights, food and seagulls. The boardwalk food counters speak Pennsylvanian (cheesesteaks and funnel cakes) with a touch of Trenton (pork roll). Each shore town has their own special vibe, so every boardwalk is unique but it's inevitable that if you're going down the shore, you'll be by the boardwalk.
2. Homemade ice cream
Going down the shore pretty much always entails ice cream. There are so many quality, handmade ice cream shops that they pretty much put anything else to shame. Whether it's Springer's, Marita's or Kohr's Bros, everyone has their favorite.
3. The traffic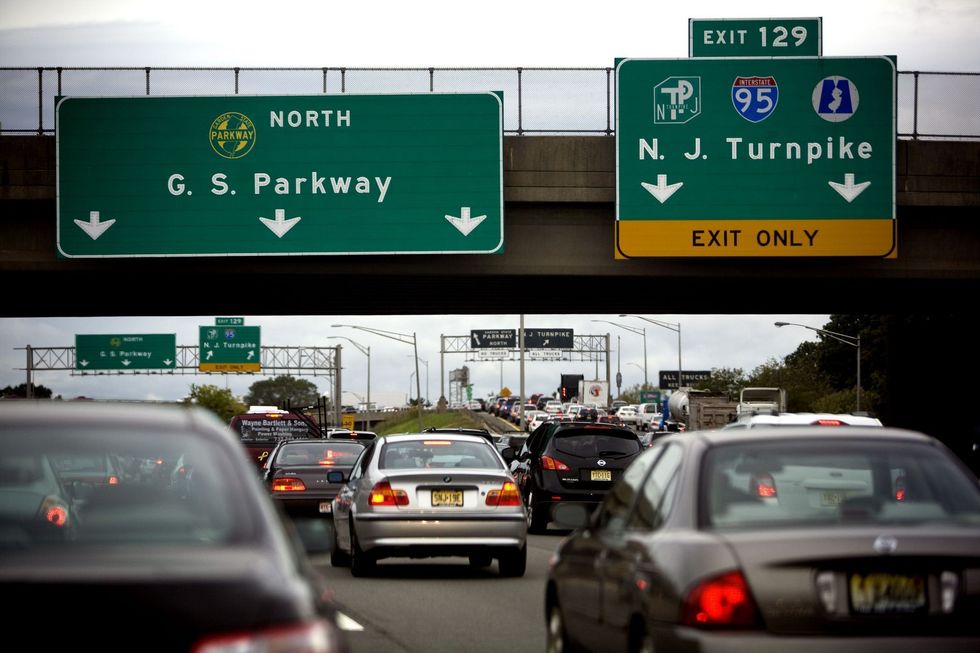 You better know your stuff if you're traveling via the Atlantic City Expressway or New Jersey Turnpike. Frequent shore-goers know exactly what time of what day is best to head to their destination. We all want to avoid sitting in bumper-to-bumper traffic at the tollbooths on a sunny day when we could be sitting on the beach.
4. The Sam's vs. Mack's debate
Boardwalk pizza is amazing and when it comes to Wildwood, the great debate is Sam's versus Mack's. This is a pretty serious rivalry down the shore. Ask anyone from the area and they're probably a loyal devotee to one side or the other.
5. Polish "wooder" ice
Polish water ice is a classic Jersey shore treat, almost as refreshing as a dip in the ocean on a hot day. The first Polish water ice location was on the Ocean City boardwalk in New Jersey and is unique to shore-goers. A lot of people who aren't from this area have no idea what Polish water ice is!
6. Atlantic City beach concerts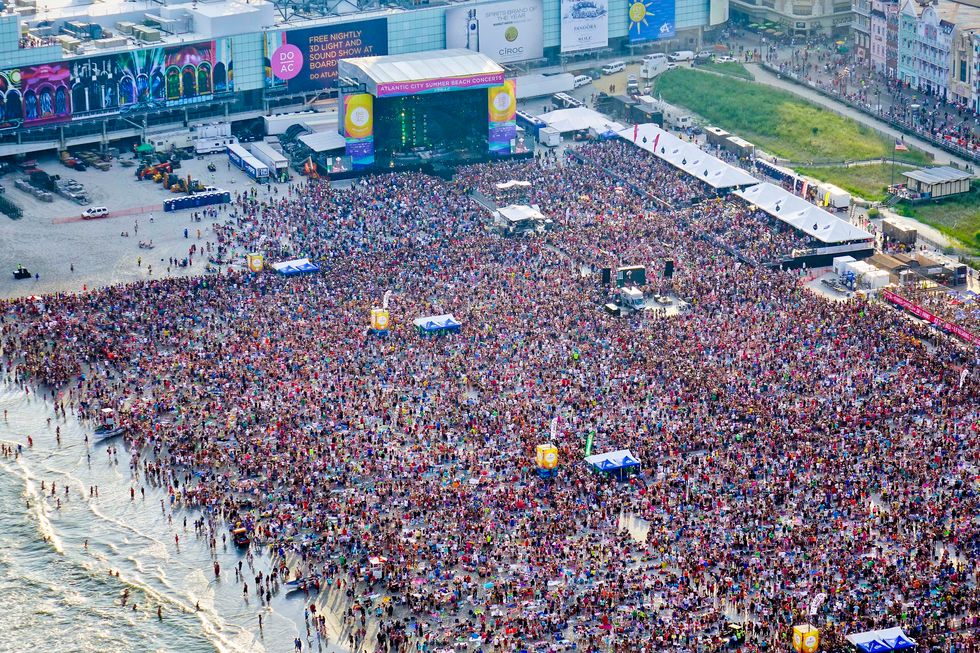 Big name artists have been hitting the sand for the past two summers as part of the Atlantic City Beach Concert Series. People flock to the beach for these shows, crowding the shore town for days. Previous performers include Maroon 5, Nick Jonas, Zac Brown Band and Jimmy Buffet. Pink was just announced to be headlining the stage this July. The shows are a part of a three-year, $6 million agreement with the Casino Reinvestment Development Authority that requires Live Nation to bring a minimum or six beach concerts or events that draw in 30,000 attendees or more to Atlantic City.
7. Rolling your eyes when someone mentions 'Jersey Shore'
The Snooki comparisons are annoying and the MTV show gave the shore a bad rep. We don't walk around the boardwalk fist pumping.
8. Shore town stereotypes

There are differences in each shore town and each has its own unique vibe. Whether you're a regular of Long Beach Island, Avalon, Stone Harbor, Ocean City, Seaside Heights, Margate, Wildwood or another on of the many shore towns, you know what that vibe is. Some of the accents heard on beaches from Atlantic City to Cape May haven't changed. Each town has a distinct personality and they're all amazing. I can't wait to get back down the shore this summer.