Everyone loves a good snow day, especially in college. In high school, snow days came at a price: makeup days in the summer. However, college schedules are set in stone and won't change because of weather. So when the occasional snow day rolls around, enjoy it! Here are eight things to do while on your collegiate snow day.
1. Sleep in
This is a day off from school! Take advantage of it! Don't get out of bed until you want to. These unexpected class cancellations don't come around too often, so we have to sleep in whenever we can.
2. Go outside
Okay yeah. This is obvious. But what's the point if you just sit inside the whole time? I know that it is cold but take the opportunity to embrace it and be outside with literally the entire rest of the campus.
3. Take pictures
Did it even snow if you didn't take a picture of it? No. Snow is super Instagrammable, and it even excuses a crazy outfit! These will be times that you will look back on when it's 100 degrees in a couple of months and think about how much fun you had.
4. Go for a walk
Yes, it is cold. But you are strong. Nothing says snow day like a picturesque walk around campus or a lake. This way, you'll find all the best photo spots and see your campus in a new light.
5. Drink Hot Chocolate
Sometimes this one can be hard, because you don't always plan for snow, and may not have a ready supply of hot chocolate on hand. But there is bound to be someone on your hall who has an extra large box of hot chocolate mix and is willing to share.
6. Have a snowball fight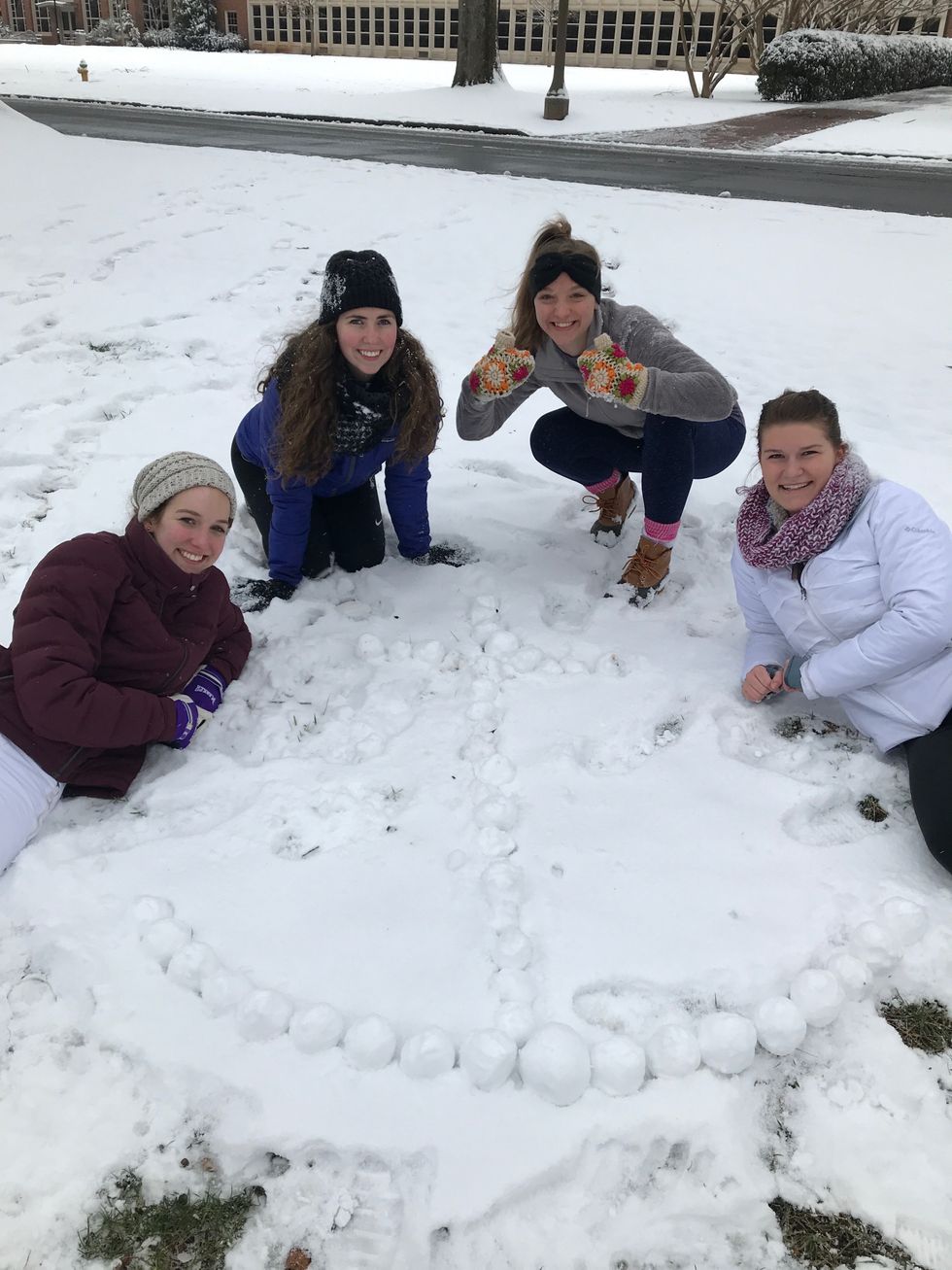 Enough said. Get out there and meet new friends by throwing frozen water at them!
7. Have a movie marathon
Snuggle up with your hot chocolate, of course, pop some popcorn and watch a super cheesy movie. It's a great way to pass the time while you are dethawing.
8. Catch up on homework
The Lord did bless you with this day off from school. It's probably a good idea to take advantage of that and finish all the homework that you didn't do.