I have binge-watched my fair share of television series on Netflix. I can openly admit I have spent countless hours on my couch, continuously watching episode after episode without noticing my day has completely passed by.
This summer, I have fallen prey to Amy Sherman-Palladino's Gilmore Girls, and I could not be more satisfied. The show has everything I could ever ask for out of my show-of-the-summer...and more.
Without further ado, here are the 8 reasons why you will be the next victim of the Gilmore Girls addiction.
WARNING: There will be some spoilers, so continue reading at your own risk.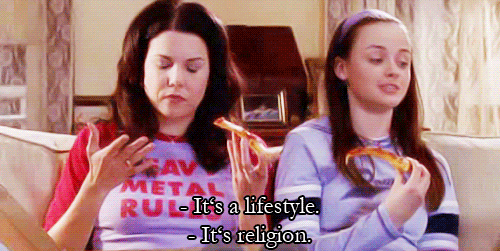 1. You will become addicted to coffee.
Whether you have never had a cup of coffee in your life or you are already a consistent coffee drinker, you will start adding copious amounts of coffee to your daily beverage intake.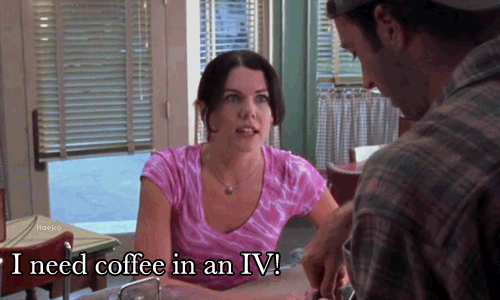 2. Your vocabulary will improve greatly.
Example A: I used the word copious to describe my coffee addiction. Whether through the witty banter between Rory and Lorelai or while Rory is at her impressive private school, you will pick up words you have probably never used before besides in your college application essay.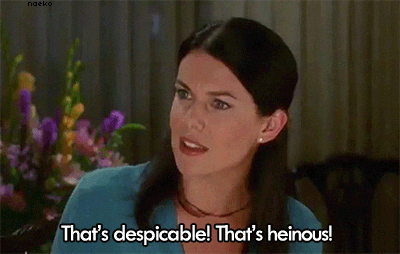 3. Your food cravings will change every other episode.
Between daily visits to Luke's and various food ethnicities, you will go from craving a short stack of pancakes with a side of bacon to half of the chinese take-out menu in forty minutes or less.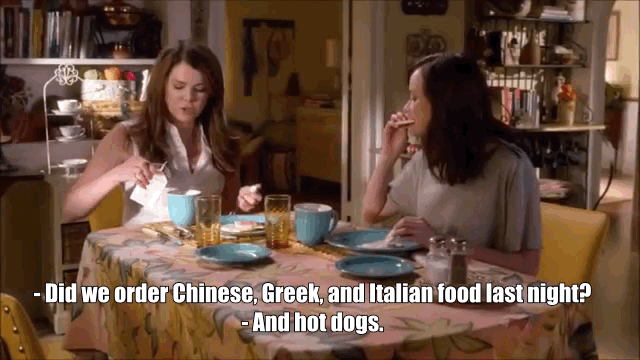 4. You become frustrated with some of their life choices and habits.
We all understand that Gilmore Girls is just a television show, and the decisions Lorelai and Rory make are not binding and life altering; however, you cannot help but scream at the TV when Rory decides to take a break from Yale (yes, YALE) just because one person challenged her life dream.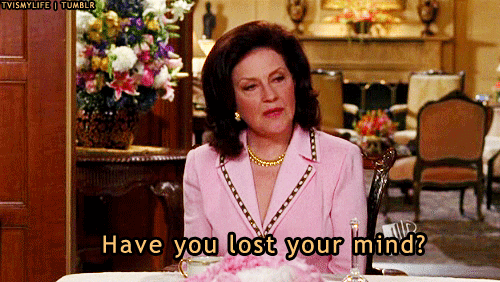 5. You insert yourself into a love triangle with Lorelai and Luke.
It takes an ungodly amount of time, but yes it does finally happen. You root throughout all of your binge-sessions that they will finally get together because it's obvious how perfect they are together, even to the point where you feel as if you're the one waiting for Luke to make the move on you.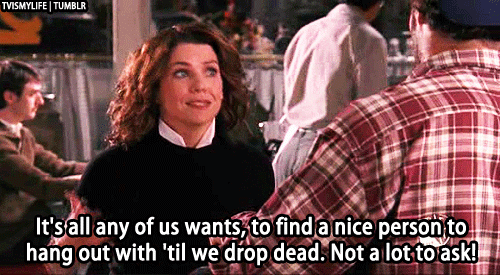 6. You change your life because you want to be a Gilmore girl.
As if I didn't already want to be a successful journalist, Rory Gilmore wanting to be a journalist made me aspire to be one even more. It also makes me seriously consider picking up any book I find and start reading it. I cannot tell you the last time that happened before I started watching this show.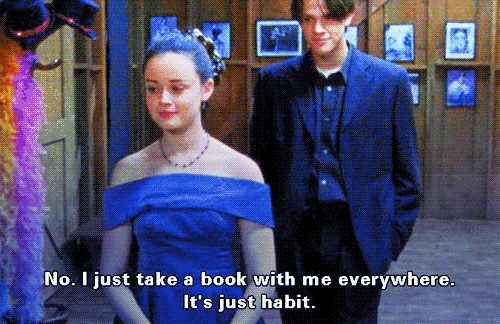 7. You have spontaneous moments where you burst out laughing at something a Gilmore girl said.
Lorelai's one-liners have actually made me cry and fall off the couch from laughing so hard. I have even had to pause the show because I couldn't stop myself from laughing because of how great the sarcasm and wit is on this show.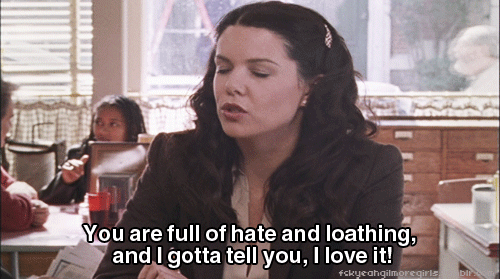 8. You just love the mother-daughter duo that are the Gilmore girls.
The independence, the determination, the sarcasm, the relationship between Lorelai and Rory. What more could you ask for then two best friends taking on the world together?
I'm sure you didn't make it all the way to the bottom of this article because you logged into Netflix and started watching Gilmore Girls right away. But if for some reason you're still reading, close out of this article and get your binge on!