Starting her career in 2015, Dua Lipa hasn't been active in the music scene for too long. But her rocking voice and diva presence have skyrocketed her to the top of the charts and, frankly, our hearts. If Dua Lipa isn't your new celebrity crush, she should be.
1. She emanates girl power.

You always see her chilling and dancing with her group of girl friends in her videos.
2. Her songs are pretty fun, honestly.
You are lying if you say this song doesn't make you wanna dance.
3. Her music videos feature diverse women.

I just gotta say yaaaas.
4. She moved to London BY HERSELF at 15 to pursue her career.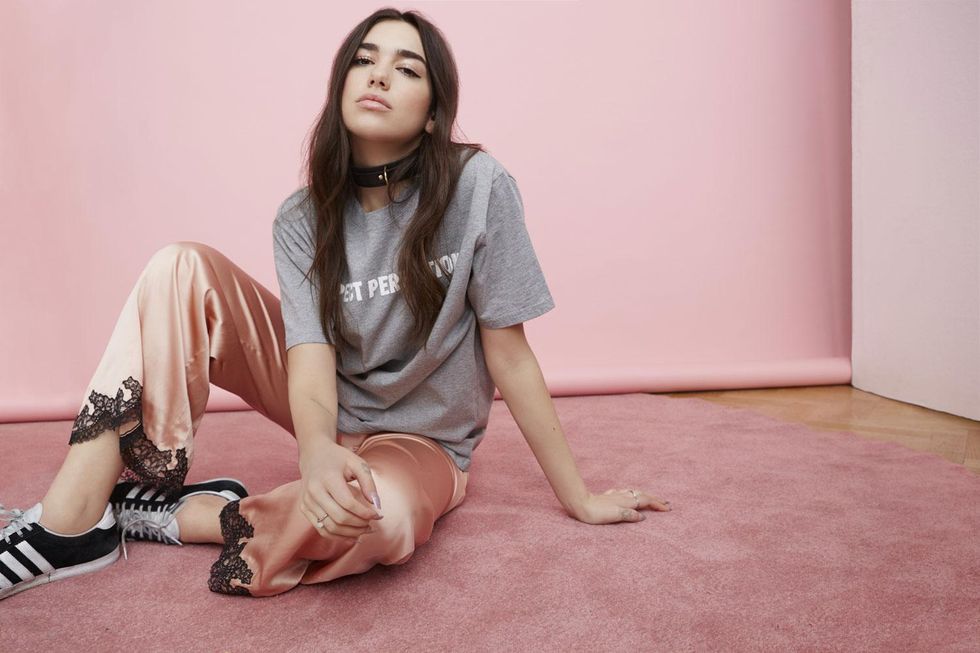 She grew up in England but her family decided to move back to their home country Albania in 2008. She didn't think Kosovo was the place to start her career, so she convinced her parents to let her move back to London by herself when she was 15. Ridiculously brave.
5. Her Instagram game is strong af.
@francescabrazzo took this picture of me on film when we were in Singapore in May! I am so excited to come back to Asia! First stop Seoul, Korea. See ya soon x
A post shared by DUA LIPA (@dualipa) on <script async defer src="//platform.instagram.com/en_US/embeds.js"></script>

It's so effortlessly cool.
6. She's the first female solo artist to hit the Official Chart #1 since Adele in 2015.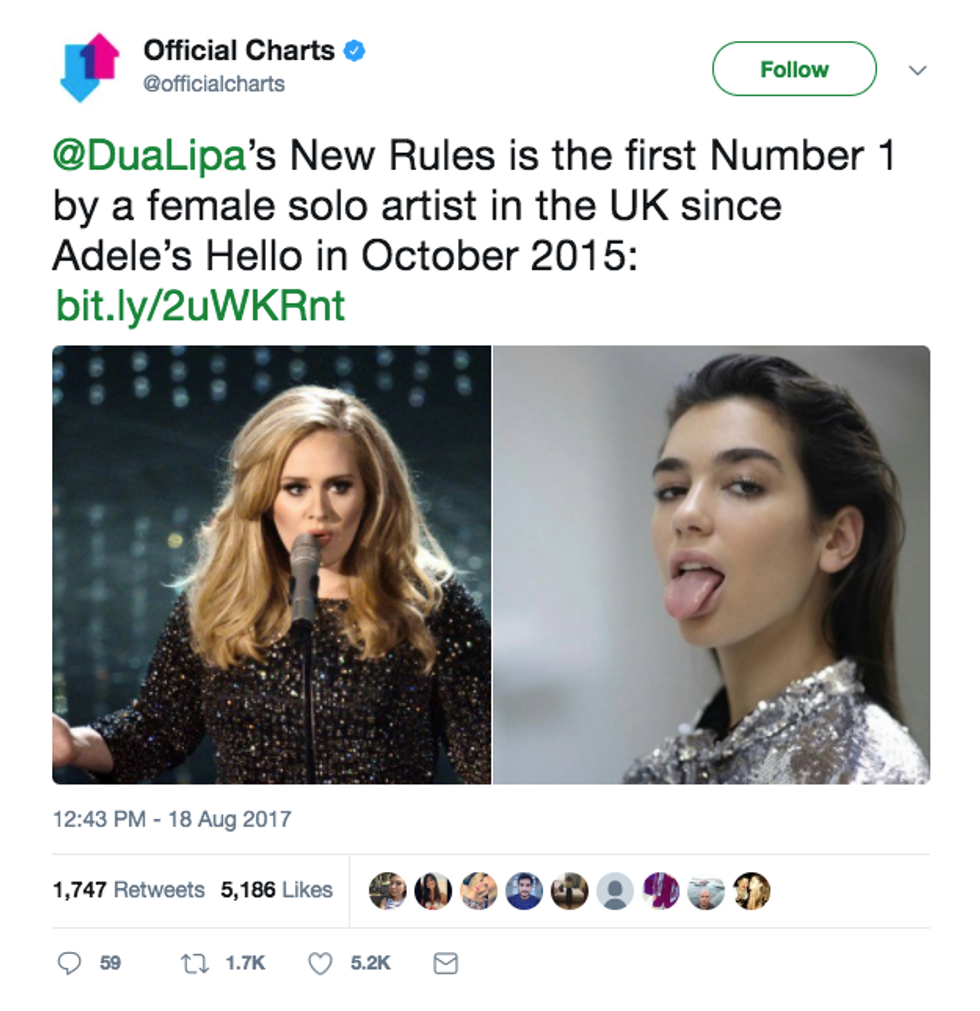 For the first time in nearly two years, a female solo artist made it to the top of the charts. Now, that's an issue in and of itself that not more female artists are hitting that, but since ADELE? That's pretty impressive.
7. She openly speaks out against Trump.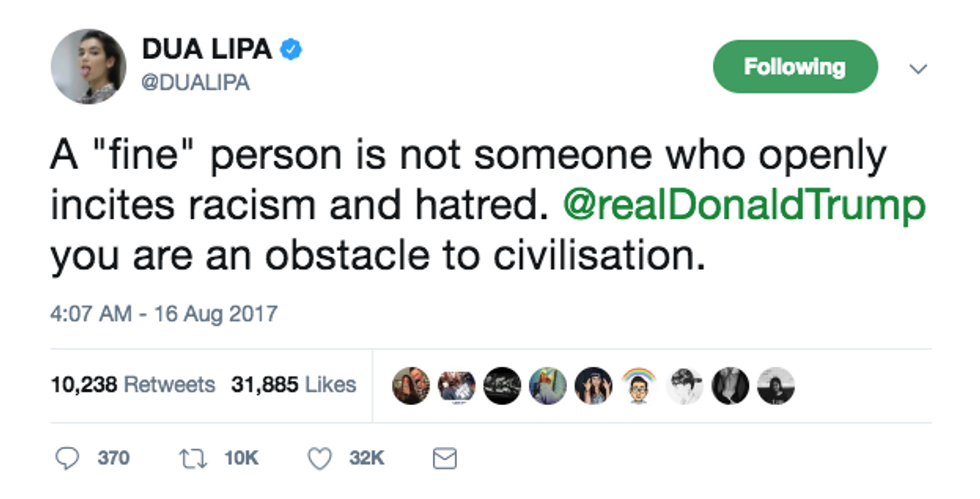 In a time when not many celebrities are sharing their political opinions (coughcough Taylor Swift coughcough), it's so refreshing to see someone speaking out for what they believe in because they understand that it makes a difference and sets an example for the people watching.
8. She sounds amazing live.
Not every artist sounds the way they do on their albums, let alone even better.