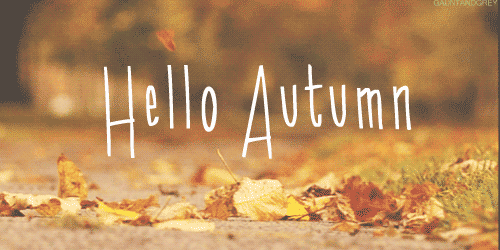 So I am sure you all are tired of the "Fall in love with Fall" puns but sometimes dusty old platitude really have some validity. Some people say they really hate the onset of the cold weather, but hopefully, after reading this, you'll be able to find one shining beacon of hope this fall, while you await warmer months. So wrap yourself in a blanket, sip some apple cider and say "Hello Autumn".
1. The Flavors of fall
If you're not a fan of fall, hopefully, you welcome the flavors that come with it! That includes the famous "Pumpkin Spice Lattes"! Other flavors that come with the changing of the leaves include Pecan, Gingerbread, Squash, Sweet Potato, caramel, whether you're looking for something savory or a little on the sweet side fall brings interesting pairings that are sure to warm your heart.
2. No Shave November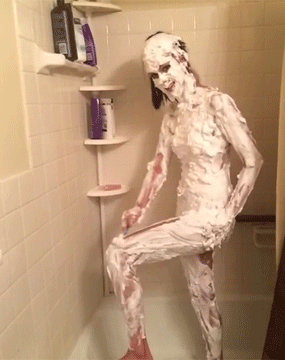 If you have ever had to shave this is a given! With the weather turning colder suddenly we pack away Capris, shorts and sundresses. A forest can form in our legs bikini area because wit the chill comes the expectation that we don't have to debut anything until Spring.
3. Sweater Weather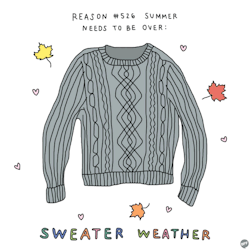 We all know that fall is the time to bust out our sweaters both ugly and cute. We can style our outfits to give off Zooey Deschanel from "New Girl" vibes or attempt to win an ugly sweater contest at work or school, either way we win! So bundle up and embrace the arctic hug in the form of a cold front.
4. Fairs & Carnivals Galore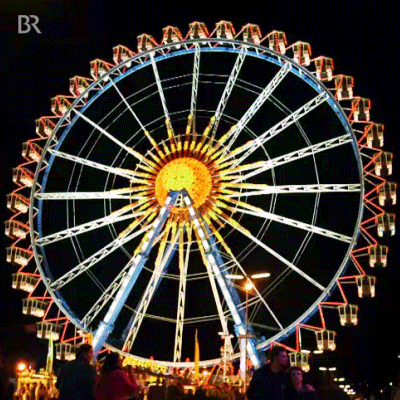 Fried foods, petting zoos and rides! Need I say more? If you attend on the discounted days tiny carnivals and large fairs can make for nice affordable fun. Take your sweetheart or your family, either way as soon as the leaves begin to change the anticipation will start to build.
5. Shorter days =Longer nights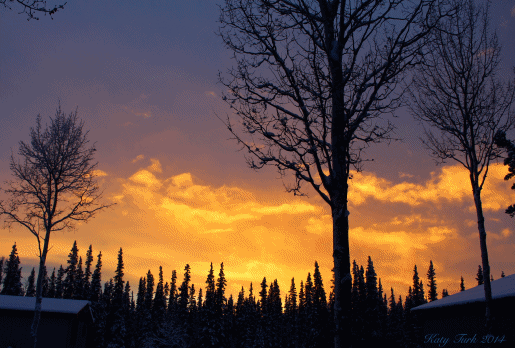 If you're anything like me then you enjoy that it basically looks like midnight at 5 pm every night once fall comes around. It makes me feel less ashamed of my long mid-afternoon naps. Night owls can definitely unite and celebrate the fact that the nights are long and the days are short! The best part is that we gain an hour as well with daylight savings!
6.Holiday Season!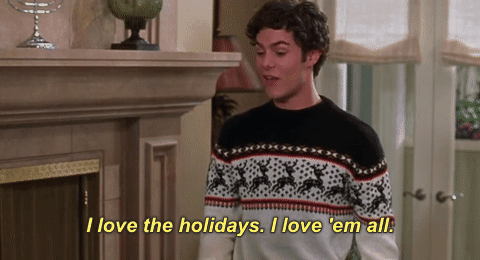 We all know the major holidays that typically call for families to gather in a jovial mood to celebrate. For some the day after Halloween their Christmas tree and lawn snowman go right out! We have: Thanksgiving, Black Friday, Christmas, Kwanzaa, and Hanukkah. Did you know you could be celebrating even more though?
Try these on for size:
Sadie Hawkins Day (the first Saturday in November)
November 4th: King Tut Day
November 6th: National Saxophone Day
November 7th: International Tongue Twister Day
November 13th: World Kindness Day
November 23rd: National Day of Listening
November 29th: National Square Dance Day
7. A time to voice your opinion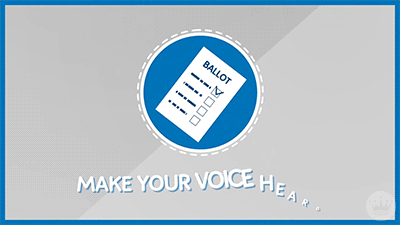 This one is pretty simple! If ever there was a time to complain it's at the polls! Most people post long rants on Facebook, but if you take that passion to the polls you can affect change! Best of all, your estranged cousin can't re-post with a rebuttal and crazy rant!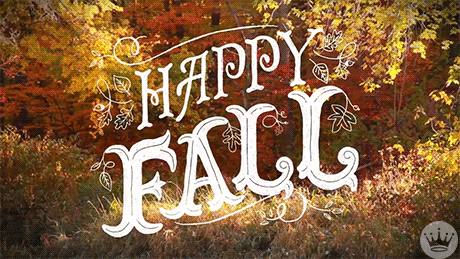 All in all, Fall is a pretty awesome season and I know at least one of these benefits will touch your life soon enough if not already!--Have a Happy Fall!