Whether you've been dating for years or just have a secret admirer, one of these DIY's is sure to be perfect for your guy on Valentine's. After dinner you'll have the sweetest gift to give him, no matter who he is. All of these DIYs are fairly simple and can be done the night before you go out. Show how much you really do love your special someone <3
1. Open When... Envelopes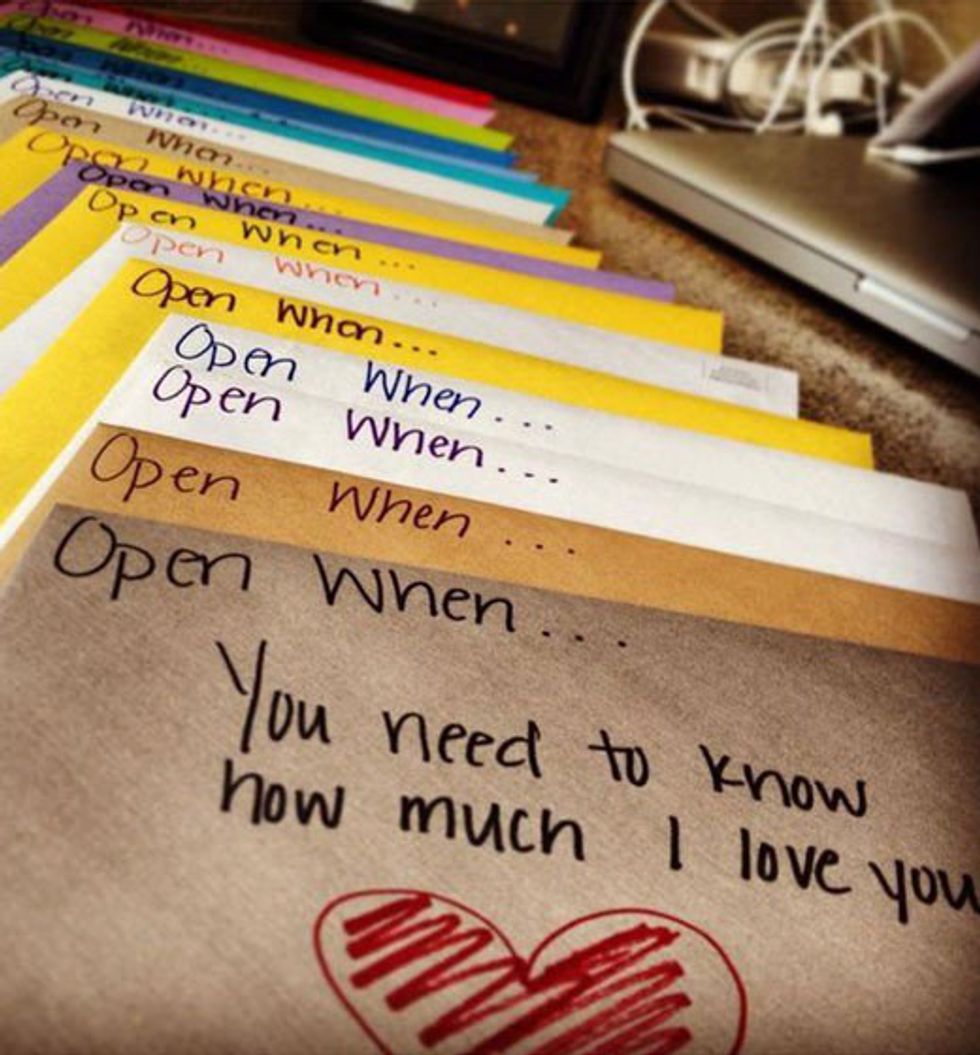 If his love language is words of affirmation, write out some sweet notes for him to open later.

2. A Bag of His Favorite Things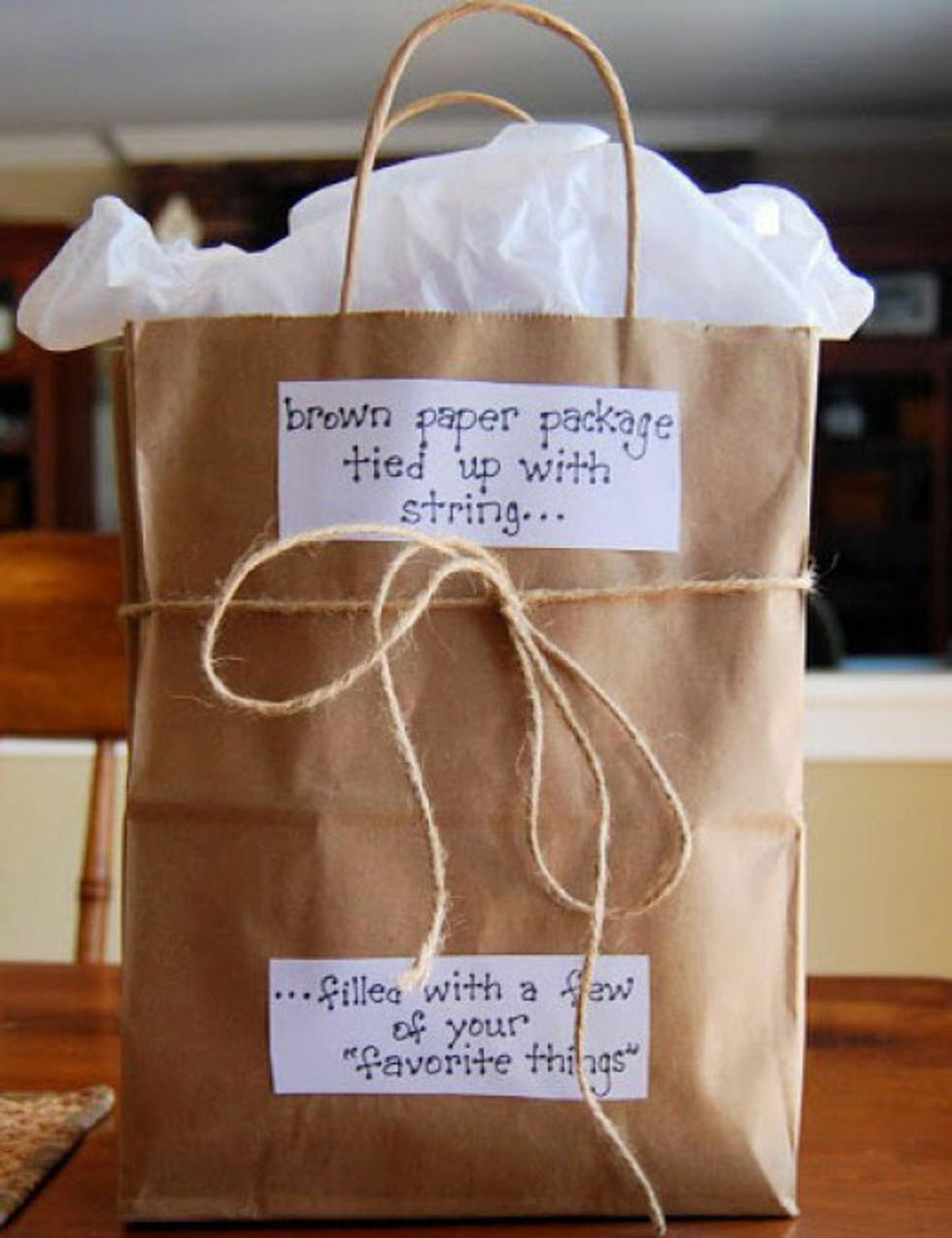 For the one who loves receiving gifts, fill a brown paper bag with some of his favorite candies, small gifts, and tickets to his favorite game.
3. Nutty Mason Jar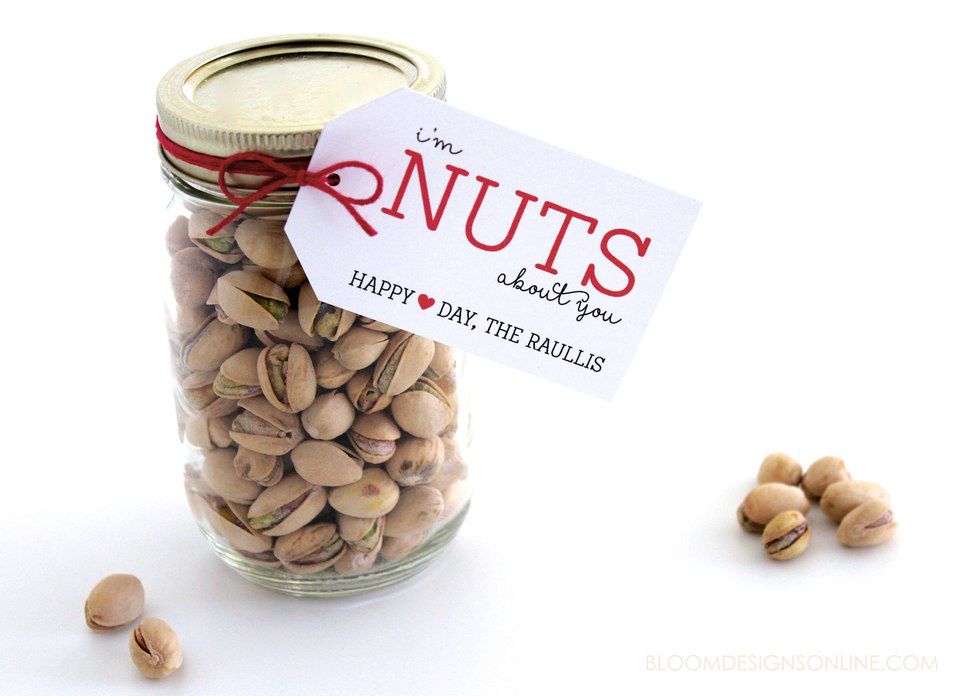 Are you nuts about him? Tell him!
4. His Favorite Hot Snack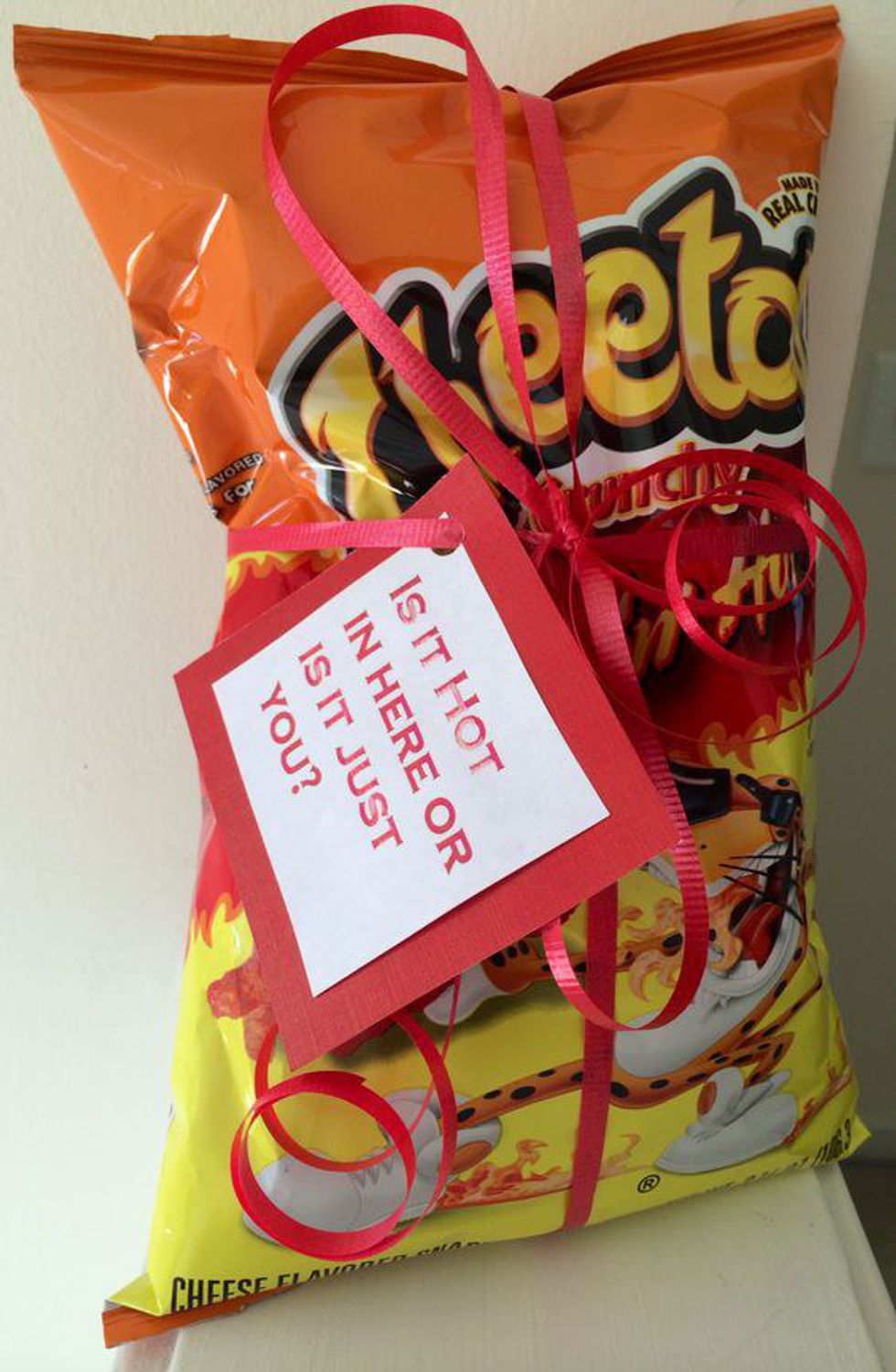 Perfect for the guy that loves Hot Cheetos and Red Hots, this gift will definitely be a winner.

5. Valentine Light Bulb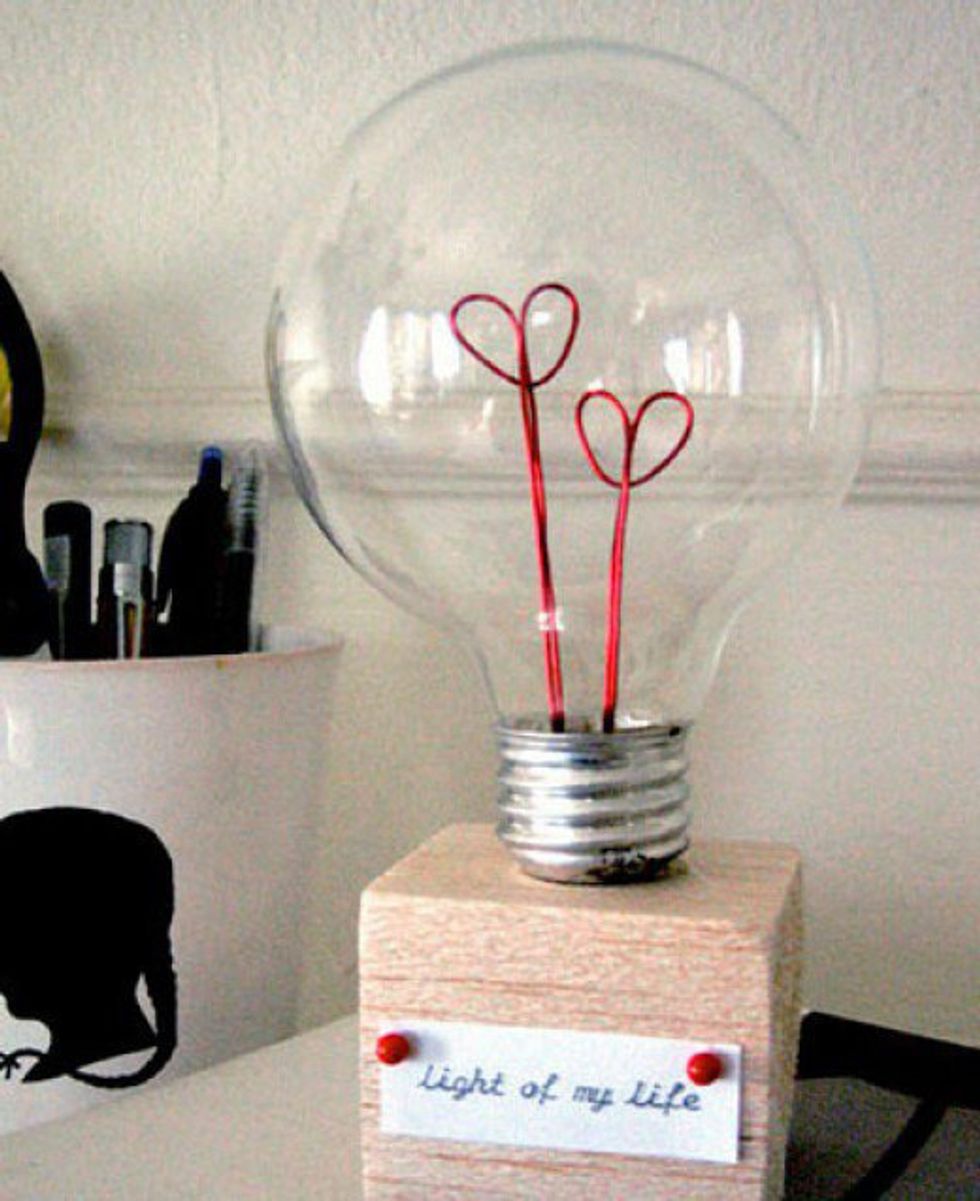 Head on over here for a perfect DIY for your crafty guy.
6. A Dozen Donuts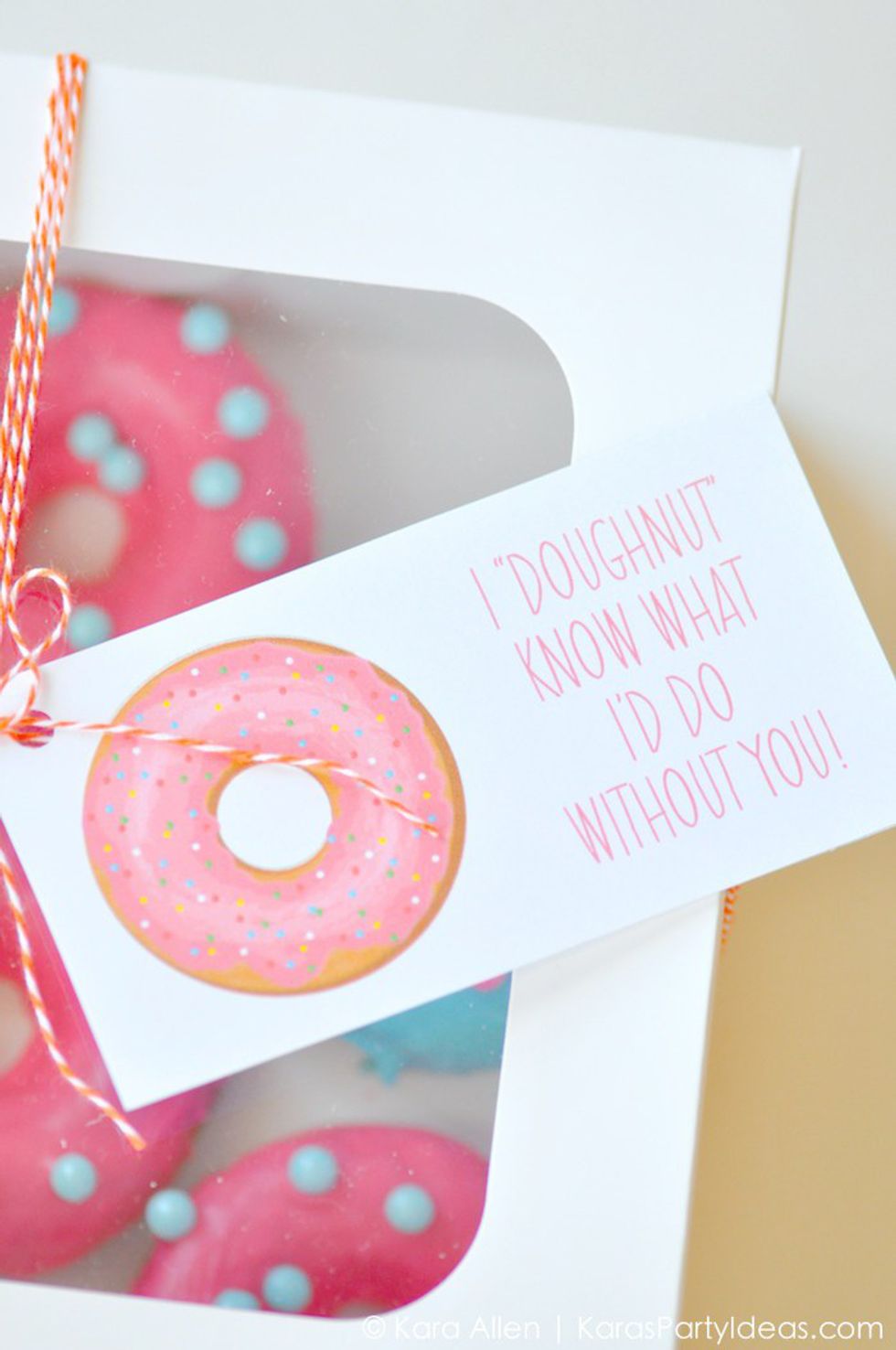 Pick up his favorite donuts and attach a sweet note.
7. Edible Matches

Dip some pretzel sticks in red candy melts and add some sugar (optional) and you have a match made in heaven!
8. Tackle Box of Love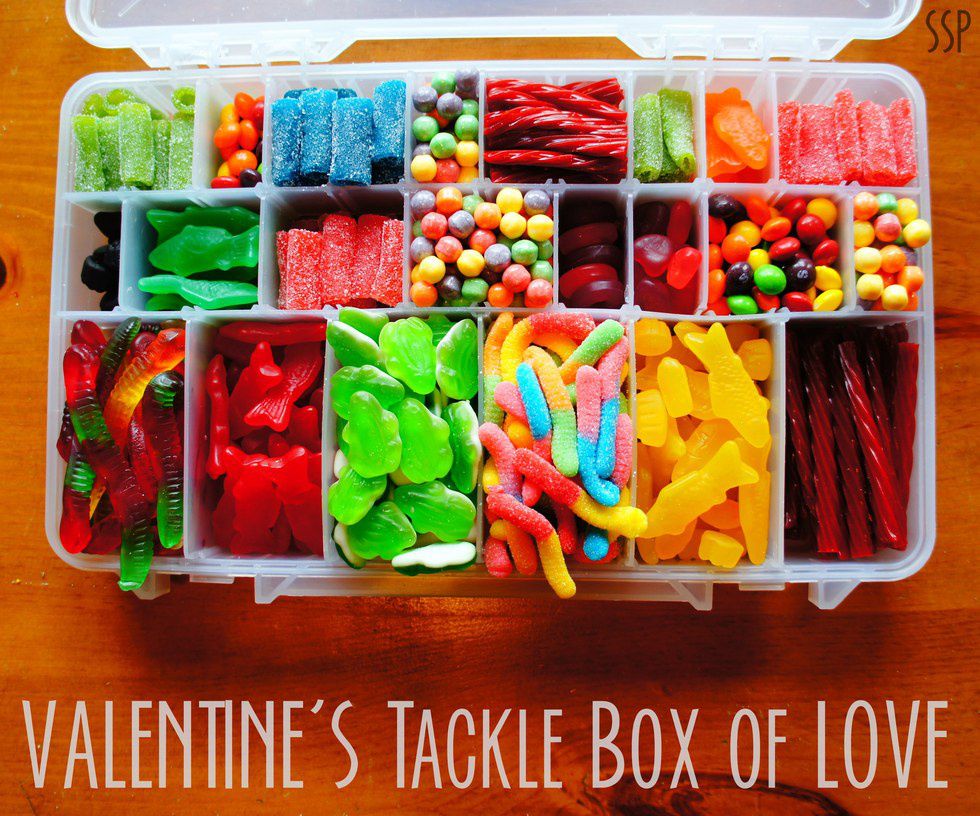 For that fisherman in your life, give him a tackle box of love.
Bonus idea: Make him a bouquet of fried chicken or wings!