It's the middle of July, the temperatures are climbing, and it's getting steamy outside. What better way to cool down on a hot day than popsicles? Popsicles aren't only for kids, and I have complied a list of yummy frozen treats that will cool you down on these blistering summer days. Buy a mold or just use Dixie cups, pour in some blended goodness, put it in the freezer, and magically delicious popsicles appear in hours.
1. Summer Berry + Mint Ice Pops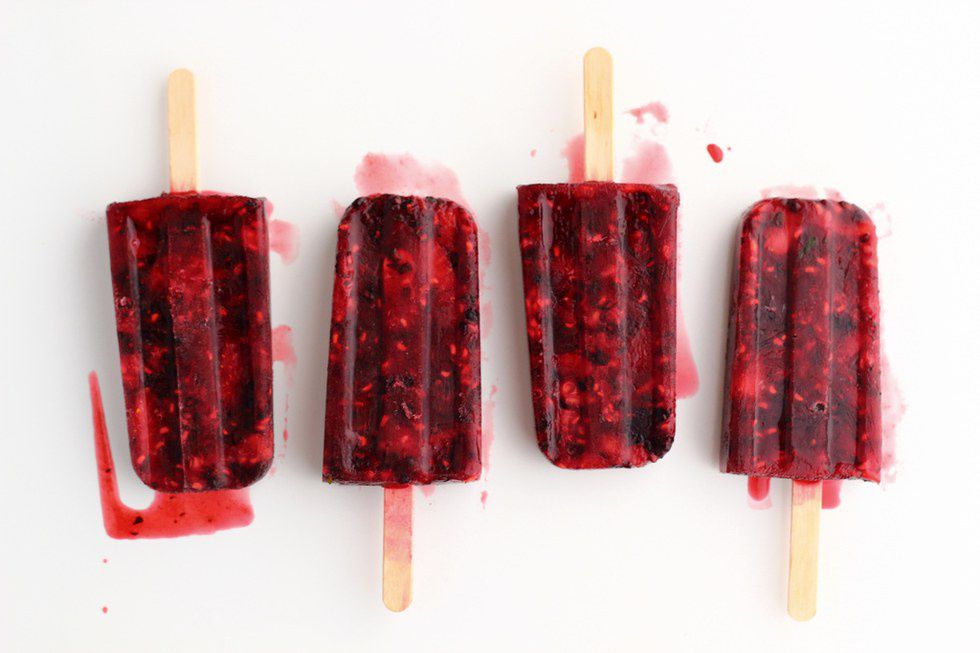 1 cup raspberries
1 cup blackberries
1 cup sliced strawberries
1/3 cup sugar
1/3 cup water
2 tablespoons lemon juice
2 tablespoons finely minced fresh mint
2. Cookies and Cream Popsicles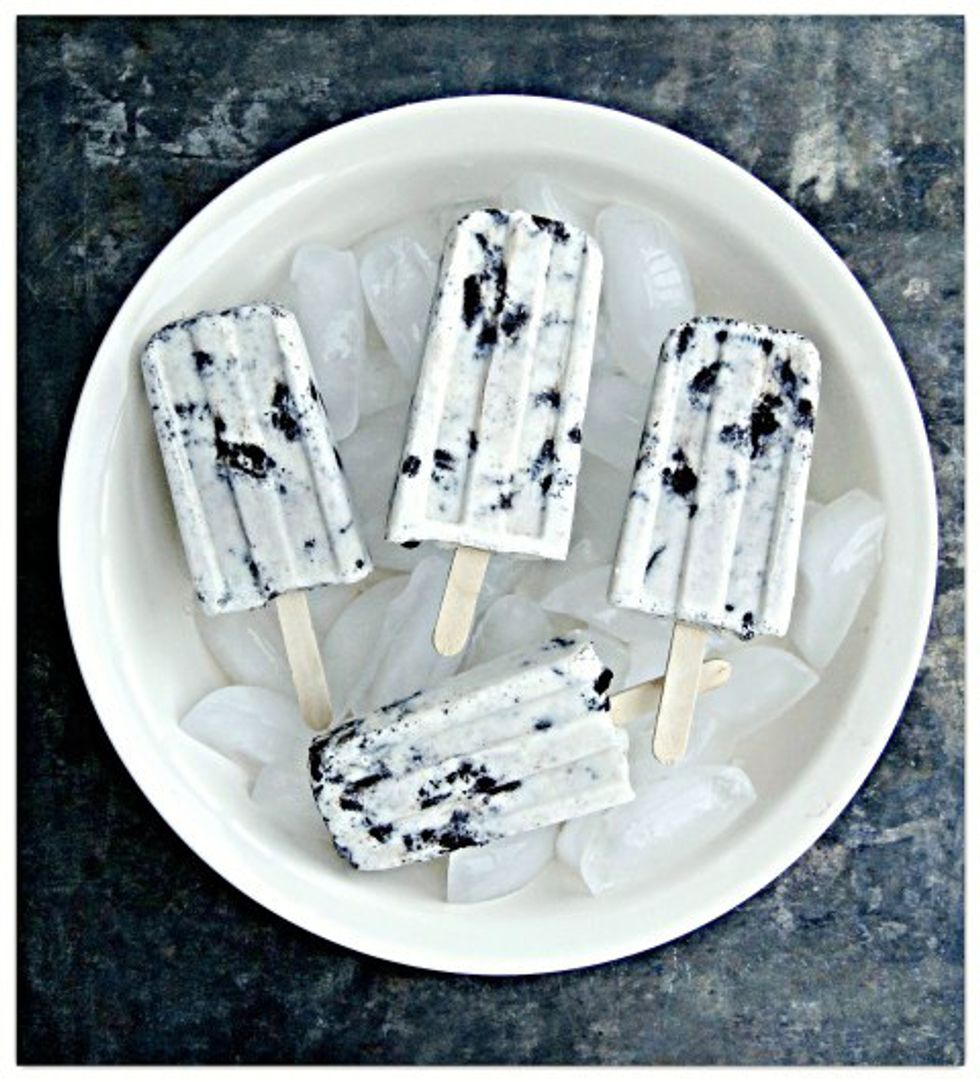 14 chocolate wafer cookies to crumble into mix
1/4 cup sugar
1/4 cup water
1/2 cup sour cream
1/4 cup whole milk
1 cup heavy cream
1 tsp vanilla extract
3. Cucumber Honeydew Margarita Popsicles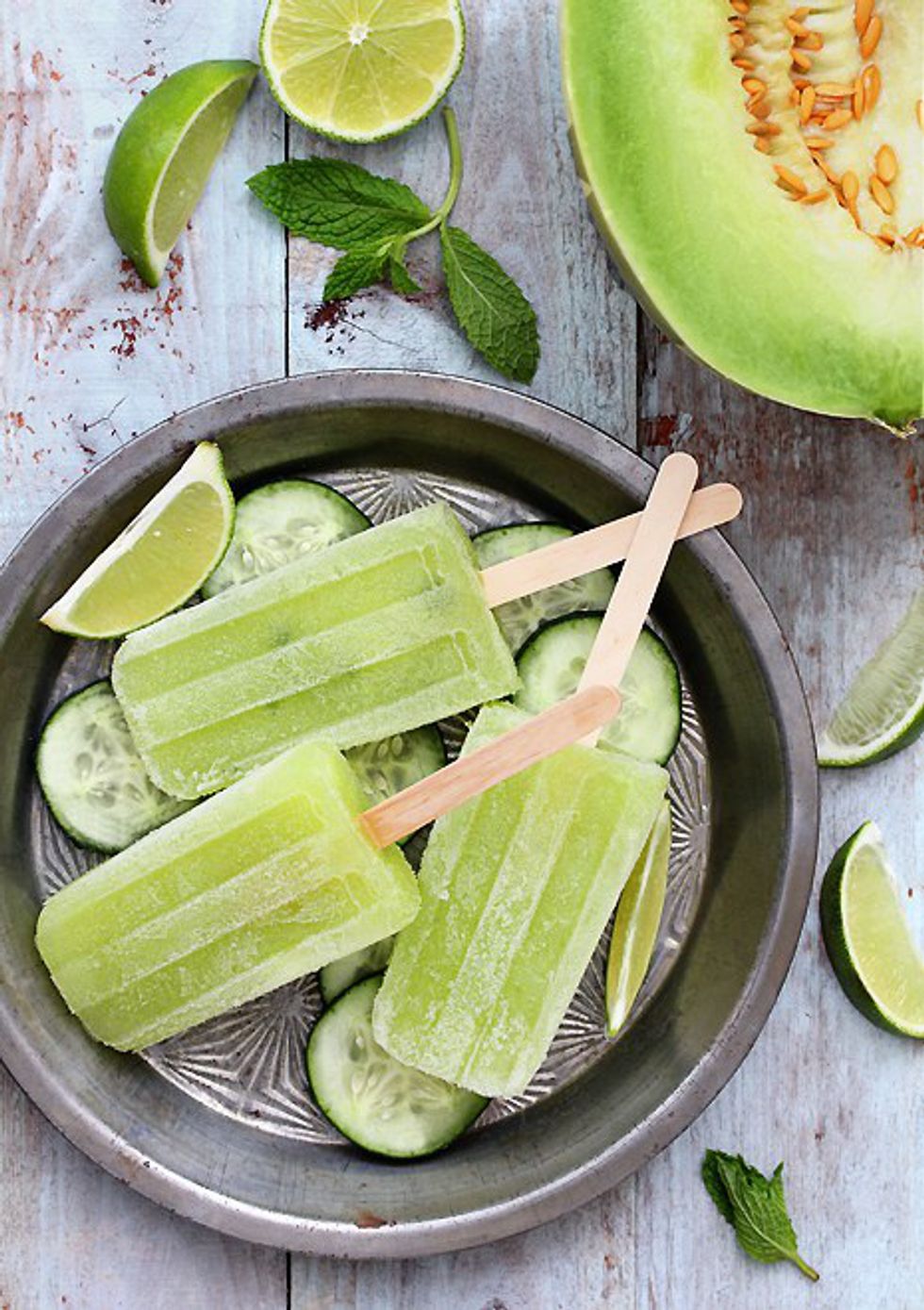 1 cup honeydew juice (approximately a whole melon)
1/3 cup cucumber juice (approximately half a cucumber)
½ cup tequila
1 tablespoon fresh lime juice
3 large mint sprigs
4. Grapefruit and Strawberry Greyhound Popsicles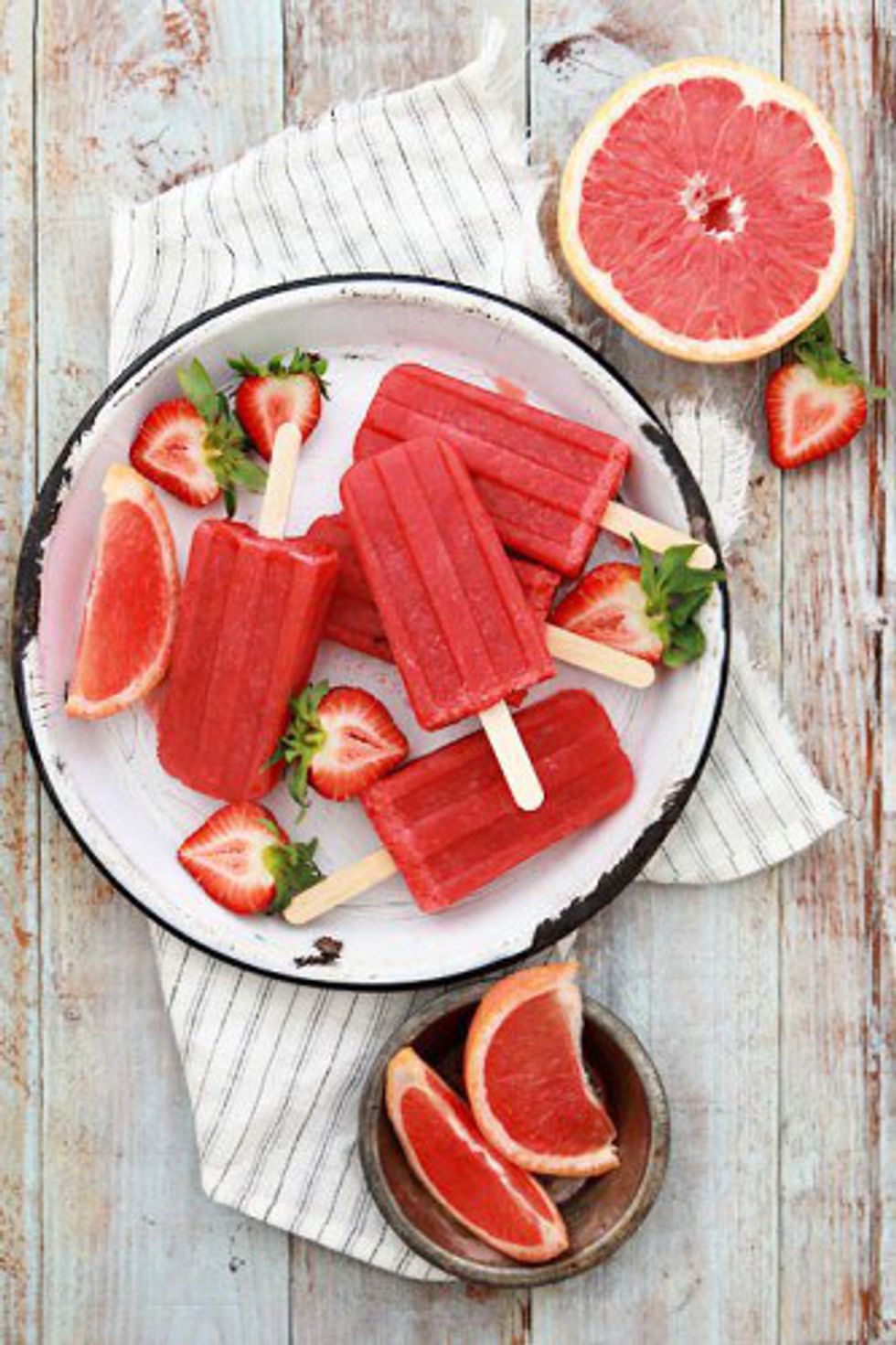 8 oz. fresh-squeezed grapefruit juice (about a 1lb. grapefruit)
12 oz. strawberries (about 12 medium strawberries)
5 oz. vodka
5. Peach and Greek Yogurt Popsicles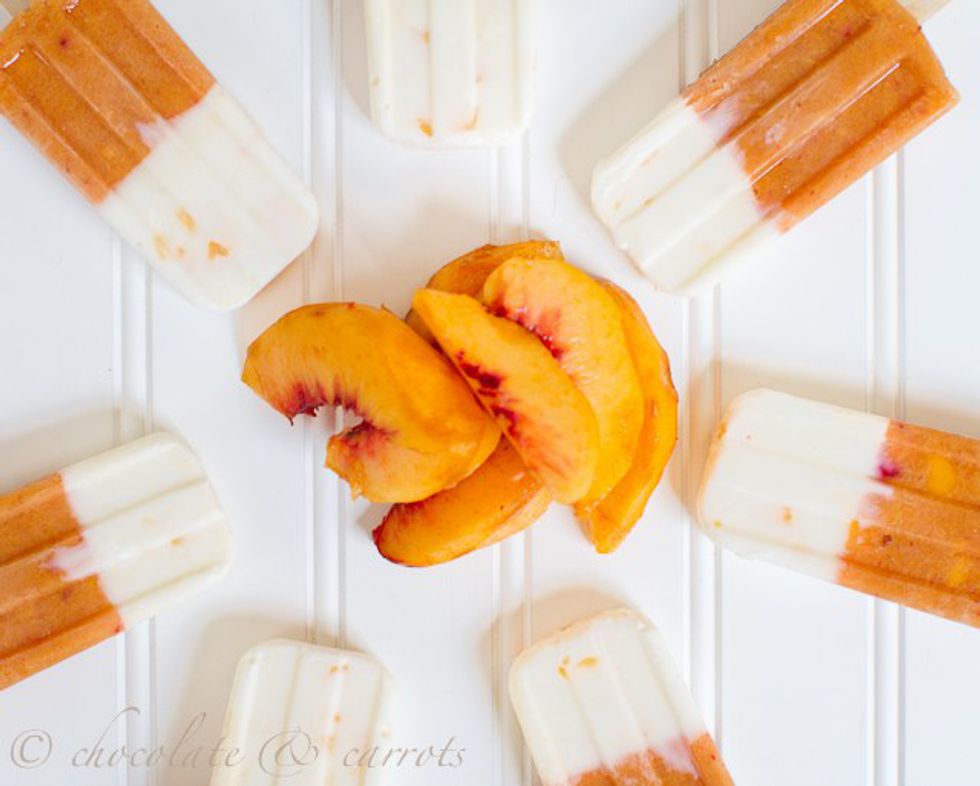 12 ounces Chobani peach non-fat Greek yogurt
4 peaches, peeled
Freeze the yogurt first, then add the peaches to the mold and freeze again.
6. Mojito Popsicles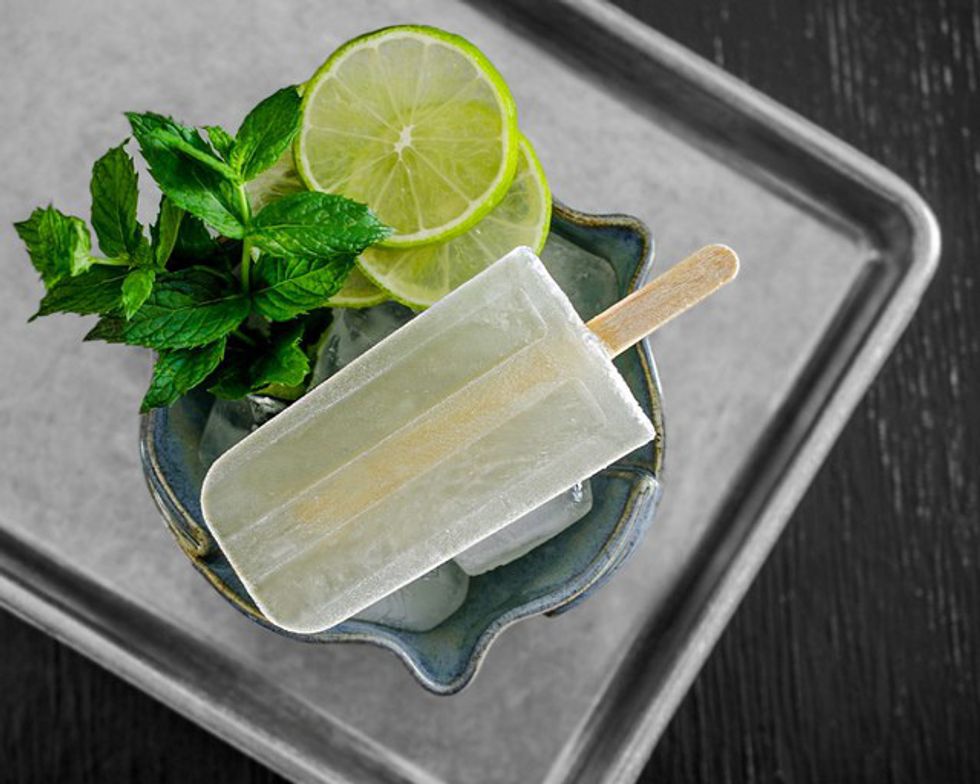 2 cups white rum
1½ cups flattened club soda
½ cup fresh lime juice
3 large mint sprigs
7. Nutella Fudge Pops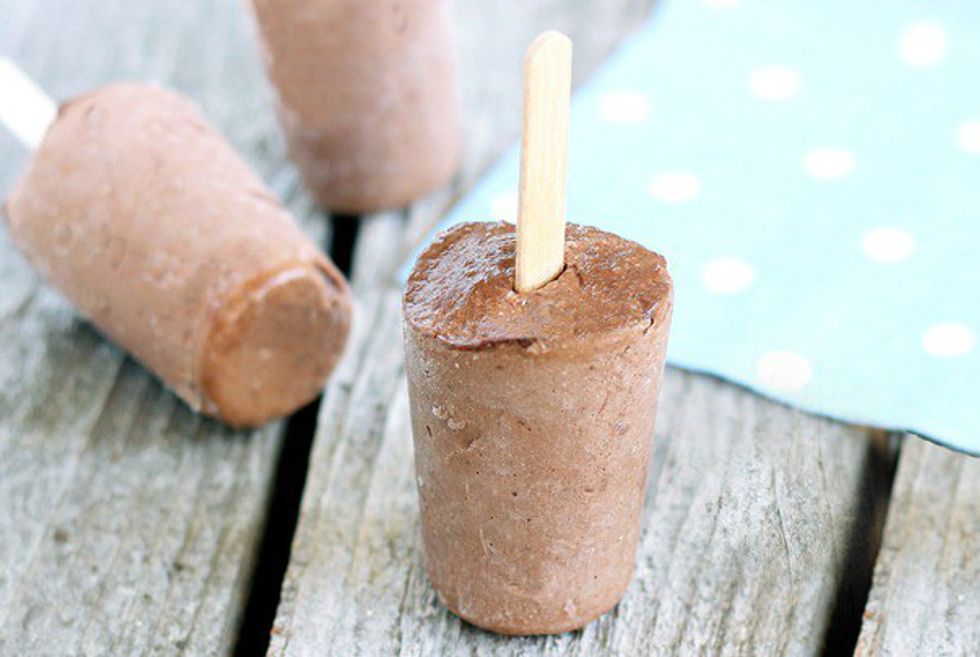 3 frozen bananas
1 tablespoon cocoa powder
1/2c Nutella
1/2 tsp pure vanilla extract
tiny pinch salt
8. Watermelon-Mint Tequila Popsicles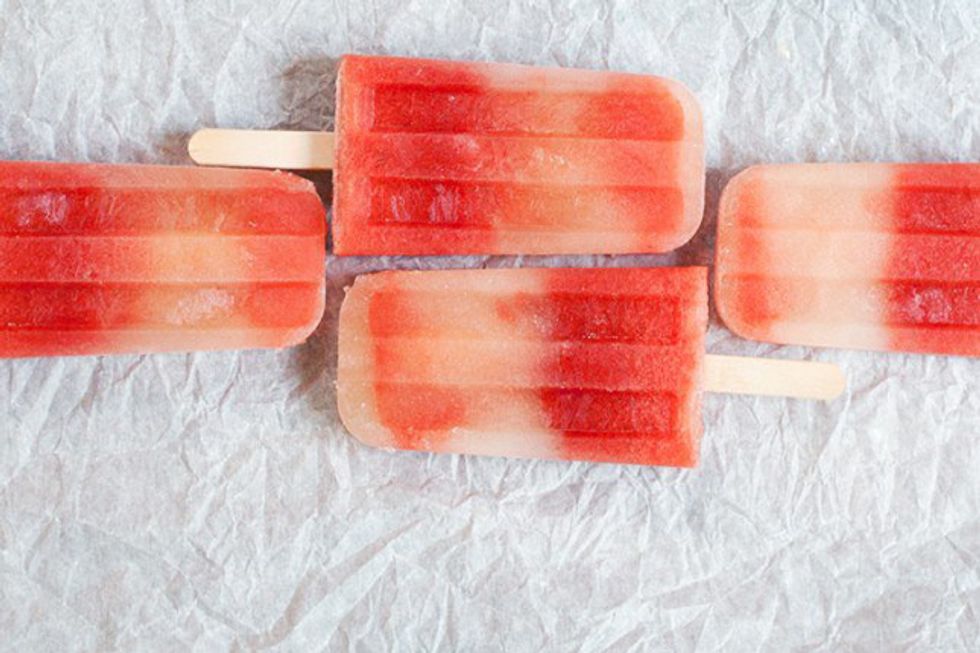 1/4 cup water
1/4 cup sugar
1/3 cup fresh mint, torn coarsely
4 cups watermelon, cubed
juice of 2 limes
1/3 cup tequila