As much as I love spending time in Rochester, sometimes I'm in the mood for a change of scenery. I like finding places to explore that are a bit of a drive, so that I can roll down the windows and blast some music, but not too far so that it's a hassle to drive back and forth on the same day. After having visited many different villages and state parks in Western New York, these are some of my favorite places to take a day trip to on a sunny summer day.
1. Naples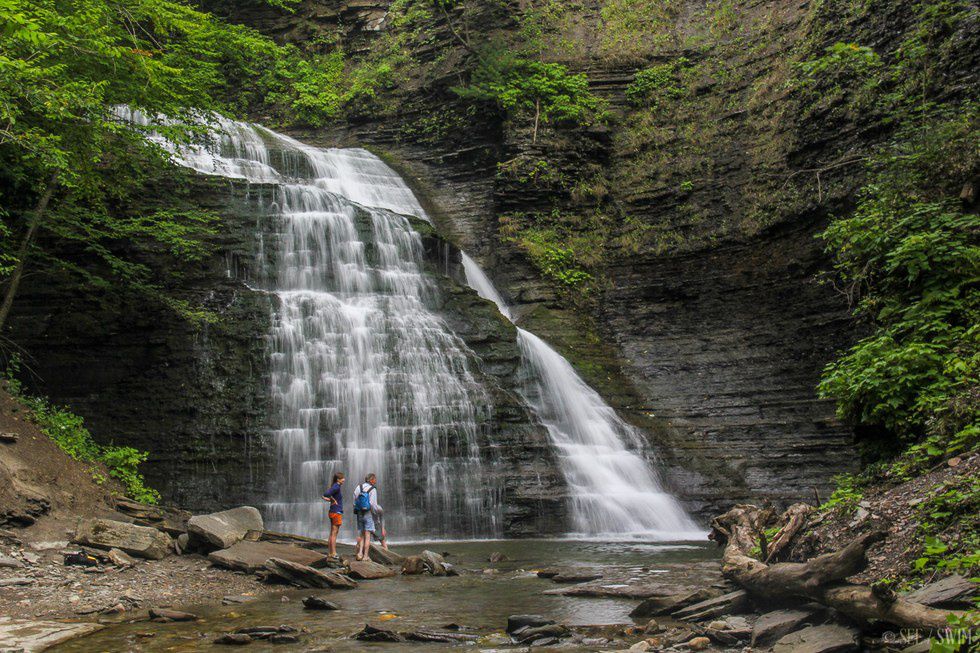 Located just south of Canandaigua Lake, Naples is a small town with lots of charm. There are several shops you can browse through. My favorite is called Artizanns, which is a gift shop and art gallery. The reason I make the drive to Naples is because of Grimes Glen. It's a park in which you can hike to several breathtaking waterfalls. This trip is perfect for a hot day because you can wade in the water for most of the hike and get very close to the falls. After hiking through the park, you will want to grab a bite to eat at Roots Cafe, a cozy little eatery where the dishes are made with fresh, local ingredients.
2. Canandaigua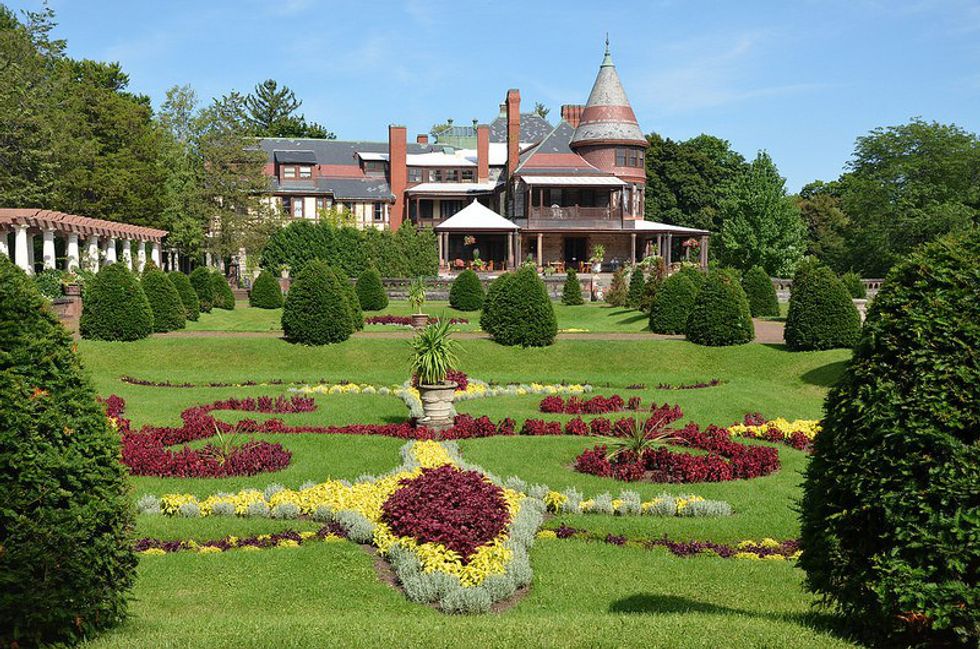 Canandaigua is another nice spot in the Finger Lakes region. It offers a wide variety of activities and there is sure to be something to please everyone. Some of my favorite places to visit in Canandaigua include Sonnenberg Gardens (a beautiful mansion and surrounding gardens that are open to the public), Roseland Water Park and the lakefront area called Kershaw Park. I like to go down by the water for lunch and spend some time enjoying the views of the glistening lake.
3. Ithaca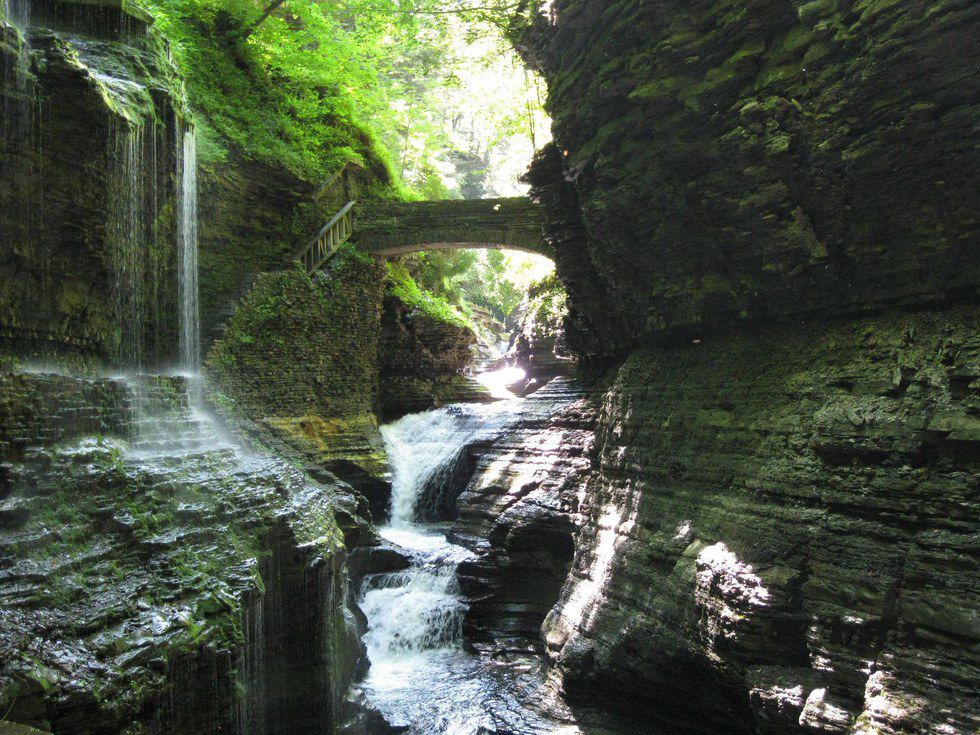 If you're looking for more hiking trails, Ithaca is the place to go. You've probably heard the advertising slogan "Ithaca is Gorges" and this collegiate town, which sits on the shores of beautiful Cayuga Lake, is surrounded by towering waterfalls and many gorges. A day trip gives you ample time to visit all three state parks: Buttermilk Falls, Robert H. Treman (pictured) and Taughannock. The hiking trails take you through the beautiful woodlands and the falls are nothing less than spectacular. After a long day of hiking, you can walk around Ithaca Commons and enjoy the shops and cafes of this artsy college town.

4. Skaneateles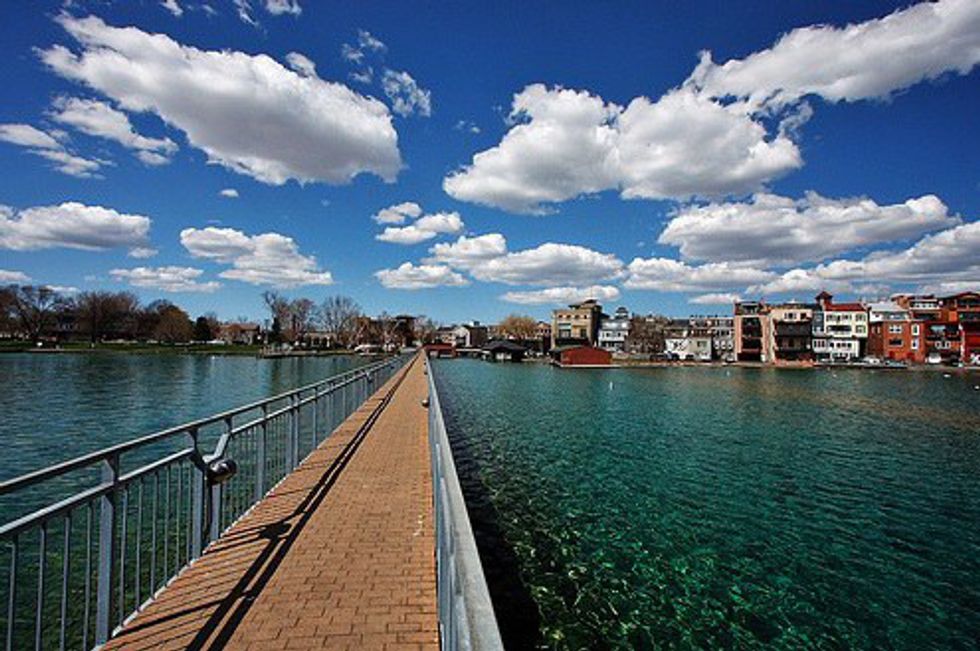 Even if you can't pronounce it, you should take a drive to this town, located on the shore of Skaneateles Lake. The village is strewn with cute, unique boutiques and lots of places to eat. I enjoy spending an afternoon strolling around and wishing I wasn't on a college student's budget so that I could buy the beautiful things I always see in the shops.
5. Buffalo

Since Buffalo is a pretty big city, there is obviously quite a bit to see and do, but my two favorite things that I've experienced in the region are Canalside and Eternal Flame Falls. Canalside is a perfect little revitalized portion of the city located along the Erie Canal. There is a boardwalk area that features lawn and table games (like ping pong and Foosball), big lawn chairs and food stands. You can also rent kayaks, stand up paddle boards, water bikes, or take a ride on a larger boat. Located outside the city is the Eternal Flames Falls. It's a really unique hike that takes you to a waterfall where a fire is constantly burning beneath the flow of the water. I don't want to give too much of a description, because it's something you have to see to truly believe.

6. Niagara-On-The-Lake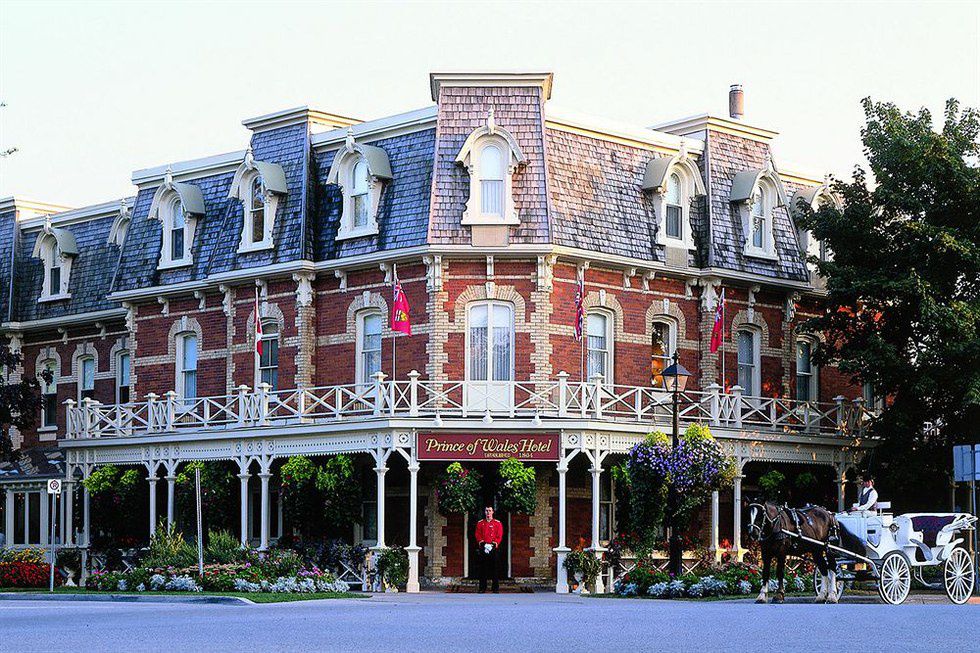 This hyphenated destination is a quaint village, similar to Skaneateles. It's located not too far past the Canadian border and it's very easy to get to. You can expect to find more shops and restaurants, as well as a pleasant and laid back atmosphere. My favorite thing about this village is the gorgeous Victorian buildings. I like to walk by the Prince of Wales Hotel and daydream about the life of royalty. The village also has a nice view of Lake Ontario from the opposite side.

7. Sodus Point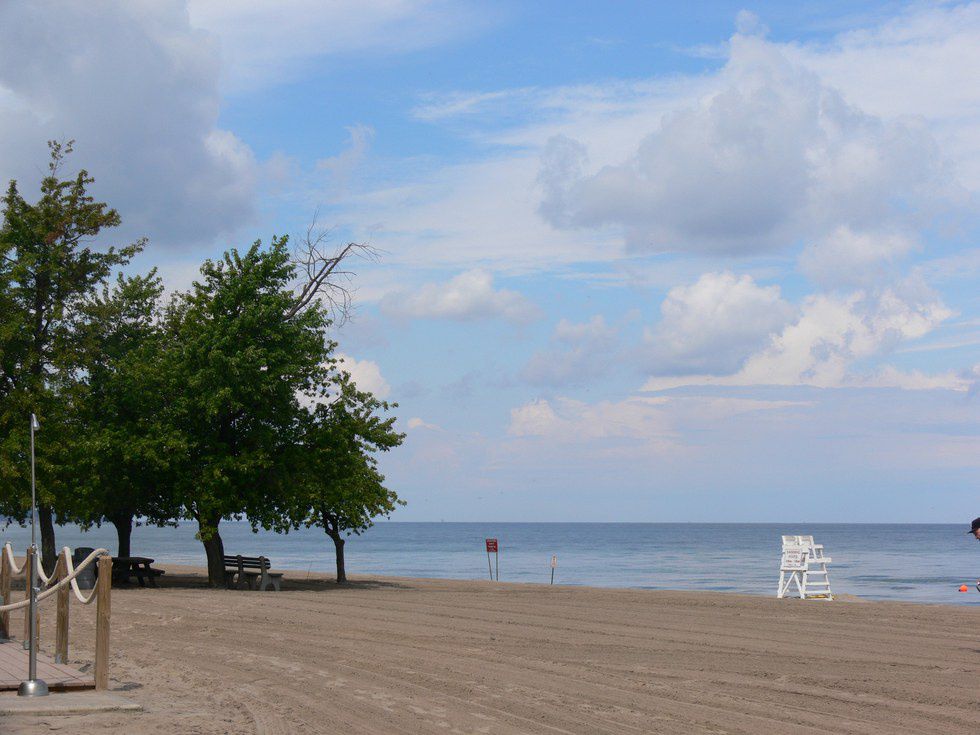 Although Lake Ontario is not known for its pristine beaches, Sodus Point Beach Park is a good place to spend a sunny afternoon. It's a bit of a drive from Rochester, but it's worth it in my opinion when you compare this beach to some of the local beaches. If you drive a bit past Sodus Point, you can find Chimney Bluffs State Park, where you can see a really unique portion of the shore of Lake Ontario. There are some great photo ops from this vantage point overlooking the lake.