If you're a New Yorker, you know that the MTA is just as essential as your "bacon-egg-and-cheese" in the morning. Even though I'm sure many of us have a love/hate relationship with the system, it's undeniable that many of us wouldn't be able to get from one point to another without it. As a native New Yorker, you learn to utilize the train and bus system like no other. If you bet me one hundred dollars that I couldn't get from the Upper East Side in Manhattan to Bay Ridge in Brooklyn without setting foot above ground, I'd be one hundred dollars richer. As I'm sure the same with many New Yorkers no matter the destination.
Just like every culture, there are a set of unspoken rules that go along with the MTA and the riders who rely on it every day. In my 20 years of using the MTA subway and bus system, here are some rules that I've noted, and firmly believe all New Yorkers know even if it's part of their subconscious.
1. Step aside as people get off the train or bus

Every day there seems to be someone who believes they're brave enough to stand right in front of the doors as people get off the train or bus. It's almost common sense to move aside and let people off the vehicle before you get on. Not only does it help the train move faster, but you won't have to get stared down by literally everyone next to you because you decided to be inconsiderate.
2. That middle seat is a "no no"


You know what I'm talking about. That one seat on the train or bus that's right in between two other perfectly reliable seats. The one that no matter what, you refuse to sit in because why would I ever want to sit next to two people instead of one? Unless the vehicle you're on is absolutely crowded, this seat is usually avoided at all cost. It's pretty sad actually. The seat just wants to be loved like every other seat, but is condemned to a life of holding bags instead of backsides.

3. Yes, you should probably give that seat up

As a young adult, I've dealt with this far too many times. Imagine you're on the train or bus after a long day of school or work and all you need right now is a place to rest your legs while you venture home. An elderly, pregnant, or disabled person gets on and you know your conscious is literally kicking you in the face. What do you do? Well, just give it up. I know it's hard, but just know that person has been through enough to deserve that seat especially if you're a bit more able-bodied and willing than them. Honestly, to me, there's only one exception to not giving your seat up to someone that fits under those categories, and that's if they're a complete asshole before you even get the chance to stand up.
4. If you hear "SHOWTIME" just look straightforward and avoid eye contact

very New Yorker knows this (more often than not) dreaded sound. Usually designated to only the subway system, "SHOWTIME" is most associated with someone performing a dance on the subway platform or in the train cars. Sometimes the acts are pretty good, and you might even enjoy seeing someone flip in between the seats. Nine times out of ten though, you're rolling your eyes whenever someone almost kicks you in the face. Now, this isn't to take away from the performers. As an artist myself, I know that it takes not only guts but charisma to perform on any platform in front of people, let alone New Yorkers. But when you're on the way home from work or school and exhausted from a full day, this is something that may not necessarily make your day better.
5. It's not a dining car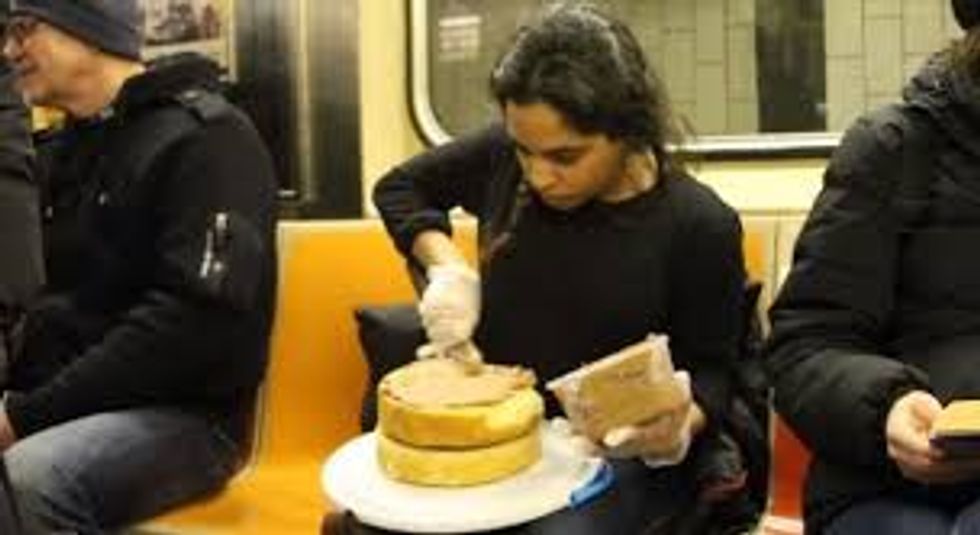 People are always on the go in NYC, so this one I'm pretty lenient about. I've been the one devouring a sandwich on my way to class and I've also been the person holding their nose because I can't stand the smell of whatever it is you've decided to drag on this vehicle. Either way, I think it's important to be aware of those around you and just waiting to get wherever you're going to before you decide to chow down. Even though it's kind of innate for some New Yorkers to be inconsiderate, you never know what allergies, restrictions, or just what mood someone may be in when you decide to break that meal open. Unless you're on the literal verge of starvation, give it some time. Not only could you spare someone from using an EpiPen, but it's also an act of consideration that all of us greatly appreciate.
6. NYC wildlife are passengers too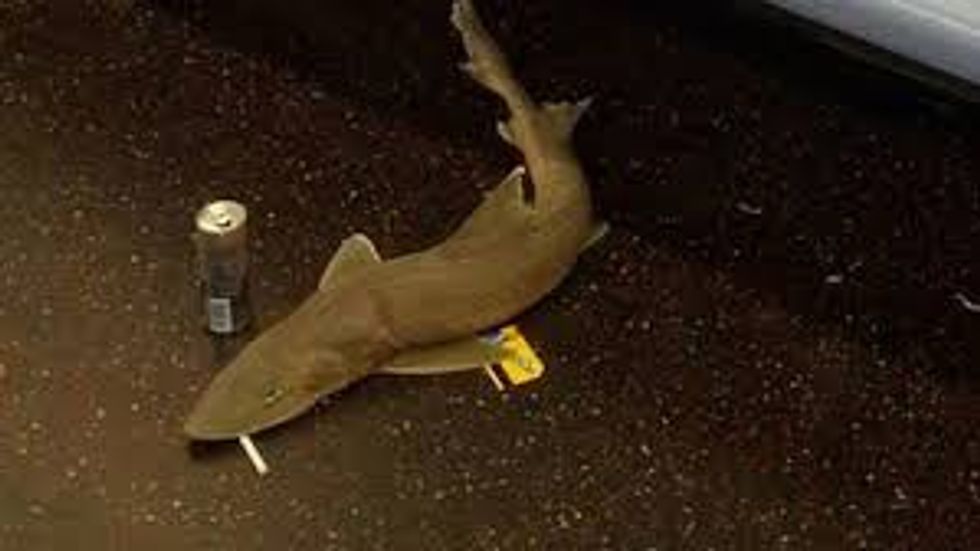 Listen, if that "pizza rat" video amazed you, then you're not a native New Yorker. Whether it's rats, pigeons, squirrels, raccoons, possums, or even the occasional dead shark, these animals are basically passengers too. I see rats playing tag every day in various stations. I've dodged pigeons who've mistaken my head for a large piece of bread. Once you live in NYC, you realize these miniature passengers are just a large part of NYC as you are. As long as they're not dropping bubonic plague everywhere, I think you're good.
7. We're all in this together

At the end of the day, it's important to remember that no matter where you're going or what you're doing, we're all experiencing the same emotions on this ride. Every delay, every disruption, every late arrival, every stop missed, we all feel it. Remember to be considerate of those around you. I've met some of the best people while being on the bus or train because of the pure fact that we all knew we were going through something together. We may hate it, but NYC's transit system does unite us even when we least expect it.