Travis $cott is one of the most premiere rappers in the game right now, from his unique persona to his relationship with Kylie Jenner. A mix of trap and other subgenres of hip-hop, Travis is a huge attraction to many people all over the world.
Why not let some of his lyrics make Summer 2k18 lit?
1. ""It's summer time, why they tryna throw shade?/All these wins I can never gold state"
Travis definitely has our ears perked this summer, because not only are we trying to enjoy our summer, but we're expecting the release of his next album, "Astroworld". Come on, bruh, drop it.
Song: "way back"

2. "Yea, when I'm with my squad I cannot do no wrong/Yeah, saucin' in the city, don't get misinformed"
"goosebumps" might be the best 'making the party lit' song of all time, especially when La Flame grabs Kendrick Lamar as a featured artist. This lyric alone can help a group pic on the gram, too.
3. "For this life, I cannot change"
Of all the stuff you've been through in life, of all the decisions you've made, you must remember that you're in charge of your own destiny, so only YOU can change yourself. But like, Travis, you get fed up with yourself from time to time. La Flame speaks truth in the opening of "Butterfly Effect."
4. "Wildin' on my haters (yah)/In my 23s, havin' a Jordan moment"
Miguel and Travis connected on 'Sky Walker' late last year, and safe to say, THIS SONG IS LIT. Travis' opening lyric here already has the vibe on fleek, including the notion that even you, yes you, can wild on your haters like Air Jordan.
5. "Ballin' like I'm in the NBA"
Travis' feature on NAV's "Champion" was just released, and it is already the hottest song this summer. Trav's cool flow fits perfectly with longtime collaborator NAV (including their hit 'biebs in the trap' off Birds In The Trap Sing McKnight). Just keep ballin' this summer like you're in the NBA Summer League.
6. "I just went, got my dough up (I just went, got my dough up)/Pullin' off and I'm gone (skrrt, skrrt)"
"pick up the phone" is possibly one of the most recognizable songs as of late, with Young Thug and Quavo adding featured verses. The music video alone will have you feeling some kind of way after, regardless of what season it is.
7. "Yeah, I ain't tryna go back to war with your morals (yeah!)/You can't kill the vibe, it's immortal (straight up)"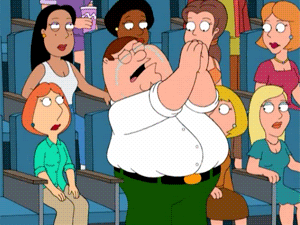 Giphy
Travis absolutely goes neo-crooner in this sultry song off of BITTSM, especially with Bryson Tiller backing him up as he pleads to this unknown girl. This lyric alone can set anyone in place, so keep your summers lit but also philosophical.
Song: "first take"

All in all, we can say that Travis $cott's songs are easily making 2K18 lit AF.