Halloween is over and all the social media is full of Christmas memes like this one: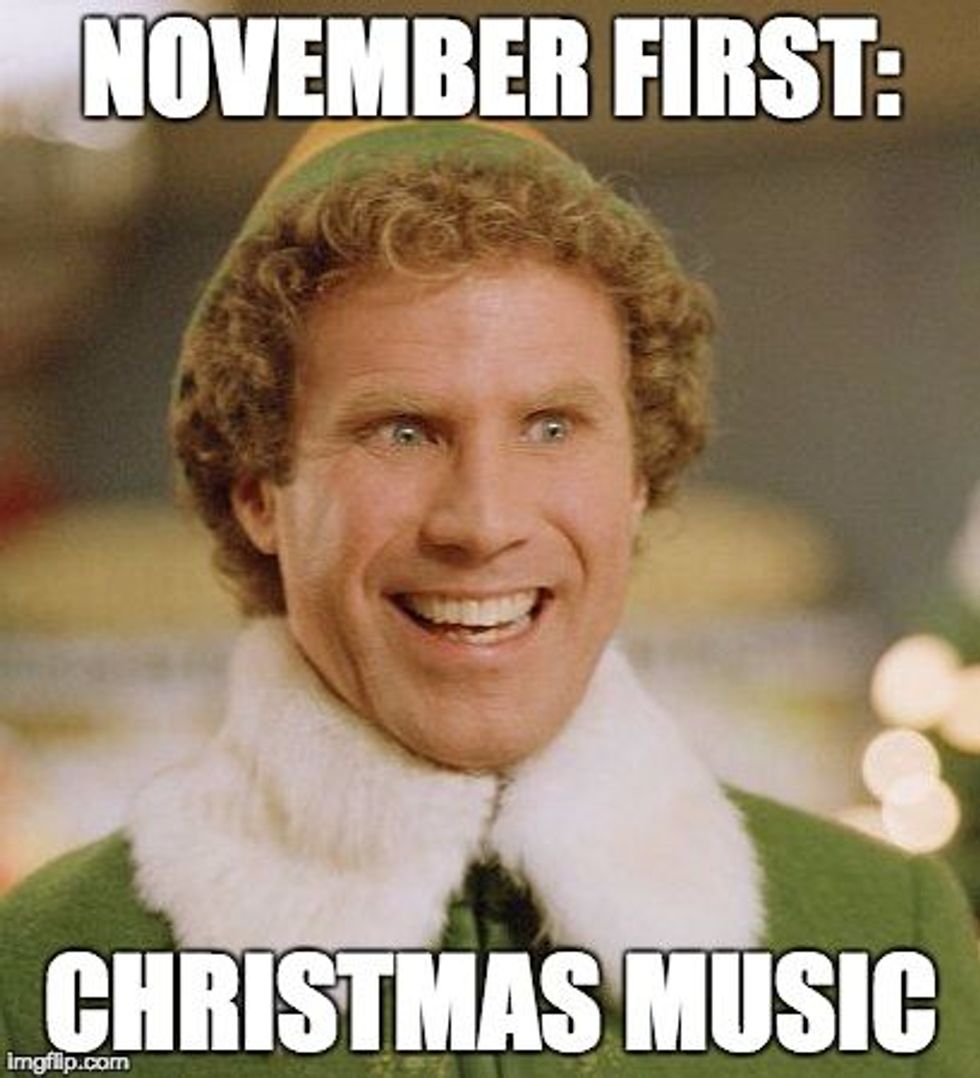 But I want to believe that I'm not the only one who is not that cheerful about this season, yes I'm like the Grinch, which is my favorite Christmas movie. Here are 7 signs that will tell you if you are like me (with a living Grinch in their hearts), or you are just a regular Christmas fan.
1. Christmas Songs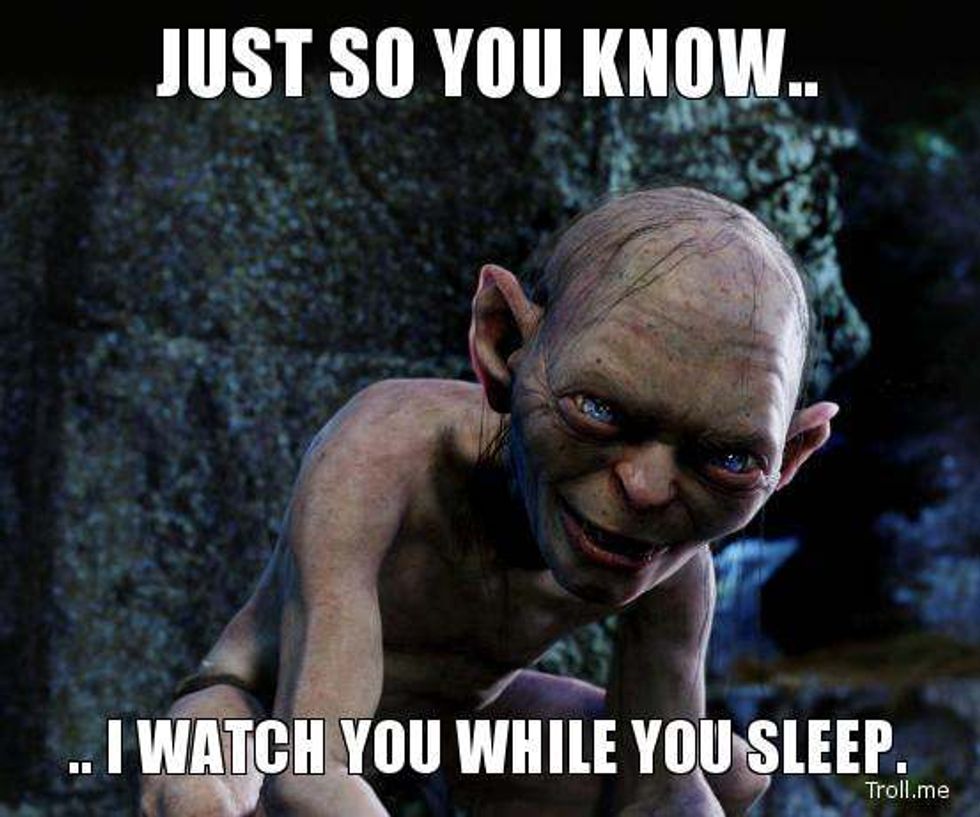 Without taking into consideration Frank Sinatra, all those Christmas songs and carols are boring, annoying, and some of them are scary. I mean, haven't you noticed how odd "Santa Claus is Coming to Town" lyrics are? Every time I see children singing: "He sees you when you're sleeping, He knows when you're awake," it creeps me out.
2. Presents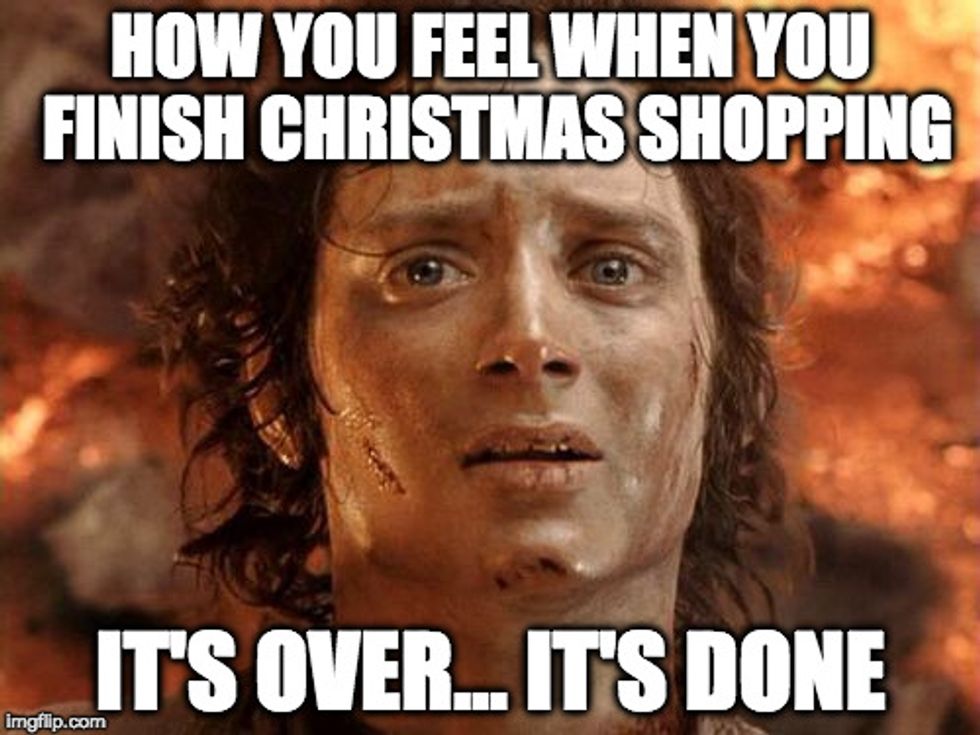 I don't like shopping and especially when I know there will be plenty of people in the mall. Plus, those people are always disordering the clothes at the stores, and that makes it even harder. And if you want to do your shopping in November you'll probably see the same thing with a discount next month. This day isn't about presents, but you feel obliged to give one, even if you tell people you don't need anything, they insist on buying you something. Still, when I buy presents, I really try to think of the perfect present for that person, that's why it's so hard.
3. Phone Calls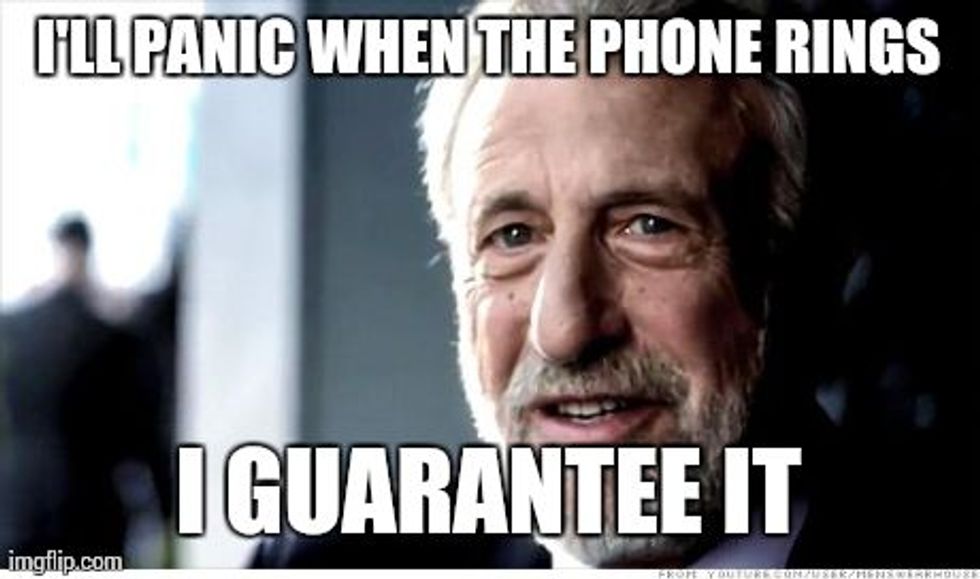 December 24th and 25th are supposed to be days when I can sleep and read with my pyjamas all day long. Unfortunately, the phone rings all day and Facebook sends alerts like crazy. Most of the times I don't feel like talking, I just want to enjoy my world and talk to my parents about life. But if someone doesn't call, my parents make me call them, which is also a tedious work.
4. Food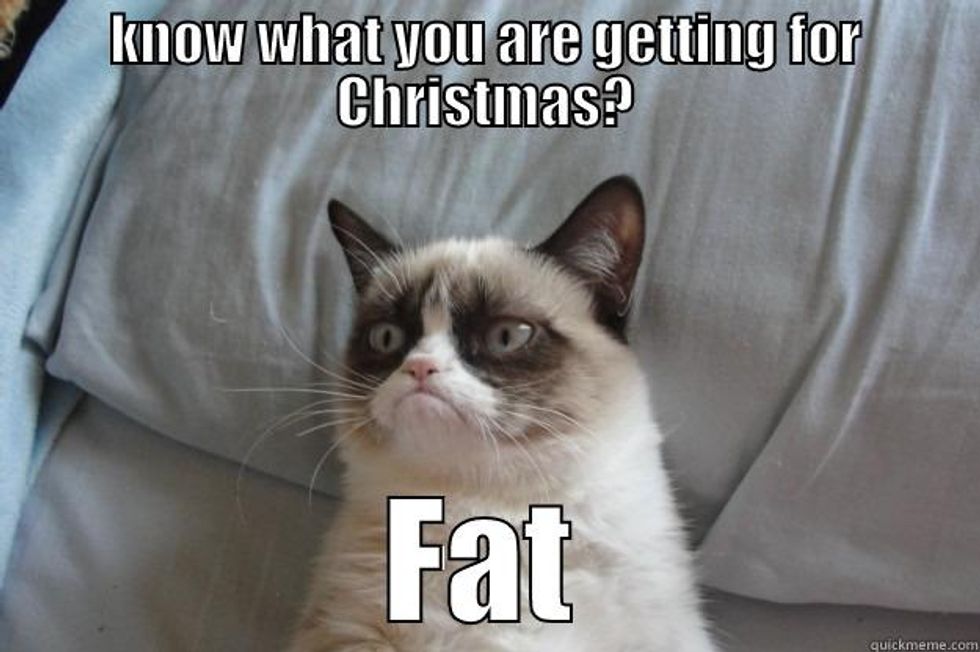 There is always a lot of food and sweets everywhere. People are always offering food, and in my case this is the second time I'll go visit my aunt and grandparents, they always cook like if you were in a buffet. And you can't say no because it tastes so good! How is this bad? I have been working on my body for way too long, and in just a couple of days, I'll gain weight. Not cool.
5. The Cold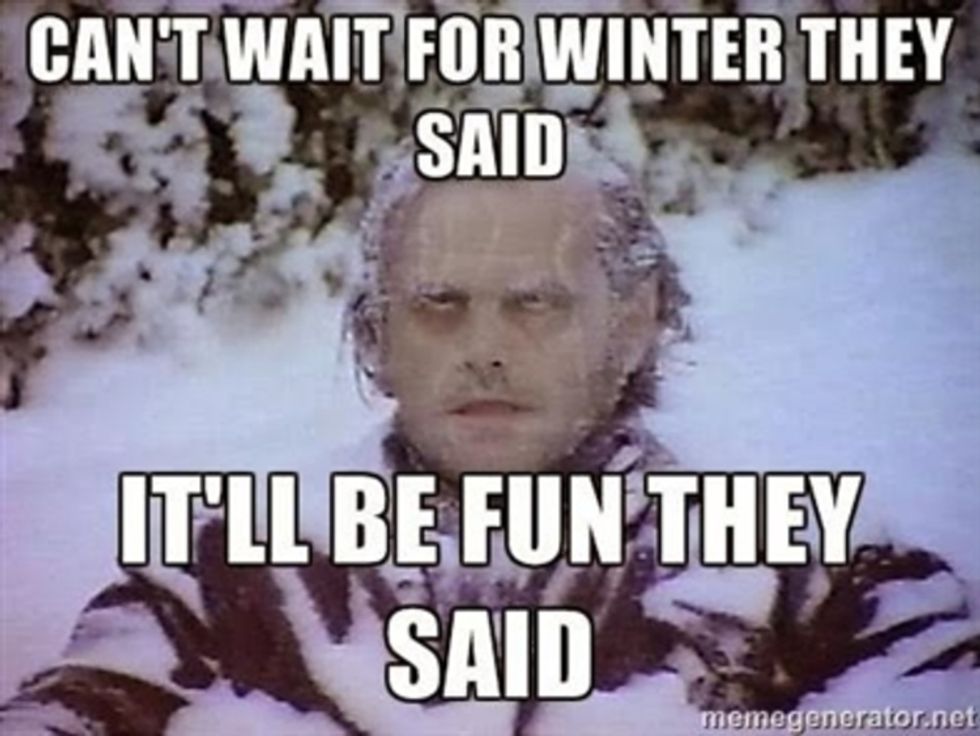 The cold makes me sleepy, everything is harder to do. It's harder to do exercise, it's harder to do homework, it's harder to wake up, it's harder to cook healthy. I have to be wrap in blankets all the time. That makes me less productive in every aspect of my life.
6. Early Merchandise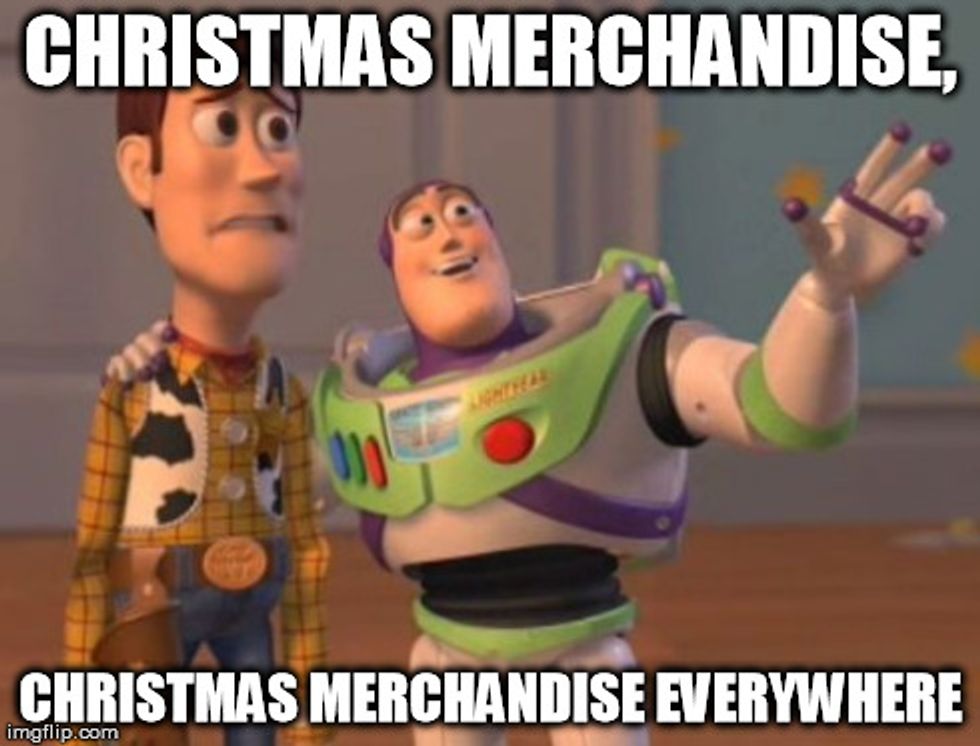 It's early November and everyone is talking about Christmas. The malls are putting out their decorations and the supermarkets and stores are ready to sell you the tree, the lights, the gifts, and all those expensive stuff that you will have to buy each year. But the trouble here is how they are jumping a whole month, and because they do it so do us, the society keeps rushing everything, in every single season.
7. The Tree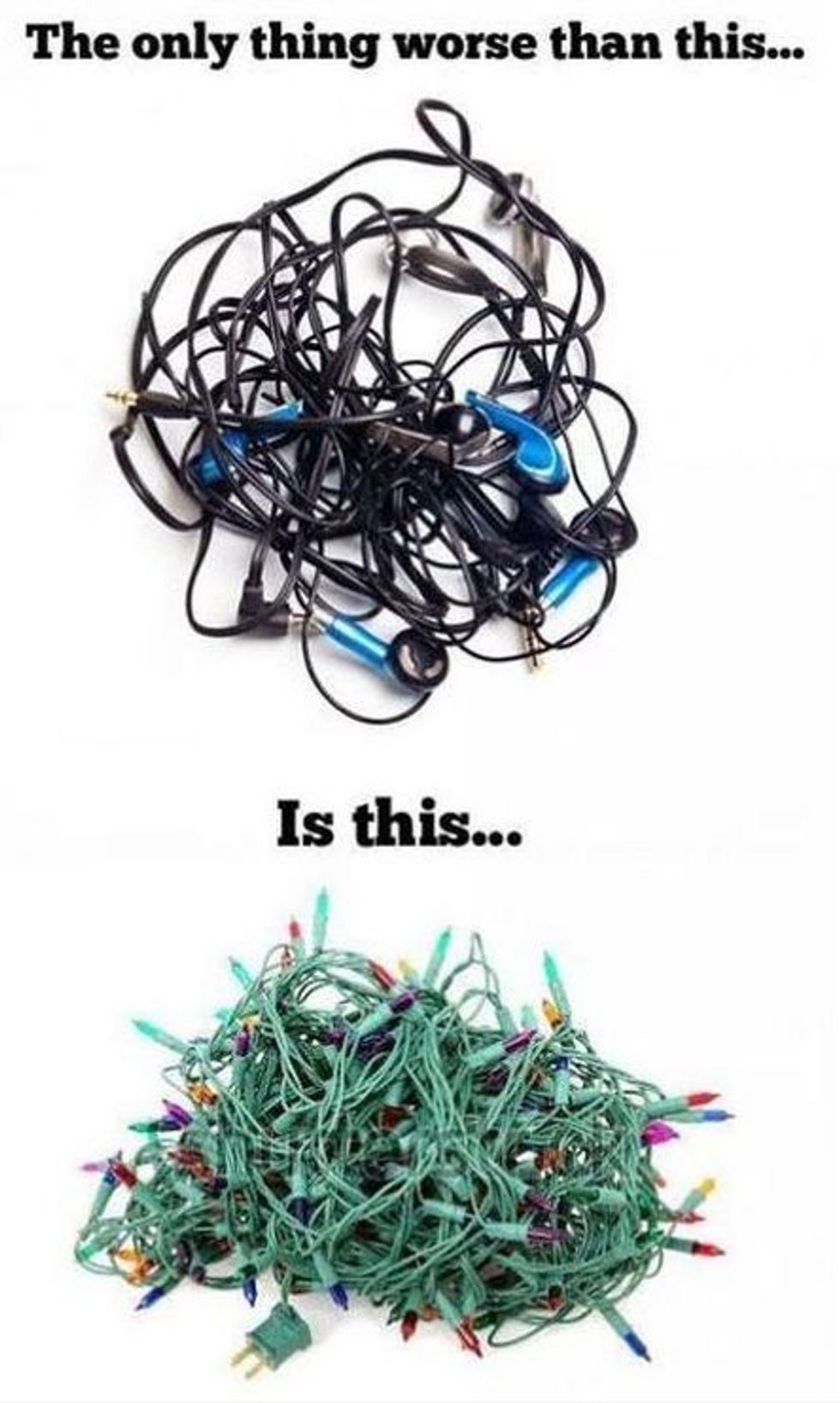 Everyone is so excited about buying the tree and decorating in family, but they forget about one thing. Who is going to take down all the decoration stuff?! Who?! I'll tell you, I am!! Do you know how annoying is to take down all the lights and make sure that they won't break, and that's just the same story with the spheres. My mom loves to buy the most fragile spheres of the world! And I have to order all the boxes and carry them down to the basement, where I'll need to arrange the Xmas boxes with the other boxes. That will take me a whole day.
---
Well, that's me, Renata the Grinch!
I'm planning to start a community if I find out there are more people like me.
But you know a good thing is, that after Christmas we have New Year's Eve, and that's one of my favorites dates of the year.