Fall is coming, and per usual, it is bringing more than just colorful leaves and pumpkin spice lattes. Cuffing season is in full swing, and if you are like me, its time to settle down...in bed, alone with a nice cup of hot chocolate and watch Rom-Coms! It always brightens my mood and helps me feel better about being single. Who even needs a man though?!
Here are 7 of my favorite Rom-Coms that never fail to cheer me up:
1. "10 Things I Hate About You"
"Kat Stratford (Julia Stiles) is beautiful, smart and quite abrasive to most of her fellow teens, meaning that she doesn't attract many boys. Unfortunately for her younger sister, Bianca (Larisa Oleynik), house rules say that she can't date until Kat has a boyfriend, so strings are pulled to set the dour damsel up for a romance. Soon Kat crosses paths with handsome new arrival Patrick Verona (Heath Ledger). Will Kat let her guard down enough to fall for the effortlessly charming Patrick?"
2. "How To Lose A Guy In 10 Days"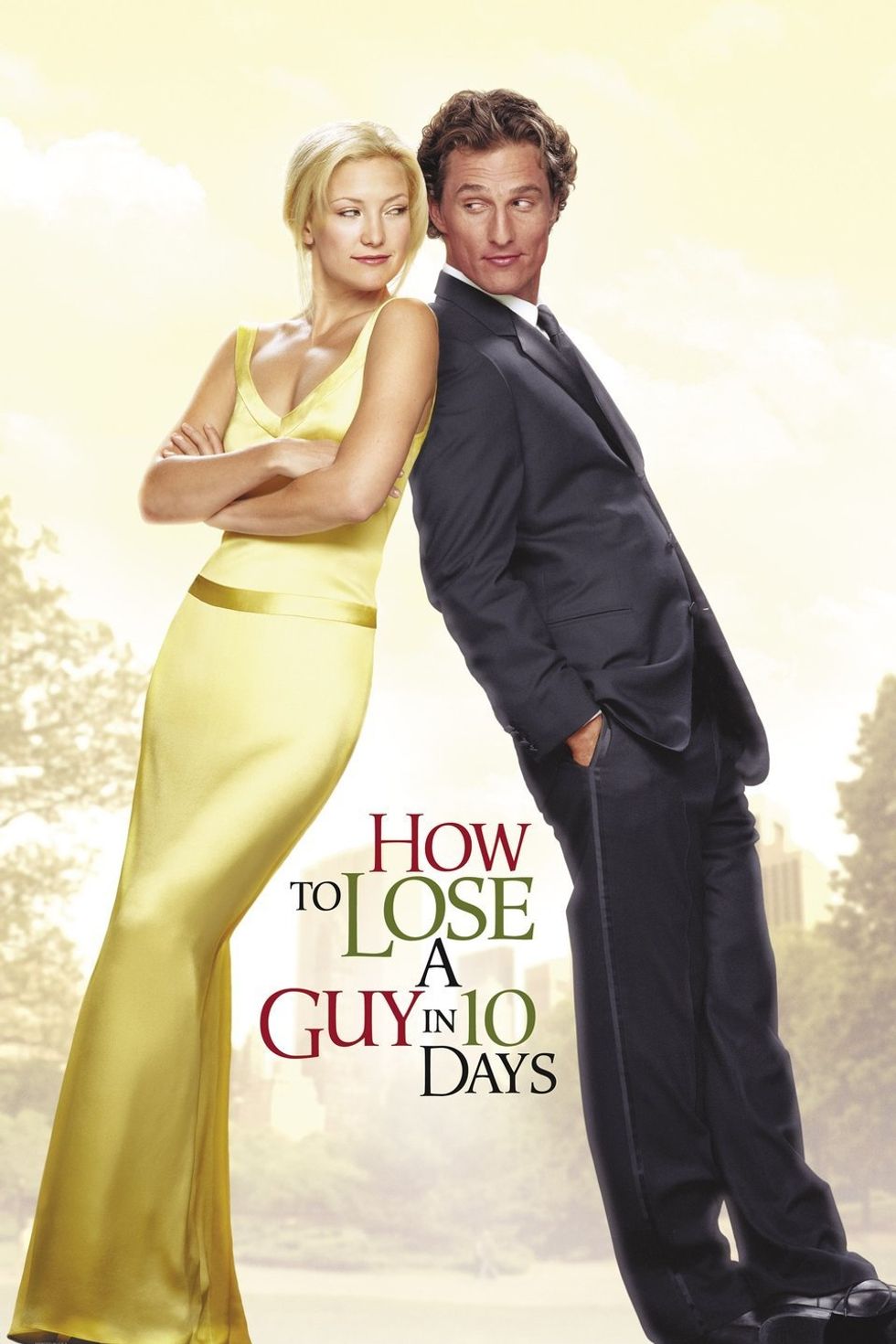 "An advice columnist, Andie Anderson (Kate Hudson), tries pushing the boundaries of what she can write about in her new piece about how to get a man to leave you in 10 days. Her editor, Lana (Bebe Neuwirth), loves it, and Andie goes off to find a man she can use for the experiment. Enter executive Ben Berry (Matthew McConaughey), who is so confident in his romantic prowess that he thinks he can make any woman fall in love with him in 10 days. When Andie and Ben meet, their plans backfire."
3. "The Wedding Planner"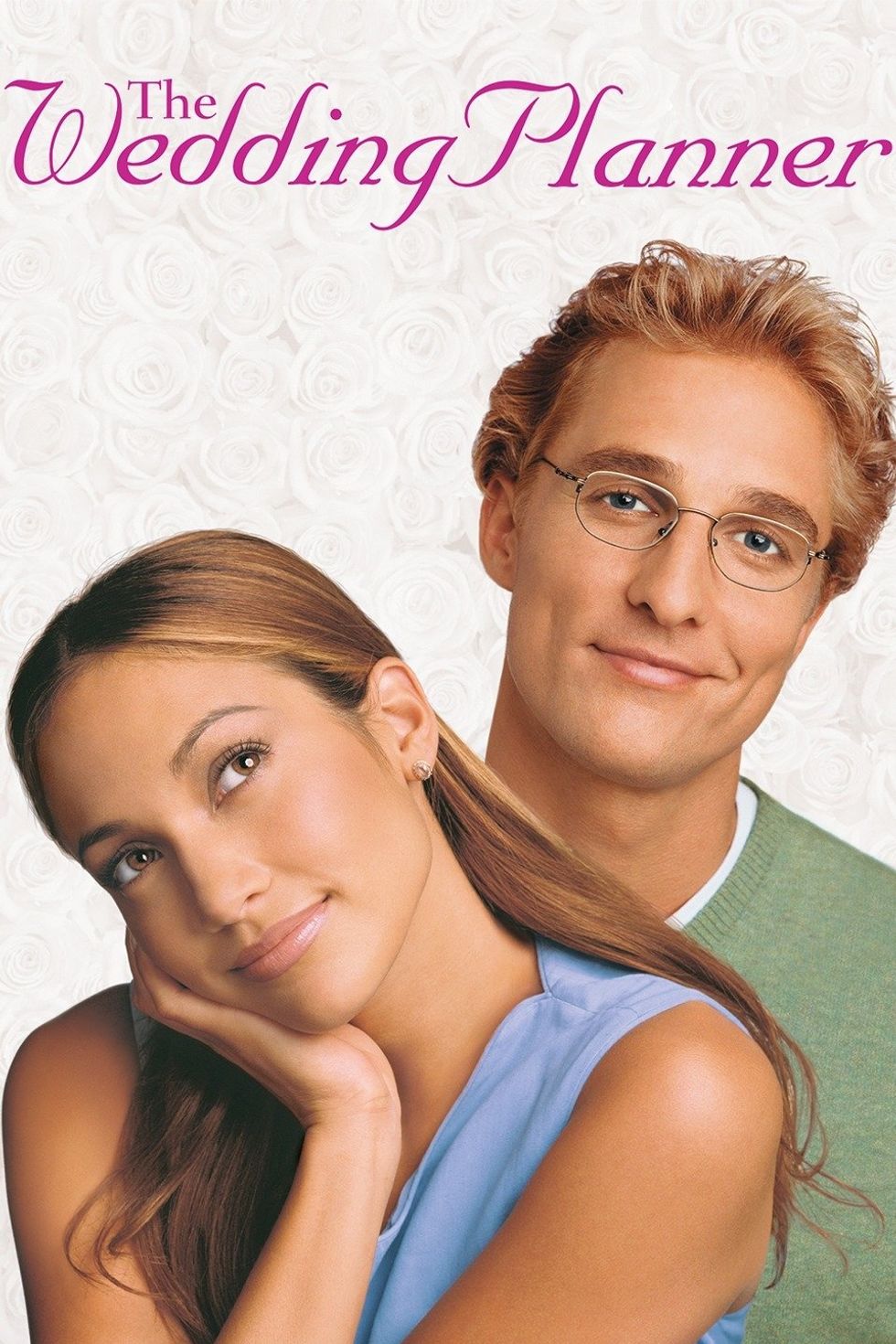 "While celebrating her newest and most lucrative account -- the wedding of Internet tycoon Fran Donelly (Bridgette Wilson-Sampras) -- Mary (Jennifer Lopez) is rescued from a near-fatal collision with a runaway dumpster by handsome pediatrician Steve Edison (Matthew McConaughey). After spending the most enchanting evening of their lives together, Mary thinks she's finally found a reason to believe in love. What she doesn't know is that cupid and her career are about to collide head-on."
4. "The Proposal"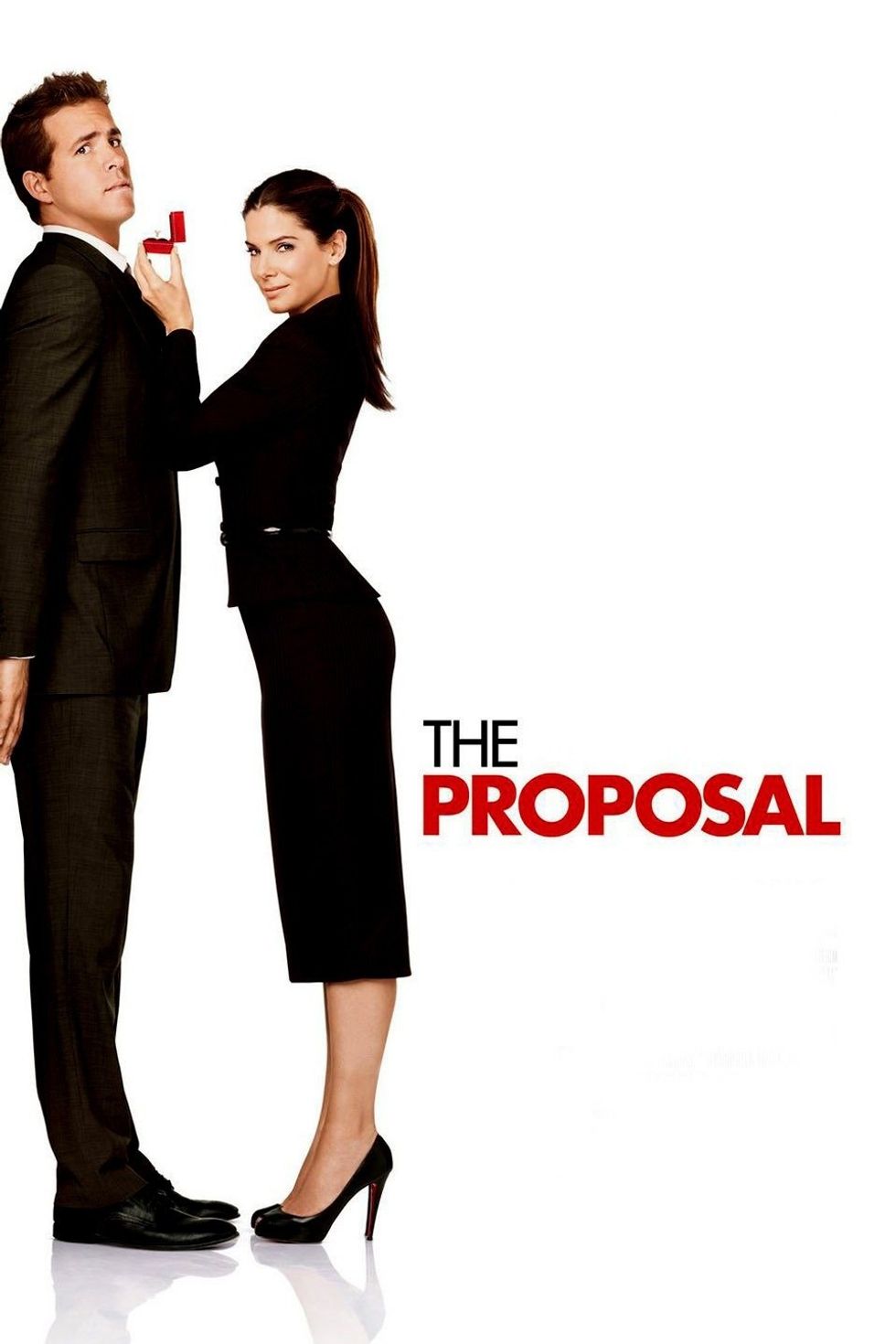 "Faced with deportation to her native Canada, high-powered book editor Margaret Tate (Sandra Bullock) says she's engaged to marry Andrew Paxton (Ryan Reynolds), her hapless assistant. Andrew agrees to the charade, but imposes a few conditions of his own, including flying to Alaska to meet his eccentric family. With a suspicious immigration official always lurking nearby, Margaret and Andrew must stick to their wedding plan despite numerous mishaps."
5. "Crazy, Stupid, Love"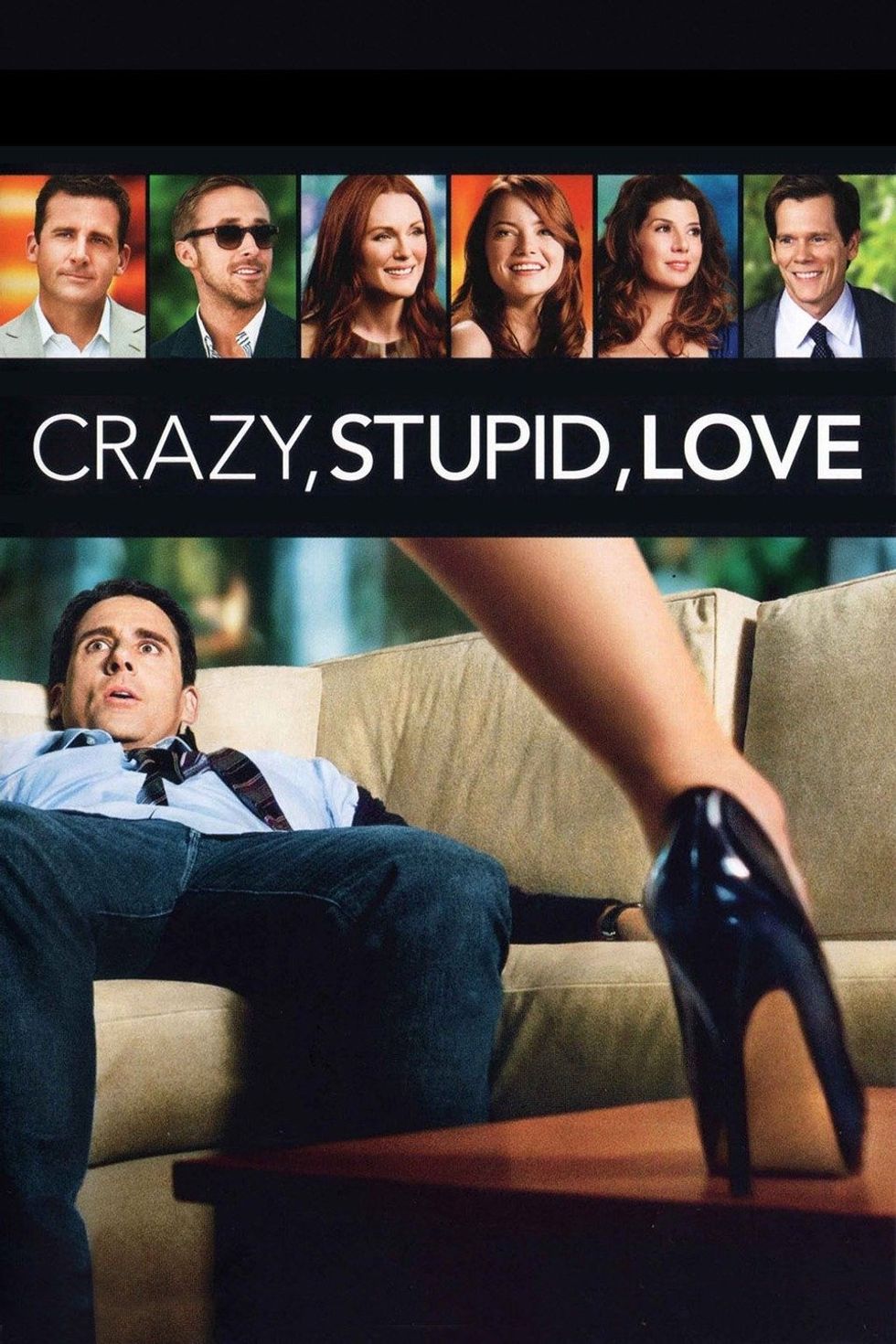 "Cal Weaver (Steve Carell) is living the American dream. He has a good job, a beautiful house, great children and a beautiful wife, named Emily (Julianne Moore). Cal's seemingly perfect life unravels, however, when he learns that Emily has been unfaithful and wants a divorce. Over 40 and suddenly single, Cal is adrift in the fickle world of dating. Enter, Jacob Palmer (Ryan Gosling), a self-styled player who takes Cal under his wing and teaches him how to be a hit with the ladies."
6. "Forgetting Sarah Marshall"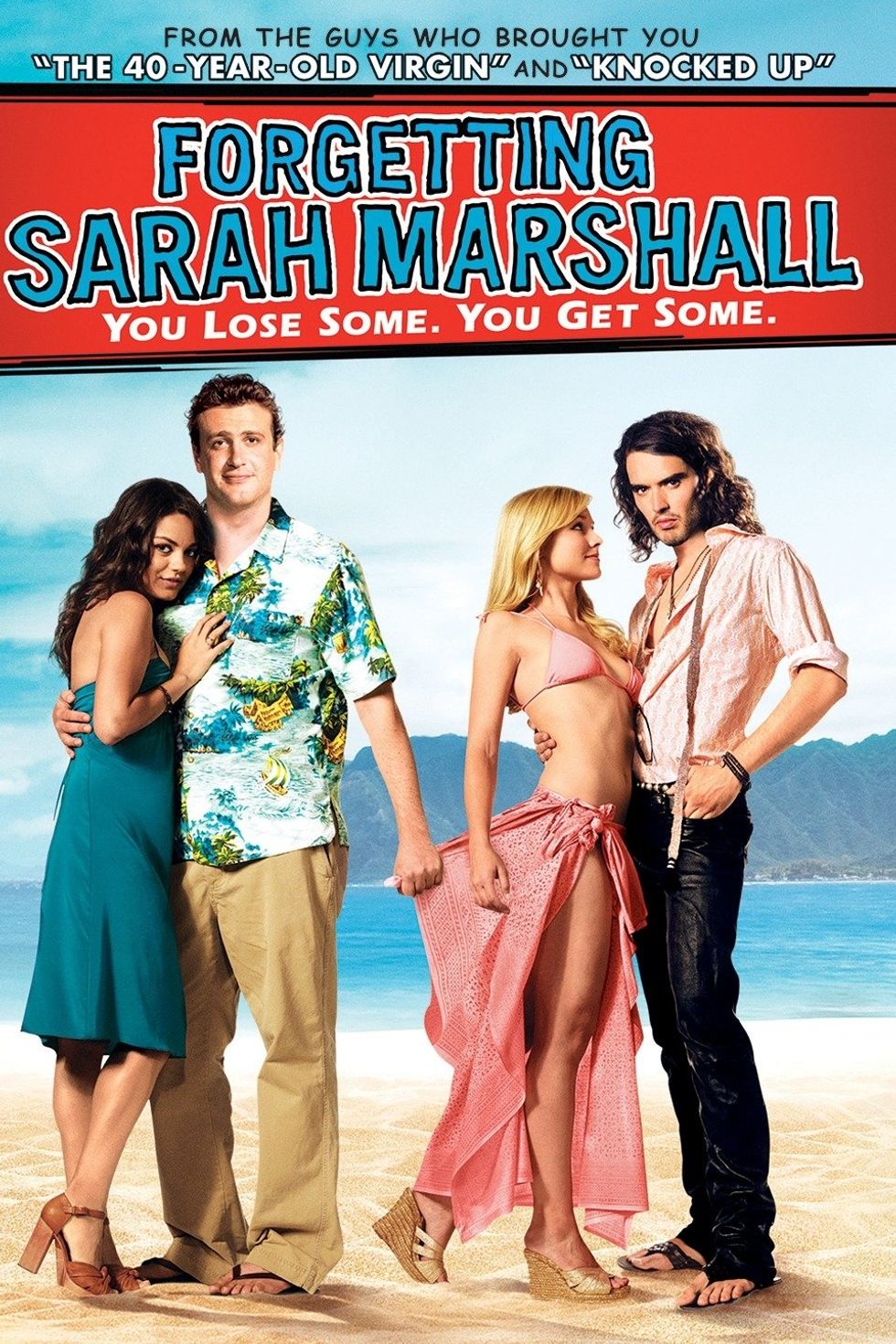 "Struggling musician Peter Bretter (Jason Segel) is better-known as the boyfriend of TV star Sarah Marshall (Kristen Bell). After she unceremoniously dumps him, he feels lost and alone but makes a last-ditch bid to get over it by going to Hawaii. However, she and her new boyfriend (Russell Brand) are there in the same hotel."
7. "Clueless"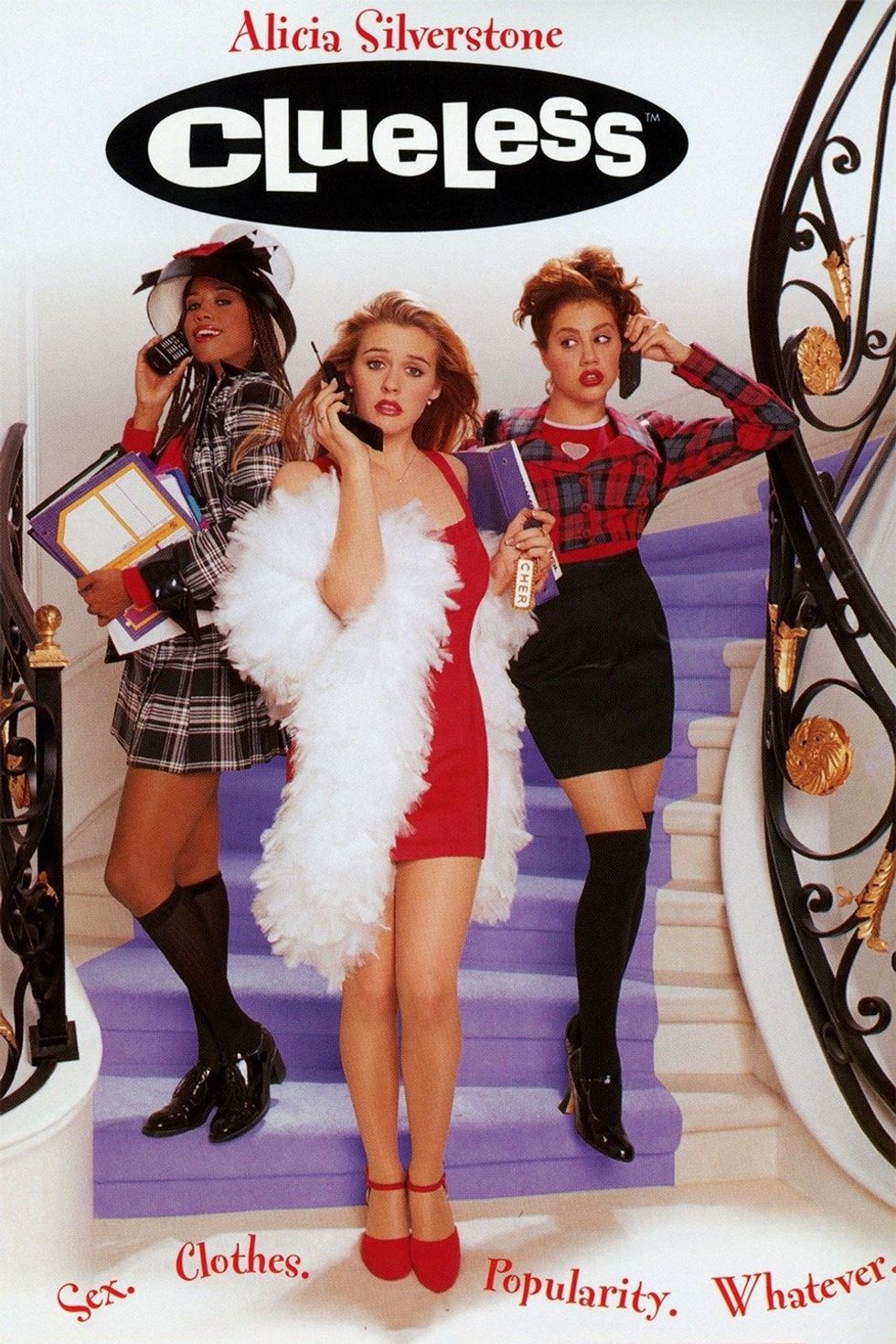 "Shallow, rich and socially successful Cher (Alicia Silverstone) is at the top of her Beverly Hills high school's pecking scale. Seeing herself as a matchmaker, Cher first coaxes two teachers into dating each other. Emboldened by her success, she decides to give hopelessly klutzy new student Tai (Brittany Murphy) a makeover. When Tai becomes more popular than she is, Cher realizes that her disapproving ex-stepbrother (Paul Rudd) was right about how misguided she was -- and falls for him."