Here are my personal picks for the best albums released so far in 2017. Obviously, it's going to be missing some gems I have yet to discover or couldn't think of at the time, but here are some of the best albums the year has had so far.
1. Thundercat - Drunk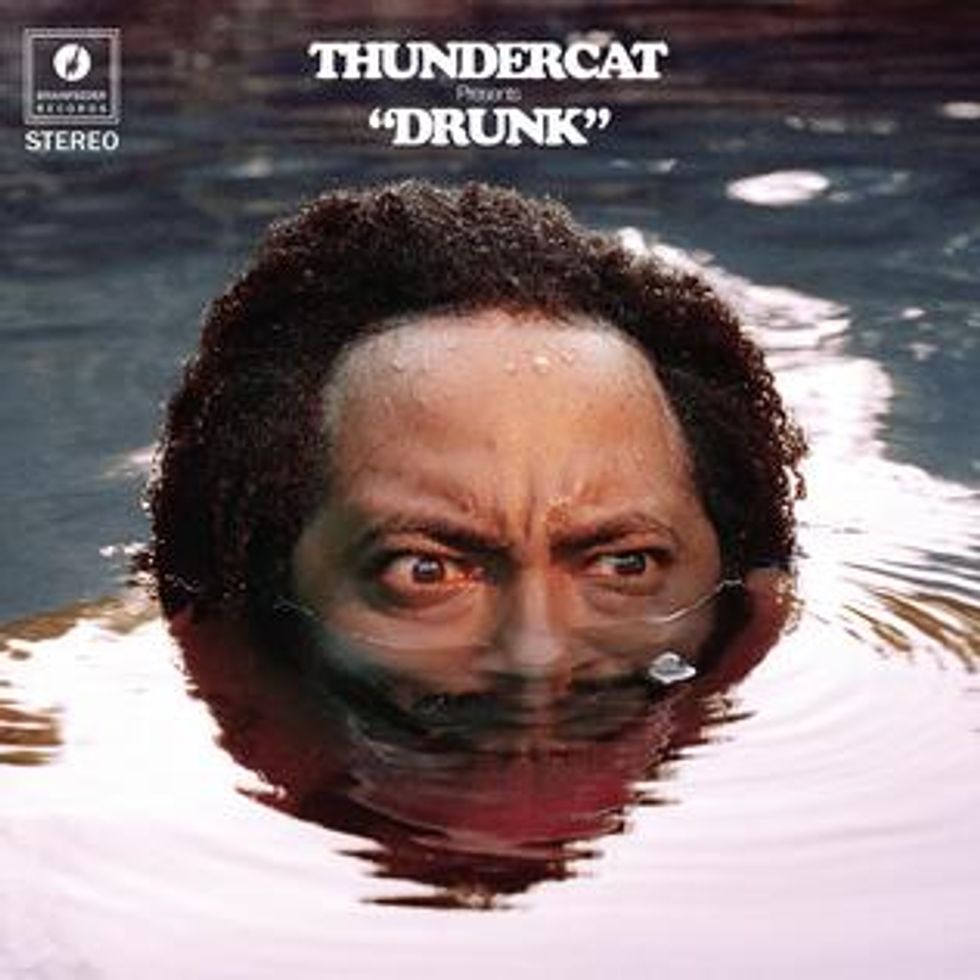 If you haven't checked out Thundercat yet, stop what you're doing and open Spotify or YouTube and look him up. The man is a true wizard on the bass, and he doesn't fail to show us this on Drunk. The album can be funny and melancholic all at once. It was a pleasure to listen to, and you'll agree especially if you appreciate phenomenal bass playing.
2. Alvvays - Antisocialites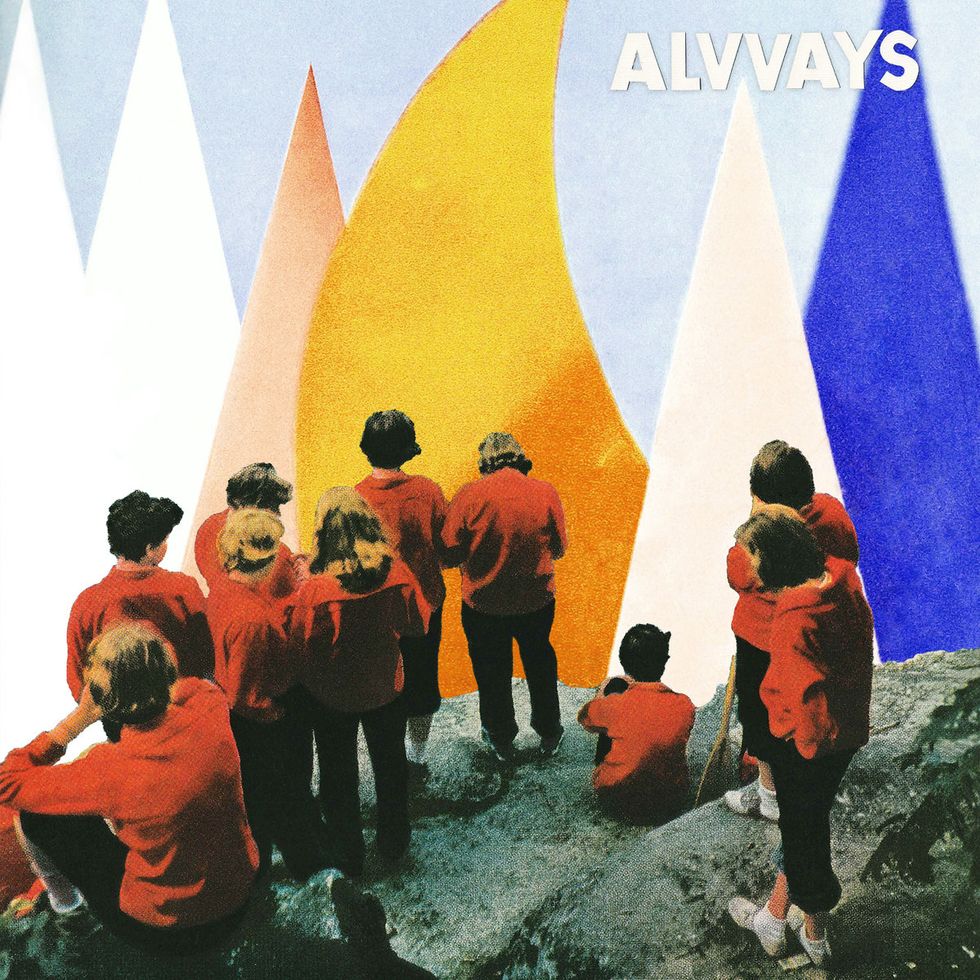 This may be my favorite album of the year full stop. The band has improved so much from their first album in pretty much every way (not that I didn't love their first album). The song writing, instrumentation, and production are all fantastic on this album. I personally loved every minute of it. The eerie sound the band achieves with reverb and fantastic vocals just makes the album such a chill and easy listen.
3. Tyler the Creator - Flower Boy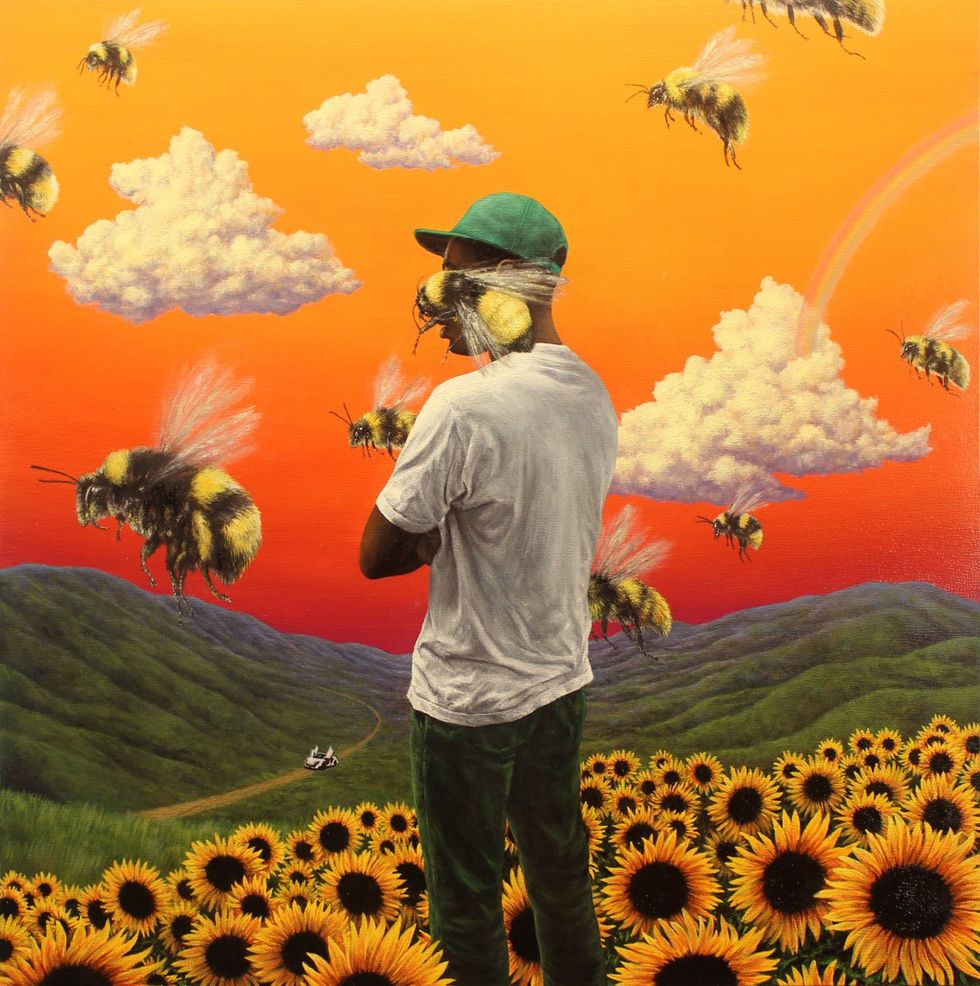 I didn't consider myself the biggest Tyler the Creator fan, but my god, this album was fantastic. I honestly can't stop listening to it. Every track is so perfectly composed. The album as a whole fits together exquisitely. All of the features on this album seem so cohesive, including Jaden Smith, who surprisingly fit perfectly on "Potholes". This is undeniably Tyler's best work, and I can't wait to see what he does next.
4. Fleet Foxes - Crack-Up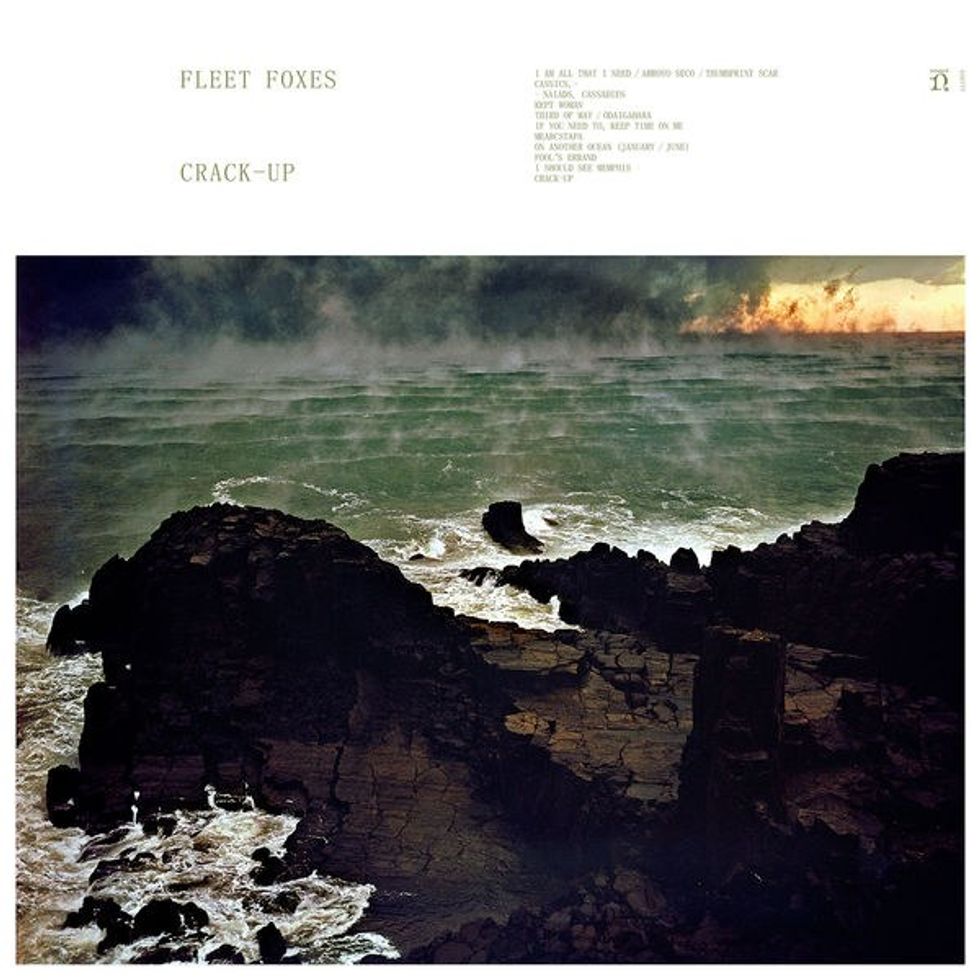 I love Fleet Foxes, and they did not fail to live up to my standards when releasing their third album earlier this year. With delicate song writing and amazingly grand and epic instrumentation, the band's lead vocalist and song writer, Robin Pecknold, has really out done himself -- maybe even releasing the band's best album to date.
5. Sorority Noise - You're Not As ______ As You Think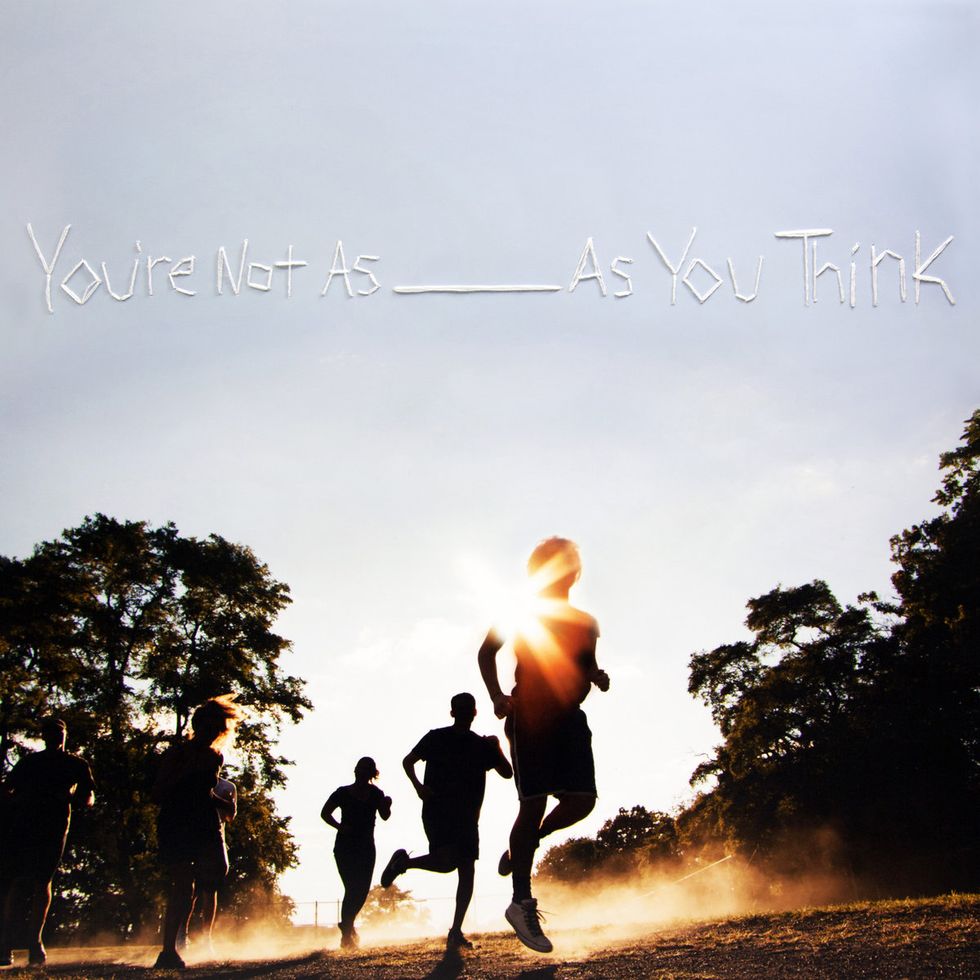 This one is probably the best emo album of the year in my opinion. The devastating themes of depression and sadness on this album make you want to give Cameron Boucher a hug and tell him everything will be OK. The album as a whole has an incredible feeling about it, and some fantastic lyricism and instrumentation. The vocals seem to fit the melancholy feel perfectly, making an overall really well-rounded emo album.
6. (Sandy) Alex G - Poison Root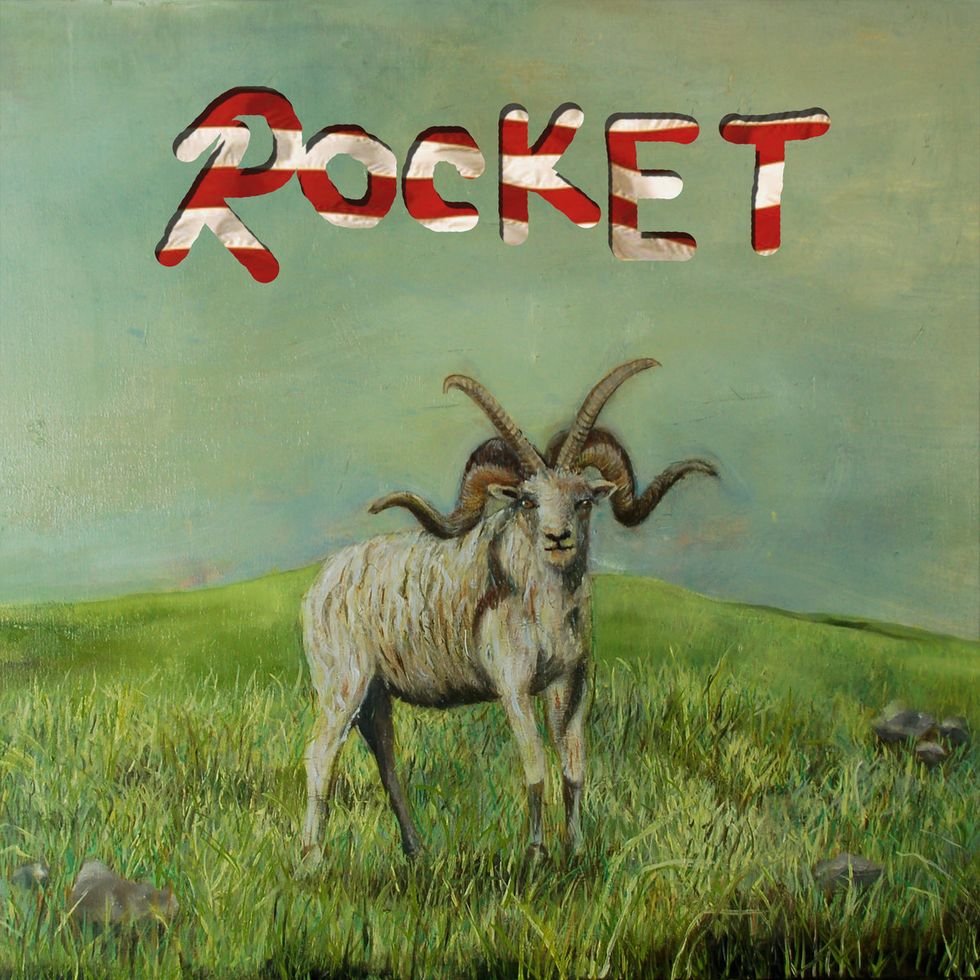 Maybe it's just because I met Alex G at his gig the other day, but I found this album immersive and filled to the brim with tune after tune. Although it's an indie rock album, I couldn't help but notice listening to songs like "Bobby and Proud", that Alex wouldn't have any trouble writing a great country album. The album explores a whole bunch of sounds, especially in songs like "Brick," which could almost be a Deathgrips song. Rocket is a fantastic addition to Alex's discography.
7. Mount Eerie - A Crow Looked At Me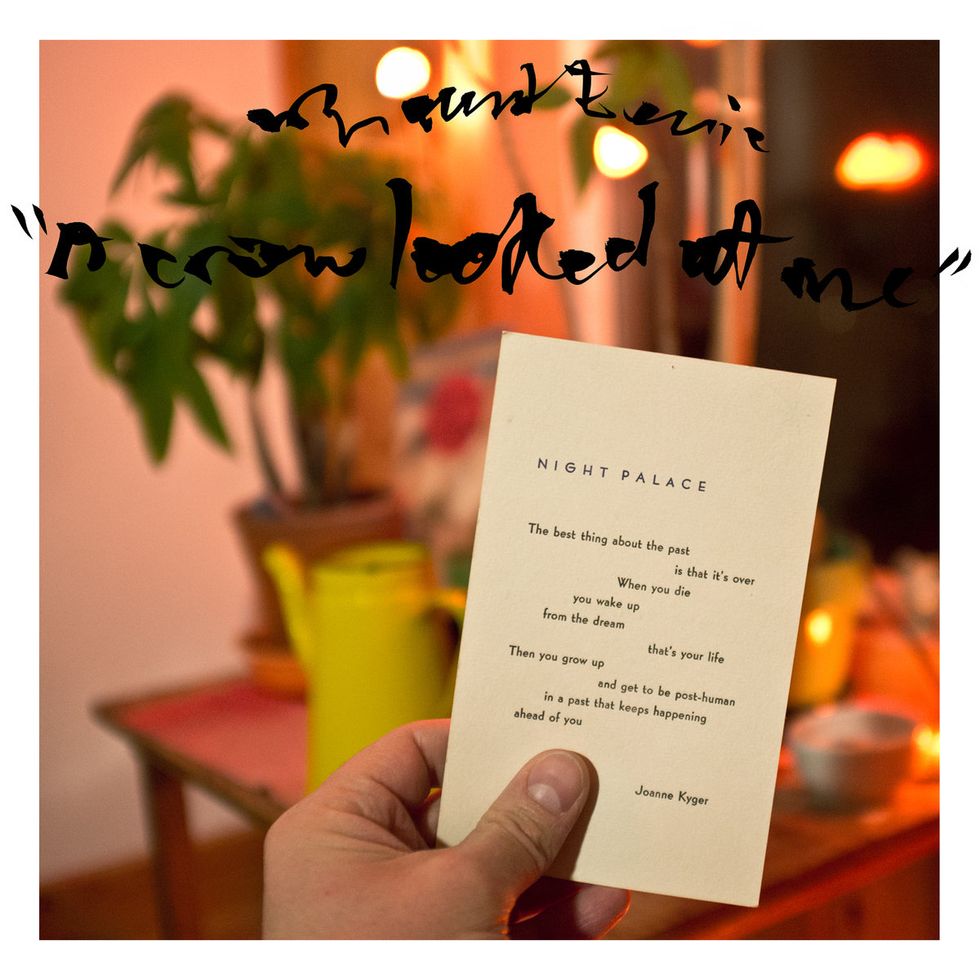 From the first sentence of the album you know you're in for a roller coaster of emotion. I have talked about this album in previous articles, but I would be a monster if I didn't give it a spot on this list. I have never experienced anything like this album before. The pure grief you can tell Phil feels for his late wife and the havoc that the process of losing her has wreaked on their family, and Phil personally, is clear. This album is unique, as it is a perfect representation of the feeling of loss one can only experience from losing a close loved one. I don't know if I'll ever experience another album like this again, and I'm not sure I want to. The album is both captivating and horrifying. I loved the album, but I don't even know if it was music or more like an audio book. Anyway, A Crow Looked At Me deserves to at least be in the top five albums of the year, if not number one.